#HolidayHereThisYear
After many months of restrictions, most Australian states are finally opening their borders to domestic travellers. For many of us, it's been a while since we saw anything outside our daily humdrum, and as summer approaches, there's never been a better time to change it up and see the sights of our beautiful, diverse country. As we emerge from our dwellings, shielding our eyes from the glare, it's a no-brainer to make it a #HolidayHereThisYear.



Australia has been doing it tough for close to 2 years now (first bushfires, then a global pandemic - we really don't need reminding), but despite months of disappointment, travel lovers are now presented with a rare opportunity. With pollution down, and overseas arrivals still at a minimum, Australia's most popular and well-travelled destinations are in the most pristine condition they've been in years. If you've ever been interested in seeing more of this sunburnt country, easing restrictions for domestic travellers mean that this is the perfect opportunity – and you can do it all while helping Aussie tourism find its feet again.

We live in one of the most uniquely beautiful nations in the world, and we've still got it all to ourselves (for now).
Remember to check the up-to-date COVID-19 travel in Australia information as they apply to your state!
KATOOMBA, NSW
Just an hour outside Sydney, the Blue Mountains boast stunning waterfalls, ancient forests and incredible vistas overlooking valleys rivalled only by the Grand Canyon. Walking tracks zigzag the cliffs and gullies between the settlements of Katoomba and Leura, while in town, galleries featuring local artists and quaint, eclectic shops provide a unique cultural snapshot. Spend a weekend to refresh your mind and soul in the crisp mountain air!
THREDBO, NSW
It may not be ski season, but even in summer, the Snowy Mountains of Southern NSW are a sight to behold. Head to the summit of Australia's highest point at Mount Kosciuszko, or pack a picnic to spot platypus in the Thredbo River. The alpine slopes transform into hair-raising mountain bike tracks in the offseason, while many chairlifts remain open to offer breathtaking views of the surrounding scenery. Whether you're a downhill demon, or simply looking to hike through a quintessentially Australian landscape, pay a visit to Thredbo, and you'll be right at home.
ALICE SPRINGS (AND SURROUNDS), NT
Iconically Australian and known globally as typifying our country's harshness and remoteness, the Red Centre of Australia is a must-visit for anyone with even a passing interest in this land and its original custodians. Aside from being an essential stop on the way to the jewel in Australia's crown that is Uluru, the town of Alice Springs is a veritable oasis in the desert, and from here visitors can immerse themselves in Indigenous art and culture and arrange expeditions into the Outback for 4WDing and camel riding. Expect hot days, cold nights under star-studded skies and a uniquely raw closeness to nature. Book your trip now and let YHA be your launchpad for a once-in-a-lifetime experience.
PORT LINCOLN, SA
This one's for the real adventurers. Perched on the edge of South Australia's Eyre Peninsula, a trip to Port Lincoln offers swims with sea lions (read: 'sea doggos'), and world-class surfing breaks. For those not as keen to venture into the chilly waters of the Spencer Gulf, the rugged Lincoln National Park offers an immaculate coastal snapshot filled with rare flora and fauna.
Need a little more tempation? Check out the full list of YHA destinations across australia, where there's tons more unique experiences to discover.

Remember - WHEREVER YOU TRAVEL THIS YEAR, your holiday is helping keep Australia open and ensuring future generations' rights to travel. Book a trip now – and let's support our tourism-reliant communities recover! That's #OurYHA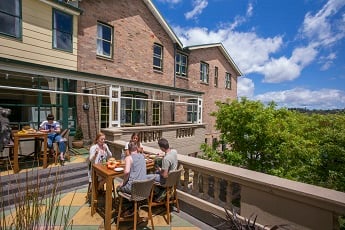 YHA Blue Mountains (Katoomba)
This historic lodge located right in the middle of Katoomba is as cosy as it is hospitable. Escape the city and make it your base for your next outdoor adventure.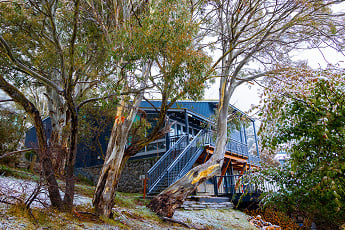 YHA Thredbo
Situated in Mt. Kosciuszko National Park, YHA Thredbo provides the ideal stay for hikers, skiers & mountain bikers looking to experience the Snowy Mountains.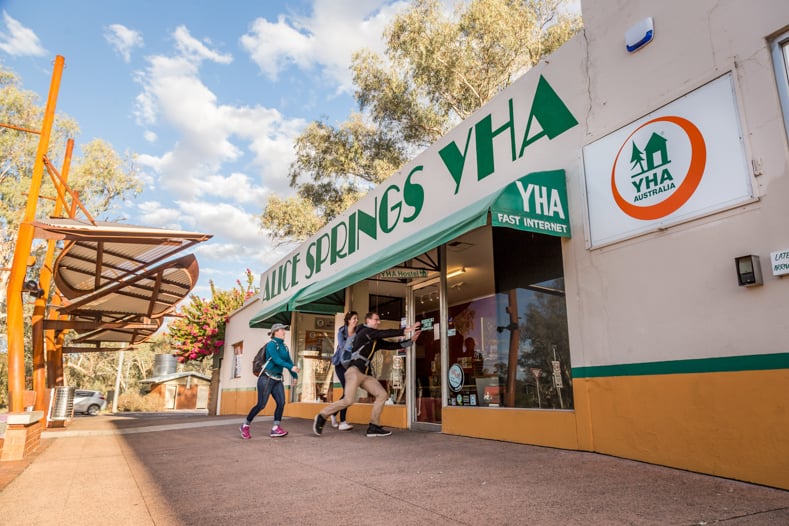 YHA Alice Springs
Located in the iconic desert town of Alice Springs, gateway to the Outback and Uluru, the historic YHA Alice Springs was once an open-air theatre and still hosts nightly movies.