The most LGBTQIA+ friendly cities in Australia
Australia is one of the most LGBTQIA+ friendly countries in the world. From major political reform to hosting some of the world's most-loved pride events, our cities are becoming increasingly safe and welcoming for queer folk. A trip to a queer locale can provide everything you need, with trendy cafes for reading feminist literature, underground bars for a big gay night out and avant-garde galleries for supporting queer art and expression. You've heard of Bible belts, here are the Rainbow belts of Australia...
Sydney, New South Wales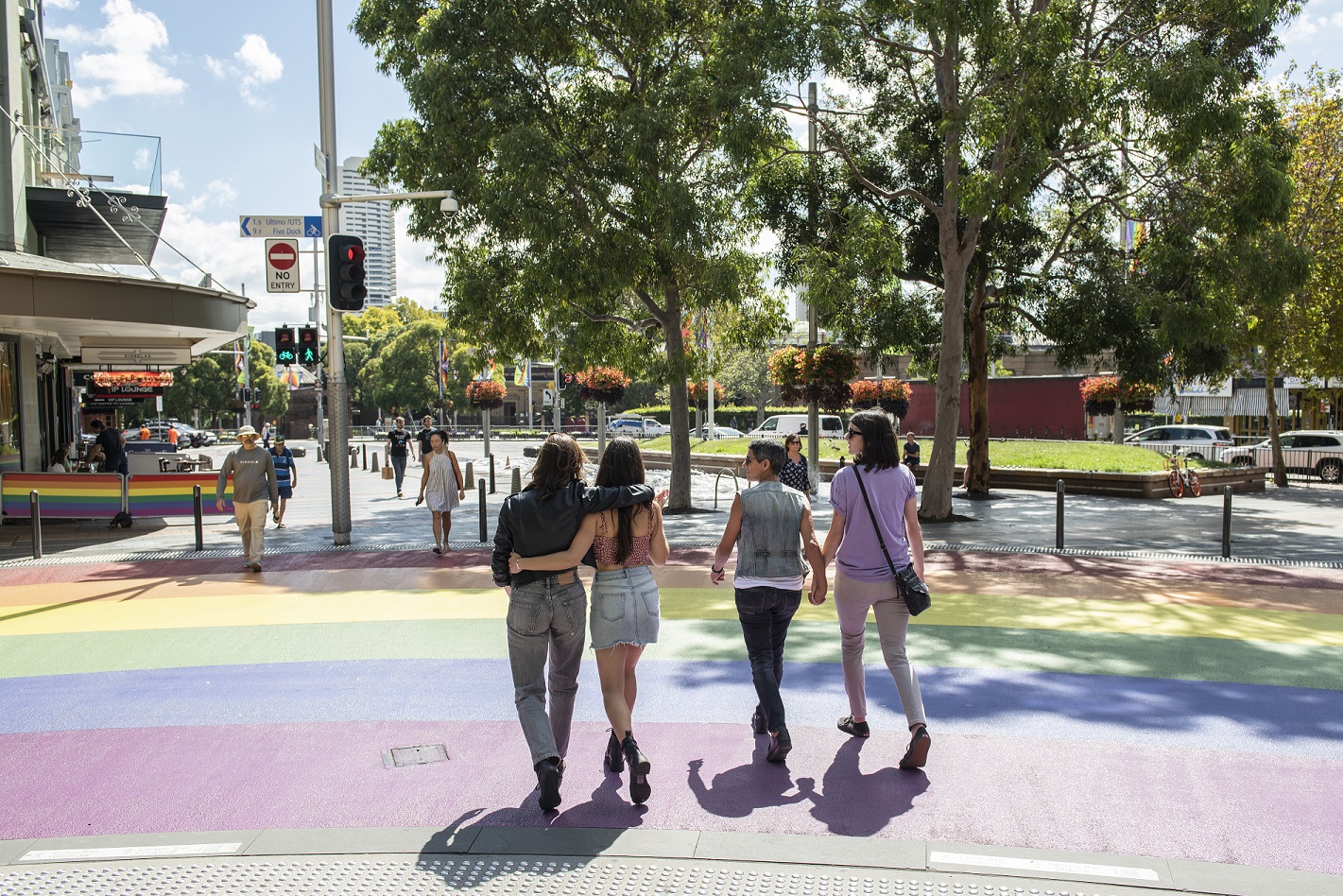 Taylor Square, Darlinghurst | Image credit: Destination NSW
Known for its glitz and glamour, Sydney is one of the country's premier destinations for queer folk. Within the strip of suburbs known as the 'Rainbow Ribbon', you'll find an abundance of bars, cafes and businesses sporting rainbow-coloured stickers in their front windows. The areas surrounding Oxford St and Taylor Square in Darlinghurst are the epicentre of Australia's gay community, with Darlinghurst the focal point of the annual Sydney Gay and Lesbian Mardi Gras each year. In 2023, Sydney Mardi Gras even teamed up with InterPride to present WorldPride, a massive global LGBTQIA+ festival held for the first time in the southern hemisphere.
Sydney's Inner West suburbs are the chosen home of many female same-sex couples. When strolling down King St in Newtown, you'll see a myriad of diverse pairings holding hands, wearing the best in thrifted clothes with pets in tow – and it doesn't take more than a quick search online to find plentiful queer events being held there each week.

Not far from Sydney, one special bonus mention is Newcastle, which puts on the amazing Newcastle Pride Festival from October to November, as well as other monthly events. Slay, Newcastle!
Where to stay: YHA Sydney Central | YHA Sydney Harbour | YHA Newcastle Beach
Melbourne, Victoria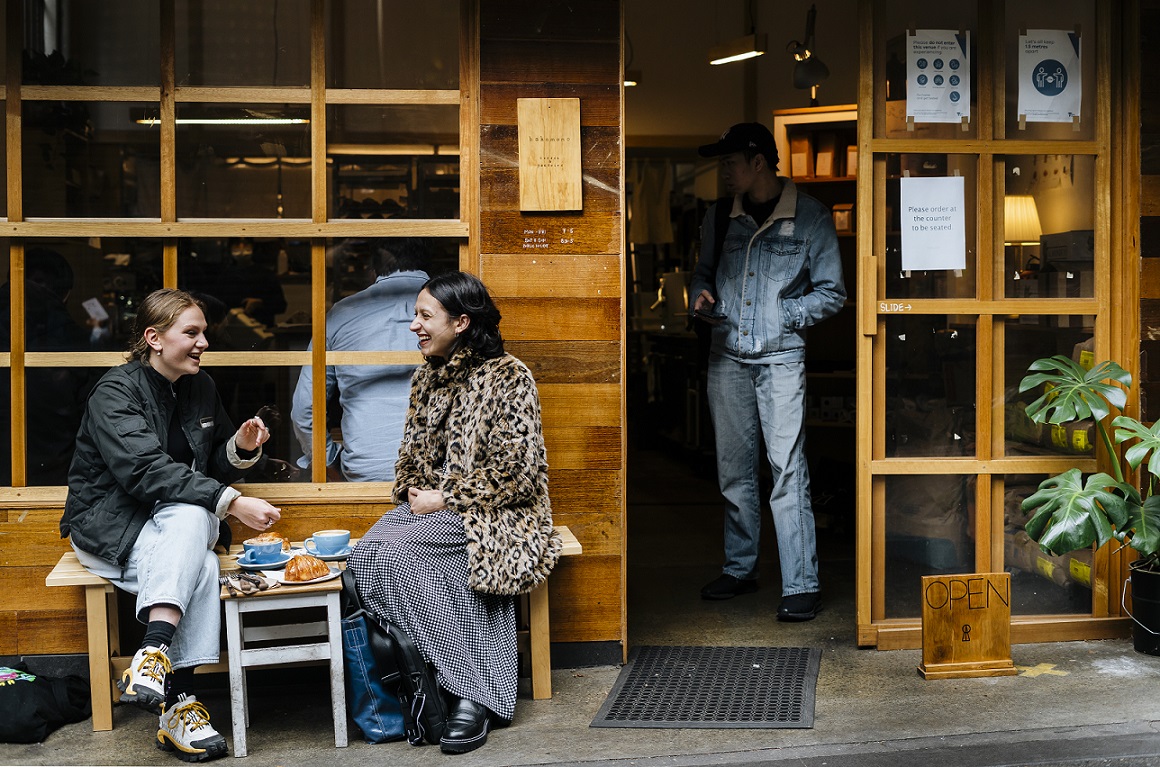 Image credit: Visit Victoria
LGBTQIA+ travellers, please meet Melbourne – the world's most liveable city! Compared to Sydney's concentrated LGBTQIA+ neighbourhoods, Melbourne has a more diverse and well-integrated gay population. Melbourne's Midsumma Festival is a celebration of queer artistry with events spread all over the city and particularly focused on the suburbs of St Kilda, Fitzroy and Collingwood. Melbourne's CBD, Fitzroy and Collingwood all offer refined bars, upscale restaurants and cultural attractions (perfect for the effortlessly posh gays), while if you're more 'hipster gay' inclined, Brunswick features the usual hallmarks of gaybourhoods with a profusion of cafes, street art, and quirky shops.
While queer Australians tend to inhabit the inner-city suburbs of capital cities, further afield in Daylesford (often affectionately known as Gaylesford) lies a thriving gay community. At just over an hour's drive from Melbourne, this lush town hosts the ChillOut Festival each March and is known for its many mineral springs (popular with mature queer folk looking to settle down).
Where to stay: YHA Melbourne Central
Brisbane, Queensland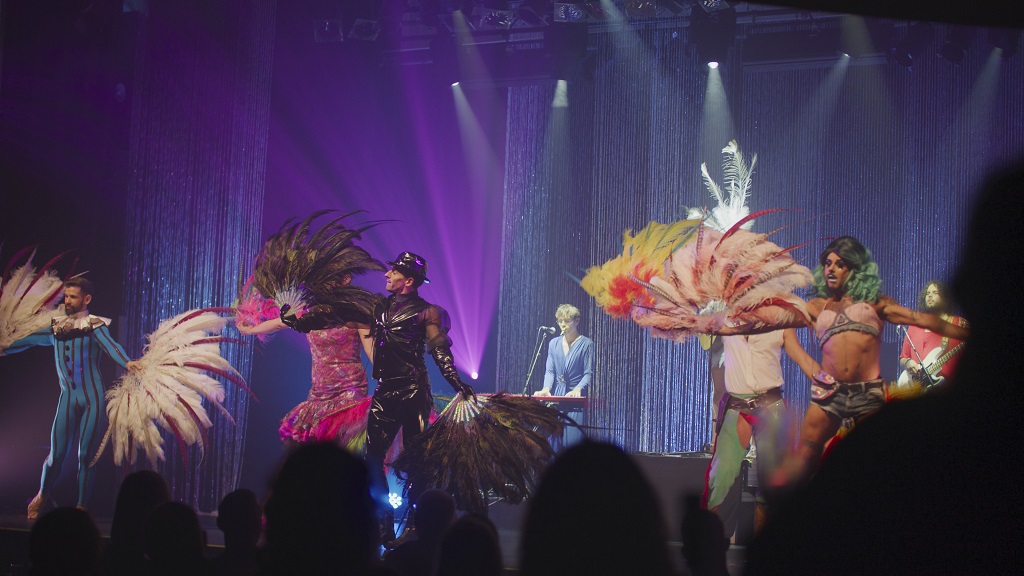 Image credit: Tourism and Events Queensland
Along Brisbane's winding river, the tight-knit suburbs of New Farm, Teneriffe and Fortitude Valley are Queensland's capital's queer creative centre. After celebrating at the annual Brisbane Pride Festival in New Farm, it's only a short skip to Fortitude Valley to enjoy some great gay nightlife. When you need a break from the bustling city life of Brissy, head to the Gold Coast – a relaxed, and slightly more affordable holiday spot which also plays host to the Gold Coast Pride Festival. Check out the Pink Flamingo in Broadbeach to watch Fabulous, a drag performance held every Thursday and Sunday nights!
Where to stay: YHA Brisbane City
Perth, Western Australia
View this post on Instagram
Welcome to one of the most laid back (and at times, scathingly hot) cities in Australia. The streets of Perth City, Maylands (Gaylands) and Bayswater (Gayswater) come alive during the month-long PrideFEST, with local-favourite events like Fairday, Bake-Off and the Parade being highlights. These suburbs are lined with trendy restaurants and cafes on painted streets that beckon with wild collections of art and music. And that's before we even get to the gorgeous ocean beaches and parklands nearby! Perth has a few nude beaches that are popular amongst gay crowds, with the most popular being North Swanbourne Beach, Warnbro Beach and the secluded bays of Rottnest Island. Perth's beaches offer white sand, clear water, sunny weather and colourful queer folk aplenty.
Where to stay: YHA Fremantle Prison
Adelaide, South Australia
In Adelaide, LGBTQIA+ folk are regularly found out and about in the city centre, North Adelaide, and the beachside suburb of Semaphore. The city is home to a pumping arts and live-music scene, great hipster bars and award-winning wines aplenty. It also hosts the annual Feast Festival, a three-week melting pot of queer expression and celebration featuring queer conversations, visual art exhibitions, comedy nights, parties, parades, theatre and cabaret galore. Away from Adelaide proper, you can visit the iconic wine regions of McLaren Vale, Barossa Valley and Clare Valley and spoil yourself with a glass of wine and a breathtaking view.
Where to stay: YHA Adelaide Central
Hobart, Tasmania
Queer wanderers come to Tasmania for its beautiful landscapes, arty culture and bohemian edge. Hobart and its surrounding suburbs host the TasPride Festival each February, as well as other events year-round, including the Artfully Queer Exhibition and Queens Ball. One of Hobart's biggest drawcards, though, is MONA, the Museum of Old and New Art – a place to appreciate an eclectic mix of world-renowned art. Once you've taken in all the art and culture, adventure to one of Cradle Mountain-Lake St Clair National Park, Jerusalem National Park or Freycinet National Park for some of the best hiking and mountain climbing in Australia.
Where to stay: Hobart Central YHA
Canberra, ACT
View this post on Instagram
Where do the quiet gays go? To Canberra! It's fair to assume Canberra would be filled with heteronormative, suited up politicians, but statistically speaking, ACT has more gay and lesbian couples than any other state or territory. November in Canberra is the loudest queer month with its one and only pride festival, SpringOUT and the Canberra Bush Dance, a big LGBTQIA+ dance and BBQ festival event (with everyone dressed in twirling dresses or checkered shirts, rhinestones, hats and boots). During the other months of the year, you'll find the queer populace indulging in Canberra's delicious wine and food.
The Top End, Northern Territory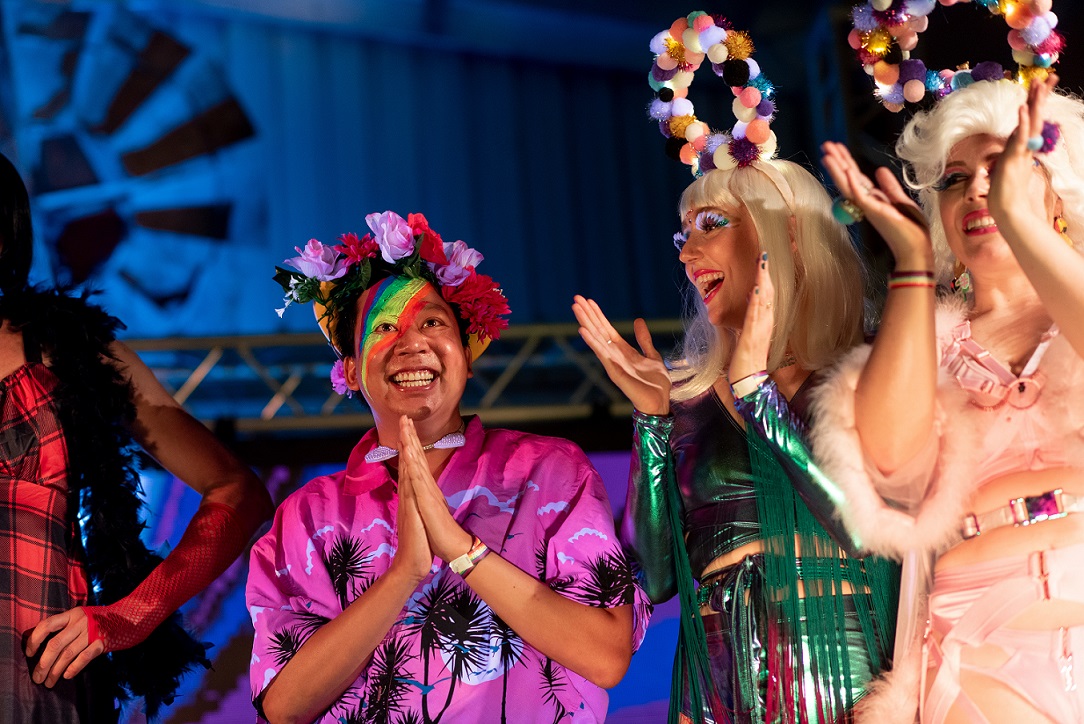 Enjoying the FabALICE festival | Image credit: Tourism NT
The Northern Territory is home to rugged natural beauty and has plentiful Indigenous art and culture to offer travellers from all walks of life. The focal point of the Territory's LGBTQIA+ community are the annual Darwin Pride and Katherine Pride festivals (plus other smaller events throughout the year) – each celebrating and promoting inclusivity, diversity and respect. Outside of these, be sure to have a drink and a dance at Darwin City's legendary gay bar, Throb (be sure to catch their quality drag shows), or else if you're travelling down to the Red Centre of Australia, you can live out your Priscilla Queen of the Desert dreams at the FABalice Festival in Alice Springs. There are no designated gay bars in Alice but when you head to the pub for a beer, it'll be fairly apparent why, anecdotally, Alice Springs is known as the "Lesbian Capital of Australia"!
Where to stay: YHA MOM Darwin

Words: Jacinda Pangaribuan