A brief guide to responsible wildlife encounters
From koalas to kangaroos, crocs to cockatoos, Australia's wildlife is legendary – and a highlight for many visitors. Committed to connecting guests with Australia's most memorable wildlife experiences, YHA has teamed with NGO World Animal Protection to create set of wildlife guidelines to help you choose the most animal-friendly options across the country.

While there are some no-nos, the good news is there are plenty of great ways to experience wildlife responsibly in Australia. In a win-win, responsibly managed wildlife tourism helps to keep animals (and humans!) safe while paving the way for more authentic wildlife experiences. Here are seven tips for your next Aussie wildlife holiday.
Enjoy simply watching wildlife

Image: Tourism Australia
As tempting as it might be to cuddle a koala or feed a kangaroo on holiday, responsible wildlife experiences are all about observing animals in their natural environment from a safe and respectful distance, without luring or baiting, encroaching on the animals' space, or interrupting their natural behaviours in any way. Not only does this help to keep everyone safe. It also paves the way for more authentic – and often also more thrilling – experiences, because you never know what a wild animal that feels comfortable expressing its natural instincts is going to do from one moment to the next.
Skip the wildlife selfie

Image: Tourism Australia
Unfortunately, it's not only handling wildlife that can be distressing for animals. Manipulating wild animals in any way for photos (which could involve a zookeeper removing a critter from an enclosure so you can snap the perfect selfie beside it) can have similar impact. Just think: if you were a shy, nocturnal, solitary animal like a koala, which are known to sleep for up to 20 hours per day, would you want to be disturbed by humans and the click-click of their cameras, even if only for a short time?

If you really want to be in the photo, play around with the focal length of your camera to put yourself in frame while keeping a respectful distance. Or simply embrace the opportunity to stay behind the lens and allow the allow wildlife to star in your shots.
Choose welfare-first wildlife attractions

Image: Tourism Australia
Planning to visit a zoo or wildlife sanctuary in Australia? With limited legislation at a national level with regards to welfare for wild animals in captivity, standards vary between each state and territory. To identify the high-welfare attractions, make it a priority to check the venues' accreditation.

Look for zoos and aquariums that are members of the World Association of Zoos and Aquariums (WAZA), such as Adelaide Zoo, or Taronga Zoo in Sydney; as well as wildlife sanctuaries, rehabilitation facilities and rescue centres which have a genuine non-tourism function, such as those certified by the Global Federation of Animal Sanctuaries (GFAS). These zoos and sanctuaries meet standards including the ethical acquisition of their animals, maintaining the highest levels of animal care, carefully managing visitors and tours, and not engaging in breeding for commercial purposes.

It's also good to know that there are no specific laws in Australia governing the use of the term 'sanctuary', meaning any wildlife attraction can slap it on the gate – another great reason to do your research before you go.
Opt for presentations instead of shows

Image: Destination NSW
From crocodile-feeding demonstrations to bird, seal and dolphin performances, wildlife shows are often advertised as fun and educational. But with an increasing volume of research showing us that using wildlife for the sole purpose of human entertainment is cruel, amongst other issues, it's an experience you might want to rethink.

Learn more about Australia's weird and wonderful wildlife at keeper talks hosted by WAZA zoos or presentations conducted at legitimate sanctuaries that don't require their animals to perform. This spares wildlife from distress as experts share their first-hand knowledge about their unique behaviours.

Animal shows also encompass any kind of fight or race involving animals, and other sports or events that cause animals to suffer. Examples you might encounter in Australia include crocodile wrestling, dog and horse racing, and rodeos. And who needs 'em anyway? You needn't venture further than a local park in Australia to admire our awesome birdlife putting on a natural show of its own.
Dodge the crowds

Image: Tourism Australia
It's not much fun trying to watch wildlife with a crowd of people blocking your view. Crowds can also frighten wildlife and scare them away. Avoid both situations by visiting popular wildlife havens at quieter times of the year such as weekdays and outside of school holidays. Also consider visiting less popular wilderness areas, where a lack of visitors may reward you with memorable opportunities to watch wildlife in greater abundance, or at closer range.

When you're out exploring wild places, remember that giving human food to wildlife can cause all sorts of problems – enjoy your lunch all to yourself, and trust that wildlife is adept at finding its own.
Stick with ethical souvenirs

Image: Tourism Australia
It isn't just your in-person encounters with animals which can affect animals; the things we buy while travelling can also indirectly impact their wellbeing. Purchasing locally made souvenirs and gifts on holiday is a great way to support local artists and communities directly, but not if it's at the expense of wildlife and its habitats.

Buying souvenirs made from the remains of wild or captive wild animals can threaten the survival of a species as well as the ecosystem it lives in, and also causes distress, cruelty and pain for the individual animals involved. Common examples include leather goods made from crocodile skin or snakeskin, or jewellery made from coral, ivory or tortoiseshell. Even seashells play an important ecological role by providing homes for crabs and other marine life (it's also worth keeping in mind that it's against the law to take seashells out of Australia without a permit).

Instead of these, look for locally made art, jewellery, clothing and other products made from sustainable and recycled materials. These could include anything from handmade ceramics to hemp clothing, or maybe earrings crafted from recycled plastic.
Chow down consciously

Image: Visit Victoria
Your culinary choices can contribute to looking after wildlife, too. Adventurous foodies might be curious to sample some unique Australian foods that can't be found in supermarkets or on typical restaurant menus. But there's a good reason why many of these are not readily available. While some Aboriginal and Torres Strait Islander groups continue traditions including the sustainable harvest of turtle, dugong and other animals for cultural reasons, procuring protected species for food or other reasons is illegal for everyone else. In good news, sustainably harvested kangaroo, crocodile and even emu meat are increasingly available in Australia. All three meats are lean, high in protein and quite tasty when cooked properly. Dig in!

On a related note, it's also good karma to avoid consuming food in any country that has caused extreme suffering to animals of any kind. Examples include foie gras, shark fin (usually served as a soup), snake blood and whale meat.
___________________


Let's face it: nobody wins when wildlife is put in a situation it doesn't want to be in. Experiencing wildlife ethically isn't only good for animals. Helping to facilitate safter and more memorable encounters, it's ideal for us, too.


Words: Sarah Reid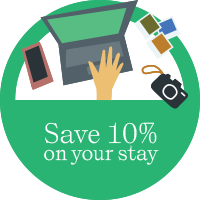 Book direct and save
By booking direct with MyYHA you'll receive our exclusive discounted rates. Sign up or login to get 10% off at select properties.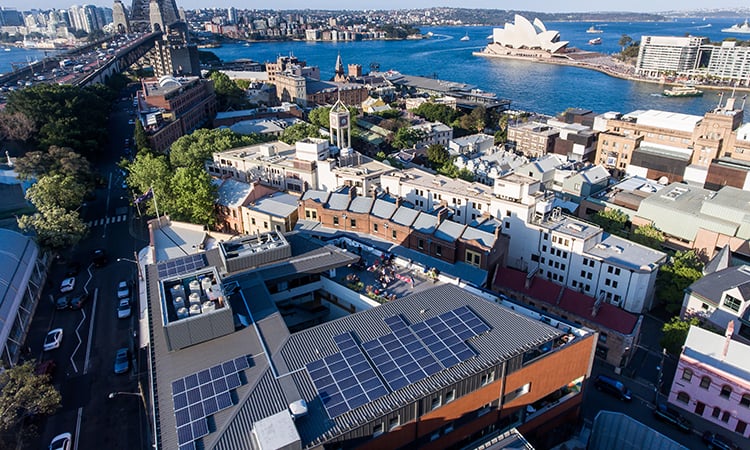 Sustainability at YHA
Properties across our network feature energy-efficient and water-saving features like solar panels, rainwater tanks and recycling facilities.