The best animal encounters in Queensland
The Sunshine State is the best place in Australia to get up, close and personal with native Aussie animals.
Snorkel with colourful fish on the Great Barrier Reef
Live out your own sequel to Finding Nemo in the warm waters of Tropical North Queensland. Airlie Beach is a great base to snorkel around the white-sand beaches of the Whitsunday Islands, while Cairns is a popular gateway for tours of the Great Barrier Reef – both brimming with a diverse array of marine life. Keep an eye out and you might even find Nemo – there are plenty of clownfish swimming around!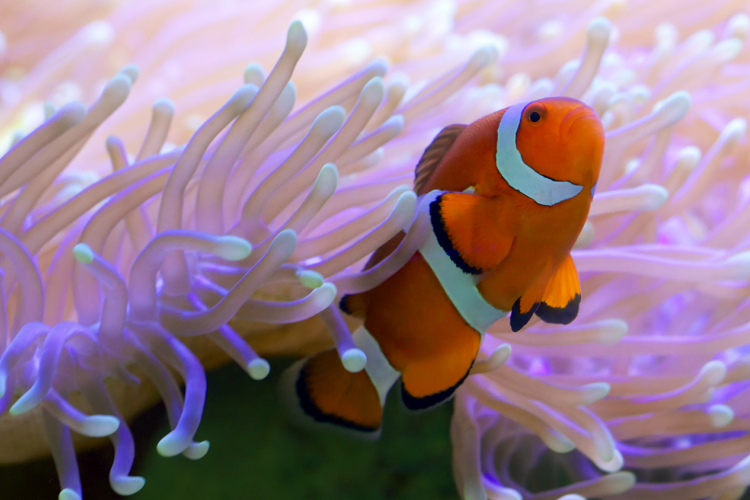 Spot a crocodile in the Daintree Rainforest
The Daintree is an ancient rainforest located between Cape Tribulation and Port Douglas north of Cairns, and the river that runs through it is crawling with wild crocodiles. Book a river cruise down the Daintree River to spot these ferocious predators, which can grow up to five metres in length, and will swim right up alongside the boat!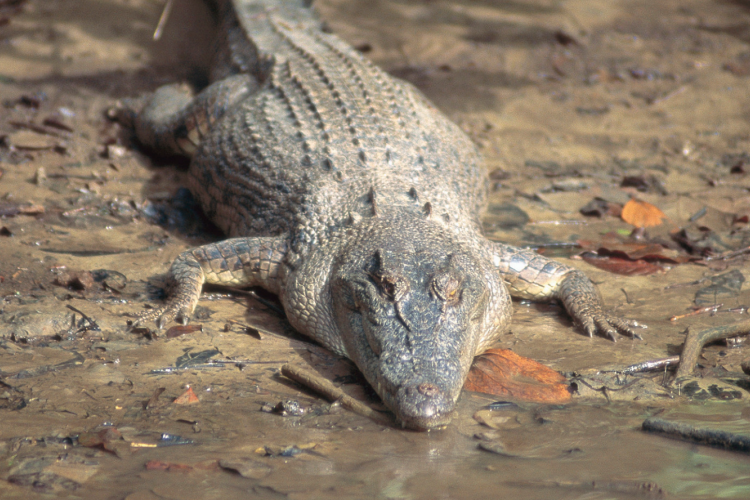 Watch whales at Hervey Bay
Hervey Bay – three hours' drive north of Brisbane – is Australia's No.1 whale-watching hotspots, with huge numbers of humpbacks using water sheltered by K'gari (formerly known as Fraser Island) to raise their calves. Each Australian winter, tens of thousands of whales travel the 'Humpback Highway' up the East Coast of Australia to escape chilly Antarctic waters for warmer conditions in Queensland, hanging out in Hervey Bay between July and November to rest and frolic before the long journey back.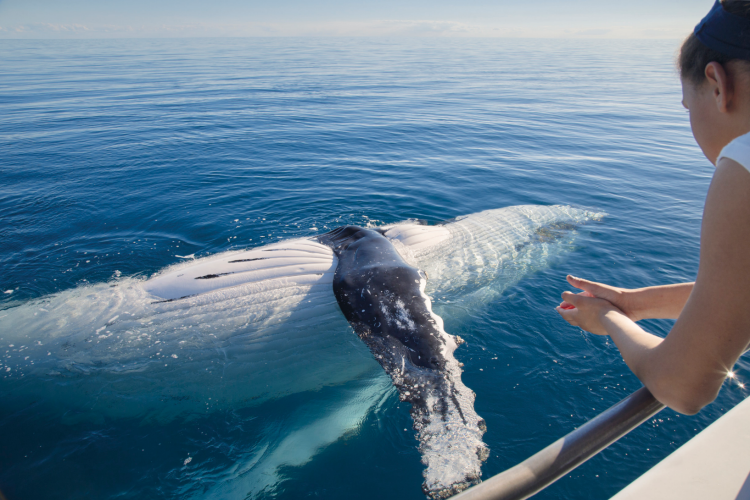 Admire dingos on K'gari
K'gari is a natural wonder in its own right – the world's largest sand island is covered with dense rainforest and spectacular freshwater lakes – and it's also home to a population of 200 dingos, believed to be a genetically pure strain that's avoided breeding with dogs on the mainland. The golden-coloured dingos might look cute but don't get too close, don't leave rubbish lying around, and stay within fenced areas for your own safety.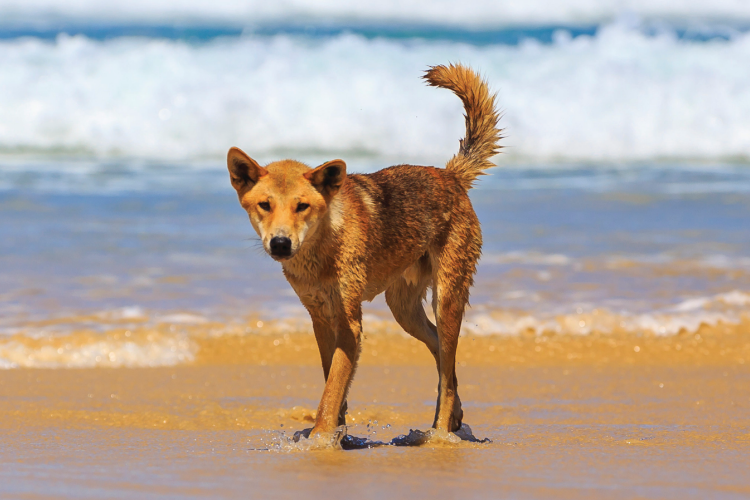 Witness turtles hatching in Bundaberg
You can swim with sea turtles around Lady Elliot Island and Lady Musgrave Island at the southern end of the Great Barrier Reef all year round, but head to Mon Repos Beach in Bundaberg for the awe-inspiring turtle hatching season. Mon Repos is the largest turtle rookery in the South Pacific – mother turtles come ashore between January and November to nest and lay their eggs, before tiny hatchlings emerge from the sand and take their first tentative flips towards the water from January to late March.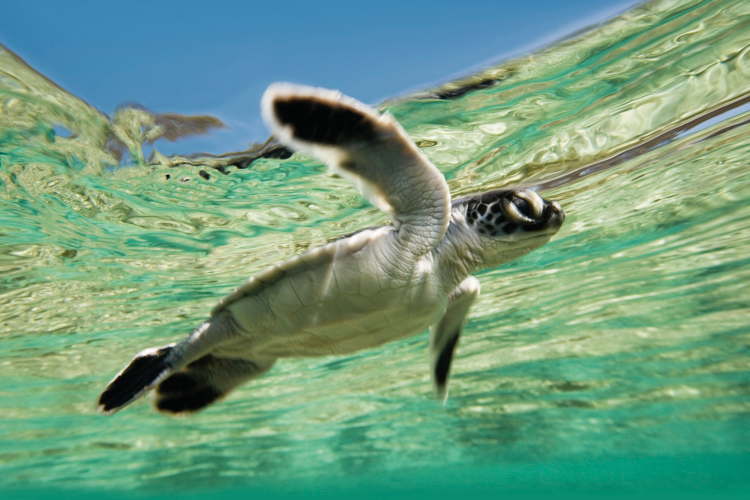 Spot cassowaries in Mission Beach
There are only a few thousand cassowaries anywhere on earth, but there are enough around Mission Beach that they named the surrounding Cassowary Coast after this endangered flightless bird. They are notoriously tough to spot in the wild but they're mighty impressive if you are lucky enough to spy one – imagine a 60-kilo emu with a big horny casque on its head, a brilliant blue neck and two bright red wattles around its neck like an oversized turkey. Drivers, take care – cassowary-specific signs warn cars to slow down on winding roads at dawn and dusk.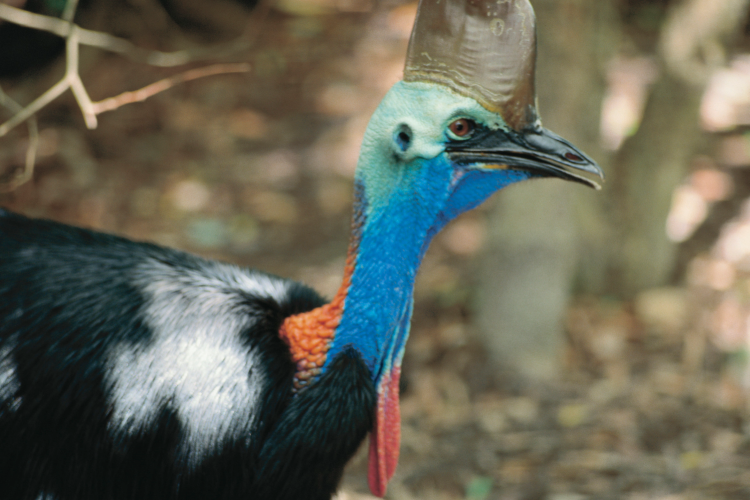 Spy a platypus in the Carnarvon Gorge
This duck-billed semi-aquatic mammal is another Aussie animal that's very difficult to find in the wild, but there is a thriving platypus population in Carnarvon Gorge, about 600km west of Brisbane. The undisturbed ecosystem of the Carnarvon National Park has allowed these timid animals to reproduce in healthy numbers in breeding burrows along the creek, thrilling visitors to this remote gorge in Central Queensland.