The 10 people you'll meet in Byron Bay
Part hippie haven, part surf Mecca, part laidback country town, Australia's most easterly point attracts a crowd right out of left field.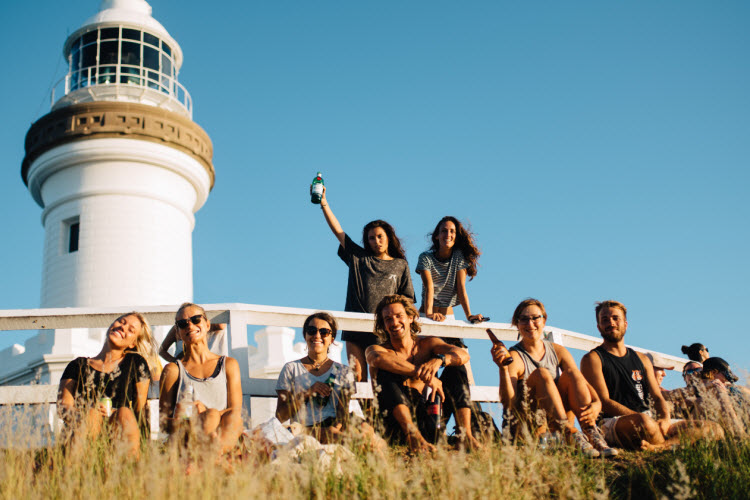 The surfer
With their tousled blond hair, leathery tan and trusty old Billabong boardies circa 2001, the surfer is Byron Bay's natural inhabitant, flocking to the headland's world-class waves like a seagull swoops on a chip. Says words like "gnarly", "grommet" and "stoked" that you don't 100% understand.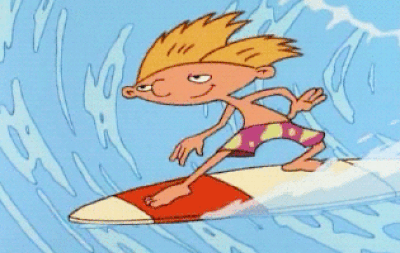 The hippie
Instantly recognisable by their technicolour fisherman's pants, bracelet-laden wrists and carefully curated dreadlocks that are longer than their list of responsibilities. May try to lure you into their drum circle then sell you a dreamcatcher fashioned out of hemp from the wicker basket fastened to their bike.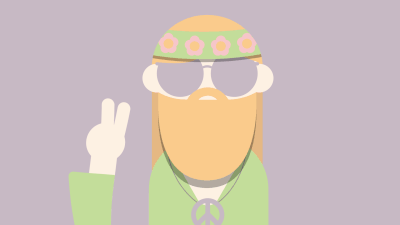 The celebrity
With Chris Hemsworth and wife Elsa Pataky calling Byron home and little bro Liam and his fiancé Miley Cyrus visiting often, you must just get to share the Main Beach sand with some serious Hollywood A-Listers. That's if they ever decide to leave their $7 million hinterland retreat, mind you.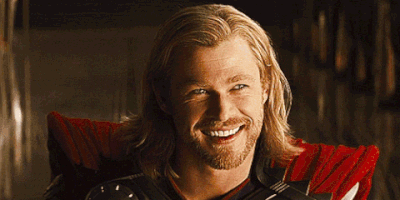 The wellness fanatic
Because kale, goji berries and activated almonds just taste so much sweeter in Byron. This health nut is inevitably spotted performing some physics-defying yoga pose in front of the Cape Byron lighthouse or munching on a sweet potato and chickpea Buddha bowl as you're polishing off your second cheeseburger of the afternoon.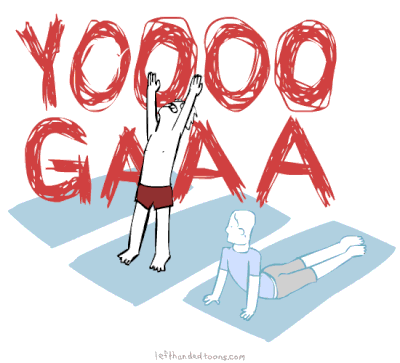 The van-lifer
"Thou shalt not covet" is a commandment easier said than done when you meet these jealously-inducing vagabonds who spend 12 months a year road-tripping around Australia in the back of a kitted-out VW. You're not quite brave enough to ask them if their lifestyle is financed by lottery winnings, Instagram followers or wealthy parents.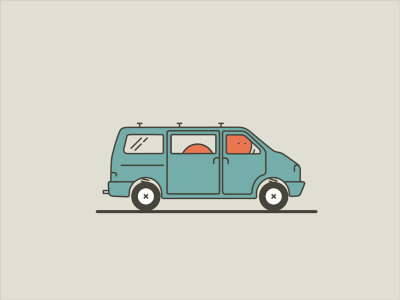 The Sydney runaway
When the big smoke's most stressed-out professionals feel like they're only one over-crowded commute away from a nervous breakdown of Britney Spears proportions, Byron's where they come to unwind. Prepare to be lectured on the virtue of "escaping the nine-to-five grind, man!"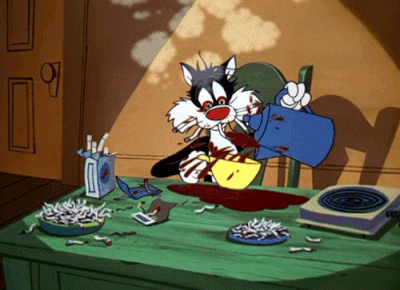 The Instagram model
Makes her dough flogging eco-friendly bikinis imported from Bali to her 468k (and counting…) Instagram followers. Seems confused as to why that photo of her boyfriend at breakfast only received 812 likes when sultry swimwear selfies routinely rake in 10,000-plus.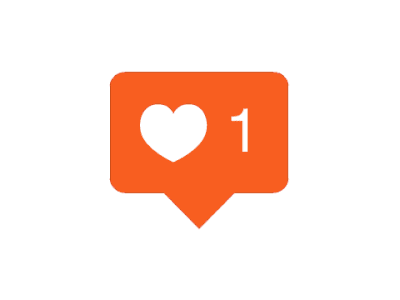 The writer
Because apparently there's something in the salty sea air that turns Dan Brown into Ernest Hemingway. Can be found in his natural habitat – a bohemian coffee shop, hunched over the keyboard of a sparkly new MacBook Air – hoping to discover the cure to writer's block at the bottom of his fourth latte of the morning.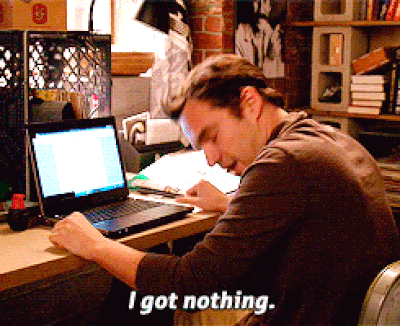 The party animal
By day, they're permanently stationed in the beer garden of the Beach Hotel, hoping that a seaside schooner overlooking the sand counts as 'doing Byron'. By night, they're kicking on at Cheeky Monkey's, a backpacker bar whose big nights are the stuff of legend in hostel common rooms up and down the East Coast. And by dawn, they're taking in Byron's famous sunrise on the wobbly walk back to bed.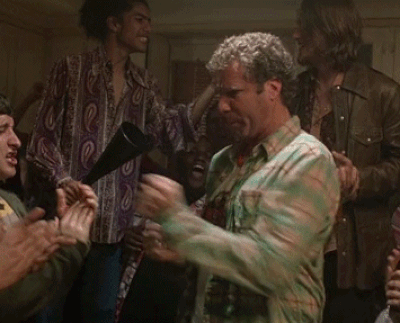 The backpacker
And you won't need to look too hard to find them, especially at YHA's two properties in Byron Bay. Cape Byron YHA is the beating heart of Byron's backpacker scene, just 250m from Main Beach, while the revamped resort-style Byron Bay YHA is the newest hostel in town, recently opening a brand new extension loaded with luxe ensuite rooms and a lush communal pool area.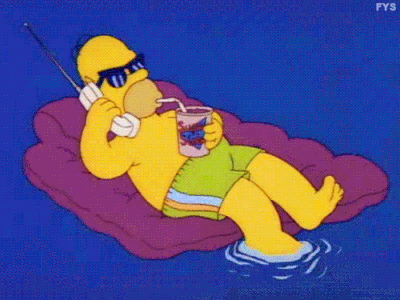 Where to stay?
Click here to book your stay at Byron Bay YHA — which will unveil its massive makeover in February 2018 — or Cape Byron YHA.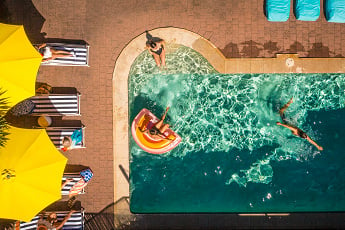 YHA Byron Bay
Relax in good company at this state-of-the-art, sustainable YHA in Byron Bay. With gorgeous communal spaces & a great social vibe, you'll never want to leave.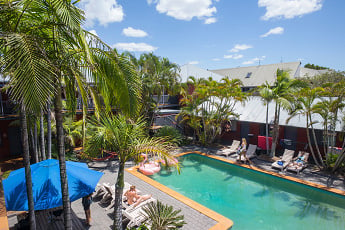 YHA Cape Byron (Byron Bay)
Just blocks from the beach, this laid-back oasis attracts a diverse crowd of global backpackers. Come for the surf, stay for the warm and welcoming atmosphere.