10 reasons to visit Apollo Bay and the Grampians from Melbourne
Once you've experienced the very best of Melbourne's café scene, nightlife, those famous graffiti laneways and unrivalled shopping districts, you may think you've ticked off Victoria…but you couldn't be more wrong! Just a few hours from the city lights lies two picture-perfect little towns just ripe for a road trip: Apollo Bay on the Great Ocean Road, and Halls Gap in regional Victoria, aka the gateway to Grampians National Park. Here's why you need to hit the road and explore these two gems.
A beach to yourself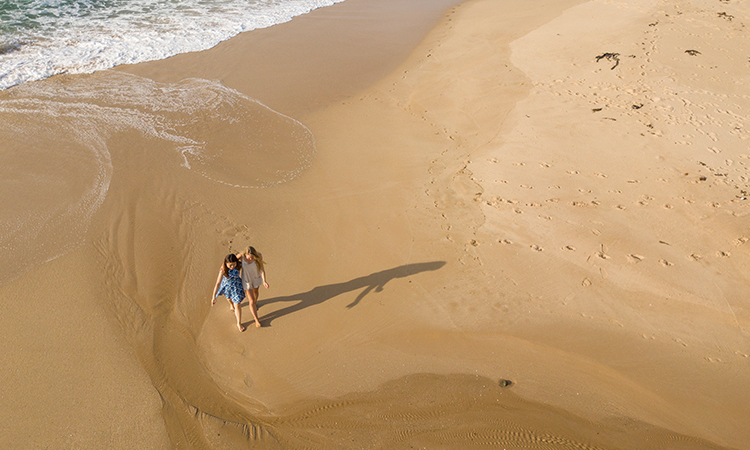 There's nothing like a deserted beach to clear the mind and detox the soul after some time in the Big Smoke! Located along the famous Great Ocean Road, Apollo Bay is unsurprisingly home to some seriously beautiful beaches. Apollo Bay Beach has consistently been voted one of the best beaches in Australia, and it's not hard to see why, it's perfect for swimming and surfing, with steady waves that grow in size as you head north away from the Harbour. With low dunes and green hills, we can guarantee you'll feel like the only person in the world from the moment you step onto the golden sand. If you venture slightly west of Apollo Bay, you'll come across Marengo Beach, with endless rock pools to explore as well as the opportunity to kayak towards a local colony of Australian fur seals. With beaches framed by endless skies and picture perfect sunsets, there's a reason Apollo Bay is referred to by locals as "paradise by the sea."
Local food and wine, yes please!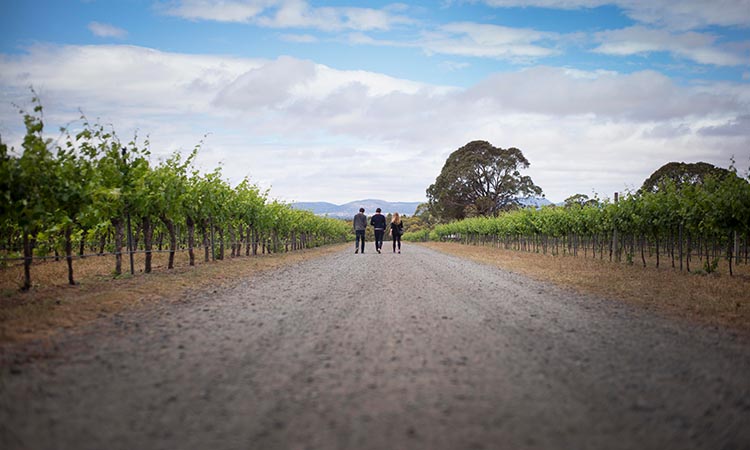 You really thought Melbourne's food and bev scene couldn't be matched, huh? Well, chances are that one or more of the red wines you sampled in Melbourne came from the Grampians! The cool climate all year-round makes the area perfect for winemaking, with specialties being Shiraz and Cabernet Sauvignon. Just minutes from Halls Gap, you'll find Fallen Giants Vineyard at Halls Gap Estate, a must-visit if you call yourself a wine aficionado. If you're lucky enough to be in town during the Grampians Grape Escape, you'll be thrown headfirst into the very best of the area's gourmet scene, with offerings by over 100 artisan producers. Meanwhile, at Apollo Bay, you're also absolutely indulged with the finest, freshest local produce which you can taste at any restaurant or café. The seafood in particular is unrivalled, with fishing being a key industry all along the Great Ocean Road. Don't miss the scallop pie at Apollo Bay Bakery!
See Aussie wildlife up close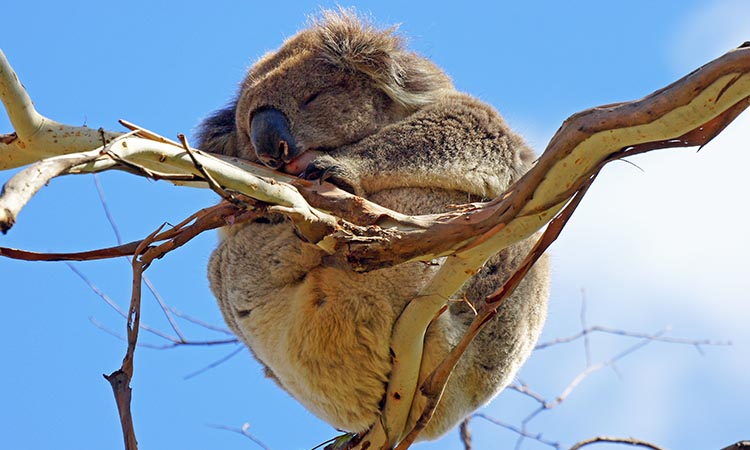 As you venture away from the city, expect to see wildlife. Lots of it. Apollo Bay is Disneyland for koala enthusiasts. If you're exploring Kennett River and Bimbi Park at Cape Otway, chances are all you need to do is look up, and you'll find a koala wedged in the nook of a tree branch. In the Grampians, all you need to do is wander the streets of Halls Gap and you'll easily spot hundreds of kangaroos, unbothered by passers-by. Also keep your eyes peeled for emus, echidnas, wombats and a huge array of bird life including the majestic powerful owls.
Take your time along the Great Ocean Road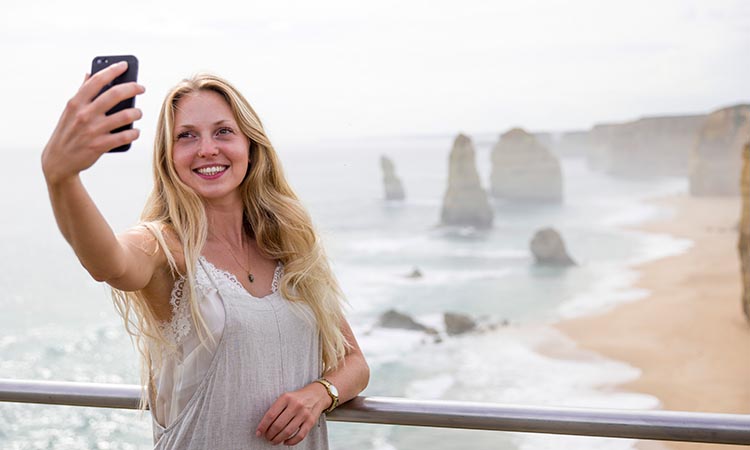 One of Australia's most famous and most beautiful road trips, and Apollo Bay is perfectly perched along it. Winding along the Southern Ocean from Torquay to Warrnambool, there is so much to see and do along this iconic stretch. Even though it's only 400 kilometres long, there are so many wonders packed into the Great Ocean Road that you'll need at least a few days to experience it fully. From Apollo Bay, you're perfectly placed to see the famous 12 Apostles at both sunrise and sunset. However, there are plenty of other towns along the road worth visiting, explore the sleepy little town of Lorne and spot whales along the Whale Train in Warrnambool. Towards the end of the road you'll also come across the charming fishing village of Port Fairy, and can even crash here for a few nights too at YHA Port Fairy. Even in all its glory, the Great Ocean Road is still one of the most underrated attractions of Australia. Don't miss the opportunity to do it.
Soar across the treetops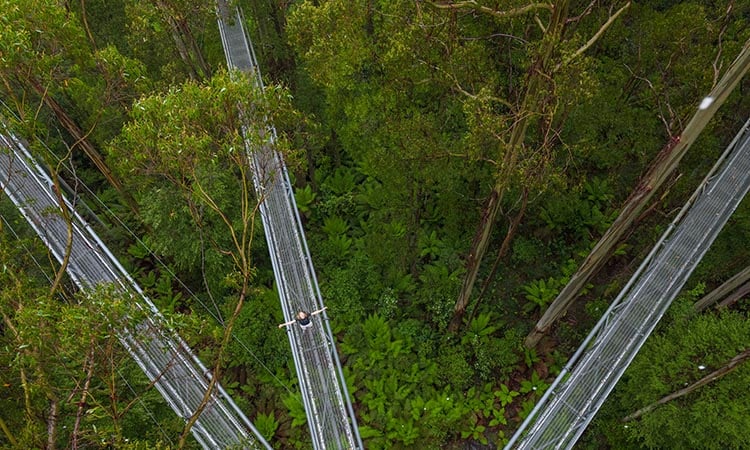 One of the biggest drawcards for Apollo Bay is Great Otway National Park, a fairytale, rainforest paradise that covers coastland, secret beaches and the mountains of the magnificent Otway Ranges. If you're only doing one thing in Apollo Bay (for shame!) then make it an experience with Otway Fly Treetop Adventures. If you want to get the blood pumping, try a zipline tour, where you'll literally fly through the treetops suspended up to 30 metres above the forest floor! If you'd rather take things down a notch, try the Treetop Walk; a scenic, 600 metre walk allowing you to leisurely enjoy the incredible sights, sounds and smells around you. If you're the type who likes to keep your feet firmly planted on the ground, there's plenty to do around the Otways you'll love, including walks, waterfalls, wildlife spotting, seeing the famous glow worms at Melba Gully and learning about the unique history of this stunning area.
Views for days

There's nothing like a perfect lookout to relax the mind, soothe the soul and dare we say, take a winning Instagram shot. Grampians National Park, with its incredible sandstone mountains, is home to a huge array of scenic lookouts guaranteed to take your breath away. Don't miss Boroka Lookout, with its panoramic views over Halls Gap. This one is a must-do as it's easily accessible for those who are time-poor and have limited mobility. But, if you really want to see it as magical as can be, check it out at sunrise, as dramatic hues of red and orange light up Lake Bellfield. For those looking for a challenge, try out the iconic Pinnacle Walk, where you're rewarded after a long hike with unrivalled views of Halls Gap and the peaks of the Grampians. If you love mountains, the summit of Reeds Lookout will gift you incredible views over the entire Victoria Valley, and is a popular spot to watch the sun go down over the huge mountains. So if you feel like losing track of time and pretending you're the only person in the world…hightail it to one of the Grampians' magnificent lookout points.
Adventure, adventure, adventure!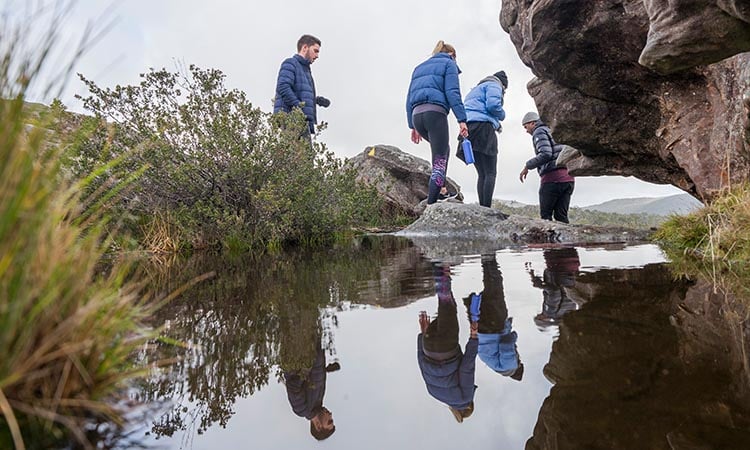 Popular country and coastal towns are often synonymous with adventure, and there's certainly no shortage of adventures to be had in Apollo Bay and the Grampians. In Apollo Bay, you can try pretty much every water sport ender the sun: kayaking, canoeing, surfing, windsurfing, snorkelling, fishing…the list goes on. Or if you prefer dry land, enjoy a scenic horseride along the beach, catching the sunset as you do. The Grampians, with those jaw-dropping mountains, will allow you to tick off a substantial amount of thrilling experiences on your bucket list. Learn to rock climb or abseil, or get the blood pumping with some mountain biking and quad biking. At Lake Bellfield, you can enjoy fishing, kayaking and canoeing – but no motors are allowed, so the serenity is absolutely off the charts. Ask the locals for their top tips in seeking out the very best adventures – they know the area like the backs of their hands, and will lead you to experiences beyond your wildest dreams!
The best waterfalls in Victoria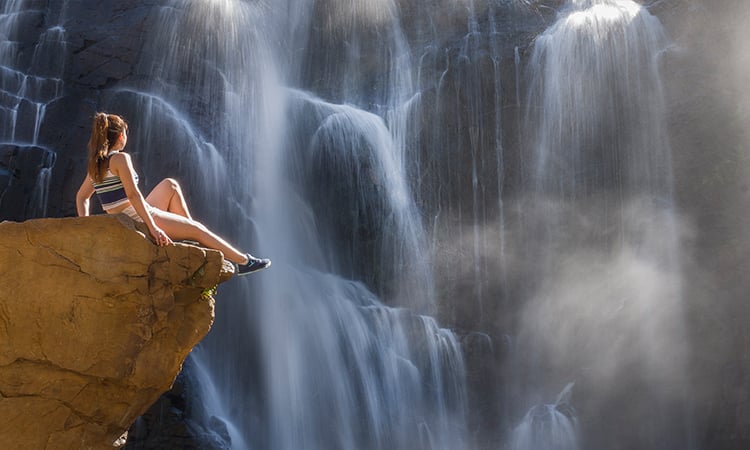 Even if you prefer sticking to the rivers and the lakes that you're used to, the waterfalls of Apollo Bay and the Grampians are absolutely worth the chase. Few can rival Mackenzie Falls in the Grampians, one of Victoria's largest waterfalls that flows generously all year round. Water cascades over huge cliffs into a deep pool – you'll feel the wind splash tiny drops of water onto your face and see rainbow mist rise high into the air. On the way, you'll also encounter the largely unknown, yet just as beautiful Fish Falls, the perfect picnic backdrop. Apollo Bay also has its fair share of waterfalls, with the crowning jewel being Hopetoun Falls in the Otways, flowing from 30 metres high into the Aire River and surrounded by a picturesque glade of ferns. If you're up for a challenge, try the 1.5 return walk to Beauchamp Falls - stunning, uniquely rectangular shaped and surrounded by majestic forests. Whether you like your waterfalls easy accessible or want to be rewarded after a lengthy hike, Apollo Bay and the Grampians has a cascading fairytale waterfall for your needs. Reflect, relax and forget the world…just for a little bit.
A rich Aboriginal history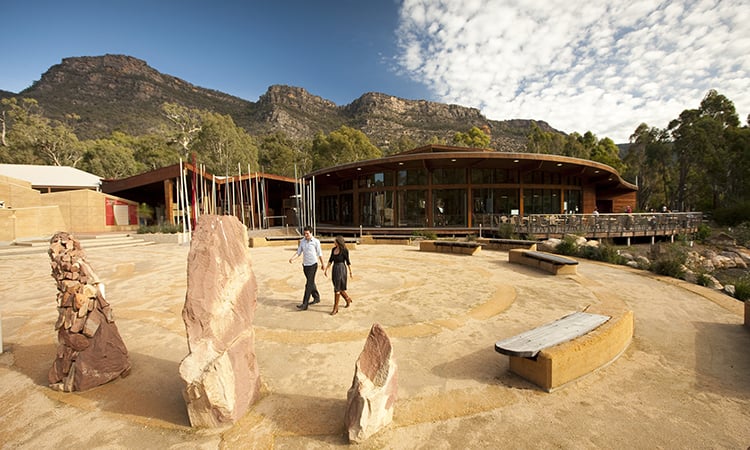 Image: Robert Blackburn, Visions of Victoria
Don't end your Halls Gap and Grampians Adventure without visiting Brambuk – The National Park and Cultural Centre. Run by five Koorie communities, it is the longest running Aboriginal Cultural Centre in Australia, providing an unforgettable look into the indigenous culture and history of the area. You can spend an entire day here learning all about the traditional links to the Gariwerd-Grampians ranges and surrounding plains, through stories, incredible multimedia displays, art, artefacts and more. You also have the opportunity to experience ancient customs and practices yourself; try your hand at many unique activities such as basket weaving, traditional dance, boomerang throwing and painting. There is a bush tucker café on-site, offering you the opportunity to sample traditional Australian foods such as damper and grilled emu and kangaroo, as well as contemporary food. One of the most socially responsible ways to enjoy an area is to familiarise yourself with its rich cultural history, and Brambuk allows you to do this easily, and have some fun in the process!
Stay at eco-friendly accommodation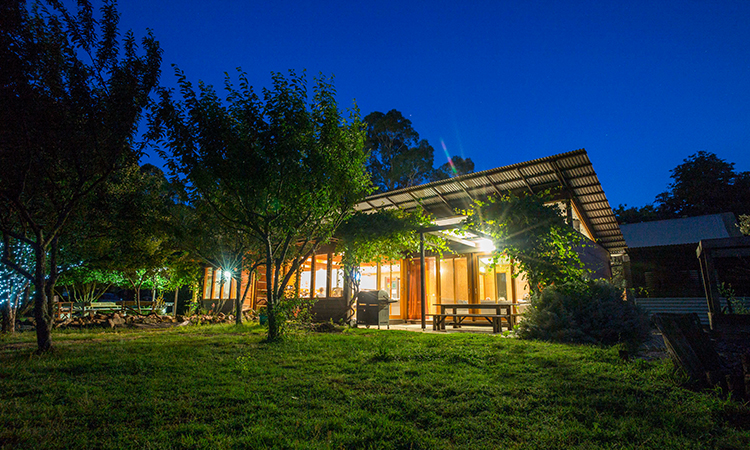 The multiple-award winning YHA Apollo Bay Eco and YHA Grampians Eco are the absolute best options for affordable, high quality accommodation in Apollo Bay and the Grampians.
Both boast a distinctly homely feel with just a touch of wilderness, the perfect little retreat for your refreshing country getaway. Your stay at these sustainable, eco-certified properties will be a highlight of your trip, and you'll already be planning your next trip back. Get up close to the wildlife who regularly visit, enjoy warming up by the fire, play with hostel dog Amber at Apollo Bay and hang out with the resident chickens at the Grampians!