Why you need to visit every Aussie capital!
Australia is incredibly far away from the rest of the world, so if you've flown all this way, why would you only go to Sydney or Melbourne? Here's why you need to visit every Australian capital city when you come to visit us Down Under, and see everything from stunning Sydney Harbour to the adorable quokkas on Rottnest Island. Fun fact: Aussies are notorious for spending all their time overseas instead of in their own country, so if you do Australia our way, you'll know Australia better than actual Aussies! How about those bragging rights?
Sydney, New South Wales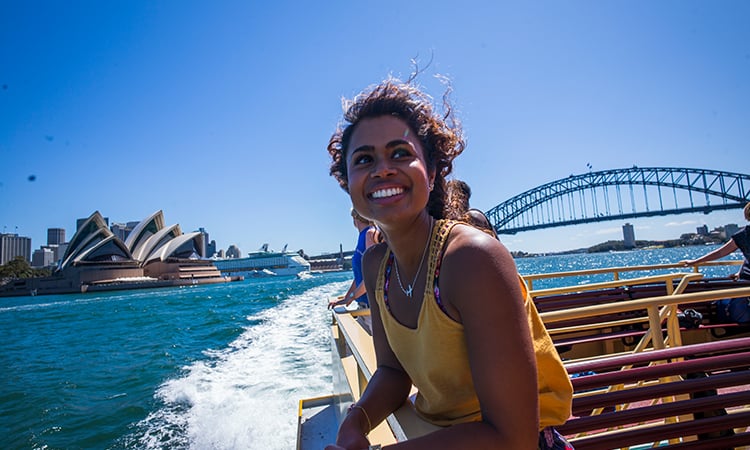 The city that needs no introduction. Home to the Opera House and Harbour Bridge, Sydney is every bit as beautiful as you've been dreaming of. It's a no-brainer that the Bridge Climb is a must-do, for 360 views of this stunning city at 134m above sea level. Once that's sorted, make sure you head to Taronga Zoo to discover bizarre international animals and every Aussie critter under the sun. Don't miss your ultimate Instagram opportunity at the giraffe enclosure, for stunning views of Sydney Harbour (with some cheeky long necks photobombing!). Spend an entire day (and night) checking out Darling Harbour, home of the Sea Life Sydney, Sydney Wildlife Park and the best restaurants and bars in town. Want to get off the beaten track? Do as the locals do and explore Sydney's Northern Beaches, or take a trip to the Blue Mountains for unforgettable landscapes and a homey, small-town feel.
Where to stay in Sydney?
Any of our fabulous Sydney accommodations! Checking out the Blue Mountains? YHA Blue Mountains is the place to be.
Melbourne, Victoria

Repeatedly crowned Australia's most liveable city, Melbourne is Australia's capital of cool – a melting pot of style, culture, sport and fine dining. The fact that Harry Potter and the Cursed Child is showing exclusively in Melbourne is a symbol of how well-respected Melbourne is on a global scale. Weave in and out of the famous laneways such as Hosier Lane, where you can enjoy unique street art and hole-in-the-wall bars and eateries. Explore diverse, unique suburbs and discover all they have to offer, from beaches and boutiques in St Kilda to hip bars and prime shopping in South Yarra. If you feel like getting out of town, take a day trip to meet the fairy penguins on Phillip Island, or get a lil' bit tipsy on chardonnay and pinot noir at Yarra Valley wineries. Melbourne is a cultural mecca of extravagant and inventive brunch, nightlife, ambient rooftop bars and stunning free art galleries - don't miss it.
Where to stay in Melbourne?
YHA Melbourne Central! Hanging with the penguins on Phillip Island? Crash at YHA Phillip Island!
Brisbane, Queensland
Queensland is known as the sunshine state, and its capital city Brisbane is packed full of fun. This is the city where art meets outdoor adventure, so if you're a creative who loves sunshine - this is the place for you! Don't let Sydney have all the fun – climb Brisbane's famous Story Bridge for panoramic views of what locals call Brisvegas. You can even abseil back down if you're feeling brave! Get lost at the Queensland Art Gallery and Gallery of Modern Art and see more than 17,000 works of historical, modern and contemporary art. Explore Brisbane's best shopping precinct, Fortitude Valley, and indulge in everything from designer labels to quirky boutiques. Ready to explore beyond the city? Moreton and Stradbroke Islands are popular day trips, boasting sandy beaches and stunning lagoons. It's also not far from here to the theme parks of the Gold Coast where you can embrace your inner child.
Where to stay in Brisbane?
YHA Brisbane City or YHA Stradbroke Island, of course!
Perth, Western Australia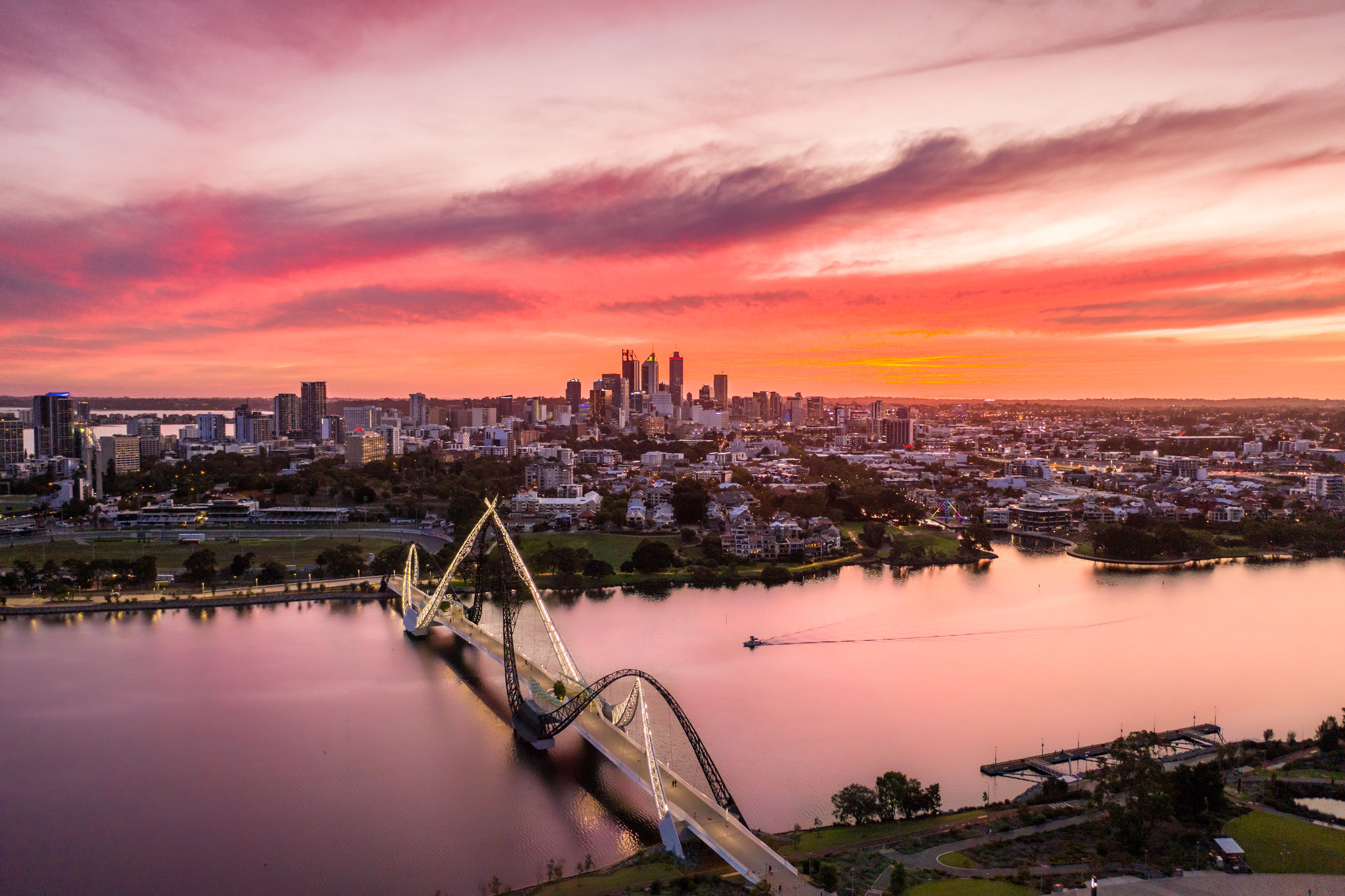 The number one mistake international visitors to Australia make? Not leaving the east coast! Western Australia is home to endless delights, and its capital in Perth is no exception. The most popular thing to do happens to be totally free – spend the day exploring Kings Park, bigger and better than Central Park in New York City! Here, you can see panoramic views of the Swan and Canning Rivers and the Perth skyline, as well as explore the stunning Botanic Gardens. Need to cool off? Take a dip in the cool turquoise waters of Cottesloe Beach. Spend a day in Fremantle, enjoying its colourful residents and impossibly cool bars and cafes. The thing you can't leave without doing? Take a ferry out to Rottnest Island and populate your camera roll with photos of white sand beaches, Australian wildlife and gorgeous views.
Where to stay in Perth?
You can't go past YHA Fremantle Prison.
Adelaide, South Australia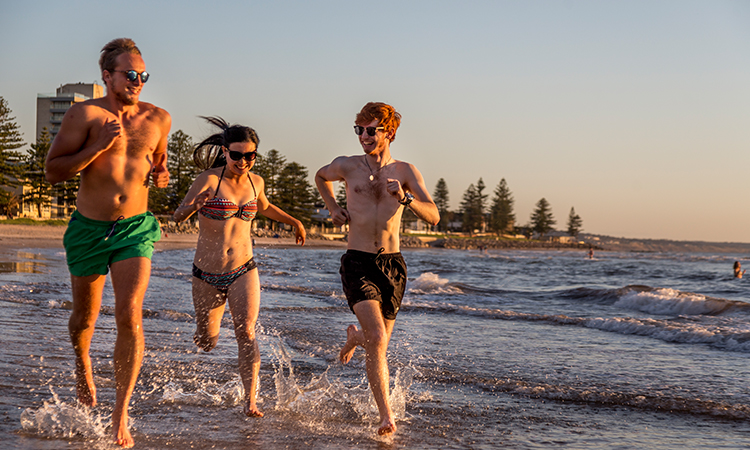 If quality art and culture is your game, Adelaide is the capital city for you. There is so much to see and do right in the centre of town, as well as a heap of exciting day trips you need to squeeze in. Visit the crowning jewel of Adelaide CBD, Adelaide Central Market, and gorge on the finest Aussie produce, from fresh fruit and vegetables to artisan cheeses to quality meats and seafood. Cool off at picturesque Glenelg Beach and explore surrounding cafes and boutiques. Ready to explore further? The Barossa Valley is a must do – taste dozens of premium wines and enjoy the once-in-a-lifetime views and experiences. Another short trip out of Adelaide you'll find Kangaroo Island, aptly named for its abundance of Aussie wildlife as well as unforgettable beaches where you're free to swim, surf, snorkel or just laze around under the sun.
Where to stay in Adelaide?
The one and only YHA Adelaide Central.
Darwin, Northern Territory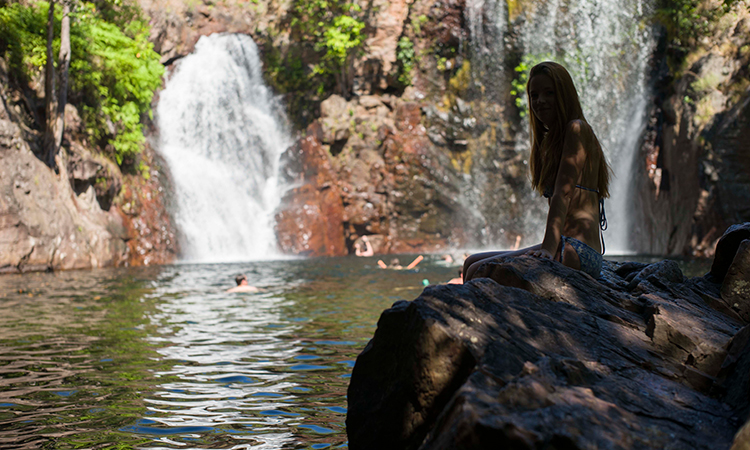 Darwin is arguably Australia's most underrated capital city, where you can enjoy all the comforts of a big city while experiencing all the natural delights you could possibly dream of. Experience one flavour explosion after another as you explore the famous markets such as Rapid Creek, where you can sample Asian fusion cuisine and exotic tropical fruits. Easily travel to Litchfield and Kakadu National Parks, where you'll find the waterfalls and foliage that will be the pride and joy of your Instagram for years to come. If you want to experience the Crocodile Dundee version of Australia, it's only a hop, skip and a jump away to friendly outback towns from Darwin. Not convinced? The sunsets in Darwin are guaranteed to change your life. Make the trip to the Top End and prepare to be dazzled and amazed by true, authentic Australia.
Hobart, Tasmania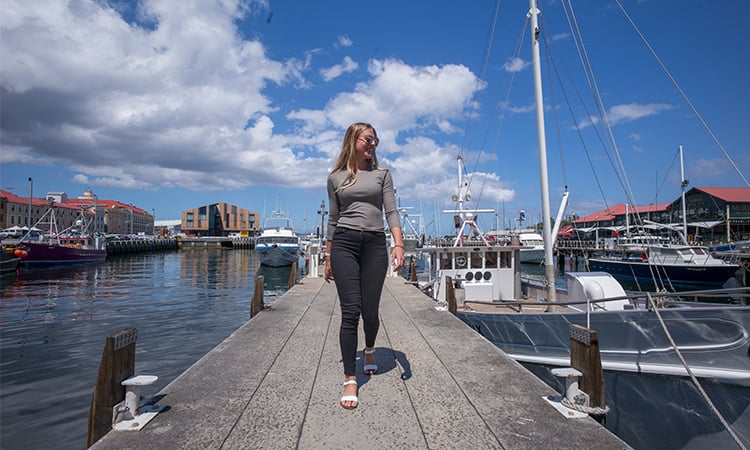 That little island at the bottom of Australia that often gets cropped out in maps? That's Tasmania, and it's one of the most beautiful states you can dream of. Its capital Hobart also gets overlooked, but is an Australian city just as vibrant as the rest. You'll be in foodie heaven your whole stay – enjoying fresh produce from the Salamanca and Farm Gate Markets and fish fresh from the ocean at Flippers Fish & Chips. Have your senses stimulated at the Museum of Old and New Art (MONA), an ever-evolving mecca of exhibitions and artwork guaranteed to blow your mind. Ready to explore a little further? Take a two hour trip to Bruny Island, to get up close and personal with Australian wildlife such as fairy penguins and white wallabies. You can also continue your foodie discovery tour, with handmade fudge, cheese and fresh oysters – not necessarily in that order!
Where to stay in Hobart?
Centrally located YHA Hobart Central!
Canberra, Australian Capital Territory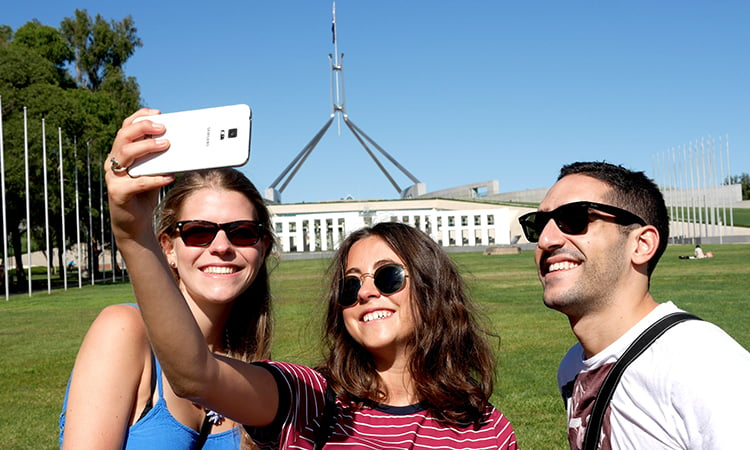 Australia's humble capital gets a seriously unfair wrap as a boring city. What people don't know is that Canberra is a buzzing hub of culture and art, a melting pot of government professionals and the best and brightest students. Easily driveable or train-able from Sydney, you can't leave Oz without checking out the capital. Not sure where to start? The free Culture Loop shuttle is your own personal welcome wagon, stopping off at popular sites such as the Parliament House and the National Museum of Australia. Want a great day out on a budget? Hike or drive up Mount Ainslie for panoramic views of the gorgeous city, where you can even spot some Aussie wildlife. The capital of Australia is packed full of fun and culture waiting for you to discover. So if you want to wine and dine at some seriously amazing restaurants, meet new and interesting people and learn everything there is to know about Australia's history – Canberra is a must visit!