10 iconic Aussie Christmas foods, ranked
Australian Christmas, in comparison to a traditional Northern Hemisphere white Christmas, can best be understood as "same, but different." We celebrate the holiday in summer, and as a result, mulled wine isn't really our thing. Here, we're more into cold cuts and seafood, accompanied by pavlova and a match of backyard cricket. In this article, we've selected 10 iconic Christmas foods and ranked them based on what we're reaching for first on December 25. How does your list compare?
10. Pavlova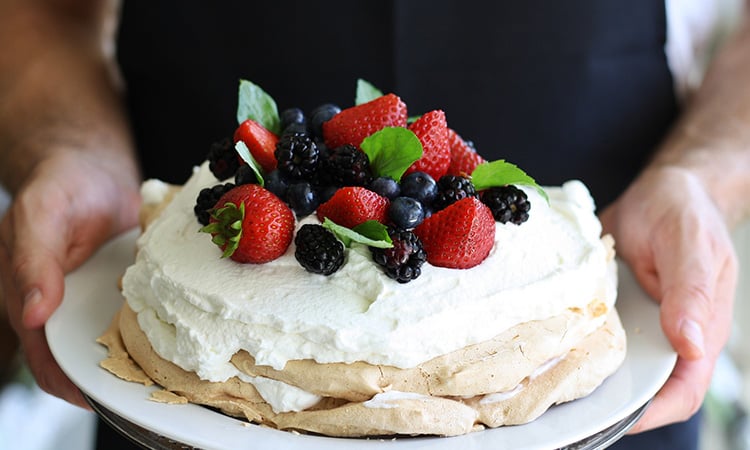 The Russell Crowe of desserts, the origin of this delicacy has been long-disputed between Aussies and Kiwis. For the purposes of this list, we're going to claim it as our own. Made with meringue and topped with plenty of cream and fresh fruit, pavlova is a light and fluffy alternative to heavier cakes. Pavlova is a bit of an acquired taste, but it's undeniably one of Australia's most iconic Christmas traditions, and you can pretty much guarantee it's going to feature in every Christmas spread.
9. Christmas pudding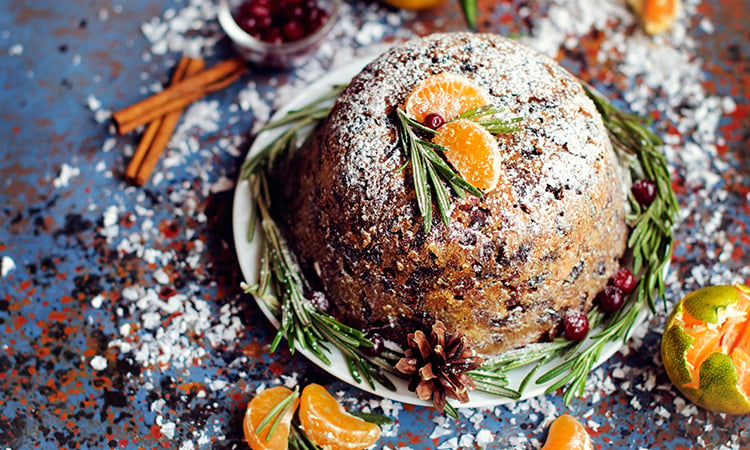 A borrowed tradition from our friends north of the equator, Christmas pudding is something you either love or hate. We, for one, are huge fans of this succelent dessert packed with dried fruits, and love the little kick of the booze (or big kick, if Nan or Aunt Helen was liberal with the brandy). Of course, coating it with plenty of custard makes for a wicked treat, especially when you start to get peckish at night and are perusing the leftovers. Whether you're yay or nay to this dessert, it doesn't feel like Christmas without it. It's literally in the name!
8. Trifle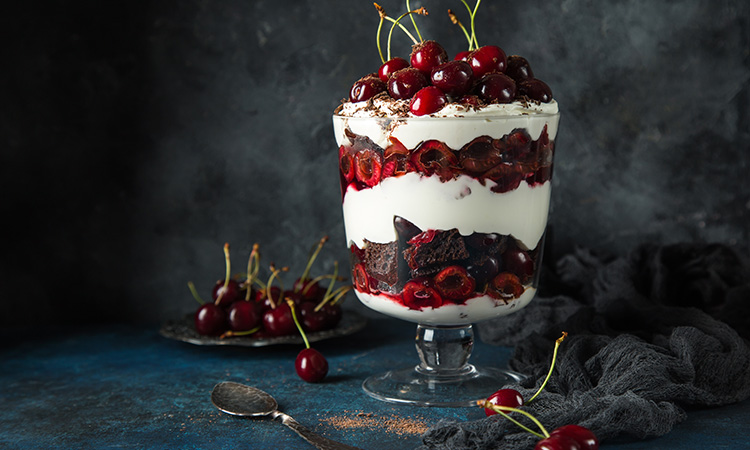 Another boozy dessert we've had to borrow from our colonisers, the layered yumminess of trifle is the perfect way to round off a mega Christmas lunch. A quality Christmas trifle takes time and love to prepare, but it's always worth it. The world is pretty much your oyster when it comes to ingredients, but as long as it has jelly (not to be confused with jam), cream and fresh fruit, you can catch us trying our best to save room during lunch so we can scoff down some of this sweet treat.
7. Fruit, especially cherries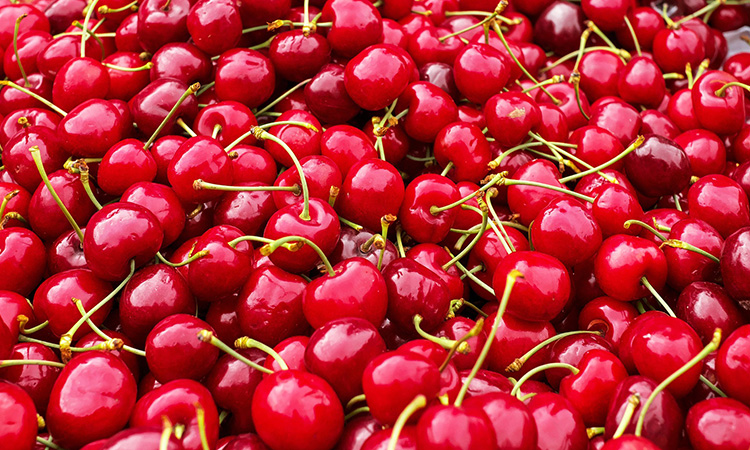 Is there anything better than breaking down a big feed with some of the best fruit the universe has to offer? It's the time of year when Australia's famous mangoes and cherries are right in season, so a Christmas spread is not complete without fresh fruit. An elaborate fruit platter – probably brought by someone in your family who can't cook – is the centrepiece of the Christmas desserts spread. Dare we say... It's the cherry on top.
6. Potato bake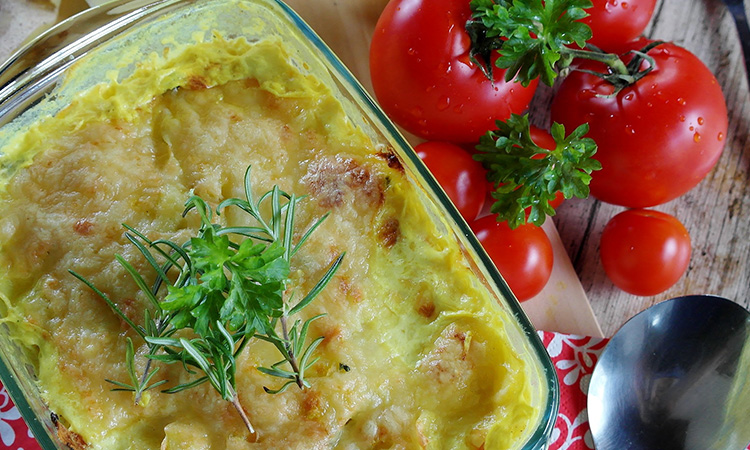 Or maybe you call it "gratin"? Or are you part of the "scalloped potatoes" camp?! There is no one word for this delicious side, with its true name being a hot topic of debate amongst Australians since the beginning of time. Seriously, the arguments get heated. But one thing we can all agree on? It's delicious. Potatoes. Cream. Cheese. Butter. Breadcrumbs (or change it up by crushing some chips/crisps and sprinkling over the top before baking for an epic crunch). It's a great, affordable choice for any Xmas cook up while travelling, and it's chock-a-block full of carby goodness. Go on, treat yourself to a hearty portion – it's Christmas, after all!
5. Alcohol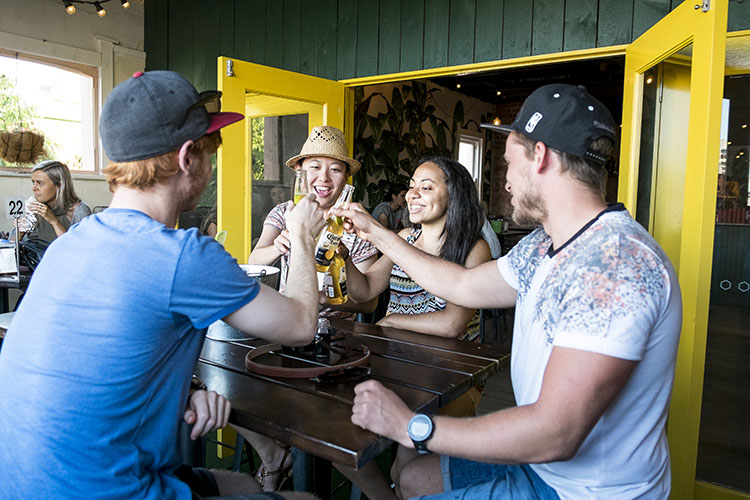 It's no secret that we love a drink in the land Down Under. But there's something about a bevvie or two or three on Christmas Day that feels so right. Christmas is one of the days everyone in the family of drinking age can get around a mimosa, white wine or VB (grandmothers included). It's also a great option when you don't know what to bring but don't want to turn up empty handed. Rock up to Chrissie lunch towing a case or a couple of bottles of bubbly, and people will love you just as much as they love the legend who brought the ham.
4. BBQ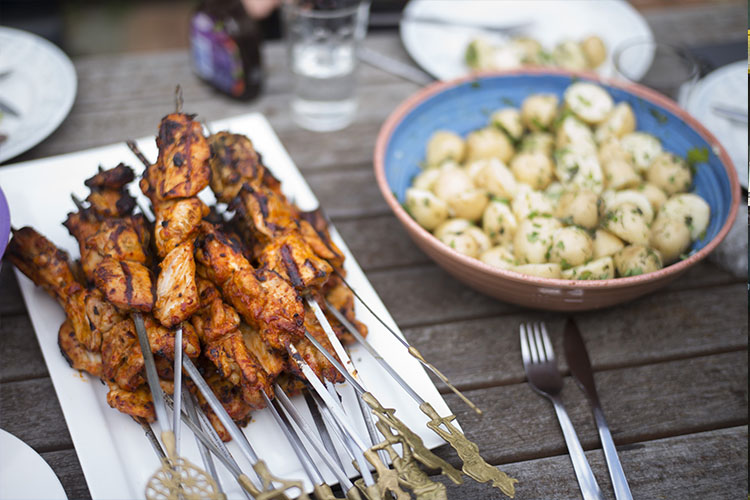 Chicken thighs? Lamb skewers? Mini steaks? Maybe you go full on Aussie and sizzle a few snags? And don't forget your vege friends by offering a vegetarian option of zucchini fritters or cauliflower steak. However you do it, most families are definitely firing up the barbie on December 25th. We're usually all drowning in our sweat at this time of year, so sitting in the fresh air amongst the sounds of a sizzling hotplate and Australian birds chirping away makes for the perfect Christmas setting.
3. Ham and turkey...but cold.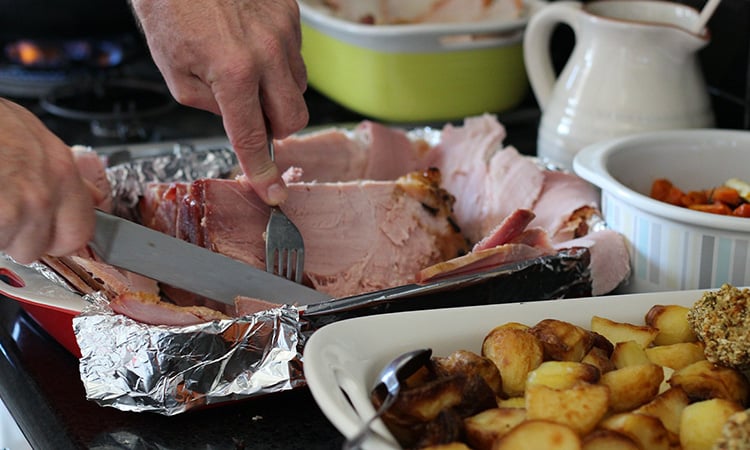 As we said, it is way too hot to be slaving in front of an oven on Christmas Day. In most Australia homes, Christmas ham is prepared a few days in advance and served cold, and the same applies to turkey. Everyone eats their fill, with your Uncle Brian usually fitting in thirds or fourths. However, there's still always plenty left over, so you can be damn sure you'll be eating it in sandwiches for the next month. And you'll be perfectly fine with that, because it's delicious. Honestly, our mouths are watering already.
2. Oysters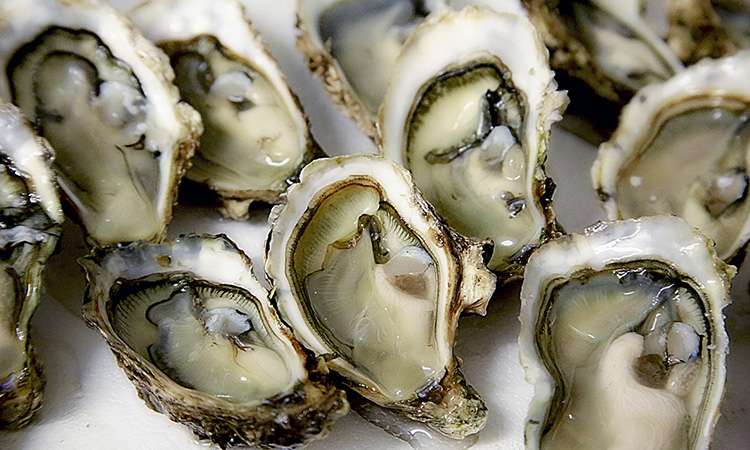 Australian seafood must be tasted to be believed. We love treating ourselves to some luxurious oysters on this special day. Cool and crisp, they make for perfect appetisers in the midst of a sweltering summer. If Christmas Day isn't the time to splurge, when is? Any Aussie oyster lover will no doubt be familiar with the standoff between family members when there's only one delicious mollusc left. Our advice: just do it. We'll be showing no mercy.
1. Prawns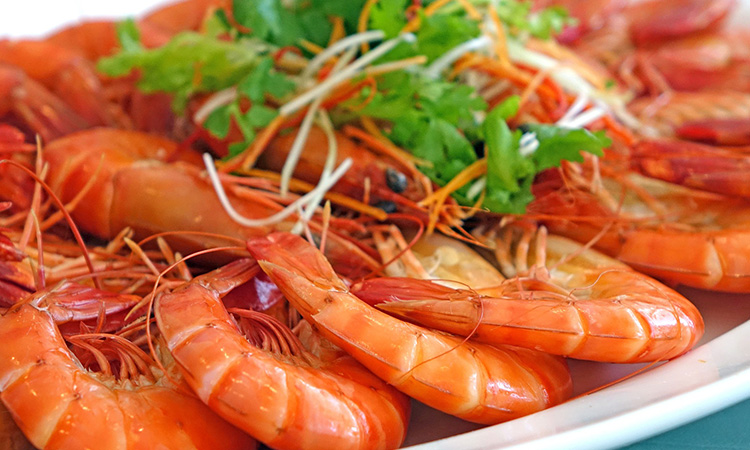 Our top gong was an easy choice. In Australia, prawns literally taste like Christmas. But instead of "throwing a shrimp on the barbie," we opt for the pre-cooked kind you peel yourself (and no, we don't call them shrimp, ever). Cool and tasty to fit the summer, it's the anticipation as you're getting your hands dirty that makes them amazing. Frankly, we'd be shocked to find a meat-eating Australian family without prawns in their Christmas spread. Those in Sydney are particularly lucky to have access to the Sydney Fish Market, the largest working fish market in the Southern Hemisphere. You need to get in early to beat the crowds, but thankfully, we happen to have great places to stay that are as close as you can get!