Go green with your group
Discover why YHA is the most sustainable way to travel when you go away on an overnight excursion with your group.
The philosophy of hostelling has had sustainability at its core ever since it was founded by German schoolteacher Richard Schirrmann more than a century ago. After leading his classes on countryside hikes to escape the smoggy confines of their industrial home town, Schirrmann formed the first youth hostels in rural farms and schools sprinkled across good walking terrain.
YHA came to Australia in 1939, and decades on, our organisation is sensitive to the eco-concerns of today. With an Environmental Policy in place, our continued goal is to make our properties more sustainable.
What we're doing
You can hardly walk down the corridor in one of YHA's properties without bumping into a sustainability initiative such as rainwater tanks, solar panels, low-energy lightbulbs/LEDs, water-saving bathroom devices, key-card activated lighting and air-conditioning, natural ventilation and shade louvres.
YHA also has a ban on bottled water and has installed chilled water bubblers in many of our properties, so your students can bring their own refillable bottle and fill them up at no cost to them or to the environment.
Here's a few more examples: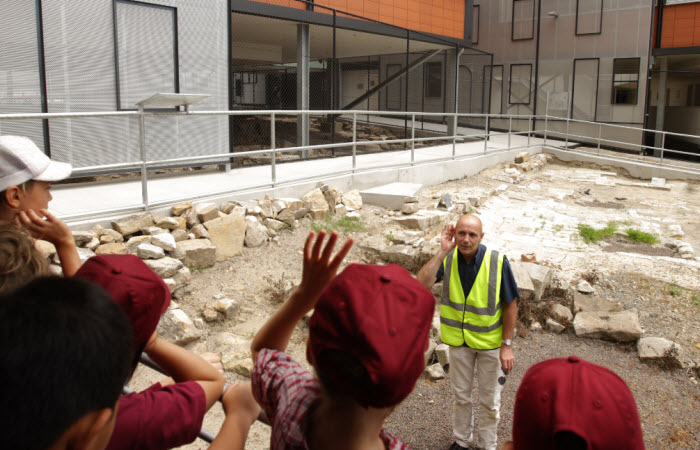 And our sustainability efforts don't end with the environment. YHA Australia is committed to a number of social sustainability initiatives, from charitable endeavours to supporting community programs to particitpating in tree-planting projects.
How you can help
Simply choosing to stay at a YHA property on your next overnight excursion is kinder on the environment than booking your average accommodation. Firstly, our properties contain all the eco-friendly features outlined above and then there's the benefit of sharing facilities – students could stay in separate rooms with separate lights, air-conditioners and bathrooms… or they could bunk in a comfortable multi-share room with YHA and share all those facilities, collectively lightening the load on the water and electricity bills. Plus, when you book directly with YHA, you're putting more money back into a not-for-profit organisation with sustainability woven into its fabric.
Find out more
Learn more about our sustainability efforts.