The 11 things you need to know before tackling an outback road trip
"Eat your vegetables. Take a sweater. I don't think that's a good idea. Hmmm". We don't want to sound like a naggy Marge Simpson, but this is the stuff you need to wrap your head around if you're planning to jump behind the wheel for an epic Aussie road trip.
Full disclosure: this article is being written from behind a desk in an air-conditioned Sydney office, the closest thing to nature being the potted bamboo palm tree drooping in the corner. So instead of listening to our advice, let's hear from some backpackers who've actually been there, done that, and caked themselves in a thin layer of red dust cruising through the outback. These are the 11 lessons you'll learn on the road, as told by the intrepid travellers who are taking part in YHA's #YHASouthOzRoadTrip campaign.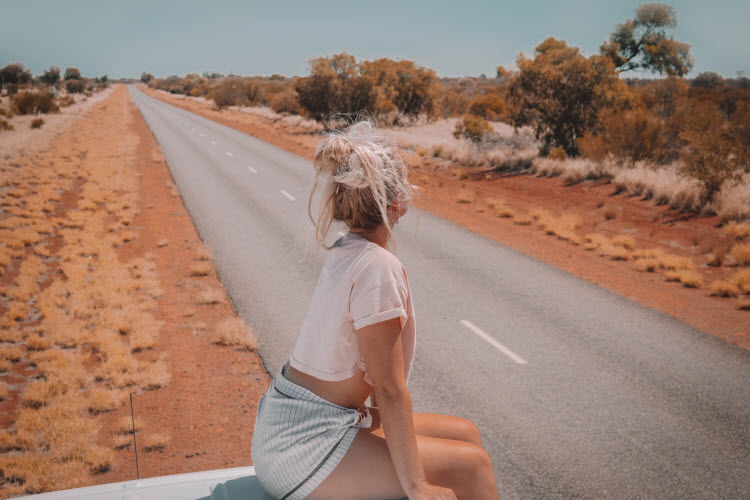 Australia is huge
Like, seriously big. Jumbo sized. Gargantuan. The trip from Adelaide to Uluru is a lazy 1600km, roughly the same distance that separates London and Zagreb. But all that open road is just part of the charm. Just remember to do a little homework.
"When you organise a journey like this, it's always best to do your research, whether that's reading books, using the internet, talking with people about their previous experiences or learning from the locals," says Christine from England, who drove from the Victorian border to the Red Centre.
"In Australia, no detour is a minor detour. You will learn – just as we did – that you may not get to see everything, whether it's your budget or your time frame. So do research. You can always pick up more information and make your final decisions along the way, especially at a YHA." Seamless plug, Christine. Cheers.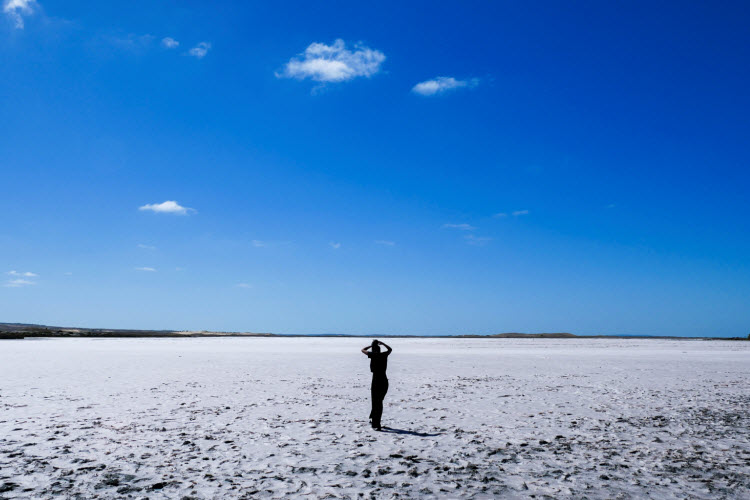 So pack enough supplies
Believe it or not, outback roads don't exactly resemble the Las Vegas Strip, with convenience stores and petrol stations lining every inch of bitumen. You'll often go hours without passing anywhere to pick up food, water or fuel – and when you do, these remote retailers charge like a wounded bull – so stock up in bigger towns and cities when you can.
"From personal experience, I would recommend carrying about 20 litres of water and enough canned food to help you survive in the event of an emergency," say Spanish amigos Carlos and Diego.
Aussie bloggers Harry and Jordan add: "There's nothing cool about running your vehicle on empty. Fill 'er up at every single petrol stop possible. We don't want to see your story on 60 Minutes, so pack a jerry."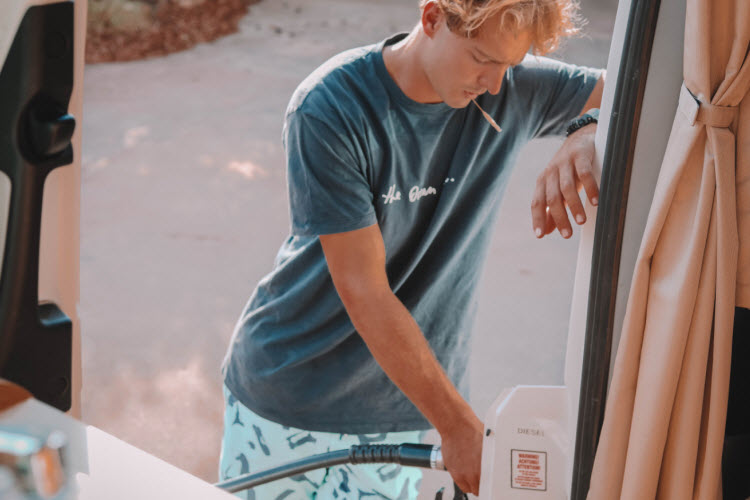 And use the right vehicle
These vast distances demand a serious vehicle – navigating rugged South Australian terrain isn't exactly a job for some beat-up old hatchback you found for $500 in the classifieds. Our Spanish lads had the right idea…
"In our case, a four-wheel drive was paramount. We wanted to be able to drive in all possible road conditions and have enough interior space." Muy bien, muchachos.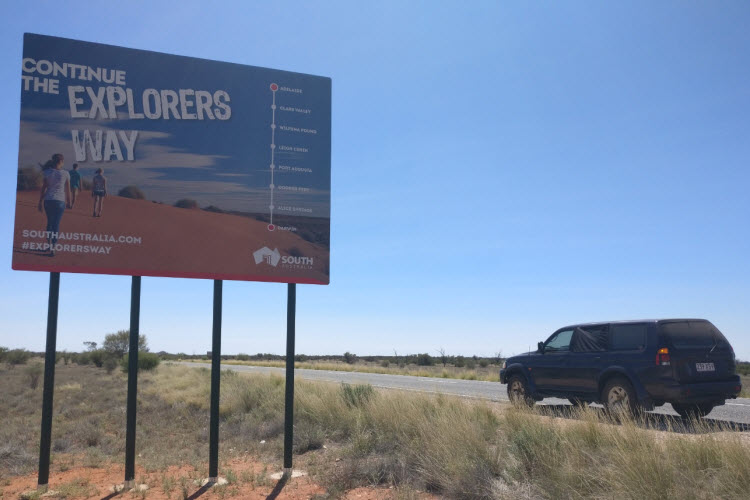 And have plenty of rest!
'Stop, revive, survive'. Every Australian knows that expression, and international travellers road-tripping Down Under need to learn it, too. Have a good night's sleep and stop every two hours to make sure your eyes are fresh.
"Always take turns and rests while driving, some of the roads are very long and unchanging," say Scottish couple Sean and Rhianne. "Very serious accidents happen when you're not paying attention or are drowsy. There are occasional 'driver reviver' stops where free coffee is provided."
Not only are these stops important, they're also interesting. Pencil in pit stops at wonderfully weird places like the subterranean opal-mining community of Coober Pedy, the former rocket launch site of Woomera, and the flaming pink Oodnadatta Roadhouse.
"Stop at every town along the way," Jordan suggests. "Big or small, normal or quirky. Each town has something to offer, whether it the people, the landmarks, or the vibe, or even to stretch the legs when walking to get hot chips for breakfast. I am not ashamed."
The best place to rest up? A YHA hostel, of course - with great rates available all year round!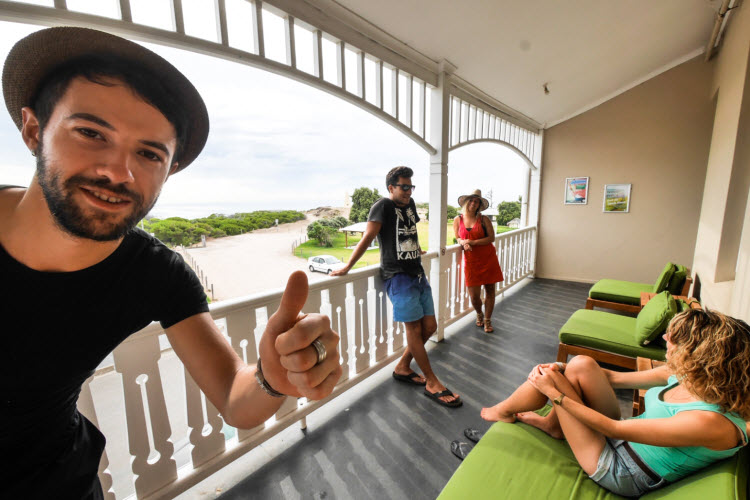 Bring the right clothes
To borrow a line from Katy Perry, the outback is hot then it's cold. Temperatures soar well above 40°C (roughly 100°F) on hot summer days but dip below freezing after dark in the middle of the year, so pack for all conditions.
"Pack jumpers and bikinis/boardies – I know, both ends of the spectrum, but so is the temperature," Jordan explains. "You'll be greeted with a wonderful amount of underarm sweat, so don't pack anything grey, but with the sweat comes a good amount of rock holes of which you will be eager for. So pack the swimming trunks, there's more water out there than Wikipedia tells you. A jumper will come in handy too to swat the flies and wear at night. The temperature drops quicker than Ed Sheeran's new singles."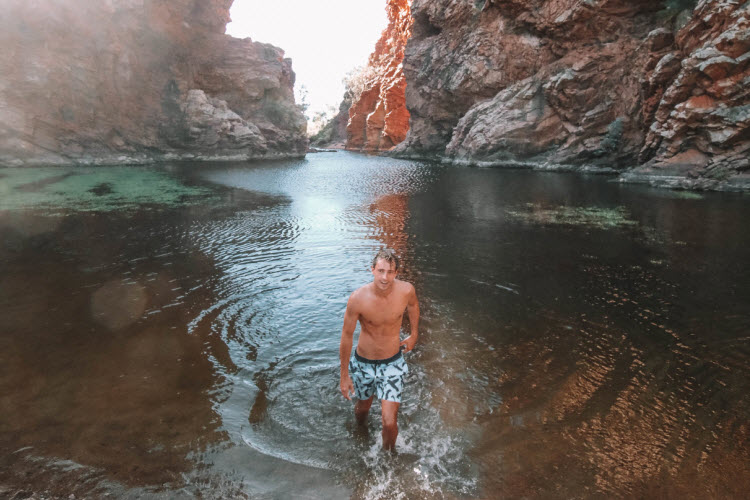 Charge your phone
It's not always easy to find a power socket in the bush – sadly, Mother Nature hasn't sorted us out with plugs in the bottom of gum trees or granite boulders – so take every opportunity you can to charge your devices. Or, better yet, follow Diego and Carlos' advice…
"We recommend that you carry a USB charger that you can plug into your car's cigarette lighter, as well as a powerboard." How do you say 'clever cookies' in Español?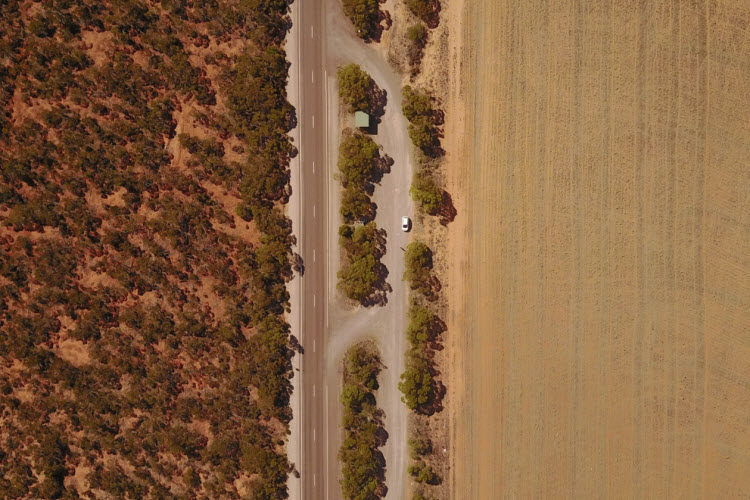 And download the right apps
You won't find much 4G coverage when you're ploughing through the red dust of Central Australia, so a navigation app with offline maps is an absolute must. Our road-trippers recommended HERE WeGo, MAPS.ME and Fuel Map Australia as some good options.
"And believe me," the Spanish boys reiterate, "You won't have internet for most of your journey."
Telstra provides the best reception in the bush but signal is still patchy – if you're venturing into very remote areas, consider renting a satellite phone in case of an emergency.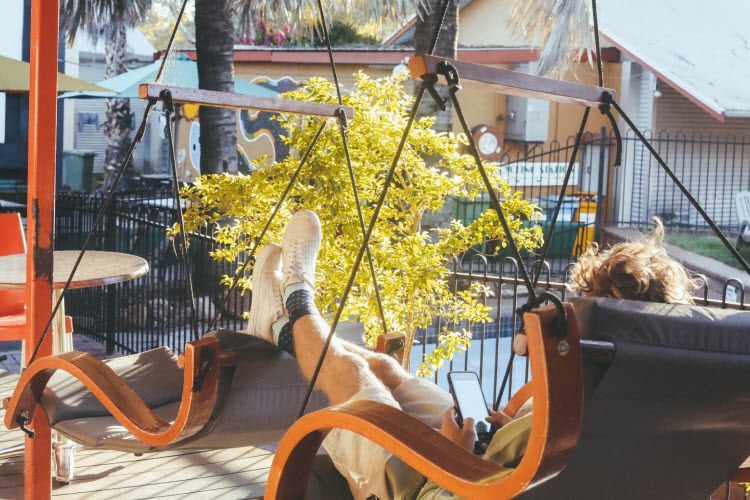 Especially Spotify!
Don't just fill up your phone with serious stuff – every good road trip needs some banging tunes to help pass the time, as well as a skilled front-seat DJ.
"Pack a friend," Jordan says. "And by friend, I mean someone who laughs at your jokes, makes a good sandwich, and doesn't tend to get too much BO. Make sure that friend likes the same music as you – you need a back-up singer. They also need to know your iPhone passcode, because you are gonna be posing in front of some epic scenes, I kid you not."
Hey, YHA has even put together your ultimate road trip playlist. Just click here or search On The Road by YHA Australia. You can thank us later.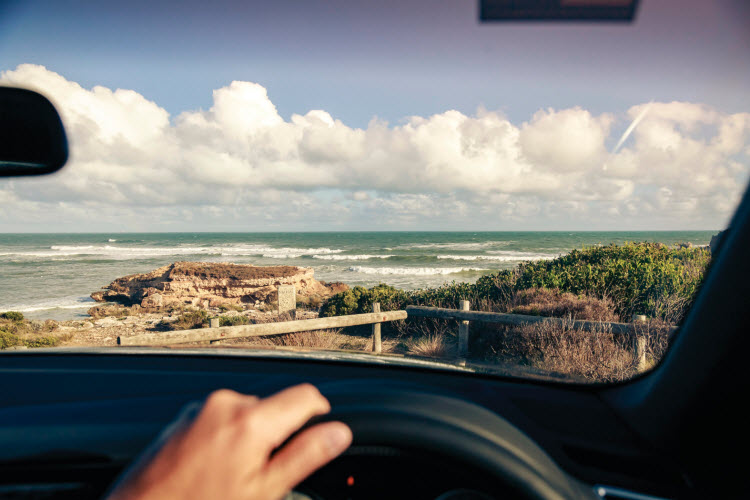 Keep your camera poised
Every self-respecting millennial knows that an experience doesn't really exist until it's gratified with likes on social media, so you really need to have your camera at the ready. AT. ALL. TIMES.
"Most of the wildlife you'll come across will appear out of nowhere, and if you don't get a photo, did it really happen?!" Rhianne muses. "We spotted an alpaca in a field near Port Lincoln, drove past three emus crossing the road in Coffin Bay, spotted a wild koala and kangaroos near Port Fairy and so on."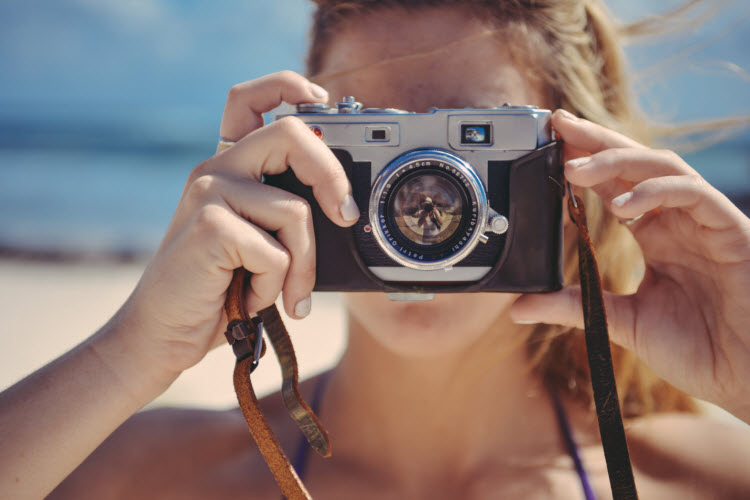 And take care at dawn and dusk
Most international visitors dream of seeing a kangaroo… but not while they're hurtling down a country road at 120km/h. Roos – as well as other Aussie animals like emus and echidnas – often graze on the edge of the road and are particularly active early in the morning and late in the afternoon, so be particularly alert if you're driving at dawn or dusk.
"Always be aware of the wildlife near the roads!" Sean and Rhianne insist. "You will pass a lot of road kill and if you're the unlucky one, it could be very dangerous.
"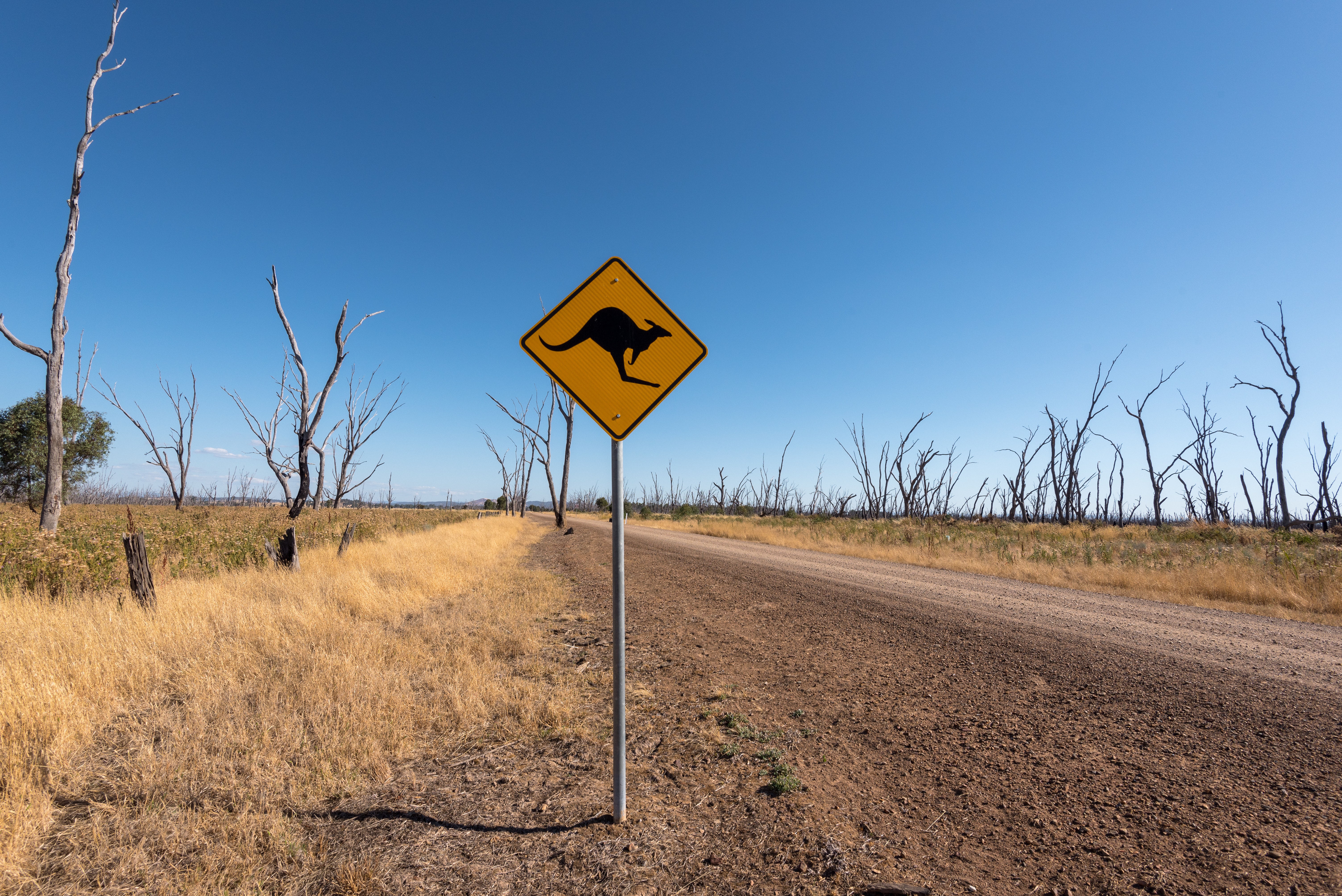 Just do it!
Sorry for the lecture – it's those naggy Marge Simpson instincts kicking in, ya know? Don't let our over-protective tips scare you off exploring one of the most unique landscapes on the face of the Earth.
"Last tip, just flaming do it, and that's coming from a couple who couldn't justify travelling somewhere away from the ocean," say Harry and Jordan, South Oz locals who are more accustomed to playing beach bums rather than desert dwellers.
"It's one of the most underrated trips to do. We were in awe, and are busting to get back for trip no. two (YHA???)." We'll be in touch.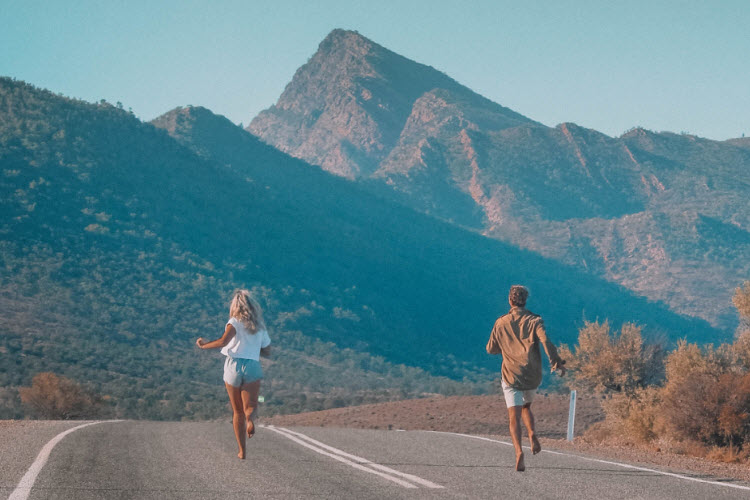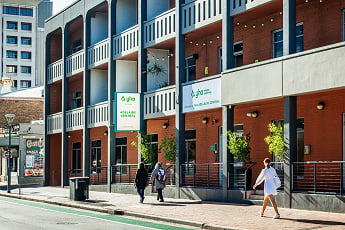 YHA Adelaide Central
Located in the heart of Adelaide, the chilled-out YHA Adelaide Central boasts spacious communal spaces & easy access to all the hotspots & events of South Australia's capital.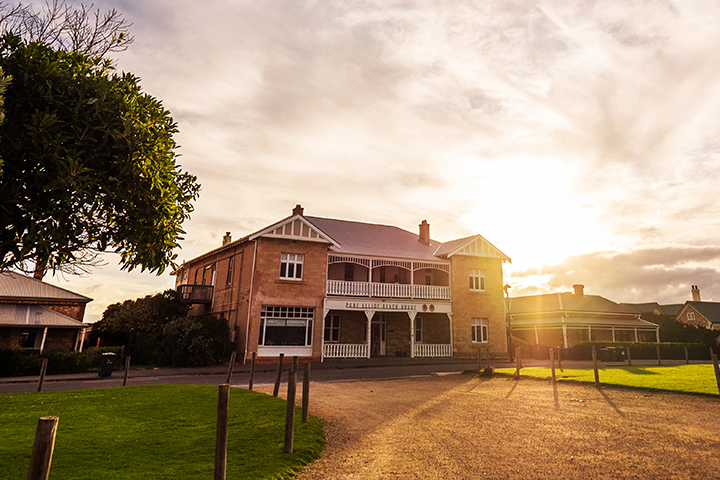 YHA Port Elliot
Located in a breezy, historic building and overlooking the calm waters of Horseshoe Bay on the Fleurieu Peninsula, YHA Port Elliot offers beautiful beach adjacent accommodation.