Study Down Under
Study In Australia
If you are a student struggling to stomach the cost of earning a university degree in the UK, there is a alternative to taking on debt of up to £9,000 per year. In fact, students in Australia pay a fraction of that fee and live in what Economist ranks amongst the most 'liveable' cities in the world. As well as studying at world class universities with all the usual student necessities like university bars, and events, students will enjoy the Australian lifestyle with balmy weather, beautiful beaches and unique wildlife thrown in.

Australia offers degree courses based on the UK curriculum in universities, some of which are considered among the best in the world and is becoming a viable alternative as rules on student visas are were relaxed in 2012. With tuition fees trebled in October 2012, students are finding it difficult not only to secure a place in their chosen course in the UK, but also to fund their education. Graduates of 2013 are left shouldering a vast amount of debt. By contrast, students in Australia pay a fraction of UK costs and in many areas the cost of living is cheaper too.

Australia has always featured among the most popular 'gap year' destinations for UK students. For many, donning a backpack and travelling around Oz before settling down to study at a UK university is a rite of passage. But for the many students, who have abandoned plans for a gap year overseas because of financial reasons, an education in Australia could be a solution that demonstrates initiative to potential employers and provides an adventure of a lifetime.

Applicants can easily apply to Australian universities without having to sit further examinations: A-Level qualifications are sufficient. They will need a visa to study in Australia, and this can now be obtained hassle free and inexpensively. A student visa currently costs £315 and will last for the duration of a university course, as well as allowing the student to work for up to 20 hours per week. So for those who like the idea of studying in summer sun all year round, with a ready supply of bars and cafés to allow them to earn extra money, this can easily become reality. Should you choose to return to the UK during term holidays, your visa will allow you to do so, unlesssurfing the waves at Christmas holds more appeal.

All that remains for you to plan is to choose a university to apply for. Even though there is plenty of helpful information accessible via the internet, nothing beats a visit to the campus itself, and this may not be as expensive as you might think. There are plenty of youth hostels to choose from. The Youth Hostel Association (YHA) which provides inexpensive, comfortable accommodation throughout Australia are an ideal home-away-from-home, within easy reach of some of its best universities throughout the country. Staying in the towns and cities where they are located will also give you an invaluable glimpse of what life might be like should you study there.

The most popular university choices in Australia for UK students are in Sydney, Brisbane, Melbourne and Adelaide. YHA Australia has several youth hostels in each of these cities, providing an affordable and comfortable place to stay for visiting family members and potential students who are still in the process of deciding which university suits them best.

Sydney (New South Wales)

The University of New South Wales is one of Australia's largest and leading universities and is particularly popular with students wishing to study computer science and technology. UNSW was ranked among the top 50 universities in the world by The Times newspaper and is in a central location - perfect for those who love vibrant city life with plenty of activities. For more information about the university and its courses, visit unsw.edu.au

There are several YHA youth hostels surrounding the university - ideal when attending open days or for putting up visiting friends or relatives. Sydney Harbour YHA is the only budget accommodation available in the well-known Rocks district. Opened in 2009 the stunning hostel offers modern facilities and fantastic views, with twin, double or single rooms, all complete with en-suites and a perfect location. Sydney Central YHA is another find, the heritage listed building in the centre of town boasts a heated pool and sauna on the rooftop with city views . The five star hostel also offers guests a cinema, games room, spacious lounge and dining areas and its own bar. Situated directly opposite the central station, it is easy to find for those who are new to travelling.
Brisbane (Queensland)
The University of Queensland is ideal for those who prefer to study in a laid back environment, surrounded by stunning beaches and amazing weather. Not only does Queensland offer more days in the sun than anywhere else in the world, but it is also home to a world-class university which has been ranked in the top 1 per cent in the world. It is the main choice for law, business and economic students, and offers a wide range of other courses and outstanding opportunities. Potential students wishing to explore this world-renowned seat of learning can stay at Brisbane City YHA, which offers its guests modern facilities, a variety of room choices, and even a roof-top pool.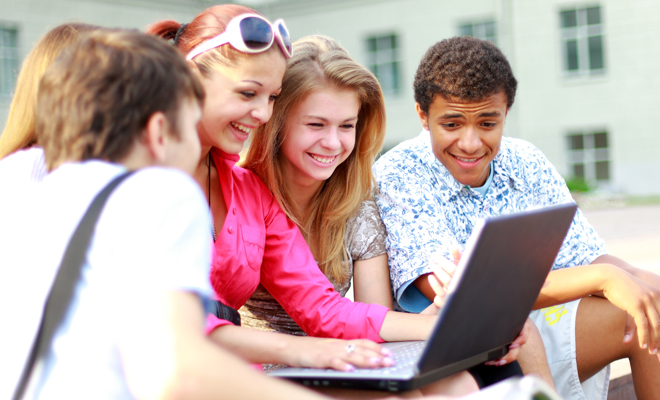 Melbourne (Victoria)

Melbourne is the second most populated city in Australia, and a regular winner of The Economists award for 'Most Liveable City in the World'. It also holds the title of Australia's sporting capital, so there are several notable reasons why international students often choose to study here. The University of Melbourne is considered a world leader across the social sciences and runs a huge range of courses. Melbourne Central YHA offers guests the chance to stay in the heart of the action with all the city's major attractions within walking distance. Prospective students wanting to explore the city won't be disappointed. Melbourne has over 1,000 pubs, bars and nightclubs, so students are spoilt for choice when socialising and making new friends. In addition, the youth hostel has its very own bar and internet café. As well as offering double, twin and multi-share rooms, each room has its own en suite and Wi-Fi access.

Adelaide (South Australia)

Adelaide is Australia's fastest-growing destination for international students and, as a result, has developed a strong multi-cultural atmosphere. Students are spoilt for choice at the number and variety of universities in the city . There are three Australian universities as well as Carnegie Mellon's Heinz Campus and University College London's School of Energy and Resources. Another draw for students is that it is considered to be the most affordable city in Australia. Adelaide Central YHA is not only in close proximity to most of the universities, it is also a stone's throw from markets, nightlife and public transport. Many of the rooms available have en-suite facilities and all have access to the TV lounge.

It would be against the Australian ethos to make a visit all work and no play. During your university holidays you will be able to travel and explore all that the country has to offer. YHA has 100 affordable, fun and unique hostels in all the best destinations throughout Australia, ensuring you can travel on a budget without missing a thing. Those who love to surf, or would love to learn, will be in their element when visiting Byron Bay YHA as the hostel is situated 400 metres away from the main beach, and is on the edge of the town's lively shopping district. For travellers interested in exploring Australia's beautiful nature, Eco Beach YHA in Apollo Bay offers scenic cycle tours and organised walks.
There are a huge variety of destinations available to explore while visiting a university, or even while studying. Be sure to take a look at yha.com.au before planning your visit. The networks affordable and fantastic accommodation will 'wow' you, while ensuring that you can spend more of your time and money exploring the country, rather than being constrained by a budget. Prospective students wishing to find out more about studying in Australia should visit studyinaustralia.gov.au which provides plenty of in depth information and helpful FAQs.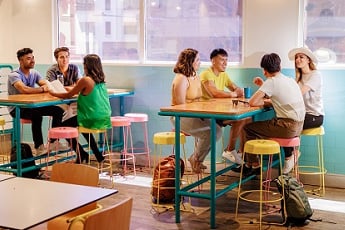 YHA Sydney Central
Located in a heritage-listed building in the heart of Sydney, this bustling international hub is next all major train & tram lines for easy access to the city's top attractions.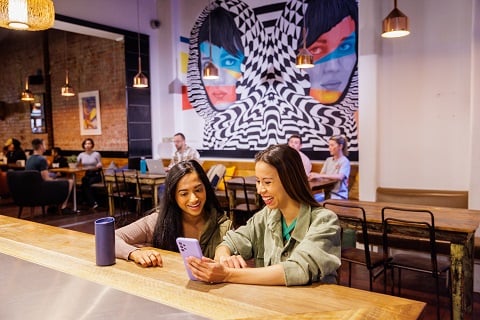 YHA Melbourne Central
Tucked between the downtown Melbourne highrises and with trams on its doorstep, this heritage-listed YHA is the perfect platform for exploring Australia's trendiest city.