Ten insanely eerie places to visit in Australia
From Indigenous curses and mysterious mountains to crumbling ghost towns and actual ghosts, if you're not afraid of things that go bump in the night, plan a trip to these 10 destinations.
Old Melbourne Gaol
Although iconic outlaw Ned Kelly was hanged here in 1880, no helmet-clad ghosts roam the halls of the Old Melbourne Gaol – but there are plenty of other spirits haunting this 19th Century prison, where 133 people were executed by hanging before it closed in 1924. Jump on a ghost or hangman's tour at night for the full experience, including all the gruesome details.
NEAREST YHA: Melbourne Central YHA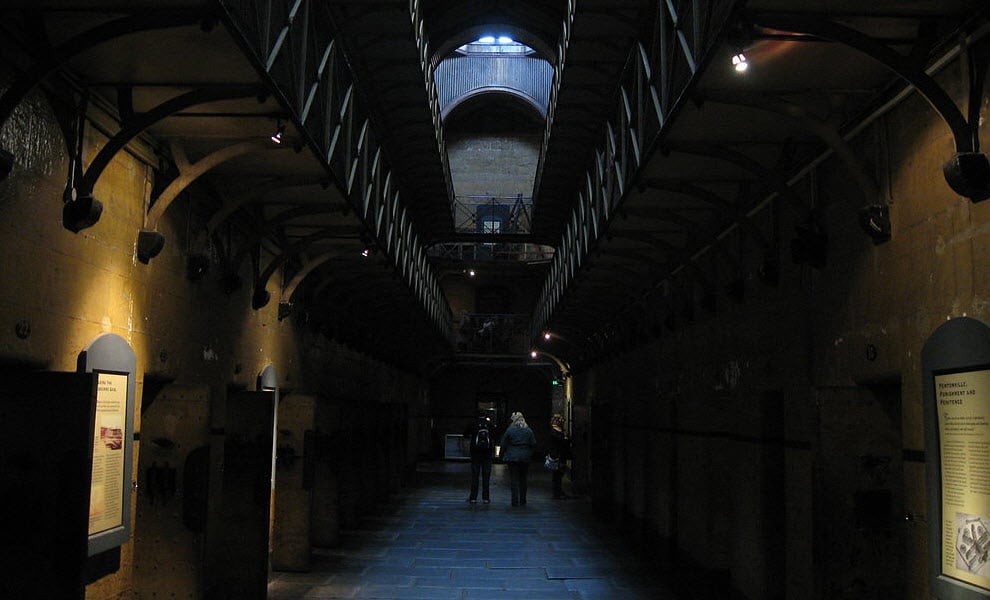 The Devil's Pool, Queensland
Seventeen people have died at this natural rock pool near Cairns since 1959, which according to local Indigenous legend, is the fault of a runaway bride named Oolana, who drowned herself there when she was separated from her lover. Oolana is now said to haunt the pool by seducing young men to join her in the watery grave. In the words of one eerie epitaph at the now-fenced-off pool, "He came for a visit… and stayed forever."
NEAREST YHA: Cairns Central YHA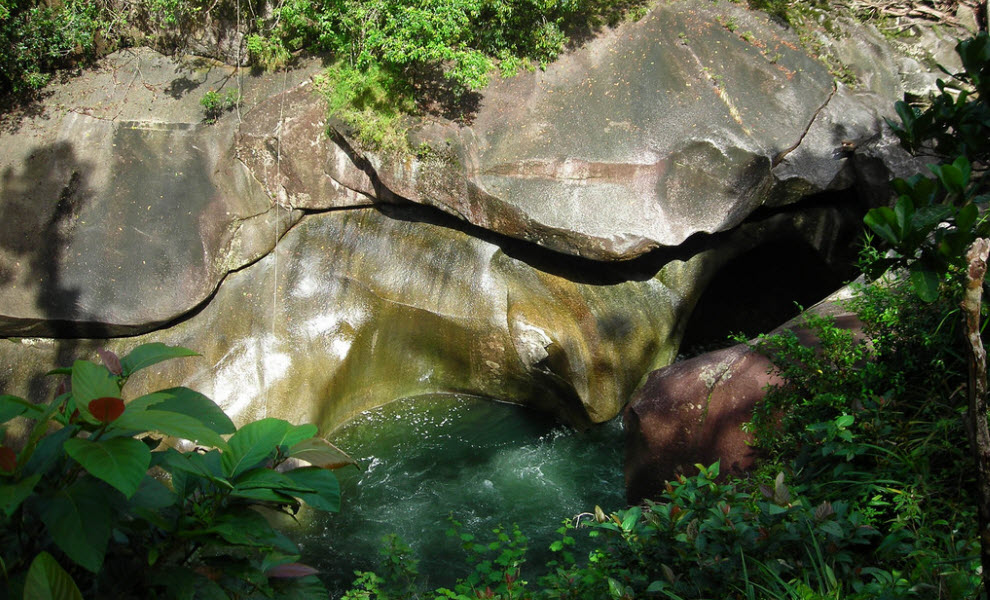 The ghost towns of western Tasmania
Introducing a ghost town that's home to actual ghosts. Two thousand people lived in Gormanston before the community was decimated by one of the deadliest mine disasters in Australian history: the North Mount Lyell fire, which killed 42 miners in 1912. There's another ghost town – Linda – 2km up the road, where the ruins of the Old Royal Hotel scar the lush green landscape.
NEAREST YHA: Hobart Central YHA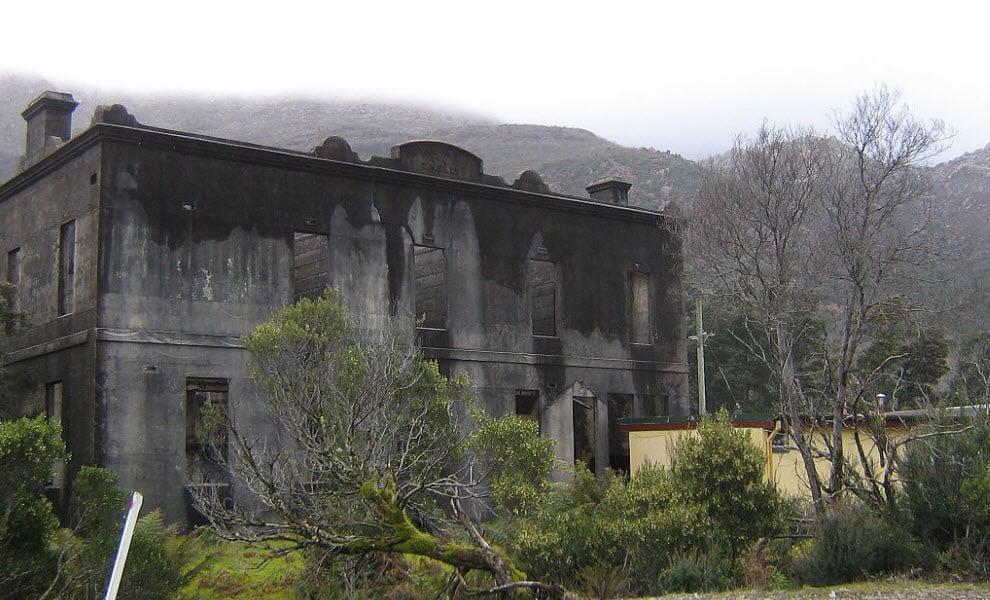 Fort Denison, Sydney
The British first used this small island in Sydney Harbour as a convict prison, earning the nickname 'Pinchgut' for the effect its hellish conditions and stingy food rations had on the tortured prisoners. But Fort Denison's grimy history doesn't end there: it was later turned into a military fortress and was at the centre of a naval skirmish in World War II, which killed 21 Australian and British personnel and sunk three midget Japanese submarines (including one wreck that was only discovered in 2006).
NEAREST YHA: Sydney Harbour YHA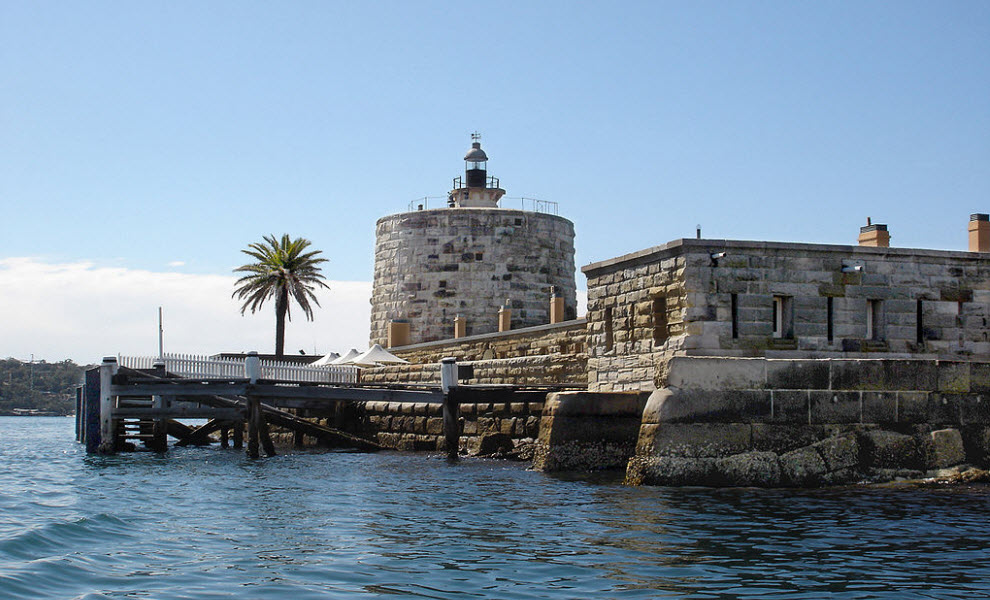 Fremantle Arts Centre
Any building that was once known as the 'Asylum for the Criminally Insane' is bound to have a few unhinged poltergeists rattling around and this convict-built gothic landmark is no disappointment. The Fremantle Arts Centre is now a thriving community hub but visitors have reported plenty of supernatural goings on, including a little girl pleading to escape from one of the old cells, an old lady who stalks ghost tours, and even an amorous 'kissing ghost' who'll plant one on your cheek.
NEAREST YHA: Fremantle Prison YHA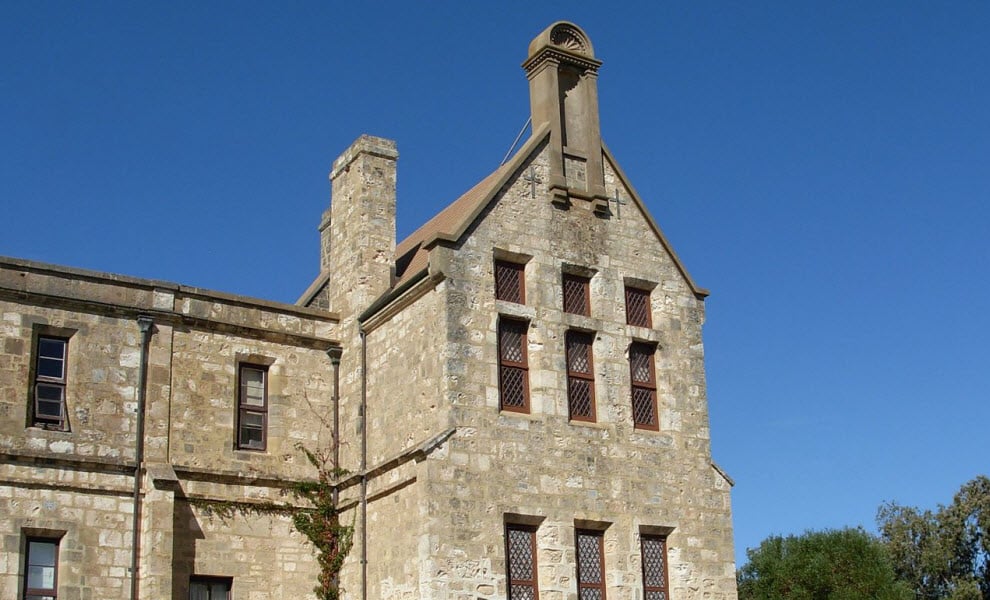 South Fremantle Power Station
This brutalist masterpiece has been abandoned since 1985, like a little slice of Soviet Union that's been carved out of Kiev and plonked on the WA coast. Three decades of decay and graffiti have transformed the monolithic 1950s power station into a post-apocalyptic maze of smashed glass, rusted spray-paint cans, and trespassing Instagrammers trying to snap an edgy Berlin-esque pic for their page.
NEAREST YHA: Fremantle Prison YHA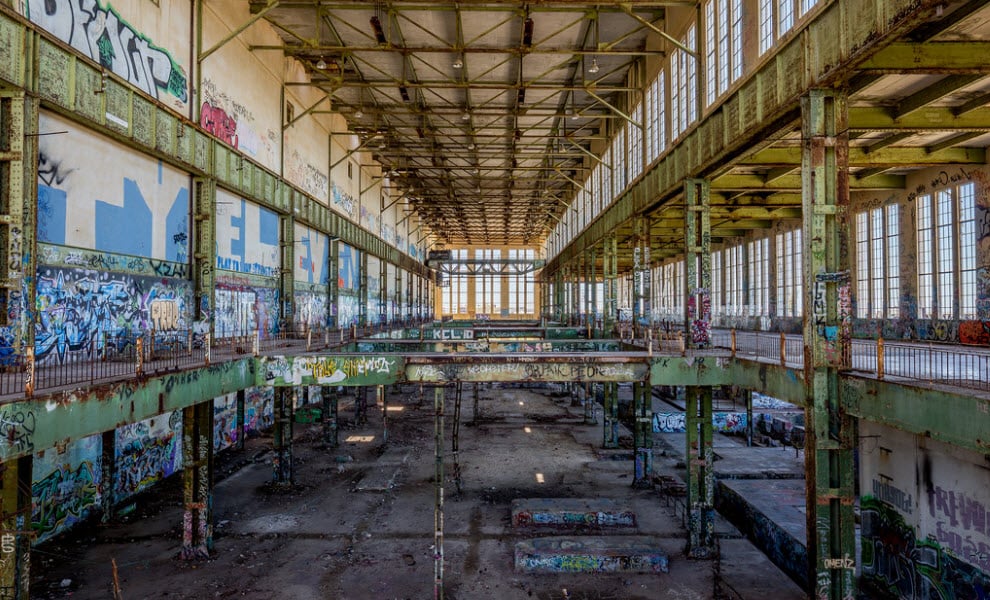 National Film and Sound Archive, Canberra
Australia's audio-visual archive doesn't just preserve 2.3 million artefacts of film, radio and television – it also curates a seriously good collection of ghosts. The building housed the gory Institute of Anatomy between 1931 and 1984 – including a huge exhibition hall brimming with human skeletons – so it's little wonder that sightings of spirits in the foyer, poltergeists pelting Petri dishes and ghostly children in the old cinema have been recorded.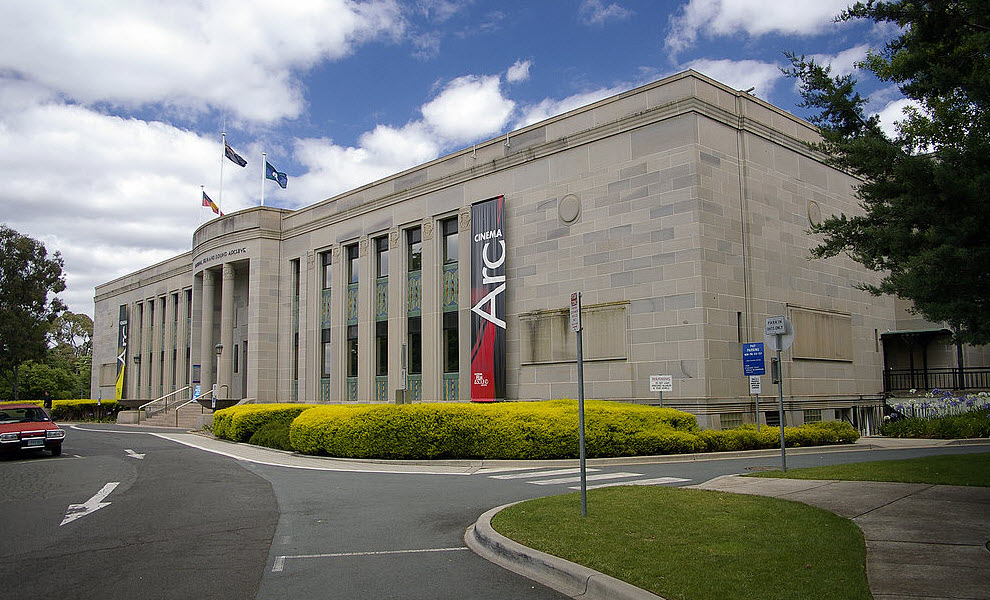 Black Mountain, Queensland
A massive mound of black granite boulders emerging from the green Far North Queensland soil seems unusual enough… and that's before you hear the mythology around it. The local Kuku Nyungkal people – who call the mountain Kalkajaka historically avoided the site fearing supernatural events, and European settlers in the 19th Century added some local legend of their own, with tales of people, horses and entire herds of cattle disappearing into the maze of gaps between the rocks.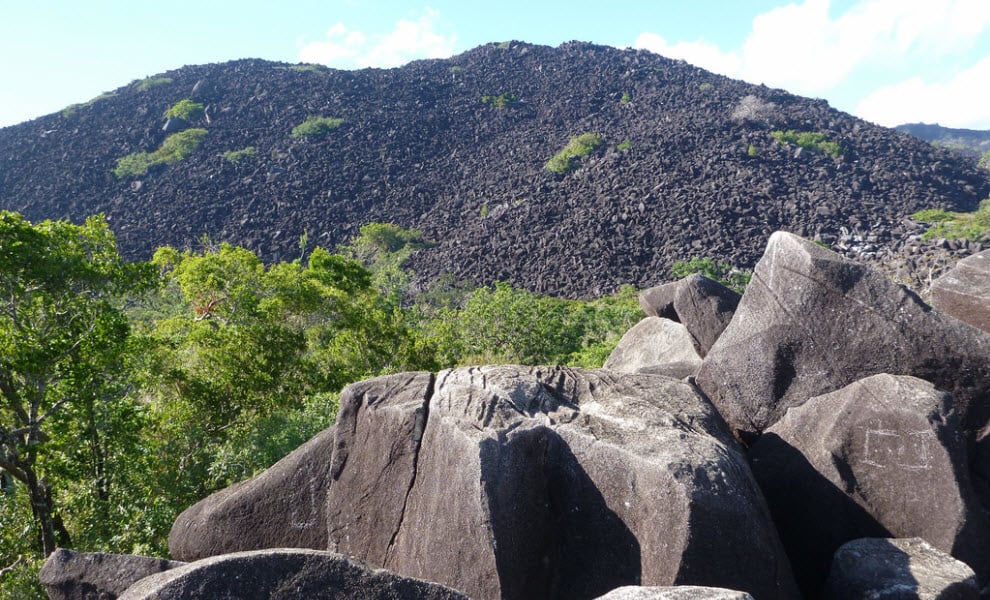 Gladesville Mental Hospital, Sydney
Once known as Tarban Creek Lunatic Asylum, the now long-abandoned Gladesville Mental Hospital is a husk of crumbling masonry, overgrown vines and unsettling memories. In its heyday, conditions were truly dire for its patients, with cruel electric shock 'treatments' and beatings regularly dished out by staff. Over 1200 patients, whose families were too ashamed to collect their remains, still lie buried beneath the asylum, making it a truly spine-chilling place to visit today.
NEAREST YHA: Sydney Central YHA

Image credit: Frederick Manning via Flickr
Uluru
Okay, this one's a joke. Kind of. While the Rock holds enormous spiritual significance for the traditional Indigenous landowners, Uluru isn't under any sort of curse… but that doesn't stop international visitors from worrying that it is. The local Anangu people are frequently overwhelmed with heavy packages filled with rocks that tourists have pocketed, then tried to apologetically return when they've noticed their sacred souvenir has hexed them with bad luck when they leave the Red Centre.
NEAREST YHA: Alice Springs YHA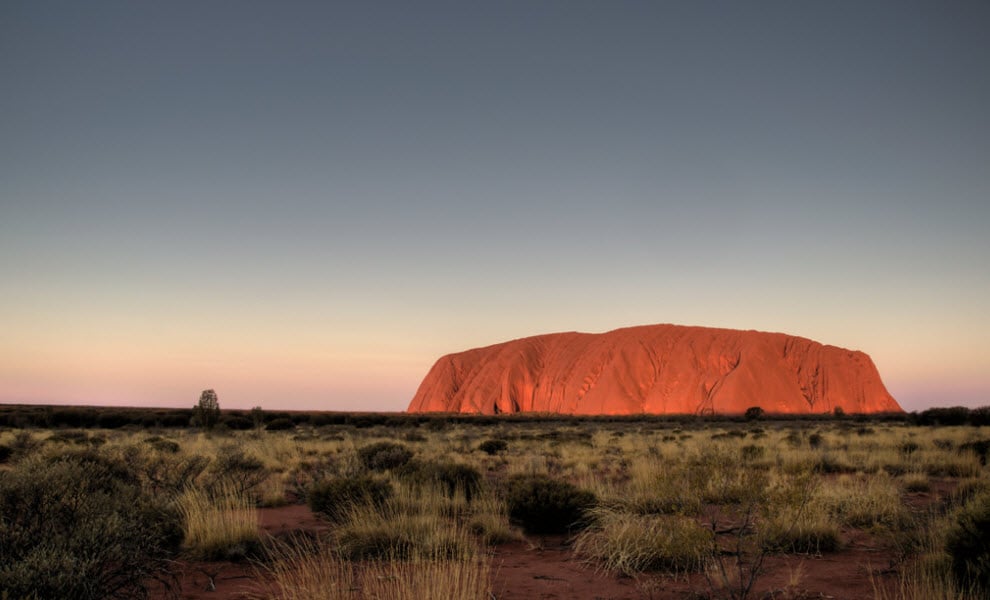 Where to stay?
YHA Australia has an awesome network of completely ghost-free properties all around Australia – including close to all these spooky destinations. Click here to book your stay.