The best places for digital nomads in Australia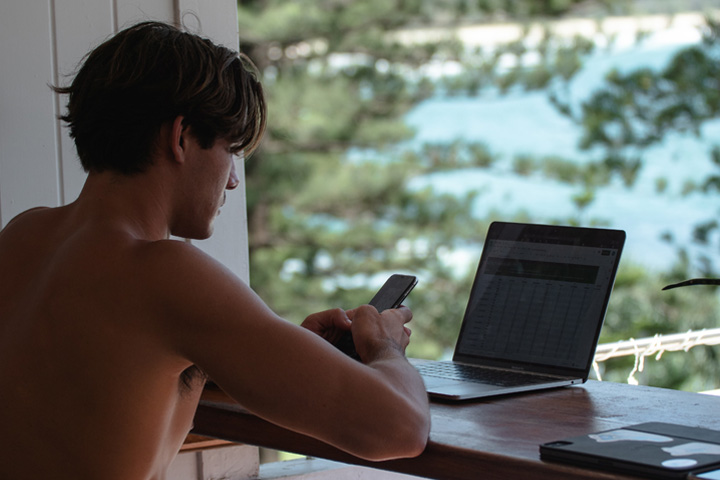 What is a digital nomad?
Imagine popping open your laptop to check emails from a hammock overlooking the beach, or dialling into a video conference from a cosy historical building in Katoomba.

Digital nomads are people who do their job remotely from wherever they want, often while travelling and gaining new experiences. With the huge shift towards working from home during the pandemic, more and more Australians have been deciding to do their 'work from home' away from their desk or dining room table, and somewhere much more stimulating, inspiring or fun.

Despite the challenges it can pose, a digital nomad lifestyle can have a ton of benefits, including fuelling creativity and productivity, allowing you to achieve your travel goals and introducing you to new people from different walks of life. If all that sounds appealing, then read on...
What do you need to become a digital nomad?
Though not all digital nomads do office work (the definition can include travelling artists, motivational speakers etc) – the unifying factor in this marriage of work and travel is that they usually need access to the good ol' World Wide Web – and speedy access at that!

If your job is already mostly 'location independent', then, great! You already have the recipe for a digital nomad lifestyle. But for those who aren't so fortunate and need to consider a job or career change, there are a number of job websites that list only remote work (Remote.co, Weworkremote, etc) or freelance opportunities (Upwork, Fiverr) for you to mull over.

Y-Jobs is another useful resource YHA has put together for travellers to find work within tourism and hospitality – and it's not just limited to remote work either, meaning you could find a side gig as a surf instructor for in between Zoom calls.

If you love travel (who doesn't), and have career and skillset suited to a remote lifestyle, a 'digital nomadship' might be for you. If you give it a go, remember many YHAs are set up to specifically to cater to you!
Where are the best places in Australia to be a digital nomad?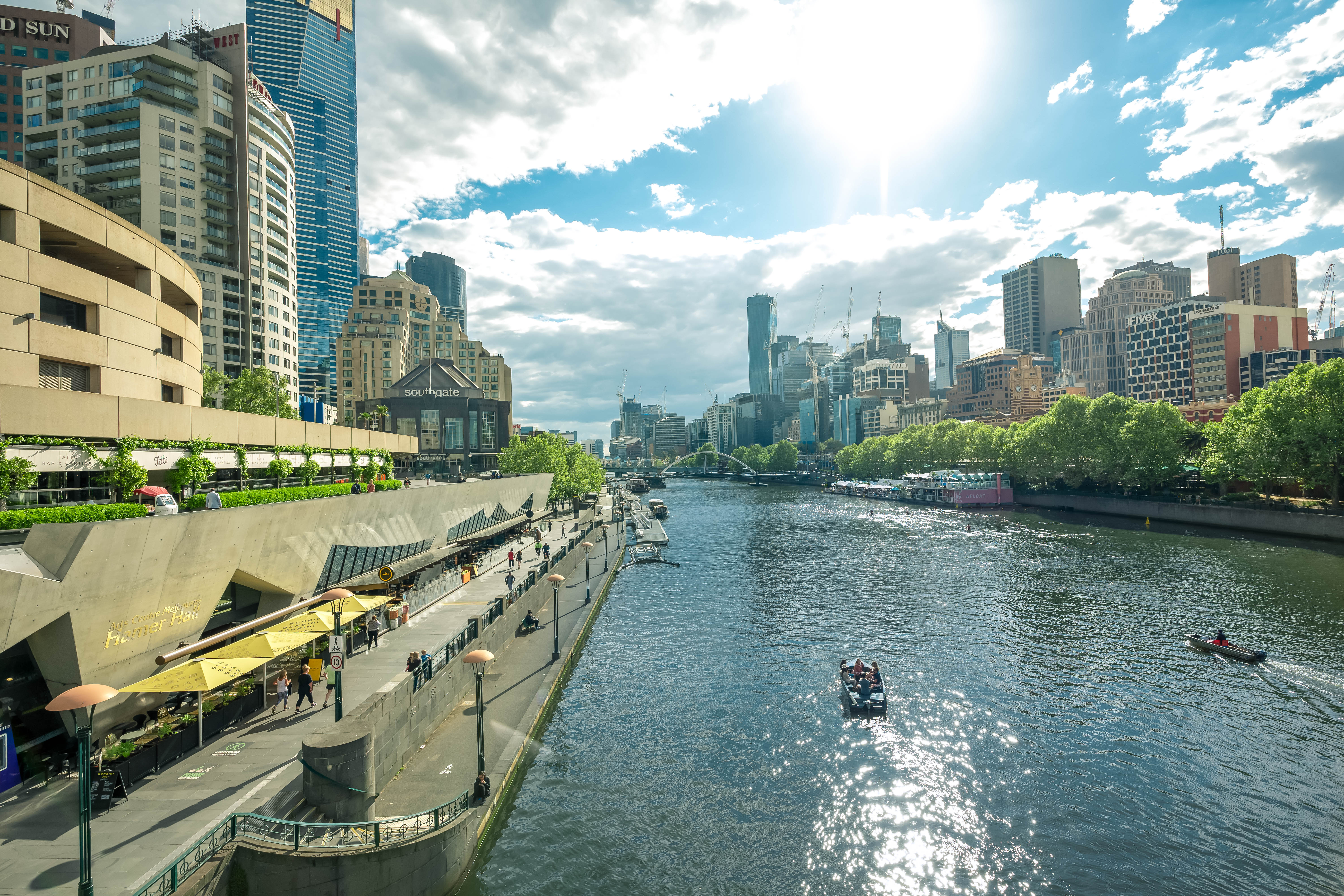 Sydney, Melbourne and Brisbane
For many digital nomads, Australia's three largest cities offer everything they need. Fast, reliable internet, cafes with power outlets and internet, dedicated coworking spaces, heaps to see and do and access to transportation (including airports) to see other parts of the country. But the big smoke is expensive (especially the first two), and often represents the hustle and bustle of life that a digital nomad is looking to escape, so…. What else you got?
Byron Bay
Apart from two awesome YHAs (with great WiFi), Byron Bay's beautiful surroundings, embarrassment of great food, laid-back pace of life and existing community of people working remotely make it a tier-1 option for a 'digital nomadship'. Do your accounting by the beach and explore the lush hinterland on the weekends. For those looking to really get away from the trappings of the high-rise, nine-to-five corporate lifestyle, Byron is a great choice.
Blue Mountains
The Blue Mountains, situated a little west of Sydney, are one of the most tranquil spots of natural beauty in the country. With gorgeously restful surroundings, friendly locals and a ton of quirky places to explore, it's super appealing to stay when you don't have to commute to the city for work. Reception for 4/5G can be spotty here, so base yourself out of somewhere with a WiFi setup like Y-Hive (coming soon), or cosy up in your favourite quaint café.
Noosa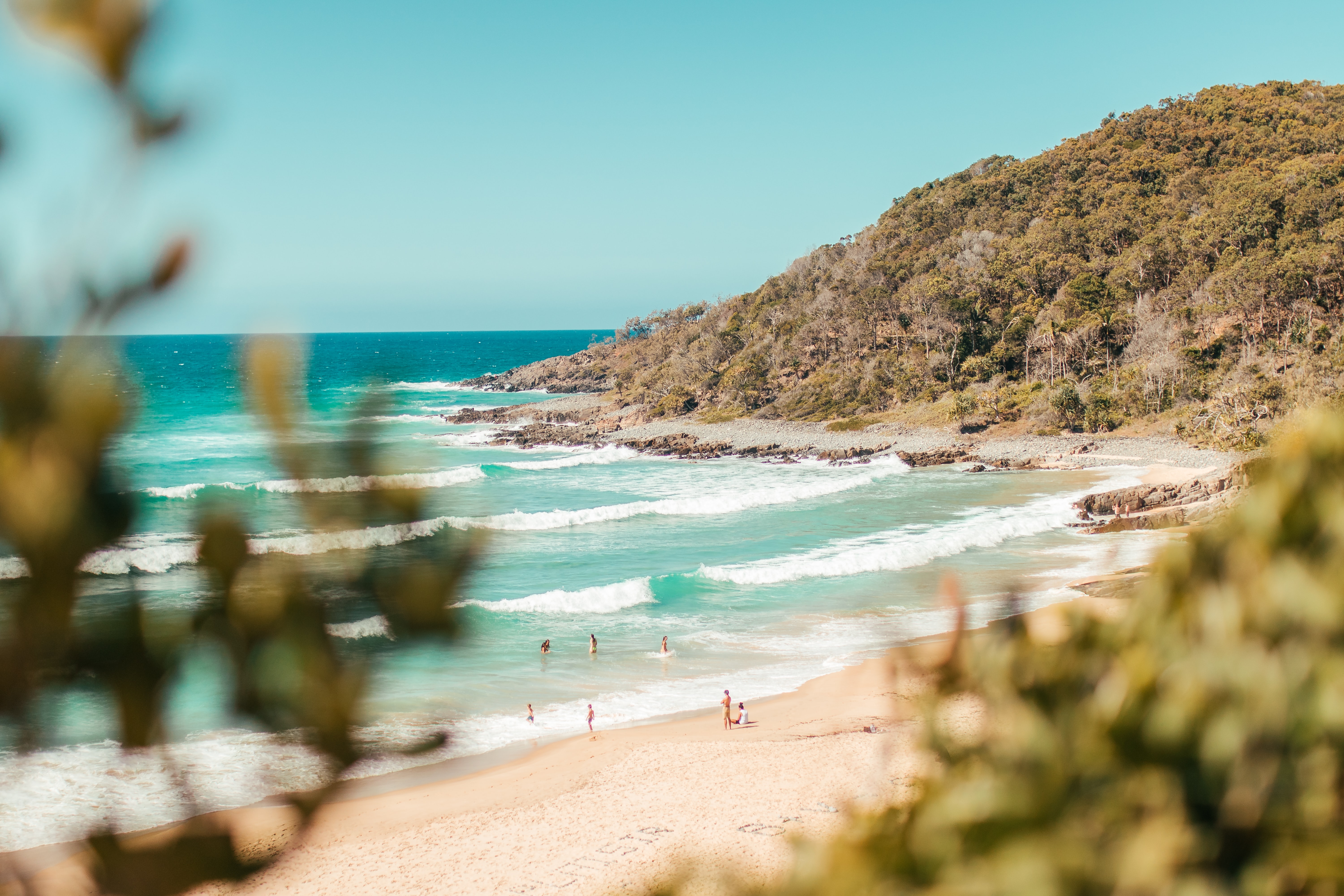 Despite its reputation as a tourist town, Noosa has a fairly settled population of digital nomads who have migrated to the Sunshine Coast to bask in its warm weather and relaxing vibe. Renowned for its climate and excellent surfing, Noosa is a town with a serious relaxation agenda and has some pretty exquisite places to work overlooking the water, or amongst the trees (like the heritage-listed Noosa Heads YHA).
Cairns
As you may have heard, some like it hot. And if you choose Cairns as your landing place for a workcation, you're probably among them! With the Great Barrier Reef, Atherton Tablelands and Daintree Rainforest right on your doorstep (to name but a few), Cairns is a great base for exploring Tropical North Queensland without compromising your professional duties. Cairns' busy domestic airport is also very handy if you want to be able to hop locations.
Perth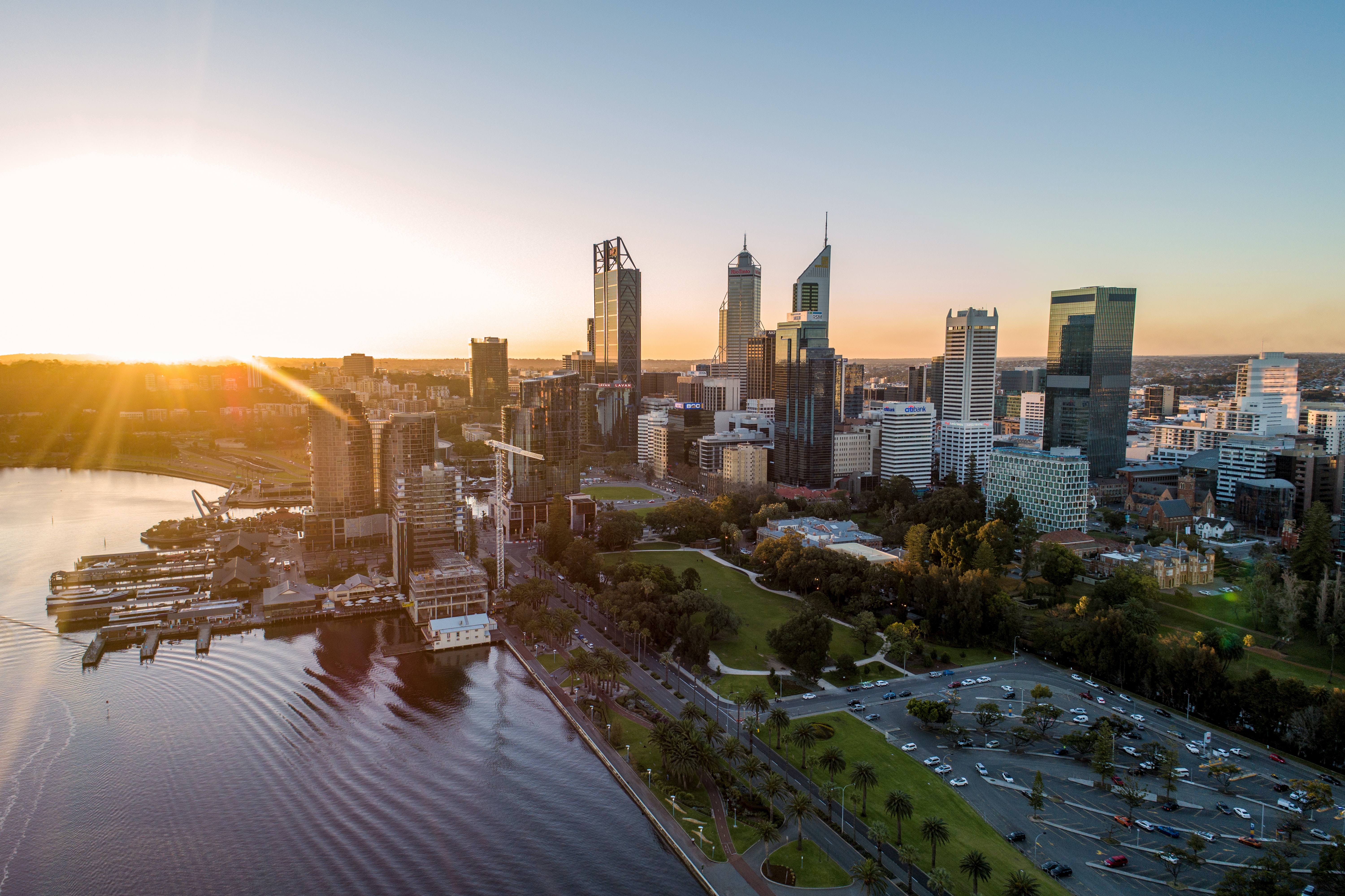 Perth's connections to the mining industry have long attracted a transient (fly in, fly out) workforce, but more recently, more and more of a new wave of digital nomads have trickled into the city. Mild weather, turquoise waters and a much more laid back way of life make for attractive reasons for east coasters to head west. The only downside is the standard of free WIFI in the many trendy cafés is slightly lesser than other parts of the country, thought dedicated coworking spaces and libraries are great for if you need a rock-solid connection.
Adelaide
Adelaide is another laid back, highly liveable city that digital nomads can find a lot of joy in. It gets pretty hot and dry in summer, and the internet speeds aren't outstanding, but it's quiet, pretty and a little less expensive than Sydney, so still a great choice for a medium-length workcation. Head out explore Adelaide's many markets, or head to the Barossa Valley, or beautiful Fleurieu Peninsula in your spare time.
Hobart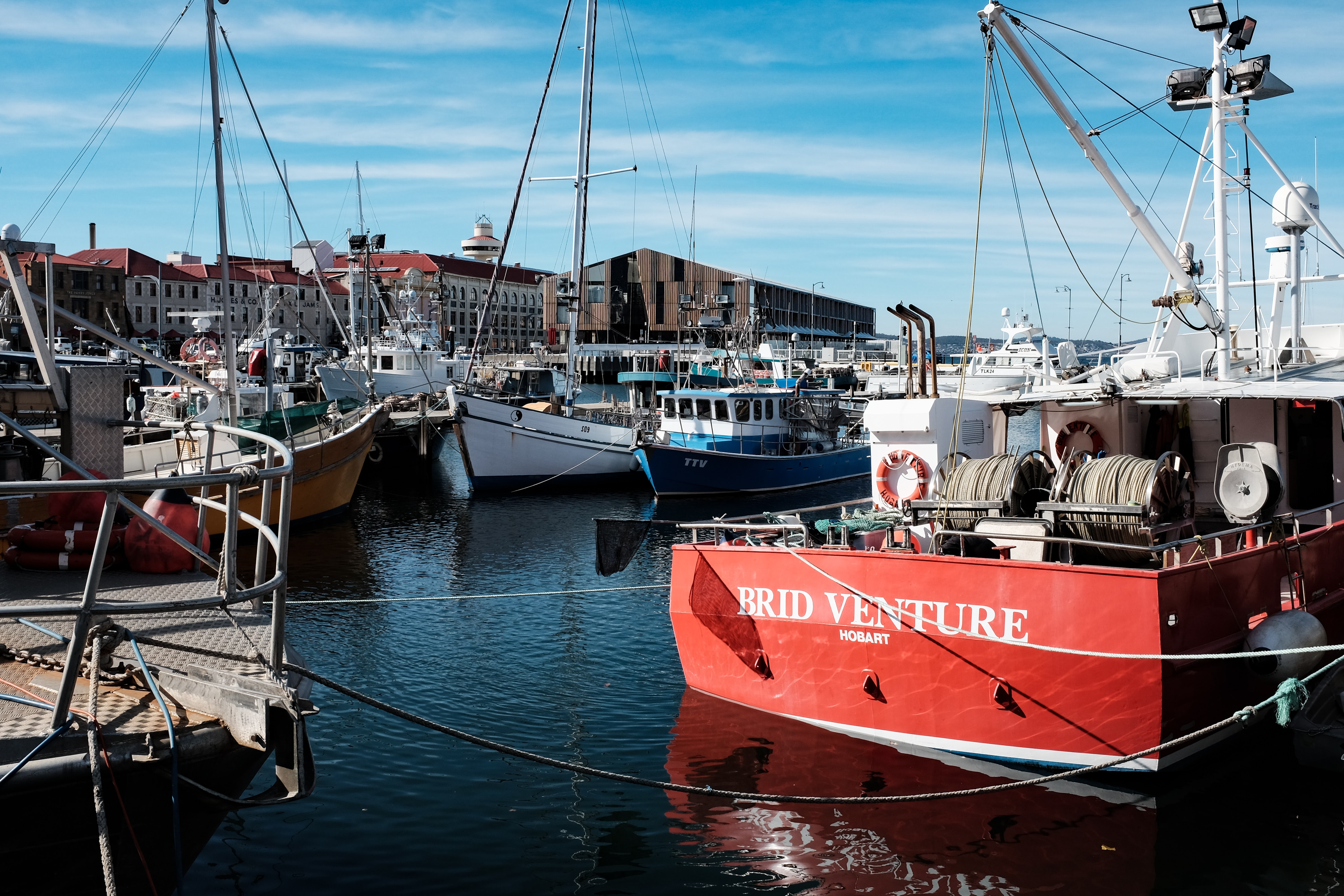 It doesn't have a ton of coworking spaces set up yet, but Hobart is a great choice for those looking to base themselves in a globally-connected city, but with access to breathtaking nature on your days off. People who live here love it, and once you've had your first whiff of the impossibly fresh air and downed a few locally caught oysters, you'll start to see why. Believe it or not, Hobart also lays claim to having the fastest internet in Australia (just ahead of Sydney) – fancy that!

Did you know that YHA will soon have a raft of dedicated co-working spaces in some of its leading properties? Click here to find out more!