The 6 Places You Can't Miss On Your Aussie Adventure
From swimming with sharks and seeking out quokkas to sleeping behind bars or in the shadow of Uluru, Tom Smith lists the destinations every traveller must visit on their adventure Down Under.
Sydney
Sydney is the first stop in Australia for most arrivals and the jaw-dropping view of the Harbour City from the plane window provides an unforgettable first impression. Australia's largest city is built around its iconic waterway, home to the Sydney Harbour Bridge and Sydney Opera House – buildings whose scale needs to be appreciated up close and personal. Sydney's long, rugged coastline is made up of towering cliffs and sparkling beaches, add them to your bucket list: Bondi, Coogee, Manly, Bronte, Balmoral, Palm Beach . . . the list goes on, and on, and on.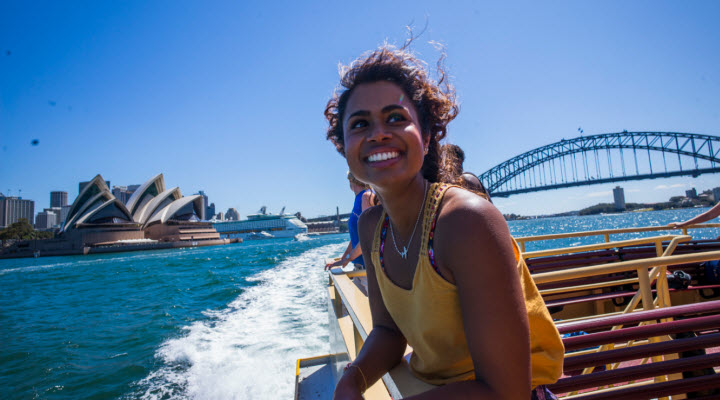 Port Lincoln
You can't say you've really visited Australia until you've experienced Port Lincoln – a picturesque fishing town of 15,000 overlooking the vast Boston Bay on South Australia's Eyre Peninsula. Port Lincoln is Australia's self-proclaimed seafood capital, catering to visitors who prefer the idea of eating fish for dinner rather than becoming dinner for fish once the Great Whites are done with them. You can also go swimming with adorable sea lions. This adventure paradise is a nautical playground of snorkelling, diving, kayaking, surfing and swimming (it's safe, we promise).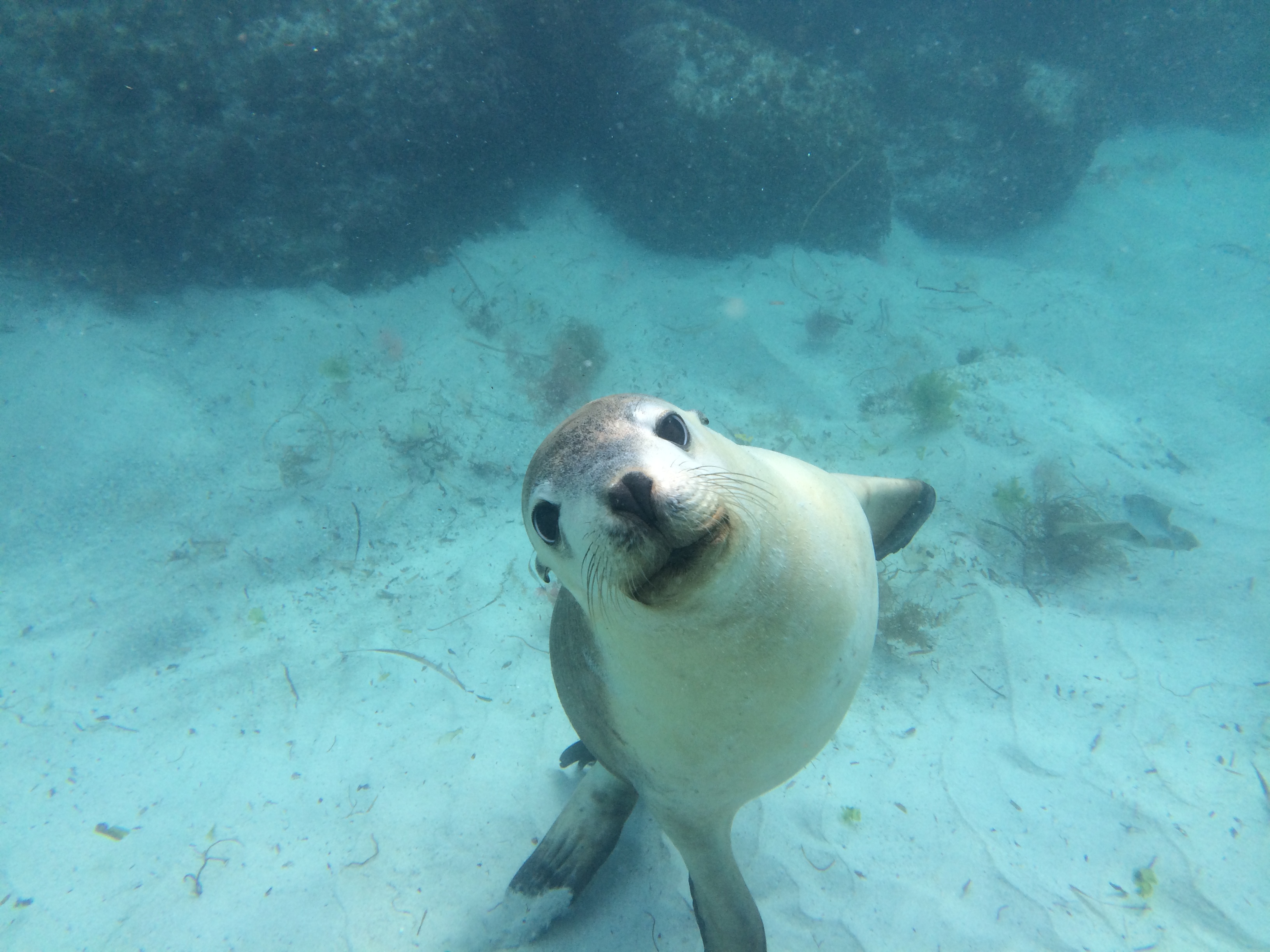 The Great Barrier Reef
If snorkelling amidst one the most spectular examples of marine biodiversity on the planet isn't on your Australian to-do list, then grab a pen and add it ASAP. As the largest living structure on the planet, the Great Barrier Reef is a breathtaking spectacle and one of the most incredible collections of tropical aquatic life on Earth. Though the Reef's vast expanses of coral are sadly under threat and have been shrinking in recent decades, it still offers an otherwordly and (quite frankly) life-changing experience. The reef stretches most of the way down QLD's east coast, so your options for where to dive in are extensive, but Cairns Central YHA is a great starting point, and YHA has fantastic deals on both snorkelling and scuba diving to get you out there without breaking the bank.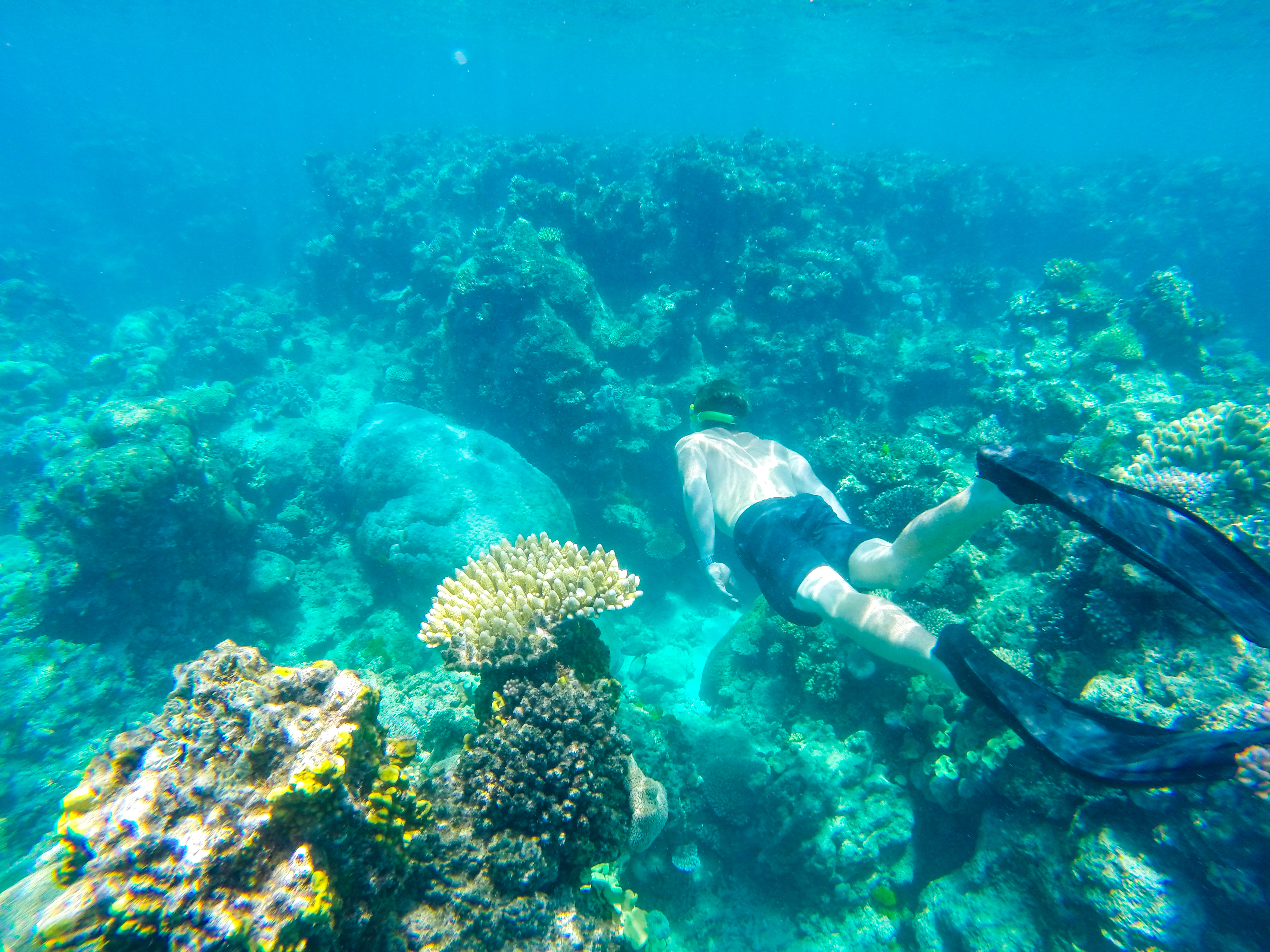 The Grampians
If koalas are the friendly, furry face of Australia, then snakes, reptiles and crocodiles are the scaly suckers that give the country its reputation as a place where everything is trying to kill you. And there's only one way to get over your fear: rub shoulders (and scales) with pythons, baby freshwater crocs, and southern forest dragons (don't worry, these tiny 'dragons' are much smaller than the Game of Thrones variety) at the Grampians Eco YHA – a custom-built eco-friendly lodge on the doorstep of a national park three hours' drive north-west of Melbourne, which hosts all manner of critters. The Grampians are only a two-hour detour off the Great Ocean Road, a spectacular coastal route that winds along dramatic limestone cliffs and windswept beaches – find YHA hostels in sleepy seaside towns Port Fairy and Apollo Bay, either side of the famous Twelve Apostles rock formation.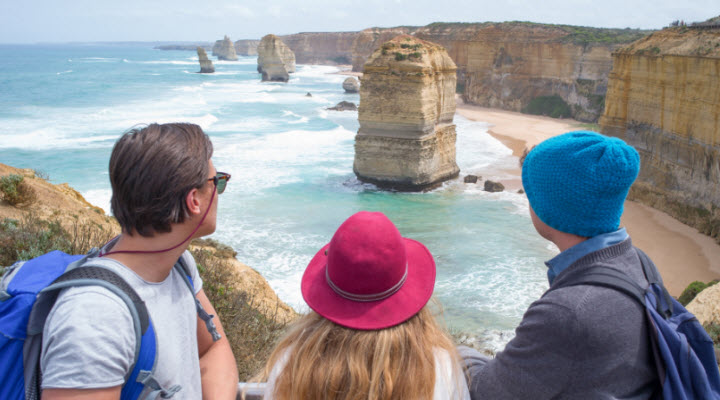 Uluru
To get the full flavour of Australia's Red Centre, many visitors start their pilgrimage to Uluru at Alice Springs – which, to give you an indication of the continent's sheer vastness, is about as far to drive (450km) as Milan to Munich, or Las Vegas to Los Angeles. Known as Ayers Rock in English, Uluru is sacred to the local Indigenous population, who believe 'The Rock' was created at the beginning of time. An Aboriginal guide sharing stories of the Dreamtime is one of the many ways you can experience Australia's spiritual heart – you can also fly over Uluru in a hot air balloon or a helicopter, ride around it on the back of a camel or a Harley Davidson, or take a longer tour winding through the stunning desert landscape. Whatever you do, be there at dawn or dusk, when the majestic sandstone monolith – 348m in height and 9.4km in circumference – glows red.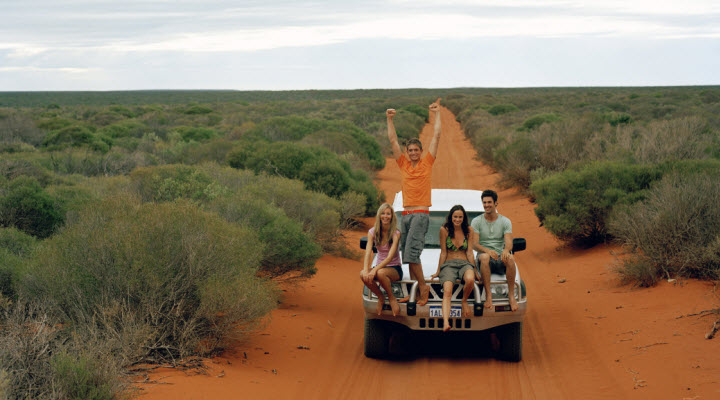 Fremantle
The British settled Australia as a penal colony in 1788 – FYI, Australians just love to be reminded of their convict roots – and you can relive these colonial days by sleeping behind bars at Fremantle Prison. Decommissioned as a maximum-security gaol in 1991 after 140 years of locking up Western Australia's meanest crooks, the women's wing since 2015 has arguably housed an even rowdier mob: backpackers. A 200-bed YHA hostel now combines modern facilities with WA's only World Heritage-listed building, with cell blocks transformed into comfortable dorms plus private digs overlooking the historic port of Fremantle. While you're in 'Freo' (noticing a theme with this Aussie slang?), visit Rottnest Island (you guessed it, the locals call it 'Rotto'). Half a million visitors a year catch the 25-minute ferry to cycle between the island's 62 glittering beaches and snap pictures of quokkas, intrepid marsupials that look like miniature kangaroos.