Where to go for your next girls trip
Sisters are doin' it for themselves...including going on epic girls getaways! When the gang has some annual leave to spare or a long weekend coming up, a cheeky girls trip is the first thing on everyone's mind, but the question is, where to go? Fear not gals, we've sorted you out with your ultimate travel guide for next getaway! Whether the group is agreed that only the beach will do, or you guys really have no idea, there's a destination in Oz perfect for all your needs.
CITY…
Melbourne, VIC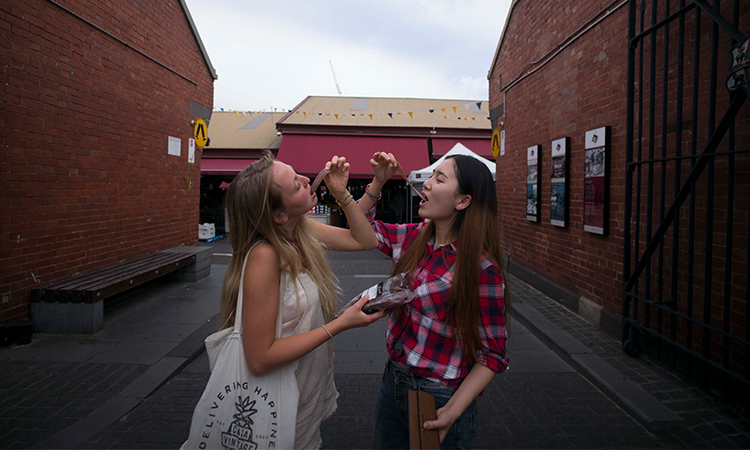 There's just something about Melbourne that makes it the ultimate girls' trip destination – the combination of incredible cafes and restaurants, unrivalled shopping and funky rooftop bars are the key ingredients to a seamlessly fun and fabulous ladies weekend. You can battle the crowds for the best street art photo in Hosier Lane, enjoy lots of belly-aching laughs over a cocktail or three at snazzy bars, compare and model your purchases after a day traipsing around Bourke St Mall and compete for the most Instagrammable brunch of the trip. Been to Melbourne already? Never fear – you're sure to find something you haven't done before. Check out our list of 10 unique things to do in Melbourne for inspiration – from escape rooms to role-playing a murder mystery on a vintage train ride through the Dandenong Ranges. Book a multi-share room for your girl gang at Melbourne Central YHA for the ultimate grown-up slumber party!
Sydney, NSW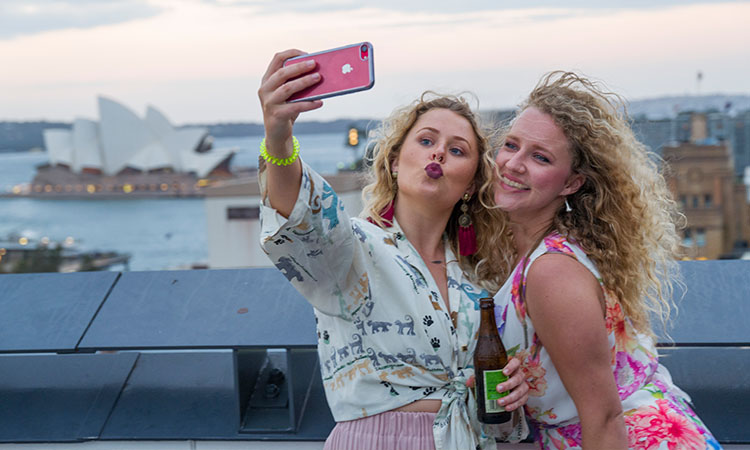 Like Melbourne, but with more beaches and landmarks! Sydney is the perfect destination for a last-minute big city weekender when the girl gang isn't fully agreed on where to go, but you're all just hungry for a good time! For the girls who are looking for a jam-packed weekend of sightseeing by day and partying by night, Sydney's CBD and inner city suburbs are chock-a-block with bucket list landmarks such as Sydney Harbour and an unreal nightlife scene, with small bars and large nightclubs aplenty. For the ladies who are looking to take it easy, Sydney's beaches and coastal walks will hit the spot, with a side of world-class shopping hubs. Think you've seen it all? We'll raise you another list of unique things to do in this popular city, and there's sure to be something to pique the interest of your gals. Whatever you may want to do, we've got a bed for you close by – check out our Sydney surrounds hostels!
WINE…
Barossa Valley, SA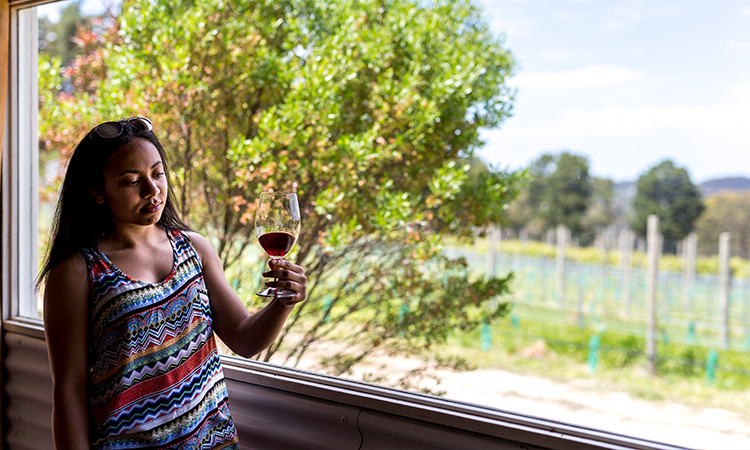 So you like wine, huh? Well, the girls trip of your dreams is just one hour out of Adelaide! The Barossa is one of the best wine regions in Australia steeped in rich, unique history. As you explore the 150 wineries and 80 cellar doors, you'll see the surrounding villages are rife with evidence of the area's colourful German, Prussian and British past. It's easy to feel overwhelmed by the choices in wineries, with the Barossa home to Penfolds, Jacobs Creek and Wolf Blass – so if you're short on time, definitely opt for the Butcher, Baker and Winemaker Trail to ensure you're getting a little taste of everything. Pick up a picnic basket equipped with wine glasses, a cheeseboard and a condiments dish and fill it up with your faves as you explore the trail, eventually enjoying a picnic in any spot that feels right! Once you're good, flushed and on a high that only comes from a healthy mix of excellent wine and food, enjoy a beauty sleep at Adelaide Central YHA, no doubt laden with all the vino you bought!
BEACH…
Noosa, QLD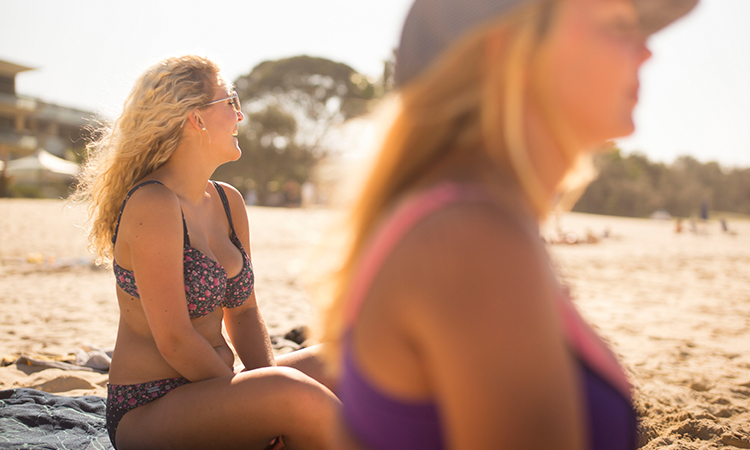 The sunshine coast is the perfect spot to abscond to with your girl gang for a long weekend or more! Noosa is one of the best towns in Australia, with a charming laidback beach vibe, fantastic little boutiques and a brilliant food scene on par with the big cities. You could spend half a day or more strolling down the famous Hastings St, packed with a fantastic mix of big brands and beachy, eclectic boutiques run by local designers. When you've shopped til you're about to drop, take a dip or soak up the sunshine on Noosa's famous Main Beach, easily accessible from Hastings St. Try not to blow your whole budget through – you'll need to set some aside for exploring the charming boutiques and brilliant seaside lunch joints of Gympie Terrace, with a highlight being the seafood-inspired all-day brunch menu at Grenny's Cafe. A cruise on the Noosa River is the perfect way to marvel over the sunset, afterwards enjoying a delicious dinner on the Marina and planning out your assault on the nightlife. Crash at Noosa Heads YHA, right in the heart of the city!
Port Elliot, SA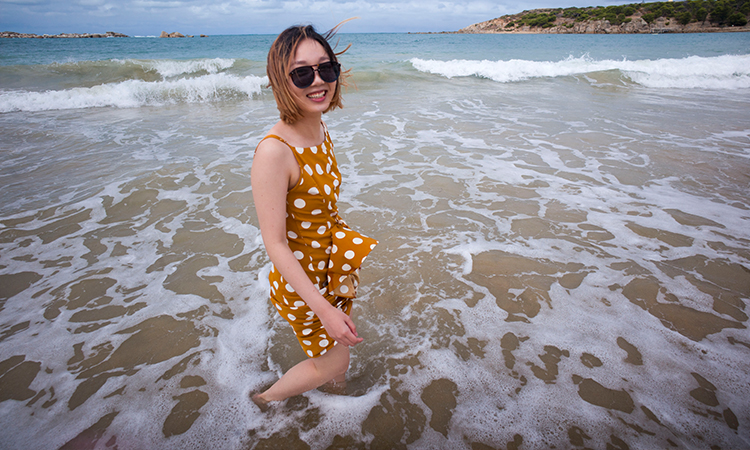 Not all girls weekends call for endless cocktails and jam-packed days of sightseeing and adventure – sometimes you all just need some Vitamin D, seabreeze in your hair and to be immersed in a friendly, small town atmosphere. The charming town of Port Elliot on the gorgeous Fleurieu Peninsula is the place to get it. Take it as easy as you like – you can explore the countless scenic walking trails, seek thrilling ocean adventures or simply spend the days lazing on the beach, the choice is completely yours. Port Elliot YHA is a historical, boutique beach house with the perfect laidback vibes to make your girls weekend as refreshing as possible. With unrivalled views over the southern ocean right from your balcony, you and your girl gang can enjoy a good gab with wine in hand as you watch the sunset over the coastline. The beach house is also perched right on the beautiful Horseshoe Bay Beach - you're only a few steps away from pure beachy bliss, whatever that involves for you!
NATURE…
Pittwater, NSW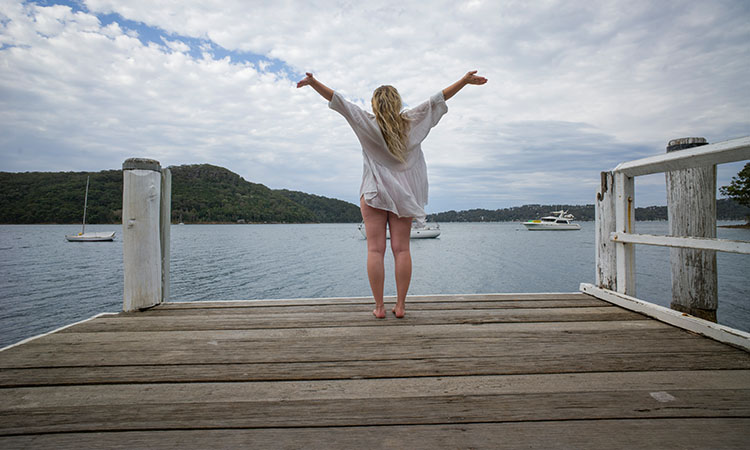 When you and the girls have had a stressful week at work and want to get away from it all without *actually* getting away from it all (hey, you're not made out of time and money), the secret nook of Pittwater on the Northern Beaches is the place to go! But you can't stay just anywhere - to really detox and de-stress, book your stay at Pittwater YHA. Pittwater YHA is literally in the middle of Ku-ring-gai Chase National Park - you couldn't find a more peaceful location if you tried. Pack all the food, dranks and goodies you like and make the trek to your secret hideaway. Spend your days exploring Morning Bay, by kayaking, swimming, sunbaking, bushwalking and chasing waterfalls. Try twilight sailing, or just do nothing! From Pittwater YHA, there's plenty to enjoy such as spotting native wildlife, having deep and meaningful chats by the open firepit or just staying in and playing card games! So for the perfect relaxing retreat without even living Sydney, Pittwater YHA is the place you and your girls need to be.
A BIT OF EVERYTHING…
Byron Bay, NSW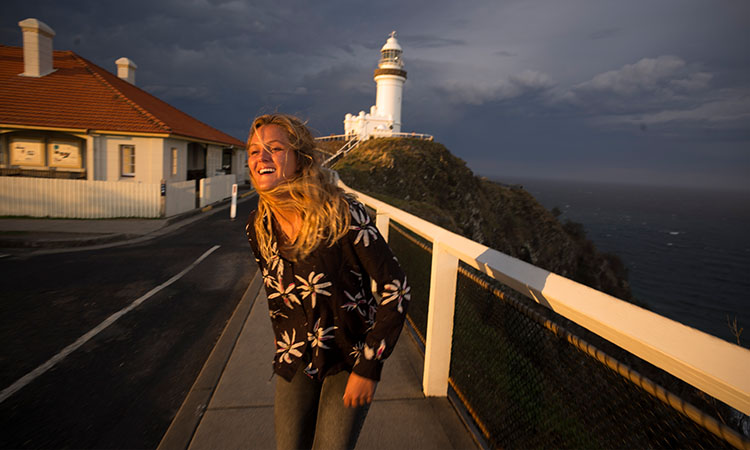 You can't beat the classics! With a heady mix of beach bliss, an insane party scene, brilliant shopping and even better food…there's guaranteed to be something in good ol' Byron to tickle the fancy of everyone in your girl gang. You can soak up the sun on one of the many incredible beaches - but why not make a girls pact to learn to surf?! The beaches of Byron Bay are perfect for beginners, and you'll be standing in no time. If you're not keen on the water, there's plenty to fall in love with on drier land - with endless quirky boutiques, funky little speciality shops and brilliant brunch options. Byron Bay's food scene is thriving and thriving – Melbourne and Sydney better watch out! When the day is out, hightail it to Byron Bay Lighthouse to experience one of the most magical sunsets you'll see in your life. Snap a winning Insta story that would put travel photographers to shame and smugly caption it something clichéd like "How's your Monday?" as if this is your life. Love ya work! Crash with the girls at newly renovated Byron Bay YHA – right in the heart of the nightlife that you'll no doubt be making use of!
Perth, WA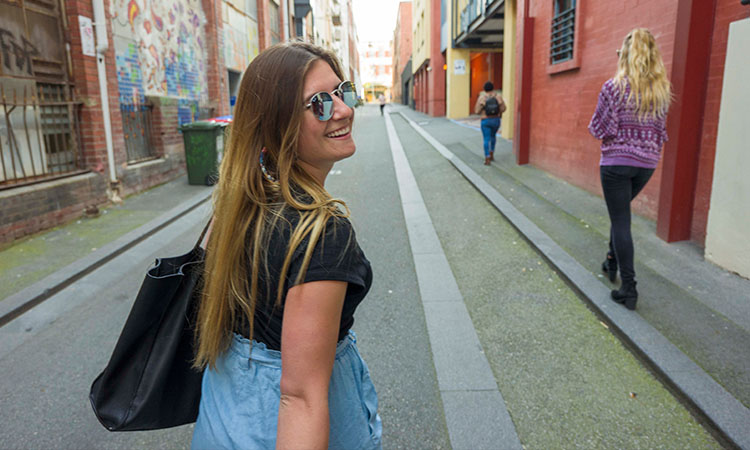 Western Australia is a hugely diverse state, and its capital Perth with its incredible city life and gorgeous landmarks is the perfect microcosm of this great state. There's plenty to do right in the heart of the city – have an impromptu photoshoot in the beautiful Kings Park and Botanic Garden, meet the animals of Perth Zoo, soak up the sun at Cottesloe Beach or explore the cultural hub of Northbridge, abundant with contemporary galleries, museums, chi boutiques and eateries and much, much more. If you fancy a day trip, Rottnest Island is the place to go. You can also enjoy exploring the island bike riding, frolicking around on the beach and taking some amazing coastal walks that boast incredible lookouts and word-class views. Feeling winey? Just outside of the city there's Swan Valley, Western Australia's oldest wine region with a whole lot more to discover from cellar doors to gourmet food. Beaches, wineries, culture… what more could you want for a crowd-pleasing girls weekend?! Oh that's right: a stay at the super quirky Fremantle Prison YHA.