Stunning Pools You Won't Believe are at YHAs
We don't know about you, but when we're booking accommodation for an Aussie summer, we're usually asking ourselves one question: does it have a pool? Air conditioning is great and all, but splashing around is just so much more fun! Here's where you'll find some of our favourite swimming holes at our properties. Don't forget your sunscreen!
YHA Brisbane City | Queensland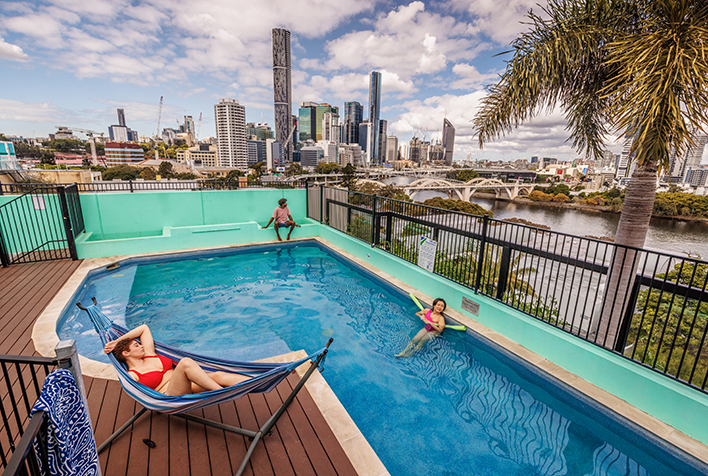 Hey Singapore, we have a fabulous rooftop pool of our own! Overlooking the Brisbane River and CBD, there's no better place to literally see all of Brisbane than at the pool of YHA Brisbane City. And with a backdrop like this, where else would you want to be? Honestly, the picture speaks for itself. Hopefully technology will soon allow us to jump straight into our screens, but until then, you'll have to make the trip!
YHA Broome | Western Australia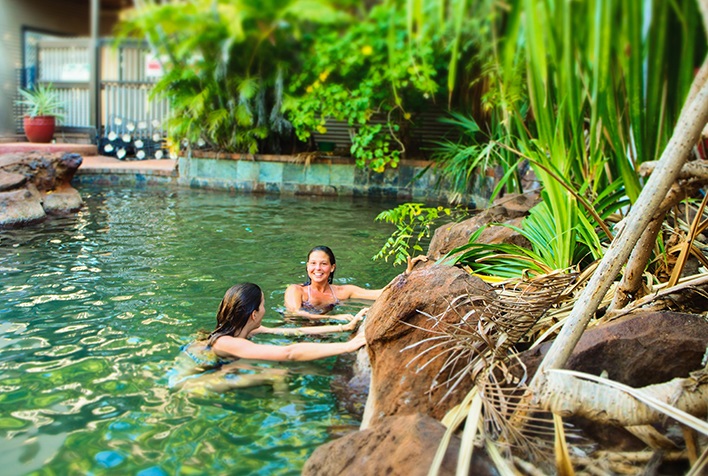 As if you needed any more reason to check out Broome, it turns out YHA Broome has one of the swankiest pools going around. In the gorgeous tropical climate of Broome, you won't want to get out. But we'll still love you even when you turn into a prune.
YHA Alice Springs | Northern Territory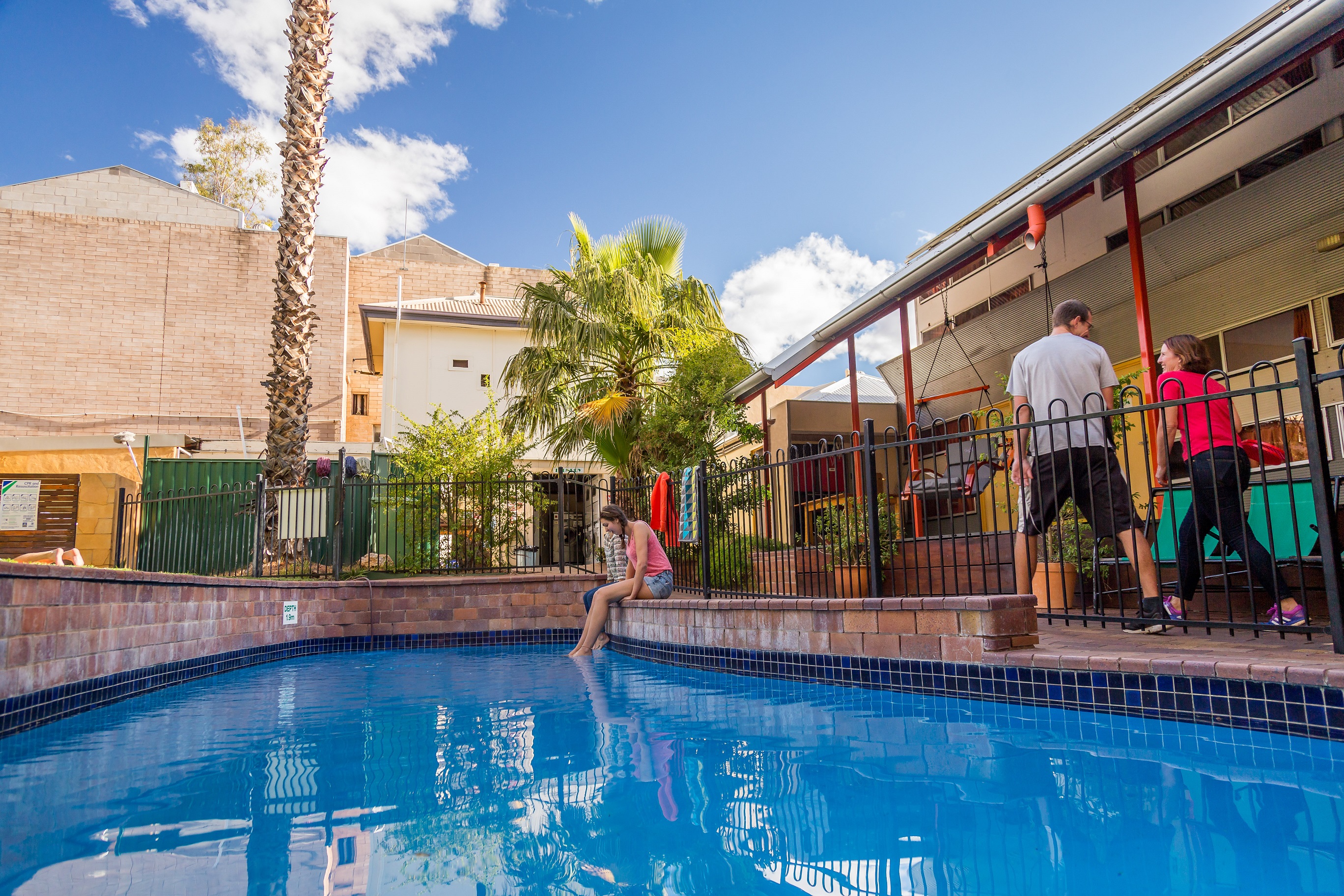 Australia is hot, but Alice Springs is hot hot. It should pretty much be required by law for accomodation providers to have a swimming pool in the unforgiving heat of the Northern Territory, and we've certainly obliged. This relaxing pool at YHA Alice Springs is perfect after a hard day's yakka in the outback sun. Swim off the red dust of Alice Springs and once you're all cooled down, step out of the pool for an outdoor movie night - it can't get any better!
YHA Sydney Central | New South Wales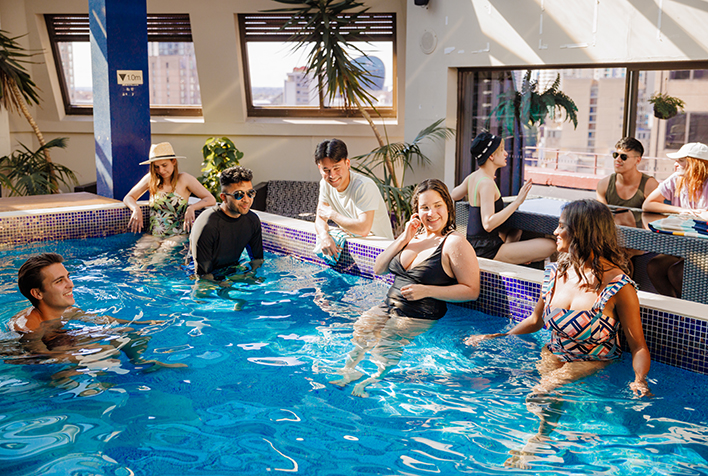 YHA Sydney Central is 'that' place that seems to have everything, including an adorable indoor pool and sauna. Small but sweet, it's the perfect spot to spend the lazy time between lunch and dinner, mapping out your plans for Sydney.
YHA Cape Byron | New South Wales

If the ultra-chill vibes and bohemian undercurrents aren't enough to keep you mellow while you're staying at YHA Cape Byron, this gorgeous pool should fit the bill. Surrounded by palm trees, deck chairs and hammocks, there's really no better way to recharge than setting up here for a splash-filled afternoon with friends old and new. If Byron Bay is quintessentially Australian, than THIS is quintessentially Byron...
YHA Cairns Central | Queensland

Amongst Australians, Cairns sometimes gets unfairly excluded from the 'city' conversation. We can personally guarantee there is plenty to do, but if you're just kicking back, YHA Cairns Central has a pretty gorgeous pool waiting for you to get some relief from the heat. You can also make use of our hot tub for a relaxing soak afterwards.
That's just a few of our favourites, but it's not all of them! Check out the rest of our poolside properties:
See what all the fuss is about!