Australian food and drink festivals worth travelling for
The great thing about the Australian food scene is that it's so different, not only from state-to-state, but it also widely varies from region-to-region within each state. There's just one teensy, tiny problem - with so many festivals celebrating the unique food culture of Australia, how do you know which ones are worth going to, let alone jumping on a plane for?
We've got you covered, so ladies and gentleman, prepare your stomachs. Here are some of the best food and drink festivals from across the nation that are worth travelling for.
Tasting Australia - April
You can't just bring a food festival to Australia's festival city and expect it to be just focused on food, can you? They do things differently there. Where else but Adelaide could you enjoy an evening of fine food and wine with the cooking goddess herself Maggie Beer on one night, and show off your sweet moves on the d-floor while sampling wines from over 30 wineries at the Fresh Wine Disco the next night?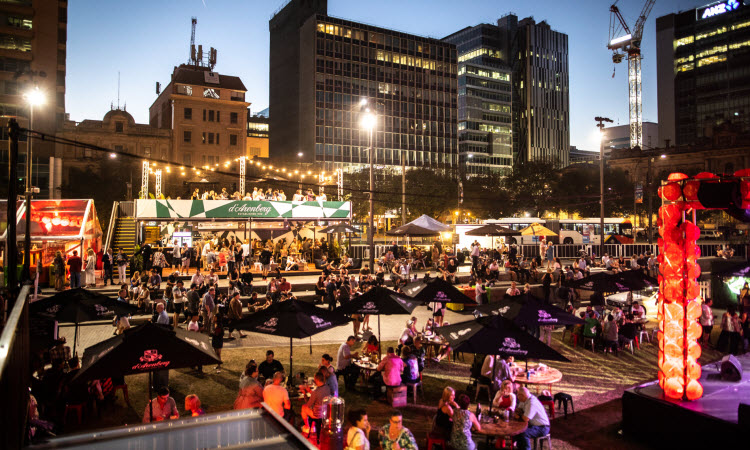 Noosa International Food and Wine Festival - May
Four days of sunshine, happiness, chill vibes and amazing food and wine is the Noosa International Food and Wine Festival in a nutshell. The food is light, fresh and tantalisingly tasty, and the drinks are crisp, refreshing and thirst-quenching, perfect for Queensland's balmy nights. The 'end of festival' party is held on the beach at sunset so you can feast beneath the stars and dance with sand between your toes. Dreamy.
Melbourne Food and Wine Festival - March
Running for 17 glorious, delicious days throughout March, the Melbourne Food and Wine Festival (MFWF) gathers the best restaurants, chefs and producers from Victoria all in one place for your eating pleasure. Indulgence is the name of the game at MFWF – it's all about the food, the experience and the taste on your tongue.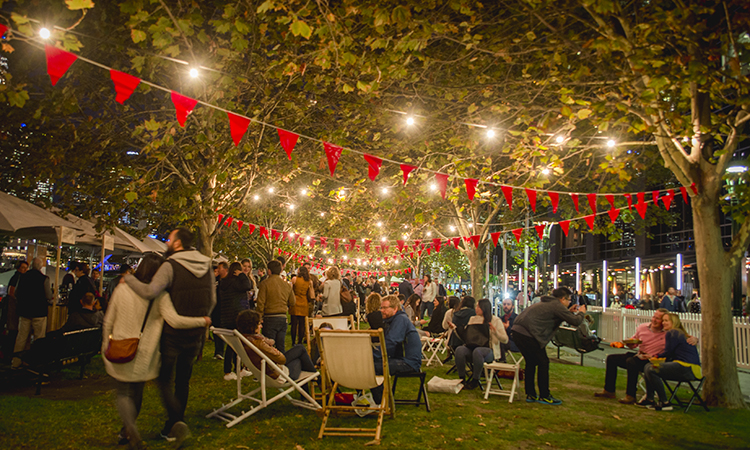 Taste of Sydney - November
Go on a culinary adventure like never before at Sydney's biggest food and wine festival. Taste of Sydney is all about the taste journey and absolutely everything about it – from the food and wine (obviously), to the music, décor and atmosphere – it's integral to creating an unparalleled festival experience. The festival's collaborators, guest chefs and partner restaurants are always first class, so if you want the luxury food experience without the price tag, this is the place to be.
Grampians Grape Escape - May
If you're after a weekend of delectable delights with a stunning mountain backdrop, look no further than the Grampians Grape Escape. Rug up – it'll be chilly – and get warm by stuffing yourself with the finest food and wine the Grampians region produces. There's so much produce to buy, wine to sample, mouth-watering food to eat, plus cooking demonstrations to watch, tunes to dance to and so much more, it seems barely conceivable you can fit it all in a weekend. But you can, just.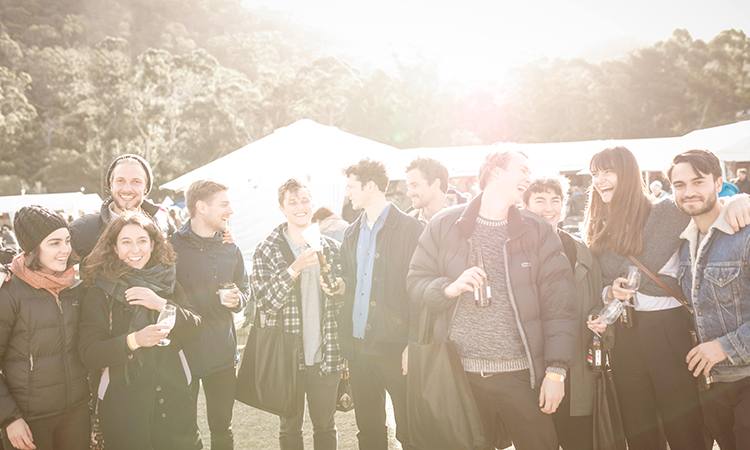 Margaret River Gourmet Escape - November
The Margaret River Gourmet Escape is easily the most high-end festival on this list. Some of the most talented chefs from across the globe fly in for it – Rick Stein, Andrew Wong, Niki Nakayama to name a few – and put together the most amazing experiences, such as feasting on a gourmet beach BBQ, sampling the finest canapes aboard a luxury catamaran or having a tea party with Nigella Lawson. Pretty sweet deal for the hardcore foodies out there.
Taste of Tasmania - December-January
The tiniest Australian state grows some of the most amazing produce, cheese, seafood, wine, beer, whisky (and much more!) and Taste of Tasmania is the place to be if you want to try it all. Held in Hobart over the week between Christmas and New Year, it's a culinary feast to delight the senses. All festival events, bar its New Year's Eve event are absolutely free, but we say splurge and get tickets to the NYE event anyway. You only live once. #noregrets.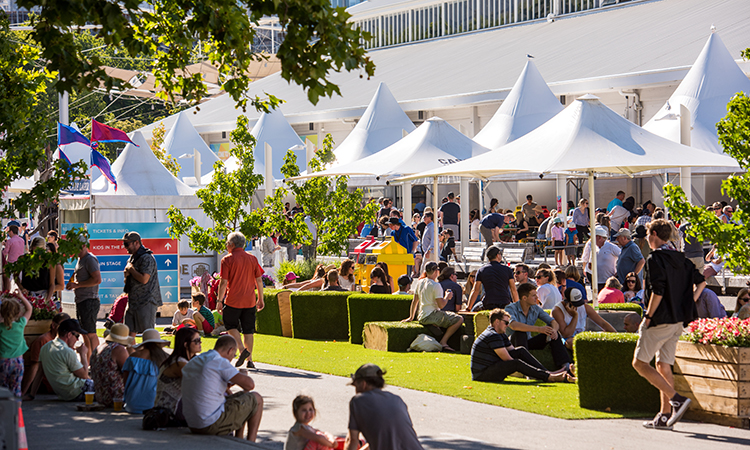 Shinju Matsuri - August-September
Even though it's not strictly a food festival, Shinju Matsuri celebrates Broome's unique cultural heritage and has some out-of-this-world food events, including the big daddy of the festival, the Sunset Long Table Dinner. You'll be glad you went when you're dining on a gourmet, multi-course dinner cooked by a celebrity chef under the stars on Cable Beach.
Image credits: Grampians Grape Escape, Melbourne Food and Wine Festival, City of Hobart, Tasting Australia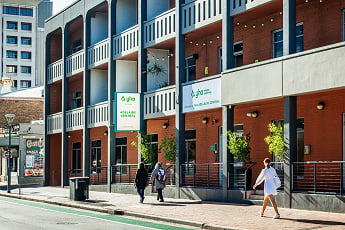 YHA Adelaide Central
Located in the heart of Adelaide, the chilled-out YHA Adelaide Central boasts spacious communal spaces & easy access to all the hotspots & events of South Australia's capital.