Australia's cutest animals… and where to find them
Australia isn't only full of sharks and spiders and snakes – there are plenty of animals that aren't trying to kill you, and a lot of them are absolutely adorable! Here's how and where to see them in person...
Quokkas
Imagine a cartoon version of a kangaroo that's about the size of a cat, permanently smiles, and actually exists in real life… that's a quokka. And a 10,000-strong population of these furry little fellas toddle all over Rottnest Island, which is just a short ferry trip from Fremantle. Quokkas aren't afraid of visitors, either – and will let you get surprisingly near without scampering away.

Image: Tourism Western Australia
Kangaroos
It's not hard to spot roos in the wild – there are currently 50 million of them hopping around Australia, twice the human population. See Skippy on the beach at Batemans Bay south of Sydney, roaming wooded areas of the Grampians in Victoria, and enjoying South Australian nature reserves like Kangaroo Island, not to mention the rock wallabies around the MacDonnell Ranges near Alice Springs in the Red Centre.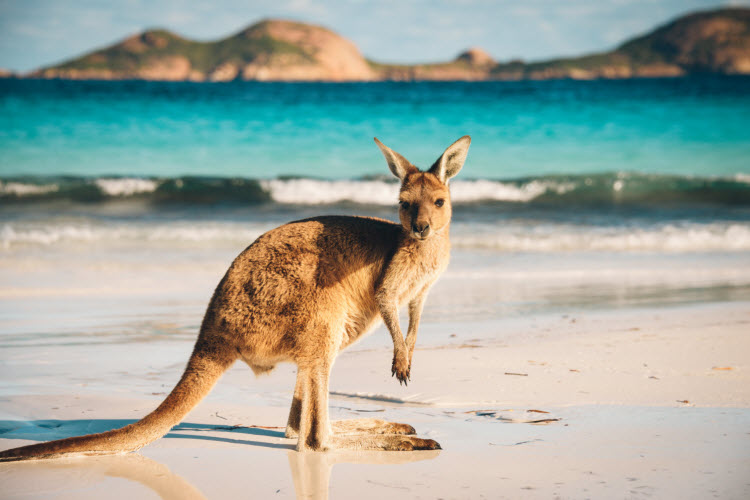 Echidnas
A little ball of razor sharp spikes doesn't sound too cute, but that's before you look into an echidna's adorable little face. See these egg-laying mammals at Healesville Sanctuary east of Melbourne, or you might even spot one in the wild in Victoria's Grampians National Park if you're lucky. Failing that, just grab a five-cent coin out of your wallet and have a look at the side not adorned with a monarch.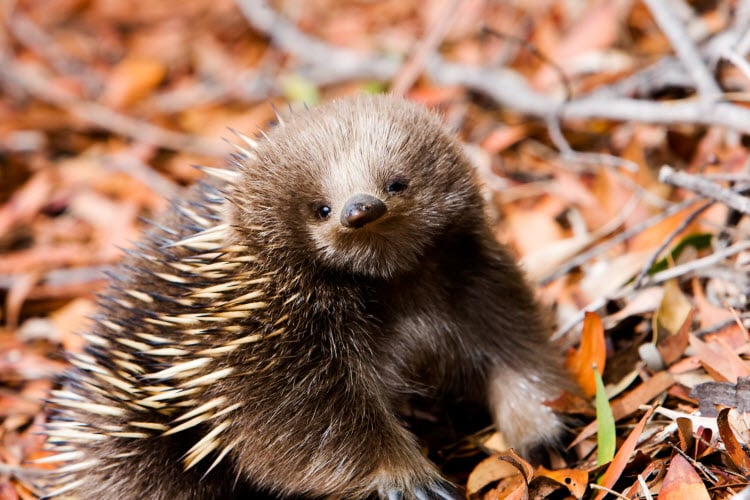 Sea lions
It's pretty obvious why sea lions are nicknamed the puppy dogs of the sea when you're splashing around with them off the Eyre Peninsula in South Australia – the playful pups mimic your every move in the water, diving and somersaulting like a group of chubby, whiskered synchronised swimmers. Tick this once-in-a-lifetime experience off your bucket list with a half-day tour from Port Lincoln.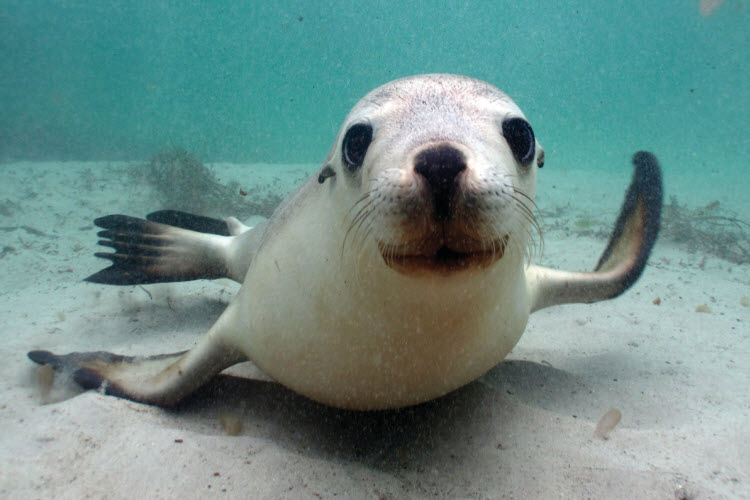 Bilbies
Never heard of a bilby? Picture a mouse lugging around bigger ears than Yoda. These rabbit-eared bandicoots live in the desert, but they're hard to spot because they're endangered, nocturnal and extremely shy – you'll have more luck at Monarto Zoo near Adelaide (which runs a conservation breeding program – pictured below), and Taronga Zoo in Sydney, which named its bilby exhibit in honour Prince George following a visit in 2014. Fun fact: many Australians feast on chocolate bilbies rather than Easter bunnies because rabbits are considered a pest Down Under.
Wombats
Wombats are so roly-poly that they look like a fluffy toy that's been grabbed off the shelf of a souvenir shop and thrown into the wild. The furry little fellas inhabit cooler wooded areas of south-eastern Australia – you might even see them scampering along the sand on the Bay of Fires walk in Tasmania – and they're a star attraction at nature reserves around the country, particularly Victoria's Healesville Sanctuary. Another fun fact: wombats produce square poo.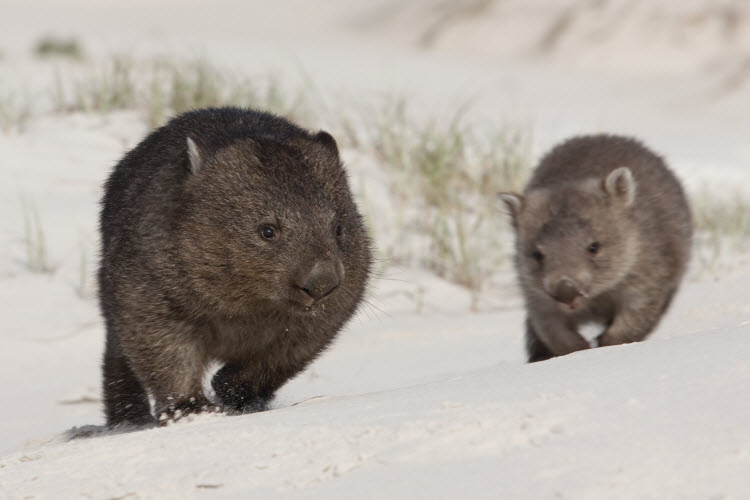 Dingos
No, we're not talking about the feral baby-taking type – the dingos of K'gari (formerly known as) Fraser Island have been protected from the mainland's mangy mutts, producing an incredibly pure strain of canine. More handsome than cute, a population of around 200 sandy-coloured dingos inhabits the world's largest sand island just off the coast of Hervey Bay in Queensland – but don't get too close, because they've been known to bite tourists who provoke them while trying to get a photo.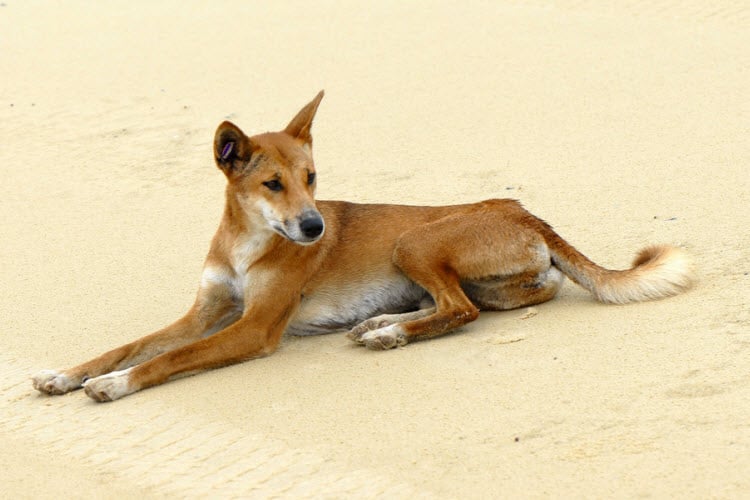 Koalas
Want to spot a koala? You're in luck! The Koala Hospital in Port Macquarie on the Mid North Coast of New South Wales is one of the best places to encounter these fuzzy treetop marsupials, and makes for a heart-warming experience. If you'd prefer to spot them in the wild, the areas around Victoria's Apollo Bay, and the Tilligerry Habitat in Port Stephens are great bets.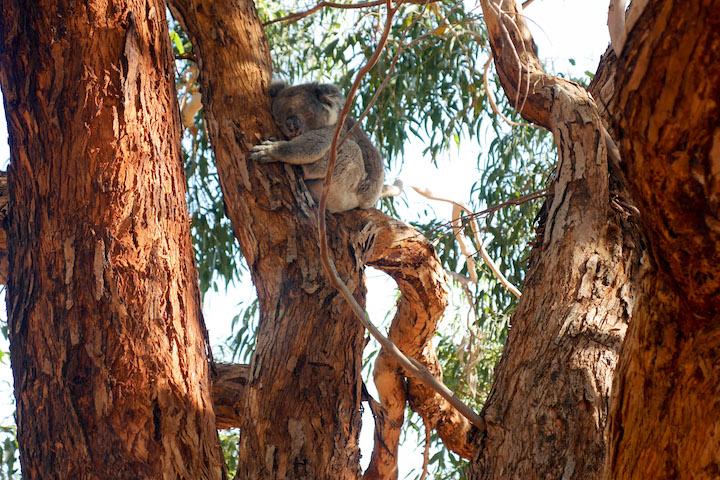 Fairy penguins
There's only one place where you can get close to these pint-sized penguins as they waddle across the sand: Phillip Island, two hours' drive south-east of Melbourne and home to the iconic Penguin Parade. Every day at sunset, hundreds of Fairy Penguins scamper back to their burrows after a long day of fishing at sea – and a state-of-the-viewing platform gives you a front-row seat of the show.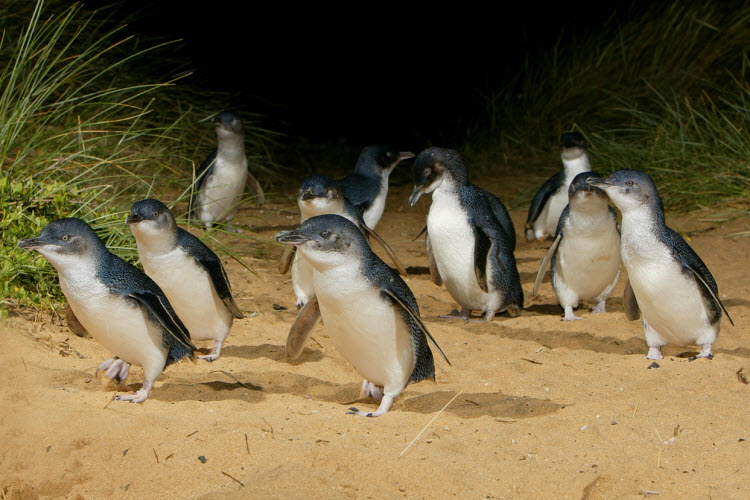 Sugar gliders
These tiny possums might be the only animal on earth with cuter puppy dog eyes than puppy dogs themselves. Sugar gliders have a membrane between their front and back legs that allows them to glide between the treetops along Australia's northern and eastern coastline, especially the rainforests of tropical North Queensland. You'd be lucky to spot one in the wild – they're small, nocturnal and lightning quick.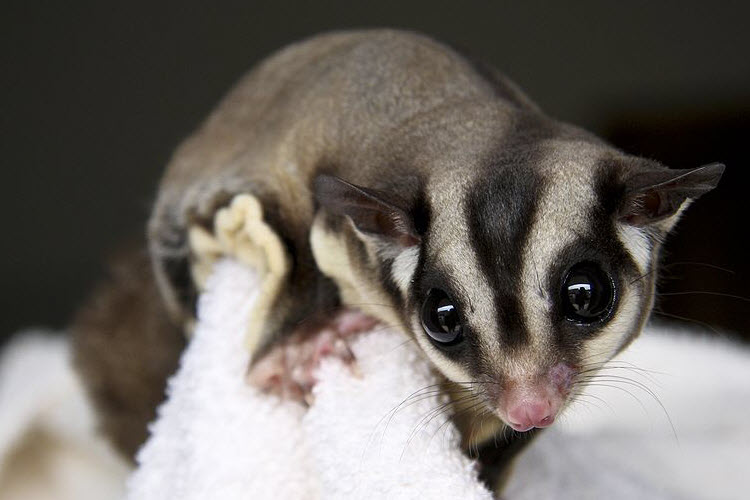 '
Still haven't scratched your wildlife itch? Australia has plenty more than just cuddly critters... Check out the best places to see Aussie Animals in the wild!