Best places to learn to surf in Australia
If you're looking for the best places to learn to surf, then you're in luck...
There are tons of great places in Oz where anyone can learn the fundamentals and get started on their surfing journey. However, that can also be a double-edged sword – with so many fantastic beaches and breaks for beginner surfers, it can be difficult to pick just one!

Fortunately, we've done the hard work for you by researching different surf spots and talking to local surfing communities around the country. Now, we can say with confidence that these are the best places to learn to surf in Australia!
Learn to surf on the Gold Coast
Ahhh the Gold Coast. Warm water, blue skies and sub-tropical vibes make this one of the best places for budding surfers in Australia.

Without a doubt, the best surf beaches for beginners though are Currumbin Alley and Rainbow Bay with their gentle waves and easy access. As for excellent surf coaches, Get Wet Surf School is the team to book with.

Rated as the region's top surf school, they should be your first port of call if you want to learn to surf on the Gold Coast. However, if you want to go it alone, you can also opt for surfboard hire Gold Coast or find an array of learner boards at Gold Coast Surfboard Hire.
Learn to surf in Perth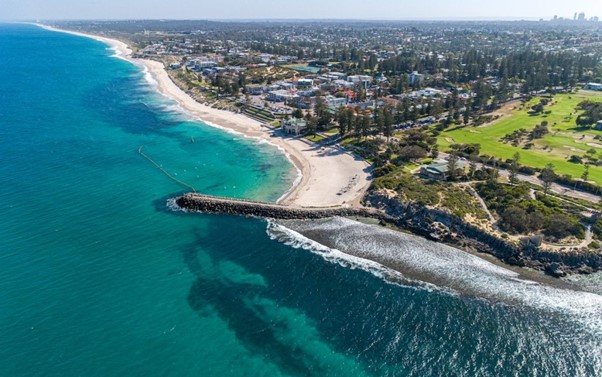 While the east coast of Australia features heavily on this list, it would be criminal not to mention the west coast too. After all, Perth is consistently rated as one of the world's most liveable cities. And what makes it even more liveable? The fact that it's home to Cottesloe and Scarborough.

These two beginner beaches rarely receive waves over waist-high due to the fact that Rottnest Island blocks a lot of swells – perfect for anyone learning to surf for the first time but an absolute nightmare for more experienced shredders. Just book with the Go Surf Perth team or browse surfboard hire Perth. Otherwise, you can always grab an easy-to-use longboard from Wonderland Boards and enjoy crystal clear waves in one of the most stunning beachside cities in the world.
Learn to surf in Cronulla
You might think that Bondi is the best place to learn to surf in Sydney, but that's not actually the case. Instead, keen beginner surfers should instead head south of Botany Bay to surf in Cronulla. It's way less crowded than Bondi (which means it's safer) with waves that are perfect for beginners. And when you're ready to tackle something a little more challenging, there are plenty of other surf spots nearby.

Start by booking a session with Cronulla Surfing Academy if you want to try surfing in Sydney with a crew of certified surf coaches. They offer tailored lessons and provide all the equipment necessary. They also promise to take you from a whitewash warrior to a proper surfer in no time at all.
Learn to surf in Melbourne
Melbourne is one of Australia's most incredible cities, but did you know that you can also learn to surf nearby? It's true! The beaches of Point Addis in Anglesea and Cosy Corner in Torquay are popular for those who want to learn to surf near Melbourne. You'll need to drive roughly 1 – 1.5 hours south, but it's well worth the trip to ride these sheltered and consistent breaks.

As for surf schools, we recommend Torquay Surfing Academy on the iconic Surf Coast or Great Ocean Road Surf Tours for beginner board rentals. With a wonderful range of soft tops and longboards, they've got your surfboard hire needs covered. Of course, if you don't mind substituting the rugged beauty of Mother Nature with the man-made predictability of an artificial wave pool, you could also book a session at Urbnsurf in the city.

Surfing all day in the city then heading out for a celebratory post-session drink with friends at an awesome bar? That sounds like a pretty good day to us!
Learn to surf in Noosa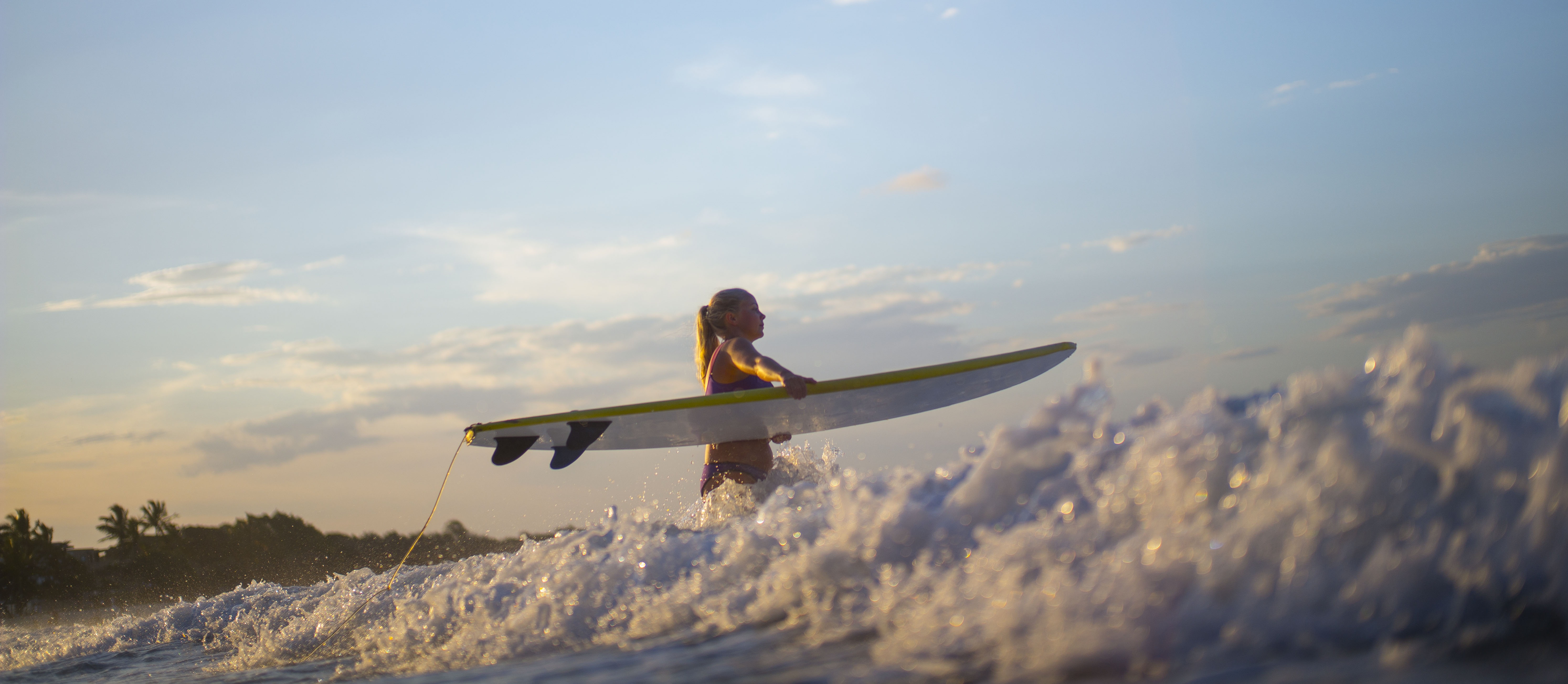 To visit Noosa is to fall in love with it. Not only does it boast amazing natural scenery and wildlife, but beginners will be spoiled for choice when it comes to waves. This means that if you want to learn to surf in Noosa, you only need to take your pick. From the gorgeous Main Beach to nearby Little Cove, these safe and beginner-friendly spots are perfect if you're starting out. However, if you've surfed a handful of times before, you'll be pleased to know that surfboard hire in Noosa is a breeze with trusted local suppliers such as By Ocean & Earth.

That being said, we suggest learning with a licenced team, and there's no better surf school in the area than Merrick's Learn to Surf School. Run by real surfers for keen learners, they promise to have you standing up during your first session.
Learn to surf in Sydney
The Harbour Bridge is great and Sydney's art galleries deserve their own blog post, but if you consider yourself an adventurous soul, we recommend learning to surf in Sydney. After all, it's regarded as the premier surf city in the world. With a plethora of beaches to choose from, you're only ever a short trip to a great beginner surf spot.

Now, we've already covered Cronulla, but there are also a bunch of other dreamy learn to surf locales such as Manly, Dee Why and Narrabeen. As for the best surf school in the city, Manly Surf Guide offers a range of affordable surf lesson types with group, private, half and full-day sessions available. Reserve a spot today or find the perfect board for your skill level with surfboard hire Sydney.
Learn to surf in Newcastle

Situated only a couple of hours' drive up the M1 from Sydney, Newcastle is a charming city with a small-town atmosphere that's cornered the market when it comes to great waves, fantastic pubs and friendly locals.

That being said, the best beaches for learners are Nobbys and Merewether – both of which get the nod for being some of the safest beaches in Australia. They offer beginner-friendly waves, plenty of space to paddle out and are patrolled by lifeguards almost year-round. What's more, you can learn to surf in Newcastle with an experienced team in the local region – Newcastle Surf School.
Learn to surf in Byron Bay

Image: Yohan Lacaille-Moisan

Thinking about surfboard hire in Byron Bay and want to enjoy a genuine learn-to-surf experience in this trendy coastal town? We've got your back!

Byron Bay is blessed with three things: amazing coffee spots, eclectic people and novice surf beaches such as Wategos Beach, which is ideal for beginners. It's also a place where you can get a real insight into the 60s surfing revolution in Australia where a lot of people moved from the cities in search of uncrowded waves along the Oz coast.

In short, Byron Bay is a cool place to visit if you're interested in the Aussie surf scene.

If that piques your curiosity, you should begin by booking a surf lesson with Let's Go Surfing Byron. This award-winning team offers refresher courses for intermediate surfers or sessions for first-time wave riders.
Now, are you ready to get wet?
Because no matter where you learn to surf in Oz, you're guaranteed to have fun. Just make sure to book a lesson and only hire boards from reputable sellers. This is definitely one of those must-try experiences!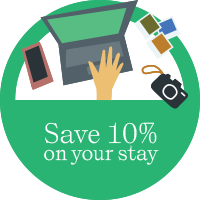 Book direct and save
By booking direct with MyYHA you'll receive our exclusive discounted rates. Sign up or login to get 10% off at select properties.