How to reduce your transportation footprint while travelling Australia
Travelling in Australia involves some pretty big distances, so how we get where we want to go can have a dramatic effect on carbon emissions. But which transport options are best for the planet? Let's find out.
Why low-impact transport matters

Image: Tourism and Events Queensland
Tourism has been estimated to generate around 8% of global greenhouse gas emissions and, according to the International Energy Agency, transportation accounts for 75% of those emissions.

Carbon emissions trap heat in the Earth's atmosphere, causing the planet to warm. This leads to rising sea levels, changes in weather patterns, and more frequent and severe natural disasters – all of which harm ecosystems and wildlife and cause human hardship.
The worst carbon-emission culprits
Air travel is the worst way to get around, but you may be surprised to learn that travelling solo in a car can be even more harmful. Domestic flights generate the most carbon emissions at 133g per person per kilometre, long-haul flights come in second at 102g, and cars carrying four people generate 43g per person per kilometre. When it's just you in a car, however, emissions per person can skyrocket to 171g!

Train travel impacts vary according to the type of train and route, but estimates put it somewhere between half and a quarter of the carbon output of a flight – partly because of the large number of passengers a train can carry. Bus travel, meanwhile, emits 27-104g per person, depending on the bus and how much it stops and starts (a city bus versus a coach travelling long distances, in other words).

When it comes to flying, the good news is that efforts are being made to make planes more efficient, and to increase the use of sustainable aviation fuel (currently hard to come by and much more expensive than regular aviation fuel). The bad news is that passenger numbers are projected to grow 5% per year, outpacing the expected improvements in aircraft fuel efficiency of 1-2% per year. You don't have to be a mathematician to work out that this trajectory isn't sustainable.
The rise of train travel (and why you should try it)

Image: Tourism Australia
Back in the day, train travel was more popular than air travel, especially in Europe and countries such as the USA. By the mid-1950s, costs came down and air travel became less an elite mode of transport and more the standard as passengers ditched slower moving rail journeys in favour of getting where they needed to go fast.

Train travel is making a big comeback around the world, as slow travel takes hold among travellers wanting to do right by the planet. Speedier trains and a growing number of sleeper compartments are helping the trend along, and some countries such as France have banned short flights taking less than 2.5 hours if there is a train going to the same destination.

In Australia, we don't yet have bullet trains to speed things up but what we do have are iconic train trips that not only make the journey just as memorable as the destination, but are invariably better for the environment than equivalent air or car trips.

The Indian Pacific train route crosses Australia from coast to coast from Sydney to Perth. Covering 4,352 kilometres over three days and two nights, this train passes through the Blue Mountains before stopping in Broken Hill, Adelaide and crossing the Nullarbor Plain.

The Ghan, named after the Afghan camel drivers who helped open up the outback in the 19th century, runs from Adelaide through the Red Centre and up to Darwin. Choose a budget-friendly seat or splash out on a private cabin to make the three-day journey. You can sign up for organised activities and tours at stops along the way or do your own exploring.

Other trains link capital cities in NSW, Queensland, South Australia and Victoria, and tickets are discounted for students and seniors.
Are electric vehicles a viable option for travel within Australia?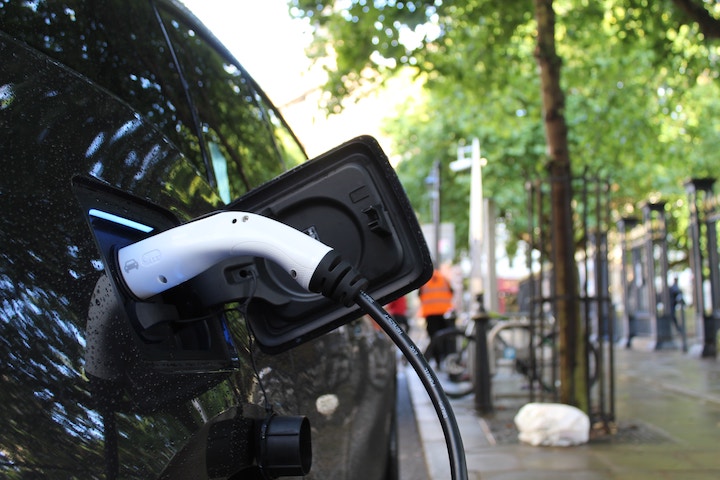 Australia's charging infrastructure is not yet as widespread as many other countries but, with a little planning, it is becoming easier by the month to drive where you want to go in an electric car.

Many car rental companies now offer electric vehicles for hire and, as technology evolves, e-vehicles are likely to be able to go further on a single charge. Currently, the average range of an electric vehicle on a single charge is around 300km, which is plenty for road trips to all but the most remote areas, assuming you plan your charging stop-offs well.

If you're driving from Perth to Sydney, careful planning is required. It's much easier to find charging stations in the coastal areas of Australia than it is in the sparsely populated centre.

PlugShare is a worthwhile app to download before you set off on any e-drive. You can search for charging stations by location, network and charger type, and there are user reviews and ratings of charging stations along the way – it's no fun getting to a charging station only to find it's out of order.

Chargefox, which has a fast-charging network of stations, also has an app that enables you to locate charging stations on your route. All fast-charging stations are powered by 100% renewable energy, making your drive incredibly eco-friendly.
Choosing the right transport method

Image: Tourism Australia
Determining the best transport option for your trip comes down to where you're going, what and whom you're travelling with, and the time you have available.

If driving makes the most sense, but hiring an electric car isn't an option, go for the next best thing – a hybrid vehicle or carpooling to reduce emissions per person. Carpooling apps make it easier to share a journey. GoGet Carshare allows members to book and use cars by the hour or day, and you can offer rides to other members through the GoGet app. You can also offer rides or find one on Share Your Ride or CoSeats.

Meanwhile, bus and train travel remain affordable and low-impact options for getting to and around most destinations, and particularly for long-distance trips. Bus companies range from budget to higher end, so be sure to shop around.
What to do when you can't avoid flying

Image: Tourism and Events Queensland
If time doesn't allow for a slower journey by train or bus, you can make up for the emissions produced on your flight by purchasing carbon offsets to help fund renewable energy and conservation projects. Most airlines in Australia give you the option of offsetting your flight when you book your ticket.

Book direct flights if you can rather than flights that include a stop-over – multiple take-offs en route increase the carbon emitted. Pack as lightly as possible to reduce the fuel needed to transport it – the heavier a plane's load is, the costlier the flight is to the environment.

When you get to your destination, you can further reduce your travel footprint by using public transport, cycling and walking to get around (hire an e-bike or e-scooter to make the going easier). Be sure to stay in eco-minded accommodation and take a refillable water bottle rather than buying plastic. Every little thing helps.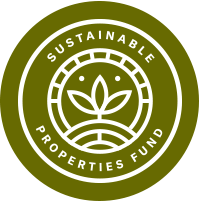 Help protect the environment
With a donation of $2, you can help fund sustainability projects to reduce the environmental footprints of both our properties and our travellers.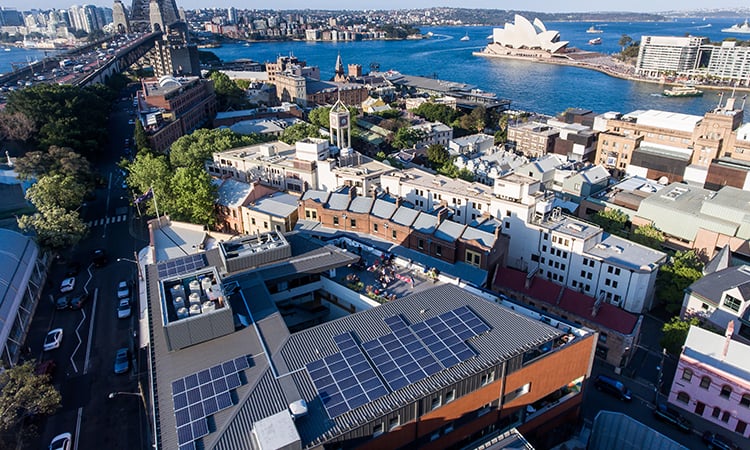 Sustainability at YHA
Properties across our network feature energy-efficient and water-saving features like solar panels, rainwater tanks and recycling facilities.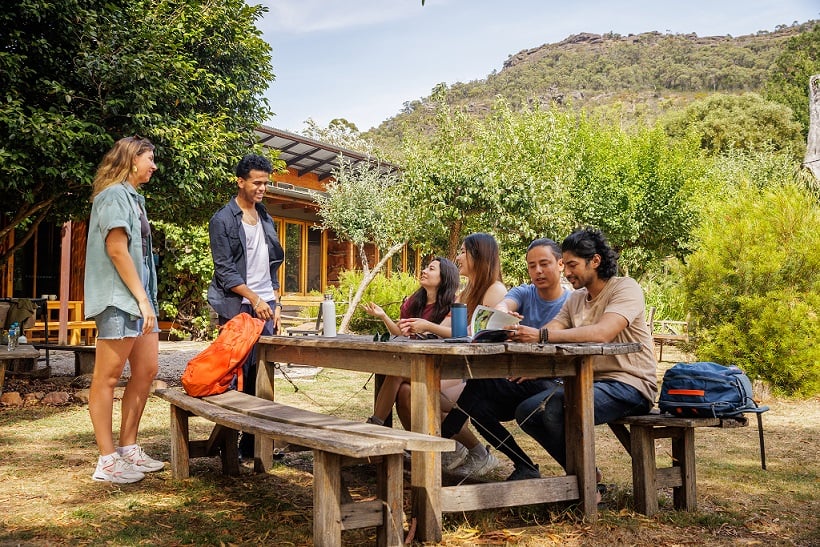 YHA Grampians Eco (Halls Gap)
YHA Grampians Eco is a stylish eco-certified property. Watch wild kangaroos relaxing on the lawn and explore the stunning Grampians National Park.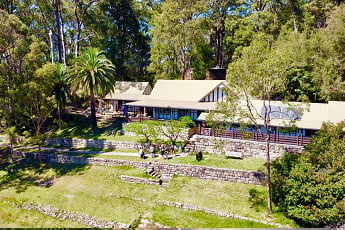 YHA Pittwater Eco (Sydney)
Perfect for those wishing to get out of the city without actually leaving Sydney, YHA Pittwater Eco (Sydney) is nestled on the hillside of Morning Bay in Ku-ring-gai National Park.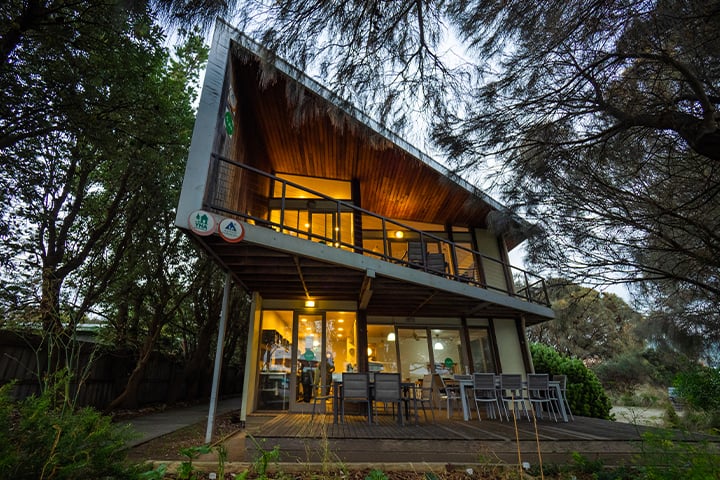 YHA Apollo Bay Eco
Midway along the famous Great Ocean Road, relax by the wood fire heater, and enjoy ocean views from the rooftop at YHA Apollo Bay Eco.