Top 5 eco-friendly escapes
Since the very beginning, YHA Australia has been a keen proponent of environmental sustainability. From our humble roots facilitating nature walks through the forests of Victoria, to our 1967 constitution, which dared to call for the preservation of native flora and fauna, respect and care for our natural world has always been at the core of everything we do.
Today, it's become our mission to make travel as sustainable as possible (so that future generations can enjoy it just as we have), and we've gone to great lengths to kit out our properties to reduce their ecological impact. For environmentally-conscious travellers, whether they prefer private rooms or co-living spaces, these 5 sustainable YHA getaways might just hit the spot – so if that sounds like you, read on...
Blue Mountains YHA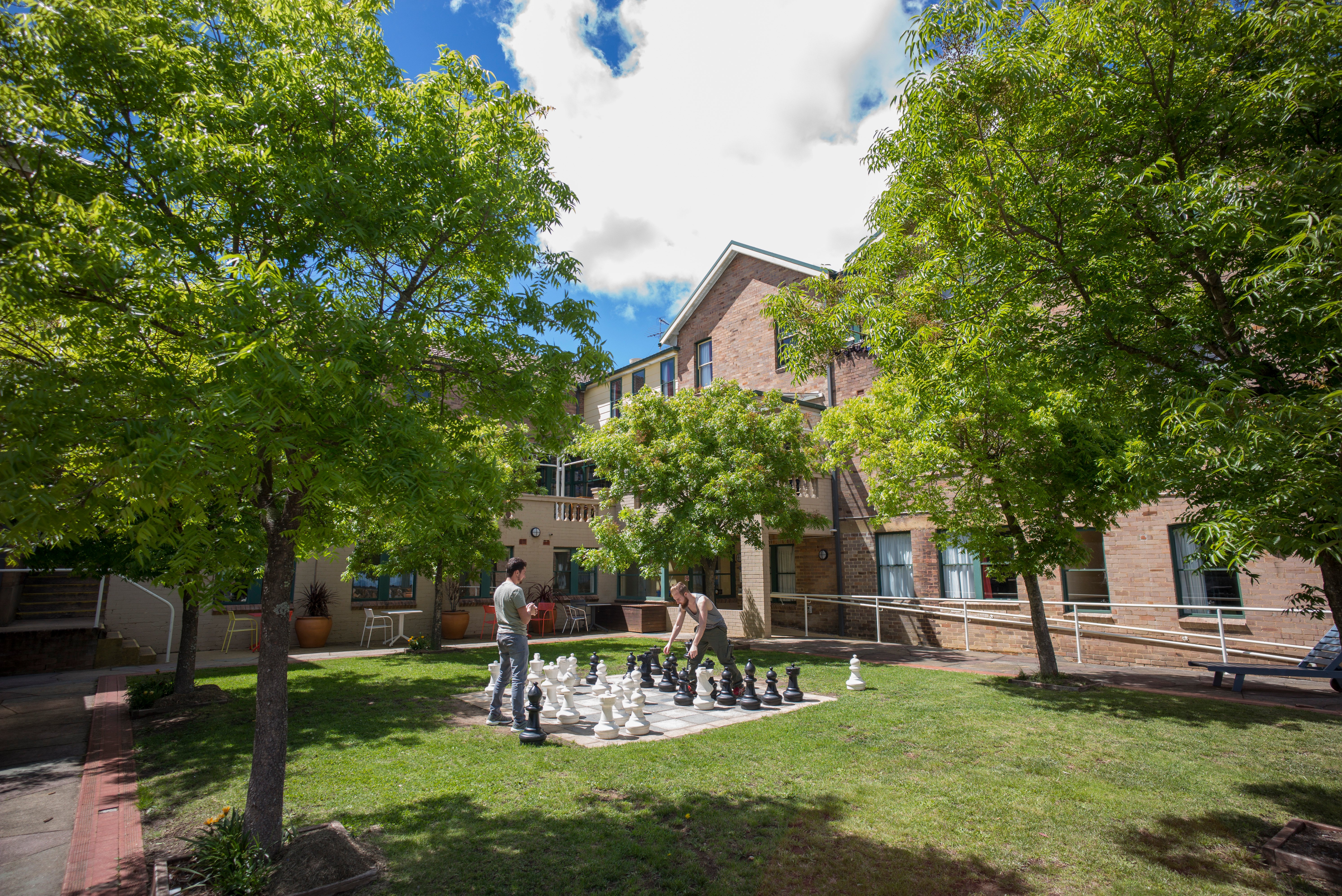 While still in the early stages of its sustainable evolution, Blue Mountains YHA is fast becoming a fantastic option for the ecologically responsible traveller. Situated right in the centre of Katoomba and surrounded by the vast Blue Mountains National Park, this heritage-listed guest house utilises several veggie gardens, a solar-powered fishpond, water-saving shower heads, and timed lighting and heating systems to reduce consumption. During your stay, explore the wilderness on foot, buy locally made art and produce, or take a tour of the area with an Indigenous guide.
Grampians Eco YHA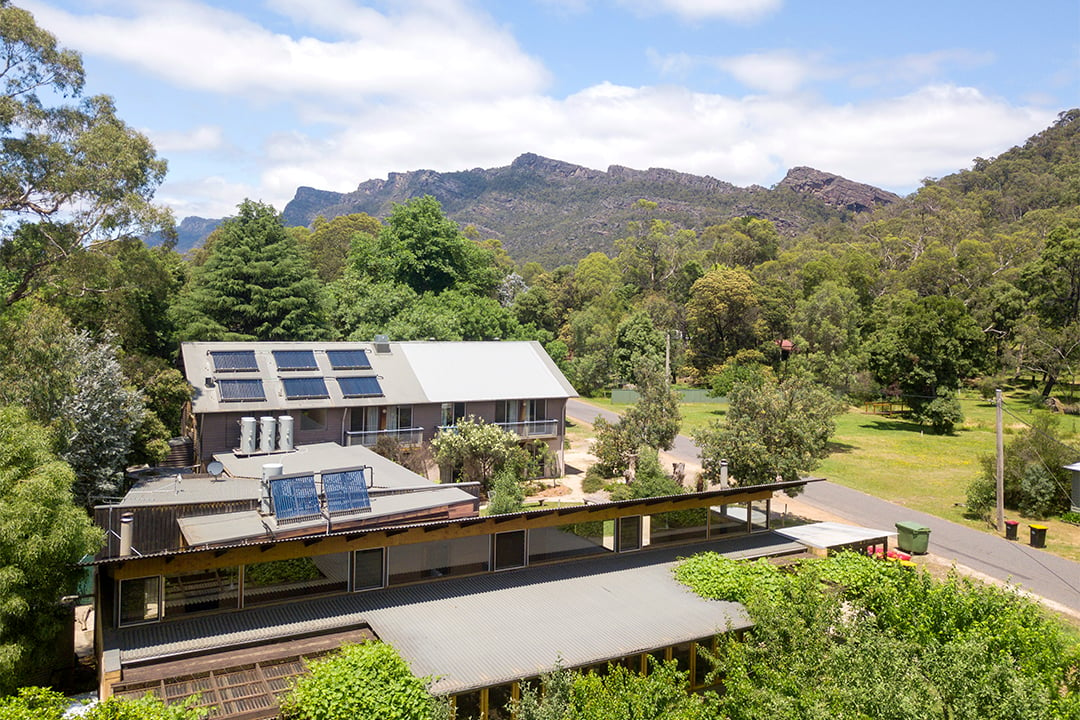 Set against the backdrop of the ruggedly beautiful Grampians National Park, Grampians Eco YHA has sustainability in every fibre of its being. Whether it's growing their own food, collecting rainwater, utilising renewable energy or religious recycling and repurposing, Grampians Eco YHA is a fantastic example of the small but significant difference even a tiny boutique lodge in regional Victoria can make. As a guest, you'll be treated to fresh-laid eggs, toasty log fires and unrivalled hospitality, and can explore the beautiful nature of the Grampians at your leisure.
Pittwater Eco YHA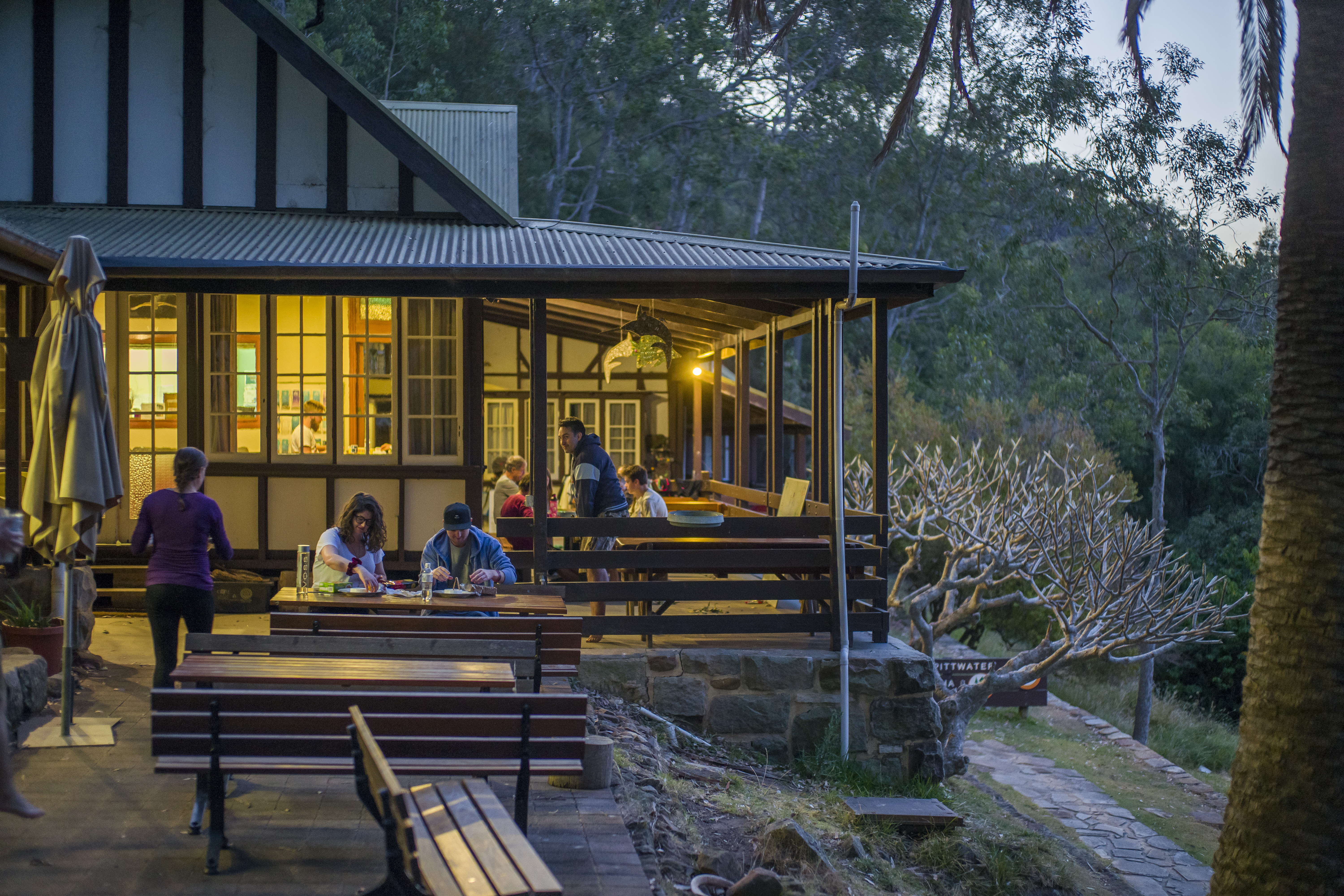 One of the best kept secrets of the Greater Sydney region, Pittwater Eco YHA offers a tranquil experience for nature lovers and anyone hoping to escape the bustle of city life. This Eco-certified retreat makes heavy use of solar power, operates entirely off on-site rainwater, grows produce, composts all organic waste and utlises only power-conserving fixtures. Yep - they're pretty serious about sustainability! If you're lucky enough to stay here, there's yoga, kayaking, bushwalks and much more on offer to get you close to nature and quiet your mind.
Apollo Bay Eco YHA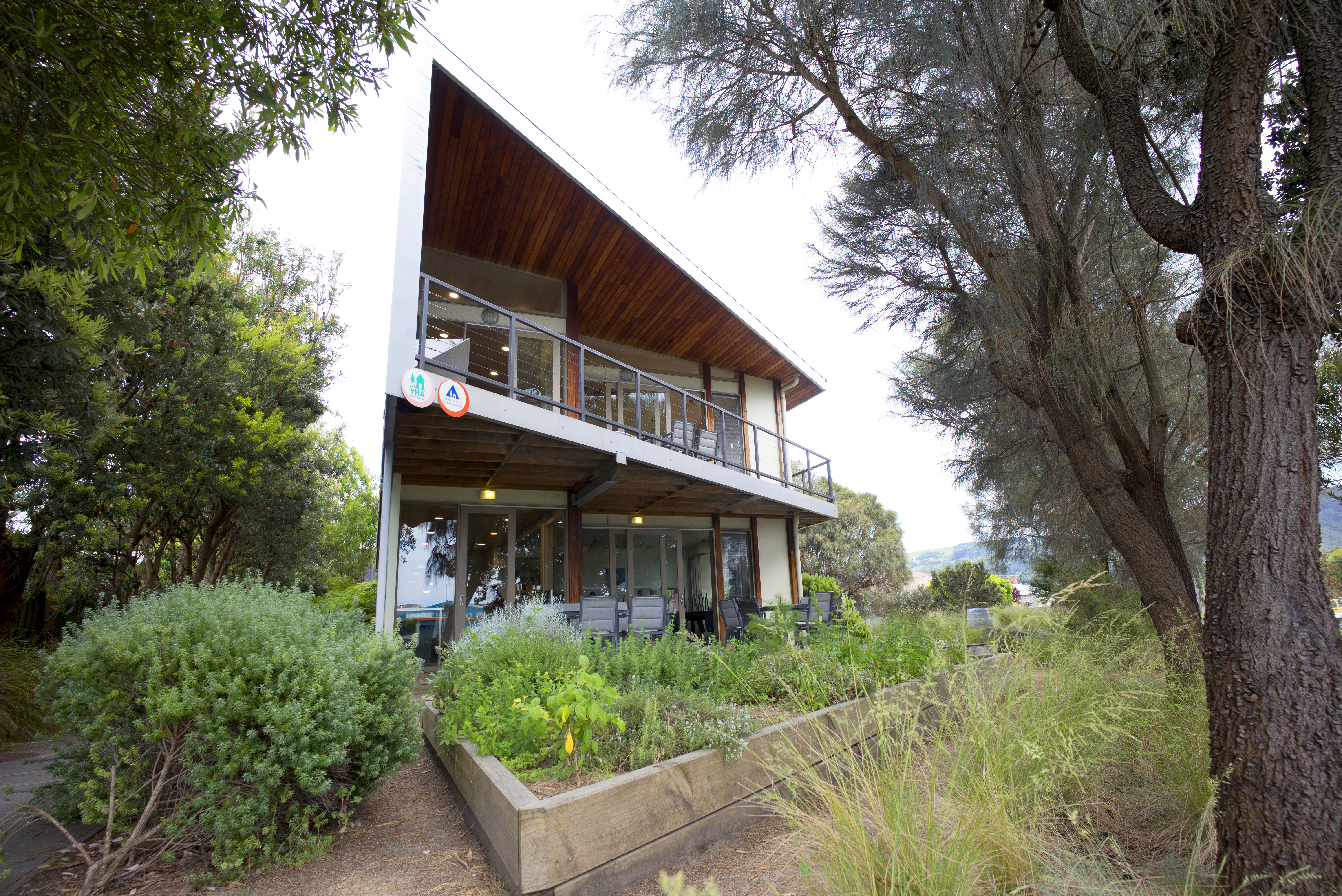 Apollo Bay Eco YHA is an environmentally sustainable gem that provides the perfect halfway point for travellers tackling the epic Great Ocean Road. Nestled among the trees in the eponymous seaside town, the YHA has been built entirely to have as little impact on the local ecosystem as possible, featuring solar panels, energy-efficient lightbulbs, water saving fixtures and a herb garden to name but a few. The region provides incredible hiking and biking, and is rich with leafy rainforests, rolling hills and the iconically dramatic coastlines. Plus, there's Koalas climbing all over everything vertical and green!
Byron Bay YHA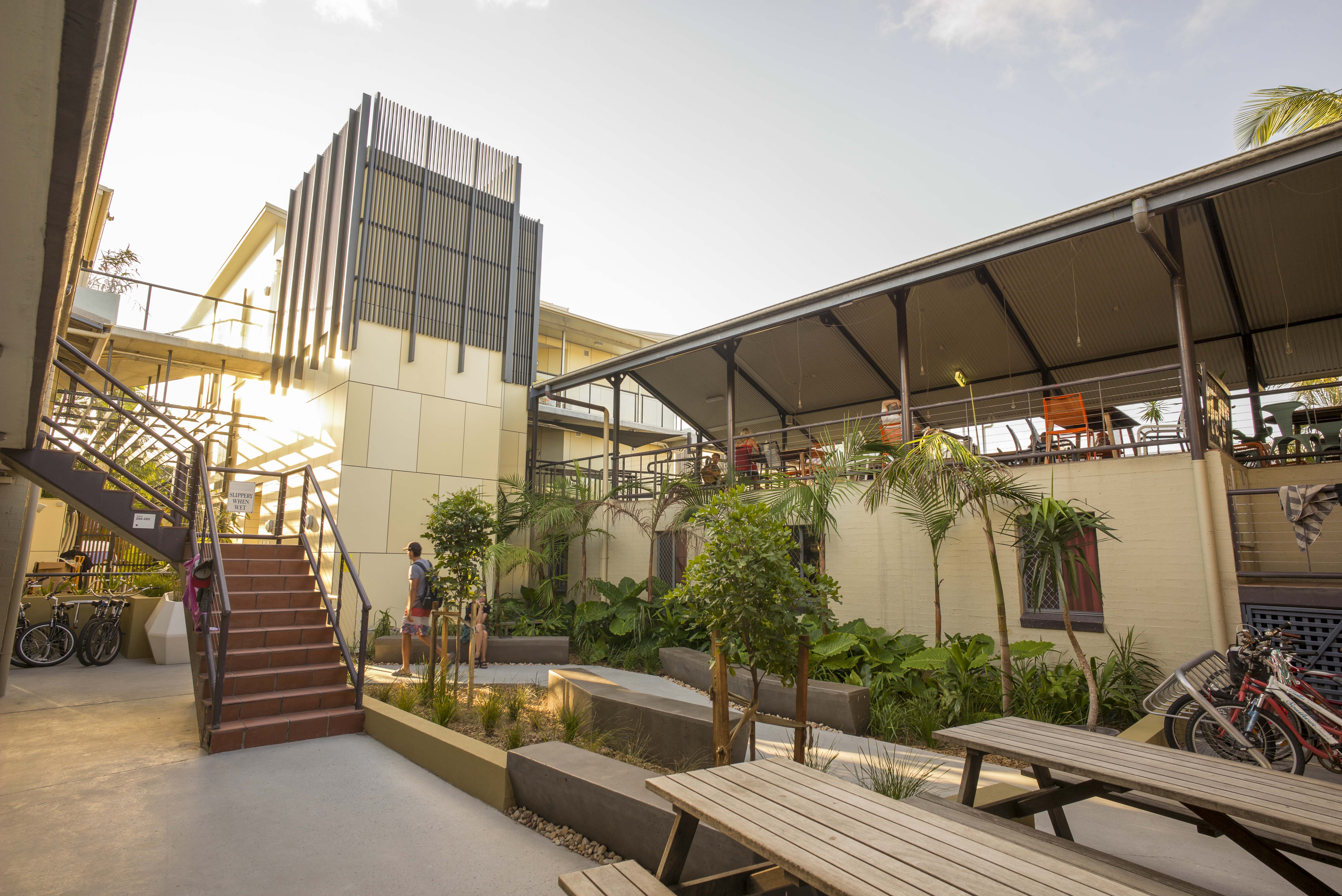 Byron Bay YHA is a shining example of modern, sustainable design, located in the heartland of eco-conscious Australia. Featuring more solar panelling than you can shake a stick at, efficient fixtures and fittings and thoughtful touches like bike storage and a rainwater-fed native garden, it's a refreshingly guilt-free place to stay for those looking to reduce their footprint. As mentioned, the Byron Shire is a bit of a mecca for eco-tourism as well: Spot whales, kayak with dolphins, visit vegan-friendly eateries in town, wander the Hinterland's subtropical rainforests or peruse the nearby hippie havens of Mullumbimby and Nimbin.
Pro tip: Can't find a room on your preferred date? The ultra-friendly Cape Byron YHA has many of the same sustainable characteristics, and is just down the road!
Want more? Here's some more great sustainable travel ideas!