How to make a positive impact on local communities while you travel
It has never been more important to seek out planet-friendly adventures, yet being mindful of our footprint on local communities is just as vital. Before you pass go on your next getaway, ask yourself: how does the nature of my visit support local communities? If you're not sure, use these tips to craft a memorable itinerary bound to benefit the local legends you meet along the way.
Research and respect local cultures

Image: Tourism Australia
Reading up on your destination before you arrive is a great way to get up to speed with local customs – and help you avoid making any cultural faux pas, from wearing inappropriate clothing to using language that may be offensive. In Australia, a great place to start is learning whose Country you are on – every corner of Australia lies within the traditional homelands of an Aboriginal or Torres Strait Islander Nation (major language group). Taking the time to learn about the unique history, stories and traditions connected to the places you visit – ideally on a First Nations-guided experience – is guaranteed to enrich your visit.
Visit off-the-beaten-track communities

Image: Tourism Australia
Tourism to rural communities can provide a welcome cash injection during periods of drought, bushfire recovery and other events that put them under economic stress. In some remote Aussie towns, it's the trickle tourists who keep the local pub – which often double as important community meeting places – in business. So instead of booking your next Australian getaway to a bustling tourist centre, option an outback road trip to the likes of Central Australia or Broome, stopping at historic pubs and country cafes for hearty meals and characterful overnight stays along the way.
Shop at sustainable local businesses

Image: South Australian Tourism Commission
Travel souvenirs mean so much more when you purchase them directly from the artisans who created them, while choosing to shop at earth-conscious small businesses offers an opportunity to support both locals and the environment. Remember to stick to products that are not made from threatened natural materials (like seashells and endangered hardwoods), and in stores look out for ethical product certifications like the Fairtrade and B Corporation labels. Also, not only does local produce always taste better, but shopping at local markets also ensures that your cash benefits locals farmers and producers directly.
Look out for social enterprises

Image: Tourism Australia
A social enterprise is a business that trades to intentionally benefit communities and/or the environment. It's a business model that has been harnessed to great effect by the hospitality industry, particularly in Southeast Asia, where a growing number of social-enterprise eateries double as training centres for locals who would have otherwise struggled to access the skills and training necessary to gain meaningful employment. There are plenty of social-enterprise restaurants in Australia, too – look out for Plate it Forward's two excellent Sydney restaurants, Colombo Social and Kabul Social, which train and employ asylum seekers, and donate meals to people in need.
Snap mindfully

Image: James Fisher/Tourism Australia
Mastering ethical photography is just one of many ways to be a more responsible traveller. When it comes to photographing people – and communities – on your trips, this means seeking consent from locals you would like to focus on (a parent if it involves children), never paying children for portraits (even in pens or sweets) and representing the destination fairly, particularly if you plan to share your images online. These are holiday snaps you can feel good about.
Try a community-based tourism experience

Image: Tourism Australia
Community-based tourism (CBT) is a term used to describe responsible tourism experiences hosted and managed by local communities – typically in poor, rural areas of developing countries – that are designed to benefit host communities over the long-term. While not all CBT experiences achieve this goal (hint: do your research), many nonetheless offer a fantastic opportunity to sample a taste of typical village life while contributing to the community.
Consider a community volunteering opportunity

Image: Tourism Australia
Volunteering doesn't only benefit other people, but also your own wellbeing. In Australia, Volunteering Australia is a good place to start looking for opportunities. You can also deepen your connections to the communities you visit by volunteering at a YHA. When looking for opportunities in developing countries, look for projects that have the local community's safety and best interests at heart. Responsible community-based projects typically require working-with-children background checks, appropriate qualifications and a considerable time commitment.
Support planet-positive communities

Image: Tourism Australia
It's easy to leave communities as beautiful as you found them in an ECO Certified Destination – independently assessed and verified by Ecotourism Australia as having a strong, well-managed commitment to environmentally sustainable practices. Recently certified destinations include Bundaberg in Queensland, the Augusta Margaret River region in Western Australia's South West, and the New South Wales Central Coast. There's also the Coffs Coast of New South Wales and the Port Douglas Daintree region in Tropical North Queensland near Cairns, which in 2019 became the world's first ECO Destination with more than 20 eco-certified tourism experiences to choose from.
Choose your accommodation wisely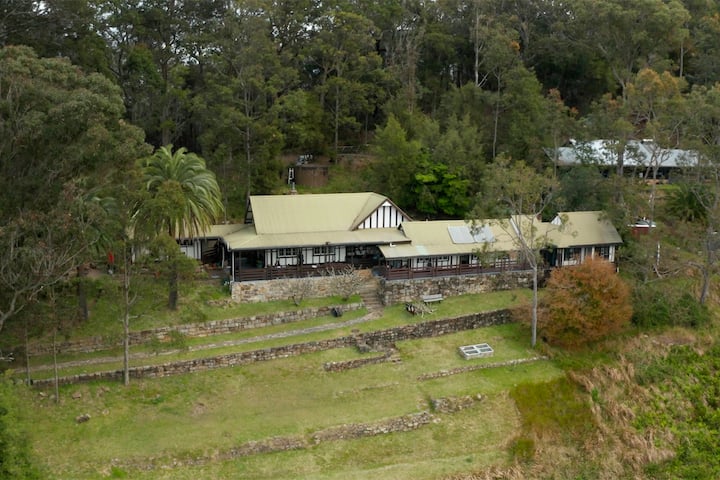 Social-enterprise businesses can also take the form of hotels, but there are plenty of other accommodation options designed to operate in harmony with local communities. Namely, eco-friendly accommodations that give back to the communities they operate in. YHA properties, for example, are actively involved in local events and fundraise for various charities dedicated to reducing social inequalities. You can also opt to donate $1 to the Sustainable Hostels Fund when you make your next booking, which helps to fund hostel-specific sustainability initiatives across the YHA network.
Words: Sarah Reid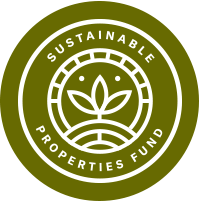 Help protect the environment
With a donation of $2, you can help fund sustainability projects to reduce the environmental footprints of both our properties and our travellers.