The most beautiful places in Victoria
Known for its rugged highlands, towering forests and dramatic coastlines, the Tasman Sea-straddling state of Victoria can be simply breathtaking at times. But with hundreds of parks and reserves scattered across the state, how do you know where to go to find the very best examples of its natural beauty? Fear not - YHA is here with our list of the most beautiful landscapes from across the Garden State. Put down a pin and get adventuring!
Mt Buffalo National Park

Image: Visit Victoria | Rob Blackburn
Stretching across the NSW/Victorian border, the Australian Alps is one of the only truly mountainous regions in Australia. Named for its resemblance to a sleeping buffalo, the gorgeous peak of Mt Buffalo and its surrounding national parkland is one of the highlights of region and is famed for its fantastic hiking and cross-country skiing. Though there are other parts of the High Country that boast more manicured ski and mountain biking trails, there are few places in the state more aesthetically pleasing than Mt Buffalo.
Grampians National Park - Gariwerd

Located in western Victoria, the dramatic landscape of the Grampians is one of Australia's most underrated pieces of natural beauty. Comprised of immense tumbling sandstone hills and cliffs, this rugged countryside is amazing for rock climbing and bushwalking, and is home to some fantastically well-preserved Indigenous rock art. Stay at Grampians Eco YHA for the full experience.
The Twelve Apostles & Surrounds (Great Ocean Road)

If you're visiting Victoria for the first time, a trip to the Twelve Apostles along the world-famous Great Ocean Road is pretty much non-negotiable. These immense pinnacles of limestone are a jaw-dropping testament to the sea's powers of erosion, by which millenia of waves beating against the cliffs have slowly carved away the rockface. Interestingly, though several have toppled in recent decades, there have never actually been twelve of them. Be sure to stop by Apollo Bay Eco YHA and Port Fairy YHA as you head along the coast.
Dandenong Ranges National Park

Image: Visit Victoria | Rob Blackburn
With its lower reaches rubbing shoulders with the Eastern suburbs of Melbourne, the picturesque Dandenong Ranges are perhaps the most accessible of the destinations on this list. This richly forested region straddles the site of an extinct volcano, and features rolling hills and lush vegetation that lends it a primordial feel at times. Stay at one of YHA's Melbourne properties to explore the region and Melbourne itself in one fell swoop.
Great Otway National Park (The Otways)

Image: Visit Victoria | Great Ocean Road Tourism
Located on and around Cape Otway, about half-way along the Great Ocean Road, Great Otway National Park is a lush pocket of green, hilly land covered in dense temperate rainforest and flanked with impressive coastline. The best way to experience this unique ecosystem is bush walking right into the heart of it, but there's also lots of fun to be had at some of the excellent local mountain biking trails. Nearby Apollo Bay Eco YHA is perfect to accommodate you on your journey.
Yarra Ranges National Park

Image: Visit Victoria | Ain Raadik
Part of the same swathe of heavily forested, hilly land that also comprises the Dandenong Ranges, the Yarra Ranges National Park is home to some of the tallest and straightest trees in Australia (namely the Victorian mountain ash, growing to around 90m tall!). A misty morning in this part of Victoria is truly a sight to behold and is well worth the drive from Melbourne - all the more so, because the bulk of tourists from the city seem not to have caught on!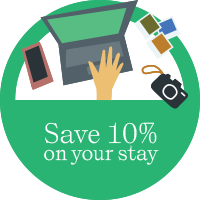 Book direct and save
By booking direct with MyYHA you'll receive our exclusive discounted rates. Sign up or login to get 10% off at select properties.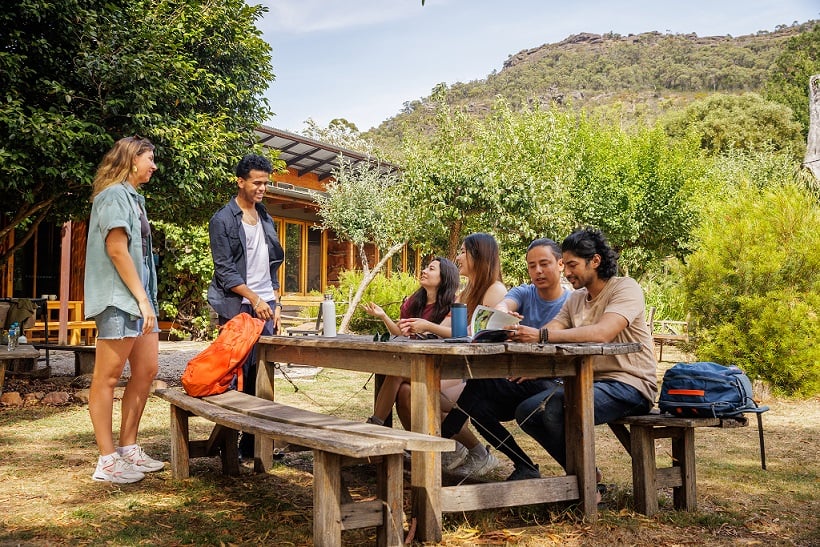 YHA Grampians Eco (Halls Gap)
YHA Grampians Eco is a stylish eco-certified property. Watch wild kangaroos relaxing on the lawn and explore the stunning Grampians National Park.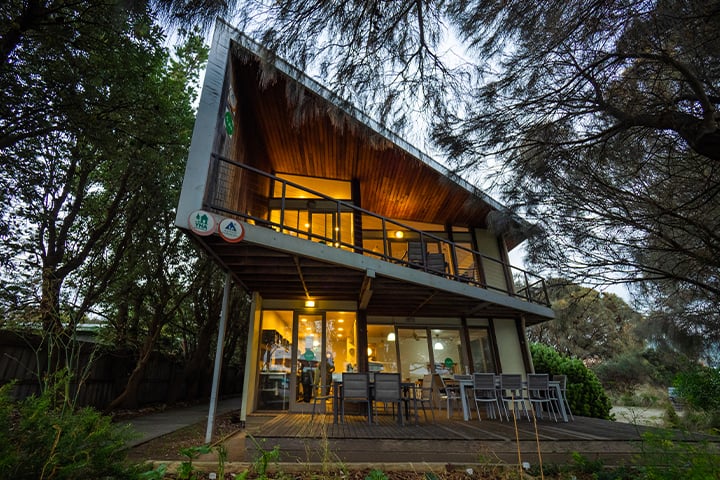 YHA Apollo Bay Eco
Midway along the famous Great Ocean Road, relax by the wood fire heater, and enjoy ocean views from the rooftop at YHA Apollo Bay Eco.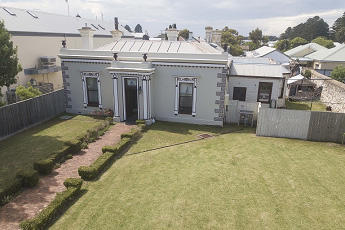 YHA Port Fairy
YHA Port Fairy is a heritage listed cottage situated at the end of the Great Ocean Road in Port Fairy. Relax by the open fireplace after a day of exploring.