12 Experience Souvenirs to Collect in Australia
Goodbye key rings, hello skydiving, surfing and sailing! Not only is it more planet-friendly to collect experiences rather than bottle openers and fridge magnets, you'll have the memories (and instagram photos) that'll last a whole lot longer.
Take a surf lesson at Bondi Beach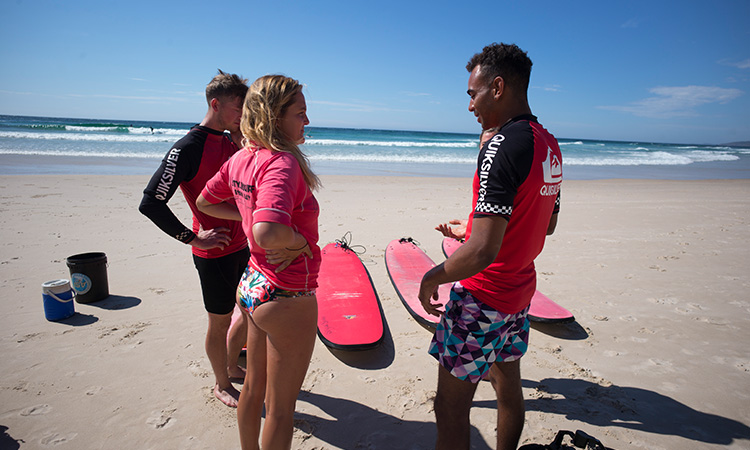 It may be a tourist trap, but neither visitors nor locals can deny that Bondi is one of the best beaches in Australia. You know Australia for its gnarly (sorry, couldn't help it) surf culture, so what better souvenir to collect than a surfing lesson with Let's Go Surfing at this iconic beach?

Perfect for a beginner or as a refresher, you'll cover all the basics from paddling, catching waves and standing. You'll receive a personalised experience, with a maximum participant to instructor ratio of 5:1, as well as all equipment included. Reward yourself with a fantastic lunch and window shopping around the hip neighbourhood afterwards!
Where to stay: Get an awesome harbour-side berth at YHA Sydney Harbour.
Discover the Whitsundays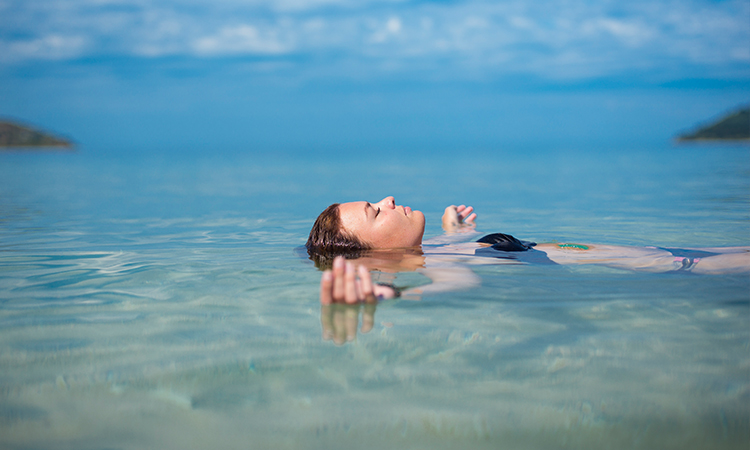 The white sand beaches and turquoise waters that inspired your trip to Australia are real, and you'll see them all when you visit the Whitsunday Islands. Made up of 74 islands of pure paradise, the Whitsunday Islands are beyond your wildest, most magical dreams.

Stretch out on the bright white sand of Whitehaven Beach, swim with sea-turtles and rainbow fish and sample the local cuisine - fresh seafood and fabulous tropical cocktails. Bob along the crystal clear waters by bareboat and kayak and relax as the rest of the world slips away from you. Seeing as many of the Whitsundays as you possibly can is an experience not to be missed when exploring Australia's east coast. From Airlie Beach, simply hop on a ferry to the island of your choice and let yourself be captivated by the beauty of the Whitsundays.
Instagram a Pink Lake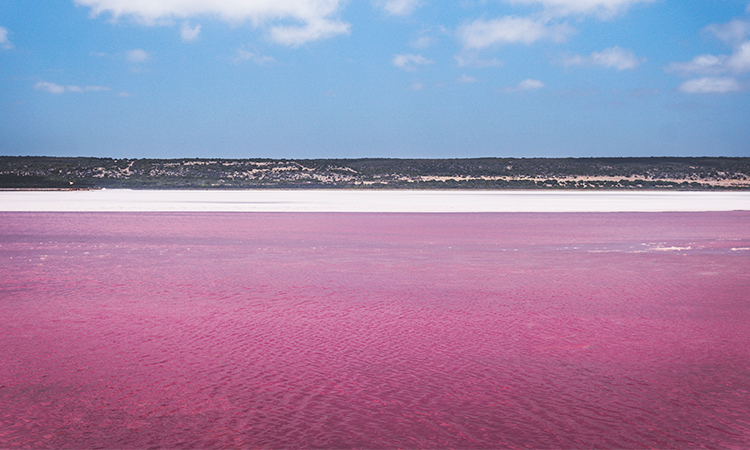 If someone told you about a lake that was only 600 metres long and had zero fish living in it, you wouldn't think people would travel from all across the world to see it. But there's one tiny reason why people flock to Lake Hillier in Western Australia: it happens to be bright, bubblegum pink!

The reason for its dramatic hue isn't entirely known by scientists, but most agree it has to do with the presence of micro-organisms called Dunaliella salina, which produces a sort of red dye. One thing's for sure – Lake Hillier will be the centrepiece of your Instagram profile for years to come. It's a bit of a challenge to access, but don't spend your time in the stunning town of Esperance trying to work out the logistics of this - just book a tour from the heart of WA and we'll sort out the rest.
Where to stay: A short trip away at YHA Fremantle Prison.
Snorkel the Great Barrier Reef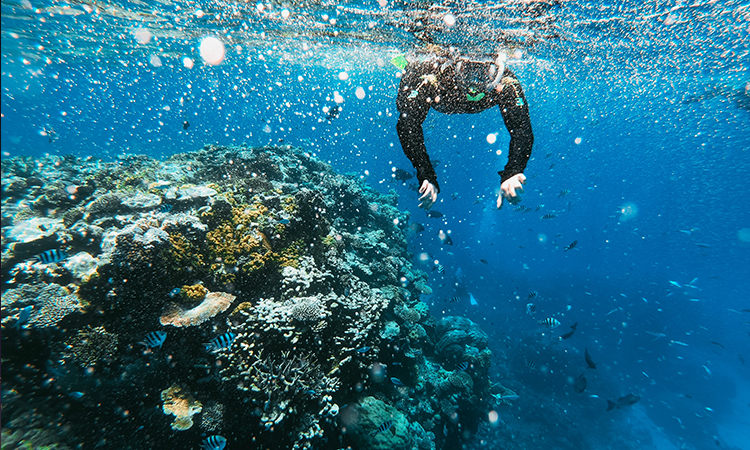 One of the Seven Natural Wonders of the World, it should basically be a law to visit the world's largest living organisms when you come to Australia. Home to endless spectacular coral and fish species, you can enjoy the wonders of the Great Barrier Reef by snorkelling, scuba diving, helicopter tours and glass-bottomed boats.

If you're going to go, you need to do it right, so book a tour with YHA Travel and Tours – not only will you be safe in the hands of experienced and knowledgeable tour guides, you'll also receive a sweet discount with your YHA membership! Another great way to do the Reef is by visiting Reef Teach beforehand, to learn all about the Reef from a qualified marine biologist, including what to look out for and how to make the most of your time. Getting to know the Reef will be the crowning jewel in your collection of experiences – whatever you do, don't miss it.
Where to stay: YHA Cairns Central - the best access point for the Great Barrier Reef.
Go on an Adventure in Port Lincoln
It's time to head down south to the adventure capital of South Australia, Port Lincoln! On the tip of the stunning Eyre Peninsula, there's endless epic bucket list items you can tick off right here. Meet some friendly critters - you can swim, somersault and swirl around curious sea lions. Or gorge on fresh Coffin Bay Oysters straight out of the ocean. If you want adventure featured prominently in your souvenir collection, Port Lincoln is the town for you.
Explore Sydney Harbour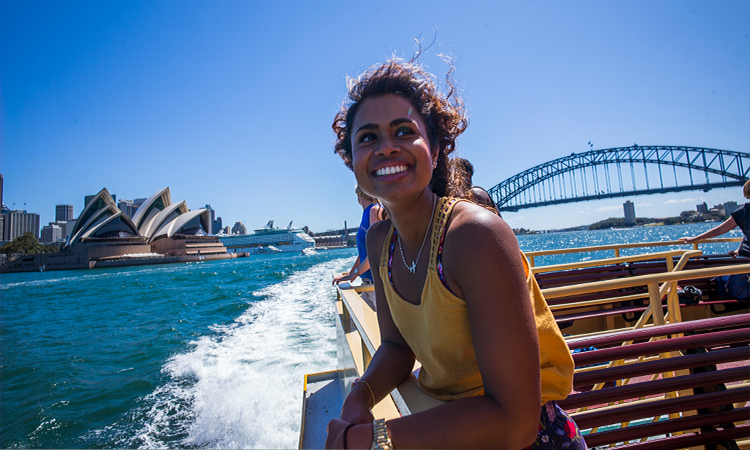 Sydney Harbour is iconic for a reason. There's so many things to tick off in and around it - you could spend whole days here and never get bored. Meet Aussie and exotic animals at Taronga Zoo, with a captivating view of Sydney Harbour right behind the giraffe enclosure.

Check out the fancy suburb of Watsons Bay, the "haunted" Q Station on the Northern Beaches, enjoy endless entertainment in the Darling Harbour area, take your perfect Sydney Harbour photo from a cool restaurant at Circular Quay and dive into authentic Aussie surfing culture at Manly.

The best part? You can easily experience ALL of this when you book with YHA Travel and Tours – get a hop on, hop off ferry ticket to all these fantastic spots, and entry to Taronga Zoo included from just $59! You obviously weren't going to leave Australia without seeing Sydney, so make sure you do it properly before you add it to your collection of experiences.
Where to stay: Both of our Sydney properties are perfectly placed for all your experience-collecting needs.
Travel along the Great Ocean Road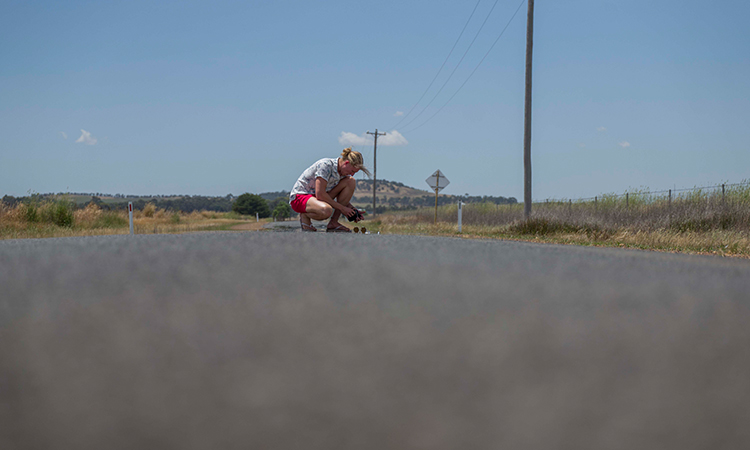 Built by returned soldiers between 1919 and 1932 and dedicated to soldiers killed during World War I, Great Ocean Road is the world's largest war memorial, and is without a doubt one of Australia's must-do road trips.

Winding along the Southern Ocean from Torquay to Nelson, there is so much to see and do along this iconic stretch. Your first stop should be Apollo Bay, for optimal koala spotting and exploring the rainforest and waterfalls of the Otways. Then check out the 12 Apostles, only an hour-and-a-half drive away from Apollo Bay. Continue on to Port Fairy – a gorgeous, picturesque fishing town you're guaranteed to fall in love with.
Where to stay: YHA Apollo Bay Eco then YHA Port Fairy!
Ride a camel into the sunset at Cable Beach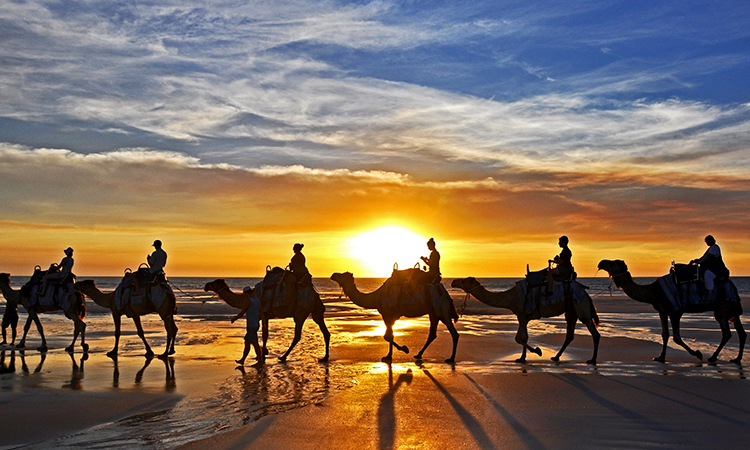 To really make your Australia adventure stand out, you need to take the road less travelled and head to Broome, at the very tip of the country. Broome's standout attraction? Cable Beach - 22 kilometres of gorgeous white sand framed with the dazzling turquoise of the Indian Ocean.

Here, you can swim, fish, kayak and surf to your heart's content, go on a 4WD drive tour or simply find a lovely patch of sand to stretch out on. However, the one experience you absolutely have to collect here is seeing a spectacular ocean sunset on Cable Beach, and letting your senses be wowed by electric purples, golds and reds. Go on a famous sunset camel ride as the sky lights up, and you've got an invaluable experience souvenir you'll treasure forever.
Where to stay: With the friendly folks at YHA Broome.
Visit some Islands (and not just Rottnest!)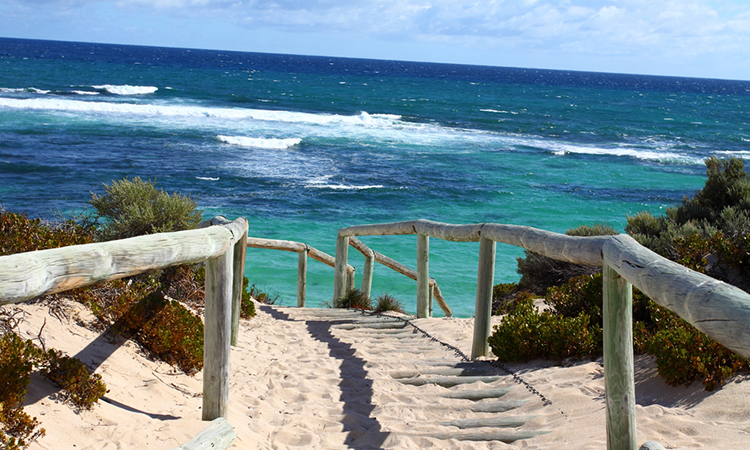 You've heard of meeting the quokkas on Rottnest Island, but did you know Australia has countless fantastic islands off the coast that are just as amazing? It would be near impossible to see them all, but to make your Australia experience extra special, you should try to get to as many as you can. Take a ferry to Bruny Island from Hobart to taste the freshest and best produce you'll ever find, and keep an eye out for the rare white wallaby.

Check out Stradbroke Island and spend days on end sandboarding, surfing, kayaking, swimming and doing pretty much everything that is possible to do on an island – crash at YHA Stradbroke Island while you're there. From Adelaide, join a YHA Travel and Tours trip to the incredible fairytale land of Kangaroo Island, where you'll spend the day spotting wildlife, swimming at secret beaches and eating fresh seafood.

Journey just south of Melbourne to the beautifully rugged coastlines of Phillip Island. Stay at YHA Phillip Island by night and take a tour of the island by day, including witnessing the famously adorable Penguin Parade. Experiencing everything one of Australia's islands has to offer is truly special - the more you can do, the better!
Where to stay: YHA Adelaide Central (Kangaroo Island), YHA Stradbroke Island, YHA Hobart Central (Bruny Island) or YHA Fremantle Prison (Rottnest Island), YHA Phillip Island.


See the Aurora Australis in Tasmania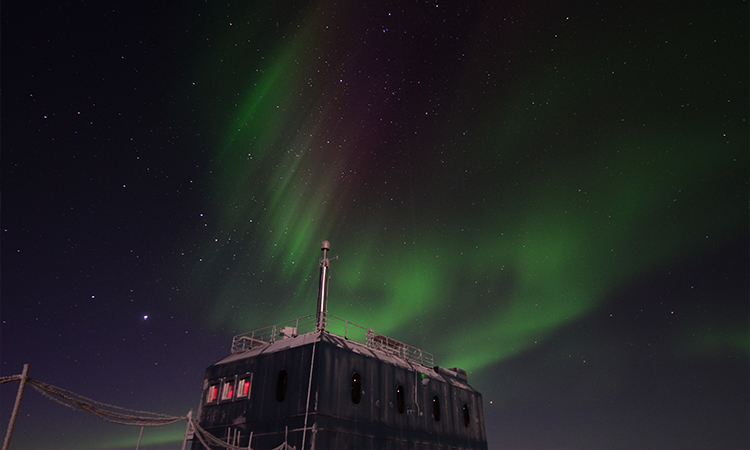 You've heard of the Northern Lights, but here's why Aurora Australis, aka the Southern Lights, is better: you can see it all year round! The only way you can do it is by taking an unforgettable day trip from Hobart to Cradle Mountain-Lake St Clair National Park.

Be captivated by the rich and diverse vegetation as well as the wildlife, including Tasmanian devils, quolls, platypuses and echidnas. At the end of the day, people will settle in around Cradle or Dove Lake in the hopes of seeing Aurora Australis. Though you can see it all year round, your best chance of seeing the magic is during May to August. The view of the lights reflecting off the mirrored waters of a lake will be etched in your brain forever.

Tasmania will take your breath away, and the magic of Aurora Australis perfectly sums up everything that's special about this underrated region of Australia.
Where to stay: Day trip it from Hobart Central YHA.
Take the Explorer's Way from Adelaide to Alice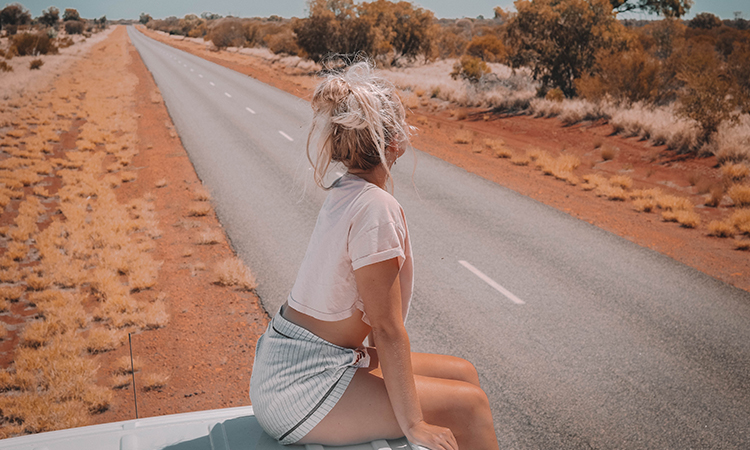 This famous long-haul road trip is all about the journey, baby! The Explorer's Way route between the bottom of Australia to the top is the definition of The Great Australian Road Trip. There's 3000 kilometres between Adelaide and the top of the NT, Darwin, and so much to see and do - it's recommended you spend at least two weeks travelling this road.

From Adelaide, your first stop should be Coober Pedy – an underground town known as Australia's opal capital. Continue on to Uluru, the sacred rock you've heard so much about. From there, it's a shorter drive to the famous outback town of Alice Springs, where you can channel your inner Crocodile Dundee. You wanted to experience the true Aussie outback you saw in the movies - taking the Explorers Way is how you'll find it. Brave adventure to head further north to Darwin, and you're set!
Where to stay: Adelaide Central YHA, Alice Springs YHA
Visit a "Big Thing"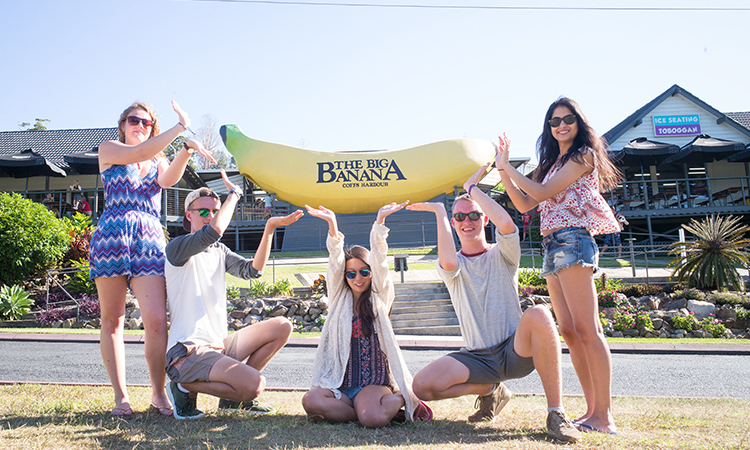 For reasons unknown, it has become a pastime in Australia to erect giant sculptures of Big Things, from the Big Banana in Coffs Harbour to the Big Scotsman in Adelaide. There's over 150 Big Things in Australia, and checking a few of them out is definitely an experience you should have.

Get a photo perched on the Public Purse while you're shopping up a storm on Melbourne's Bourke St. Pose with the Big Prawn when you're sampling the delightful prawns of Exmouth. Visit the Dreamtime Cultural Centre in Rockhampton and learn about Aboriginal culture, then snap a photo of the Big Dugong. Whatever you choose to see, seeing some of Australia's Big Things is a must-do. Need inspiration? Check out our carefully curated list of the 10 Best Big Things in Australia!
Where to stay: We have beds for you near loads of the Big Things, but if it's the banana you're after, Port Macquarie YHA is a great stop-off on your way up the fruit-famed coast.