6 ways to be a better traveller in 2024
We can't all be Greta Thunberg, but all of us can take a stand and drive change … simply by making planet-friendly choices when we travel. Read on to learn what you can do to become a better traveller.
Care about saving the planet? Us too! But we also love to travel. Thankfully, momentum is building within the travel industry to turn things around. From airlines eliminating single-use plastics to tourism operators reducing water use and waste, sustainable travel practices are beginning to become the norm.
In other good news, a growing number of destinations are stepping up in their commitment to the planet in game-changing ways. As well as reducing the impact travel has on the environment, they're finding ways to help travellers leave a place and the people who live there better off than they found it.
Sustainable travel is evolving and regenerative travel is emerging as the new way forward.

Let's talk about give and take
Just what is regenerative travel, anyway? Regenerative travel is about more than minimising your travel footprint; it's about striving to benefit a destination more than you harm it during your stay. It's giving back more than you take and seeking to build meaningful connections in the places that you visit. So, how can you adopt this regenerative mindset?
Think of yourself as more than just a visitor – be active and engaged in the destinations that you move in and out of.
Make choices that help strengthen local communities, economies and environments.
Find ways to connect to the country you're in and (if you can) seek Indigenous wisdom.
Ready for your next trip? Here are our tips for turning this mindset into more thoughtful and responsible travel choices:
1. Think about your destination
The first step in becoming a better traveller is thinking about where you are travelling to and why you're going there. Instead of going to the same tourist hotspots as everyone else, why not explore a lesser-known city, national park or island that gives you the chance to connect with nature or local culture? And instead of aiming to see and do as much as you can in the time you have available, why not slow down, stay a while longer in one place, and live more like a local? Better yet, engage with locals – find out what they love about their home and visit places they recommend. Fully immersing yourself in a place like this leads to more meaningful experiences and sustainable destinations.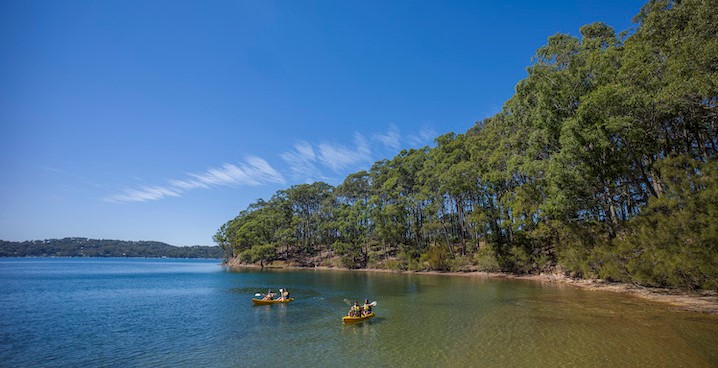 2. Pack for the planet
Getting ready with everything you need is all part of the exciting lead-up to an adventure, but put on your responsible travel hat before you hit the shops.
While it's great to support sustainable brands, it's even better if you can avoid handing over your credit card in the first place. Does it really matter if you're washing and wearing the same few clothes on repeat rather than making a fashion statement every time you step out the door? Follow these packing tips to set off on the right foot:
Pack what you already own, and dress in breathable layers
Borrow rather than buy must-have items
If you must make a purchase, see if you can find it second-hand
Support sustainable brands with a free lifetime repair policy (Patagonia, for example)
Take cosmetics and toiletries that are either reusable (for periods, makeup removal, shaving) and free of harmful chemicals and needless packaging. Shampoo bars, for example, save space in your luggage, reduce waste and are kind to the environment.
3. Get there responsibly
If one airline is working hard to eliminate waste and reduce carbon emissions, and another isn't, which one would you rather fly with? Do a little research before booking your flight to find an eco-minded airline, and take a direct flight if you can (take-off and landing uses the most fuel). You can also offset your flight's emissions by paying a little extra when you book, or by signing up with a dedicated carbon offset program such as Greenfleet.
4. Choose a sustainable stay
Many accommodation providers claim to prioritise sustainability, but take the time to find out whether they're all talk or working to make a genuine difference before you decide where to stay. With its emphasis on shared accommodation and co-living, staying with YHA is a no-brainer if it's important to you to travel responsibly. Sharing a space with fellow travellers minimises your travel footprint, and YHA actively supports initiatives that reduce energy, conserve water, minimise waste and give back to the community, with some properties standing out as seriously phenomenal eco-themed stays.

Rainwater tank at Grampains Eco YHA and solar panels at Byron Bay YHA
5. Support what matters
Even in the most commercialised parts of Australia, there are plenty of ethical and environmentally conscious ways to spend your time, if you know were to look. If you're joining a tour during your travels, be sure the operator has clear policies in place to care for the environment, support local communities and protect wildlife. A vague statement such as 'we care about the planet' isn't enough – look for specific impact projects, social enterprise businesses or B Corp membership. In Australia, we also recommend supporting indigenous-owned travel businesses.
Supporting social enterprises when you travel really can change the world. Cafes that train and employ at-risk youth, craft co-ops that empower women and preserve their traditions, agricultural tours that generate opportunities for future generations … finding local social enterprises is easy with a quick online search, and don't forget to spread the word during your visit with a post, reel or story!
6. Travel like a local
Opt for low-impact transport whenever you can. Getting around under your own steam is obviously best (walking or cycling), but trains and other forms of public transport are the next best thing. If you're planning to drive, consider ridesharing (aka road-tripping with other travellers headed the same way!). Take a refillable water bottle (one that filters out any nasties is best), and bring a reusable shopping bag, washable food container, utensils and coffee cup (for takeaways).
Wherever you decide to go next, we hope we've inspired you to travel with the future of the planet in mind. If we all work together to care for the earth and its inhabitants and give more than we take, just imagine what we can achieve.
Read next: Top 10 Tips for Greener Travel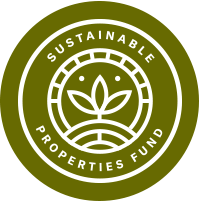 Help protect the environment
With a donation of $2, you can help fund sustainability projects to reduce the environmental footprints of both our properties and our travellers.