Why you should spend the night on your next school excursion
Take the stress out of planning an educational trip by staying in safe, clean and affordable accommodation tailored to groups.
You've collected the permission slips, loaded the lunches onto the bus, seated the students, done a head count after the last straggler has finally arrived 15 minutes late . . . and just as you've set off on your excursion, it feels like you've only got a couple of hours before you need to jump back on the coach and head home again.
Skip the stress and give your students more time to learn in exciting new surroundings by turning your next school excursion into an overnight trip – and with dozens of secure properties offering group-specific facilities, YHA is Australia's leading provider of affordable group accommodation.
Stuck on where to take your students this year? From archaeological digs in Sydney to spending the night in a prison cell in WA, here are six great options for your next overnight excursion.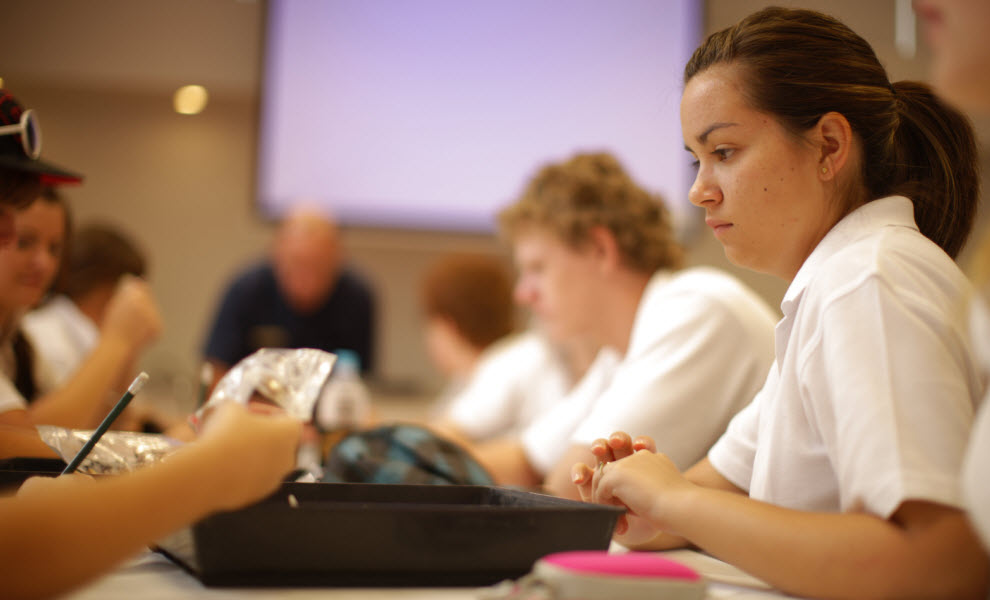 SYDNEY HARBOUR
Excursions don't get more hands-on than the Big Dig Archaeology Education Centre at Sydney Harbour YHA, with a range of educational programs tailored to classes from Years 1-11 presented by Sydney Learning Adventures.
The centre gives students the chance to step back in time to an era of convicts and colonisation, immersing them in the remnants of 200-year-old cottages and precious artefacts that provide a fascinating first-hand glimpse into the earliest days of Sydney's historic Rocks precinct with educational programs covering every stage of the curriculum.
The centre consists of two classrooms, each seating 50 students and fitted with a digital projector and screen, as well as a simulated dig area for primary classes and observational areas weaved throughout the well-preserved dig site.
If you're travelling from outside Sydney or don't want to limit your excursion to a day trip, Sydney Harbour YHA is suspended directly on top of the archaeological remains. The property provides catering options for every meal, as well as a dedicated groups dining room and common area, comfortable four- and six-bed multi-share rooms with ensuite bathrooms, and secure electronic key card access to all bedrooms and group areas.
Staying overnight at Sydney Harbour YHA – walking distance from Sydney's iconic Opera House and Harbour Bridge – also gives your class the opportunity to take part in the huge number of curriculum-based school programs put on by The Rocks Educators Network and Sydney Living Museums, more valuable opportunities to experience colonial Sydney.
Stay at: Sydney Harbour YHA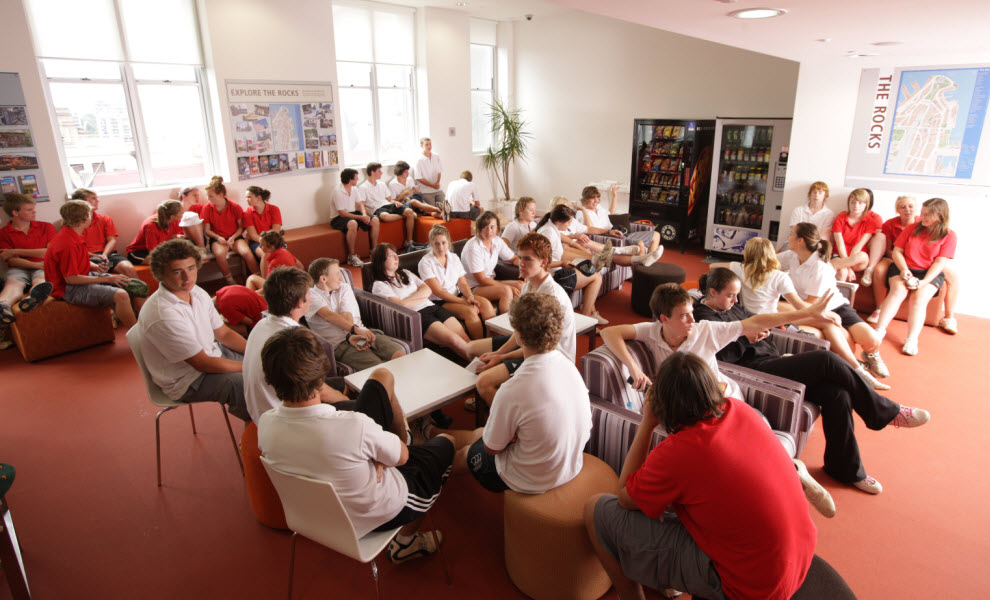 FREMANTLE PRISON
It's one thing to learn about the UNESCO Heritage Listed Fremantle Prison on a tour . . . but it's another thing altogether to spend the night in one of the old cells!
The prison was built by convicts in the 1850s and the women's wing was converted into Fremantle Prison YHA in 2015, retaining the building's original character while adding purpose-built facilities for a comfortable stay behind bars.
Bring history to life for your students with a guided tour of Fremantle Prison, which is accompanied by a series of educational resources free to download from fremantleprison.com.au that are designed to support the outcomes in the Society and Environment learning area of the WA curriculum.
The prison hosts a variety of exciting excursions, from day tours exploring the history of the gaol and what life was life for convicts sent to the Swan River Colony in 1850, to adventures through the labyrinth of tunnels beneath the site and eerie torchlight tours exploring the dark side of the cell block for brave students aged 10-plus.
And there's plenty for your class to learn about the historic port city outside the prison walls, too. The WA Maritime Museum, WA Shipwrecks Museum, Fremantle Roundhouse, and the Fremantle Arts Centre all offer educational programs to visiting school groups, and they're all within two kilometres of Fremantle Prison YHA.
Services and facilities include lockers in all shared rooms, plus games and TV lounges, a conference area, BBQ and kitchen facilities, breakfast included, and luggage storage before check-in and after check-out. And the YHA is just as secure as you'd expect a prison to be, with 24-hour reception and room card keys for security.
Smaller groups can also book the picturesque old warders' cottages all to themselves.
Stay at: Fremantle Prison YHA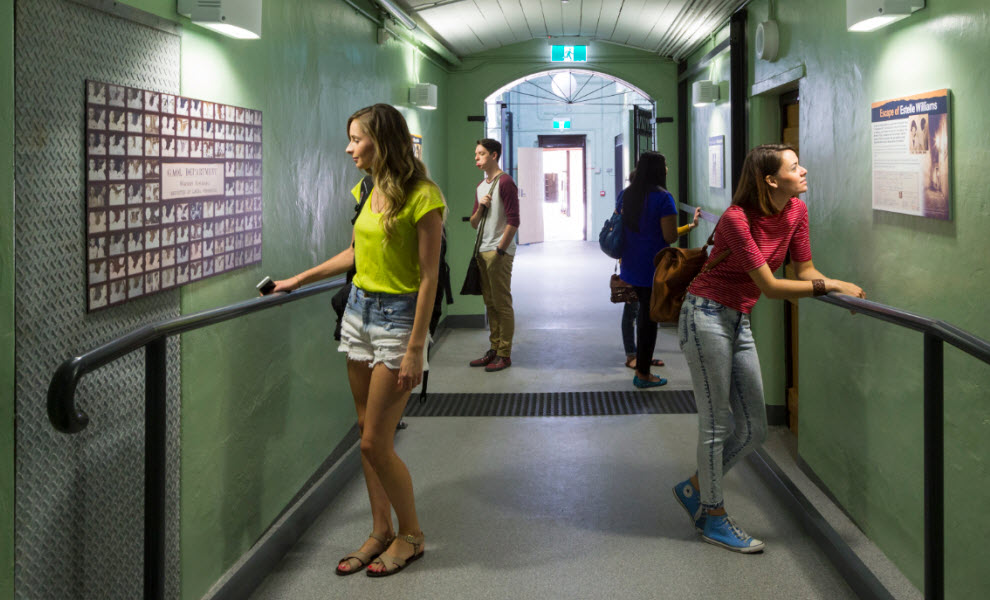 BLUE MOUNTAINS
Only two hours from Sydney, it's tempting to consider the Blue Mountains just a day trip from Sydney – but you don't know what you're missing if you don't spend the night in Katoomba.
Not only does an overnight excursion give your school group so much more time to explore the majestic lookout at Echo Point and catch the Scenic World cable-car over the incredible gorges, it allows you to add whole new activities to your itinerary that you wouldn't have been able to squeeze into one day.
Give your students the thrill of the Scenic Railway, the steepest passenger railway in the world, or descend to the valley floor by foot via the 800 steps of the Giant Stairway. Burrow below ground to discover some of the world's oldest and most spectacular limestone caves, the Jenolan Caves, an easy hour-long drive each way from Katoomba. And if your students are feeling particularly adventurous, take them on a bushwalk through the World Heritage Blue Mountains National Park, or even an abseiling, rock-climbing or canyoning tour.
Outdoors activities that present both a physical and mental challenge help build life skills like teamwork and resilience – traits that are tough to cultivate inside the four walls of a classroom, but easy to develop when kids are removed from their comfort zone.
Blue Mountains YHA is the leading provider of group accommodation in Katoomba, boasting two dedicated groups rooms to facilitate private dining and common areas. The beautifully restored art deco building also offers catering options as well as an exclusive group kitchen, bus parking, and key card security on all rooms.
Stay at: Blue Mountains YHA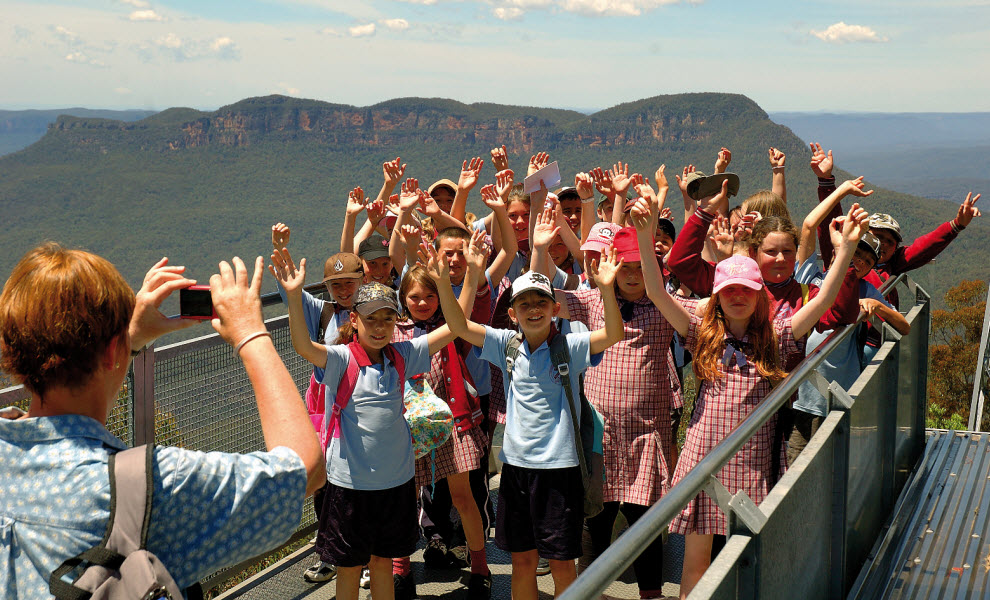 APOLLO BAY AND THE GRAMPIANS
YHA has had sustainability at its core since the moment the first hostel on Australian soil was established in Victoria in 1939, and that green streak has flourished ever since. There are few better examples of YHA's commitment to sustainability than the properties in Apollo Bay and the Grampians, which present great opportunities for your students to get back to nature.
Located 200km west of Melbourne on the Great Ocean Road and right on the beach, there's a variety of outdoors activities on offer in Apollo Bay – from zip-lining at Otway Fly Treetop Adventures to hiking part of the Great Ocean Walk; from exploring the Great Otway National Park to learning to surf, kayak or paddle board in the bay – makes it the ideal spot for a school camp.
The eco-friendly YHA, which runs largely on solar power and rainwater tanks, provides conference facilities, bus parking, and groups of more than 20 receive exclusive private access to a kitchen and a lounge room.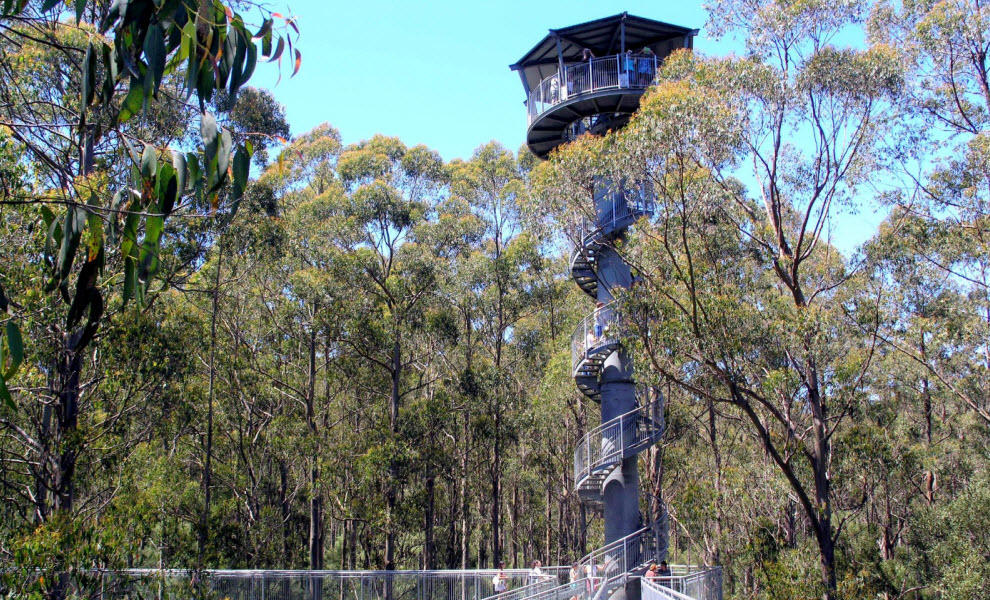 The Grampians Eco YHA, 250km north-west of Melbourne, is perched on the doorstep of the Grampians National Park, meaning wildlife sightings of kangaroos, emus, and kookaburras begin right at the front door. Bushwalking between the park's stunning waterfalls, visiting Halls Gap Zoo, and checking out the Brambuk Aboriginal culture centre are other great activities for school groups.
This green YHA – which even keeps its own chicken farm – offers a self-catering kitchen plus a BBQ and pizza oven, as well as bus parking, conference facilities, and private common areas for groups.
Stay at: Apollo Bay YHA and Grampians Eco YHA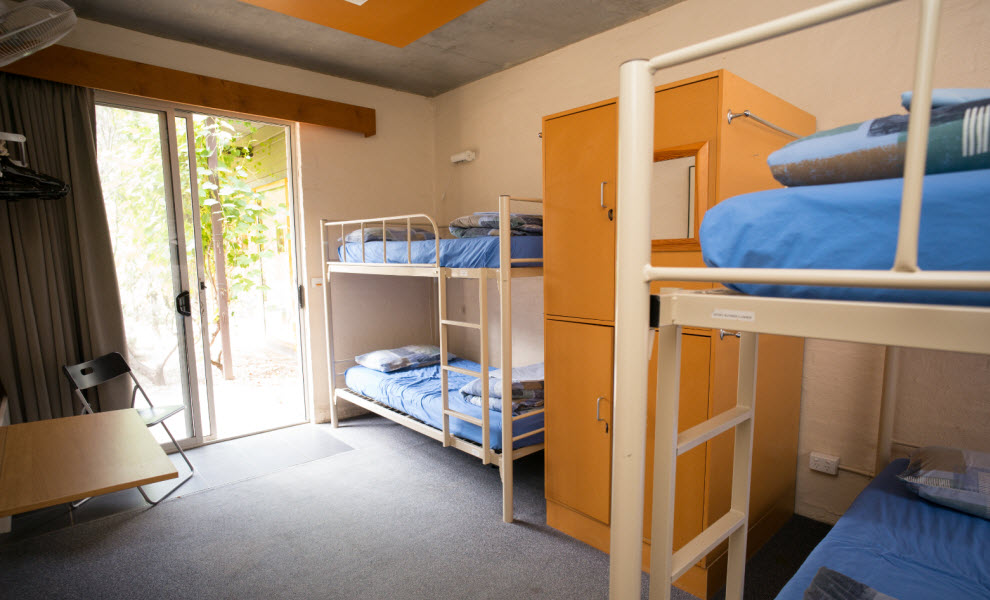 CAPITAL CITIES
Taking your students on an adventure to the city gives them valuable experience away from home and the thrill of learning in a new environment – and YHA is ready to host your class in your nearest capital.
SYDNEY
You couldn't ask for more centrally located group accommodation than Sydney Central YHA, just across the road from Central Station. Base your Harbour City excursion in the heart of the CBD at this property, which offers catering options, 24-hour reception, room key cards for security, and information desks that can book tours for your group.
Stay at: Sydney Central YHA
BRISBANE
Your students will feel right at home in Brisbane City YHA's specialist groups facility, the Rainforest Floor, which offers dedicated dining, meeting, and common areas reserved exclusively for groups. The purpose-built hotel – overlooking the Brisbane River and within walking distance of all the city's major attractions – contains air-conditioned rooms secured by key cards and lockers, catering options, luggage storage, and the services of a Groups Coordinator.
Stay at: Brisbane City YHA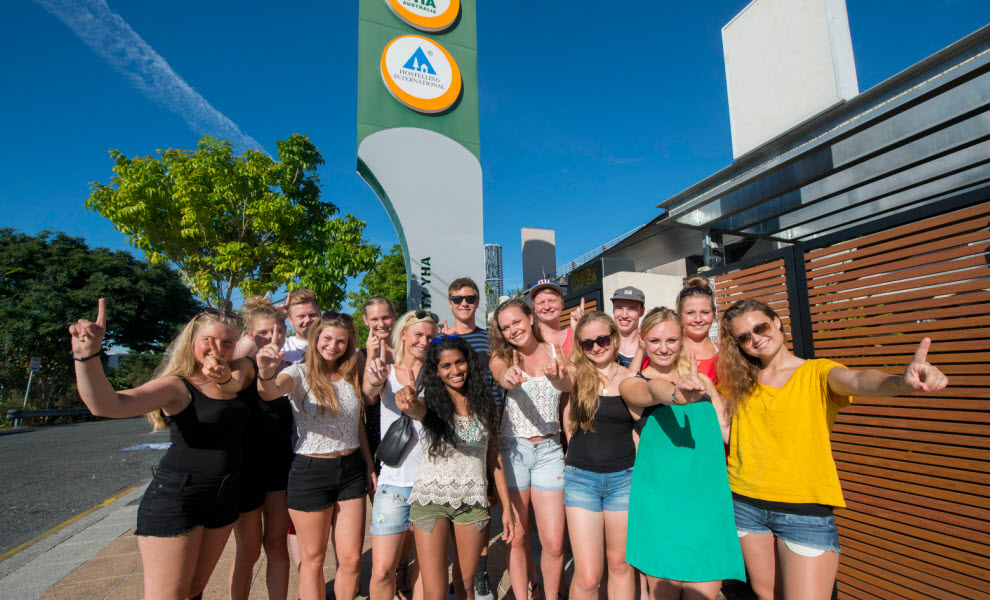 ADELAIDE
With an exclusive group dining and kitchen area, meeting room facilities, a convenient city centre location, 24-hour reception and secure key card access, Adelaide Central YHA is the city's leading budget group accommodation provider.
Stay at: Adelaide Central YHA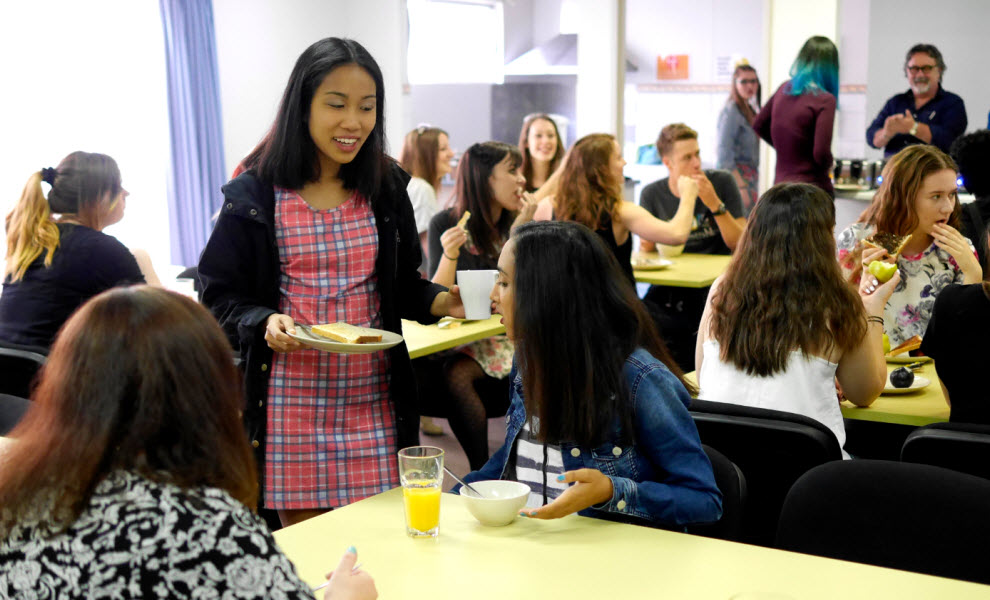 ABOUT YHA
YHA Australia welcomes thousands of school groups every year, providing secure, clean, and affordable accommodation for groups as small as 10 and as large as 150.
YHA hostels have excellent facilities for groups, such as expansive BBQ and common areas, catering options, rooms secured by key cards and lockers, and knowledgeable staff at dedicated travel desks who can take the hassle out of arranging your group's activities – ask your Groups Coordinator about which educational programs suit your students' needs.
Safety is paramount at YHA, and risk assessments are available for our properties, plus YHA staff are fully trained to handle emergency situations.
Visit yhagroups.com.au to start planning your safe, affordable, quality school group getaway today.