15 things we wish we knew before travelling
We're a well-travelled bunch here at YHA (duh), and while we've all been to different places and come from different backgrounds, one thing remains constant – we learned so much during our escapades that we wish we would have known before. So, we decided to put our noggins together and come up with a list of the little pearls of wisdom we picked up that may come in handy for anyone who's hitting the road soon. Obviously, we would love to have you here in the land Down Under, but we hope these handy tips can help you out wherever the wind blows you next.
Get to know the locals
In spite of what your parents (and aunties and uncles, and grandparents, and random family friends and kooky neighbours and weird people at work) warned you about - not everyone you meet abroad is going to rob you, con you or thinks you're a pest for being in their country. The places you visit are generally full of friendly locals who would be happy to share their local hidden gems, or help you out of a pickle if you need. One of our staff recalls a rainy night in Portugal all on her own when the key was jammed in her accommodation door, and someone saw she was distressed and stopped to help right away. Always use your common sense when meeting new people, but there's no need to treat everyone with suspicion – you never know what great friendships you could be closing yourself off to!
It's easier than you think to befriend other travellers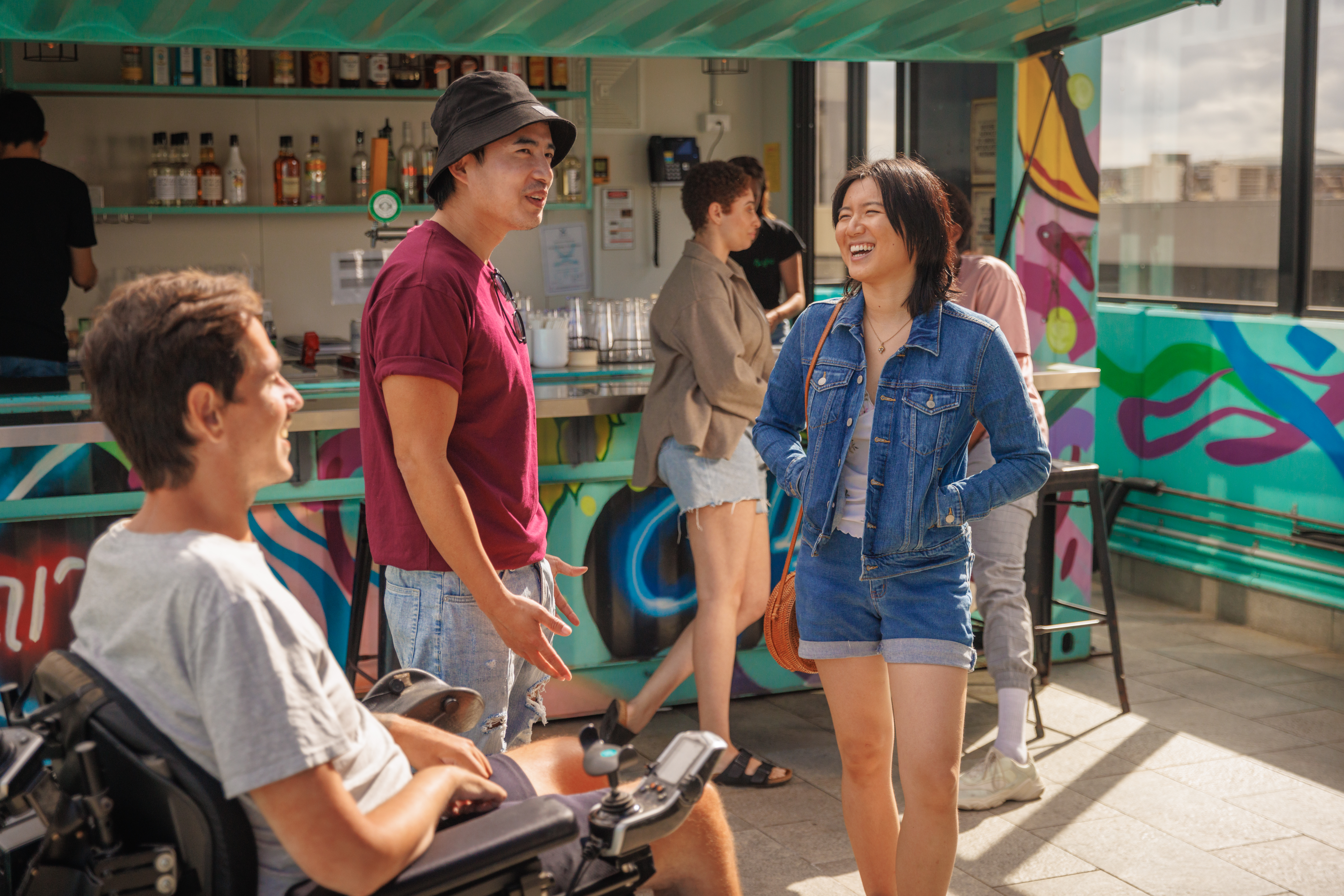 Making friends as an adult in general can be hard, and if you've never travelled solo before, it can be daunting knowing that in order to find people to hang out with, you're going to have to put yourself out there and step a little out of your comfort zone! It certainly was for most of us here at YHA – until we accepted that almost everyone is in the exact same boat. There are plenty of different ways to find people to hang out with during your travels, from using apps to see who's nearby, to hanging around the common areas in the accommodation and eavesdropping on what everybody's up to. See here for more tips on how to make friends while travelling solo – carefully curated by a YHA'er who had always been most comfortable in her own company, but still managed to make lifelong friends! The main thing to remember? The worst thing they can say is "Sorry, I have other plans!"
Learn a few words in the native language
Especially for Western travellers, the last thing you want is to fuel stereotypes – i.e. visit a culturally and linguistically diverse country and look like an ignoramus! Nobody expects you to know the entire language before you learn, but it takes no time at all to learn a few words and phrases in the native language of the country, even if it's just "hello," "please," "thank you" and "goodbye" (and perhaps your go-to drink order!). Apps such as Duolingo provide a fun and easy way to wrap your head around the basics of a language, and it's addictive to keep track of your progress and keep your streak intact. Even if you completely bottle the pronunciation, people will likely appreciate your efforts to get to know the country you're in and your respect for their language. Who knows, you could get a knack for learning languages and end up multilingual one day! How's that for your resume?
Get back in touch with the written word
Obligatory WhatsApp messages to let your family and friends know you're alive are great, but don't these people deserve a little more from you while you're off having the time of your life? Travelling provides an excellent opportunity to get out the good old fashioned pen and paper, and give your loved ones a physical memento of all your adventures. It makes for a lovely surprise for them seeing a pop of colour in their mailbox and your handwriting, and it will make them feel good knowing you took time out of your travels to write to them! One of our staff members was on the road for just over two years and wrote a postcard to her mum from every country she travelled to. Her mum has kept every single one and treasured them since! Writing a few postcards every now and then will set only you back a few bucks – a small price to pay for a heartfelt and thoughtful gesture.
Tourists traps ain't all that
By all means, tick them off! It can be an amazing experience to say you've seen one of the world's biggest landmarks in the flesh. All we're saying is don't lose sleep if you miss out or budget doesn't allow – most of the time, these places are crawling with crowds who mar the entire experience for you, and sadly, they are sometimes underwhelming. At YHA, we've learned that getting off the beaten track is where memories are truly made, so we've made an effort to introduce our guests to unique, quirky, "like a local" experiences that will make more of a lasting impact than the time they waited half a day to be disappointed. To get the ball rolling, check out our list of 10 Aussie Small Towns You've Never Heard Of and 10 Unique Things to do in Sydney and Melbourne. You'll be a bona fide Aussie in no time.
Use your resources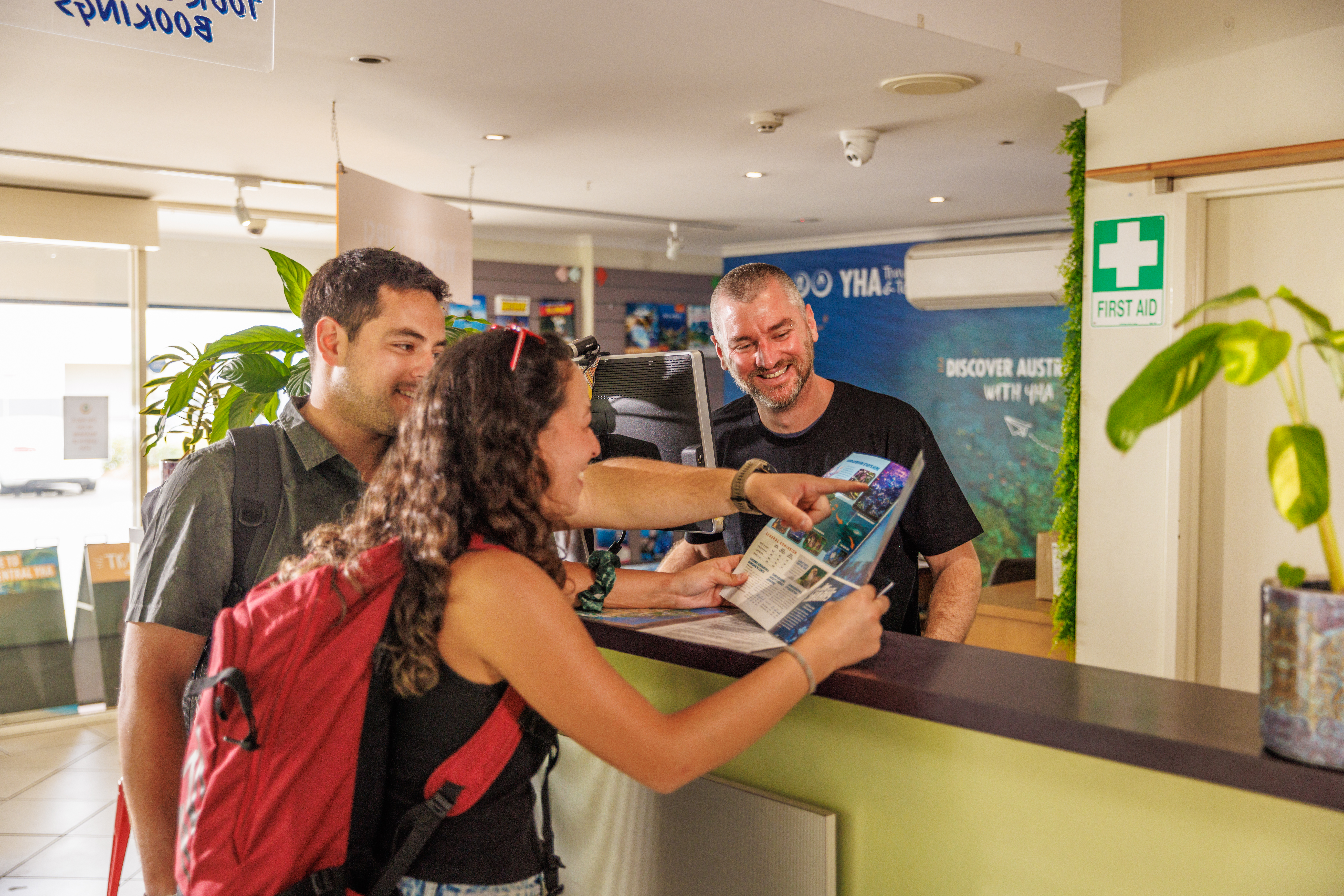 In order to discover these unique experiences, you'll need a little help! You may be going solo, but don't have to figure it out all on your own, you know. The internet is great and all, but when you're actually out there travelling, you're surrounded by sources of valuable information and insider tips, and some of the very best are just downstairs from your bed! YHAs employ staff who have impressive local knowledge and love to share their secrets with guests. We can recommend you some tours that are actually worth splurging on, tell you where the best cheap eats are, the unique things to do only the locals know about, the best places to get cheap clothes and supplies and of course, the best bars and watering holes! Even asking a friendly shop attendant where they recommend for lunch nearby is a great way to uncover hidden gems, get off the beaten track and away from the tourist traps and have some truly unique experiences that the Instafamous can only dream of.
Sample the local cuisine
Why are you travelling if you're just going to get McDonalds everywhere you go? The best thing about travelling is being able to try the authentic local cuisine, and there's guaranteed to be something you've never heard of, but you'll absolutely love. The only way to find out is to get out there and eat out – not for every meal because backpacker budget - but try to allow for a healthy amount of fine(r) dining! Be careful if you have allergies and always ask if in doubt, but generally, you could find a new favourite you're going to want to replicate as soon as you get home. If you're coming Down Under, how about checking out our list of 10 Things You Need to Eat in Australia? No doubt, you'll be wanting to make a pie floater as soon as you get home, and you'll definitely be bringing home a pack of Tim Tams or three.
But, keep an eye on your cash
When you've had a big day where perhaps you were maybe a little too liberal with your spending, you may want to blissfully ignore your bank balance but seriously, don't! It's always important to be aware of your budget and stick to it, while still having some cash left over for emergencies that can and do occur. We don't ever want you to be in a sticky situation, so we suggest joining a bank that offers a good deal on travel cards, keeping an eye on exchange rates and tracking your spending! There's plenty of handy apps that help you do this – and if you're on top of your cashola, your entire experience will be happier and less stressful, knowing you'll be avoiding the shameful call back home to Mum and Dad for a loan. Your first lesson? Whip up some food in the communal kitchens! Go here for our tried and tested recipe book!
Less is more
Seriously, you don't need that many pairs of shoes. And you're definitely not going to wear that outfit. And why on earth are you taking a lifetime's supply of jumpers when you're going to tropical Australia in the middle of summer? One of the biggest lessons we learned during our travels was to pack light – to make moving from one place to another simple and free of back pain, and to also leave room for the things you'll accumulate during your trip! One YHA staff member decided she couldn't possibly fit everything she needed in a backpack, so she also took a cabin-size suitcase… defeating the whole purpose of having a backpack, which is to have your hands free! So, put some serious thought into what goes in your pack before you head out. Remember, YHAs have excellent washing facilities, and nobody will judge you for outfit repeating – it's fair game when you're on the road.
But, take the things you can't live without
Many of us who went away for a year or more weren't prepared for how much we relied on the little things we used every day back home! While we don't recommend bringing your entire life with you, if there's a tea you can't go a day without having, a hygiene product you swear by or your bottom only agrees with a particular brand of undies, don't assume you'll be able to find equivalents where you're travelling. If space allows (and within reason), we recommend stocking up on these things you can't live without and bringing them with you. Not only does it save you wasting money on trying foreign products until you find one that works for you, it's nice to have a little reminder of home every day if you're on the road for a while, even if it's just the smell of your favourite moisturiser or a stick of your go-to chewing gum.
You're allowed to research and plan
There's a misconception about backpacking that part of the experience is not making any plans at all – just doing everything last minute and seeing where the wind floats you. While this is some people's preferred way to travel - and YHA definitely accommodates for this - if you're somebody who is more relaxed when things are planned out, we highly recommend doing your research beforehand! Planning at least a rough itinerary before you leave is a great way to get excited for your trip and figure out how to make the best use of the time you have. So, don't let anyone make you believe you're not an 'authentic' backpacker if you have your trip completely sorted out. It's less stress, often cheaper and you can make sure you're ticking off everything you want to do! Nothing worse than realising you missed out on something you would have really liked to do, when it's already too late!
Stay connected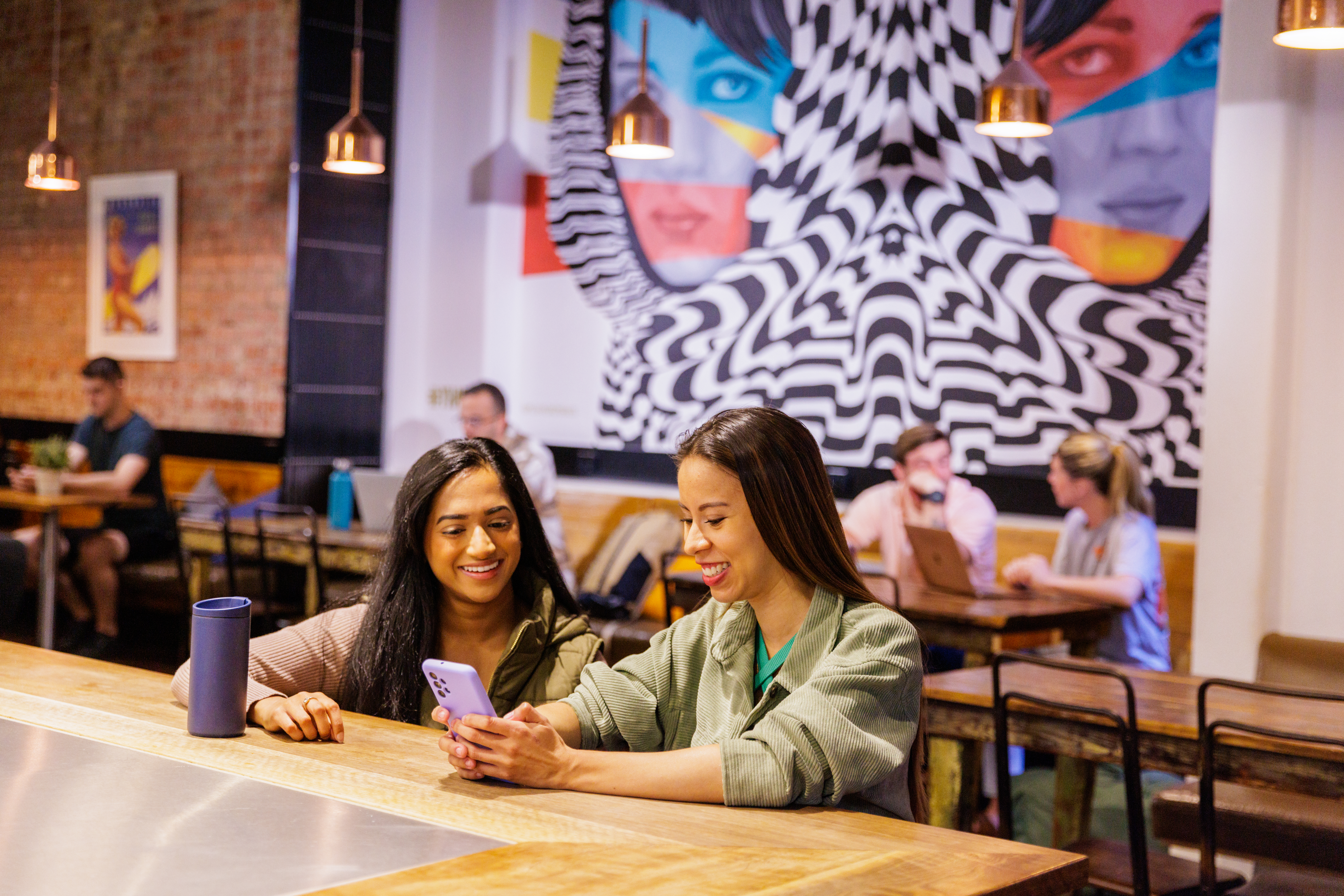 Your parents may rave about the Good Old Days of seeing a country equipped with nothing but a map, a guide book and a few travellers' checks, but we have the privilege of being able to travel much smarter – thanks to the little supercomputer in our pockets. Don't let anyone try to convince you you're not having the complete experience if you're relying on your phone – it's a helpful and useful resource for seeing a country safely and enjoyably. You can use it for maps, finding out the best restaurants and accommodation near you and researching cool things to do! We're not sure where the idea came from that part of the experience of seeing a country is getting hopelessly lost and having to rely on the kindness of strangers – you definitely don't have to do that anymore. Check out our list of the 12 Best Apps for Travelling Australia, and get set up right away with everything you need! Also – invest in a portable charger. Thank us later.
Partying every night and sleeping every day isn't travelling
Don't get us wrong, having a few wild nights out abroad is perfectly fine and can make for some hilarious memes. Just don't make all you see of a country the inside of bars on the pub crawl – because let's face it, you can drink and party at home! At YHA, some of us learned the hard way that partying every night and dying hungover in your bunk bed every day can't really be classified as travelling – and you miss out on far more than you gain. Some of the best experiences can only be had during the day time with a clear head and liver intact – if you think you can go straight from your late night out to a sunrise tour… trust us, you can't. So, we recommend a healthy, balanced mix of quiet nights so you can rise early and explore the next day, as well as loose nights on the town to experience the nightlife. Your body and wallet will thank you for it.
You don't need a physical souvenir from every place
We've found one too many tizzy souvenirs smashed and forgotten at the bottom of our backpacks at the end of our trips, so we don't recommend buying a physical memento of every single place you go to. It's unnecessary, unsustainable and a waste of your precious dollars! By all means, buy a cheeky fridge magnet or two if it speaks to your soul, but there's no need to spend half your budget at souvenir shops. Instead, we've found that the most valuable memoirs of your trip will be those unforgettable, life-changing experiences that are worth spending your time and money on. In Australia, these range from checking out the bright pink lakes of our country, to getting spotting quokkas on Rottnest Island! Check out our list of 12 Experience Souvenirs to Collect in Australia – tick them all of for souvenirs you'll actually keep forever.
Give yourself permission to rest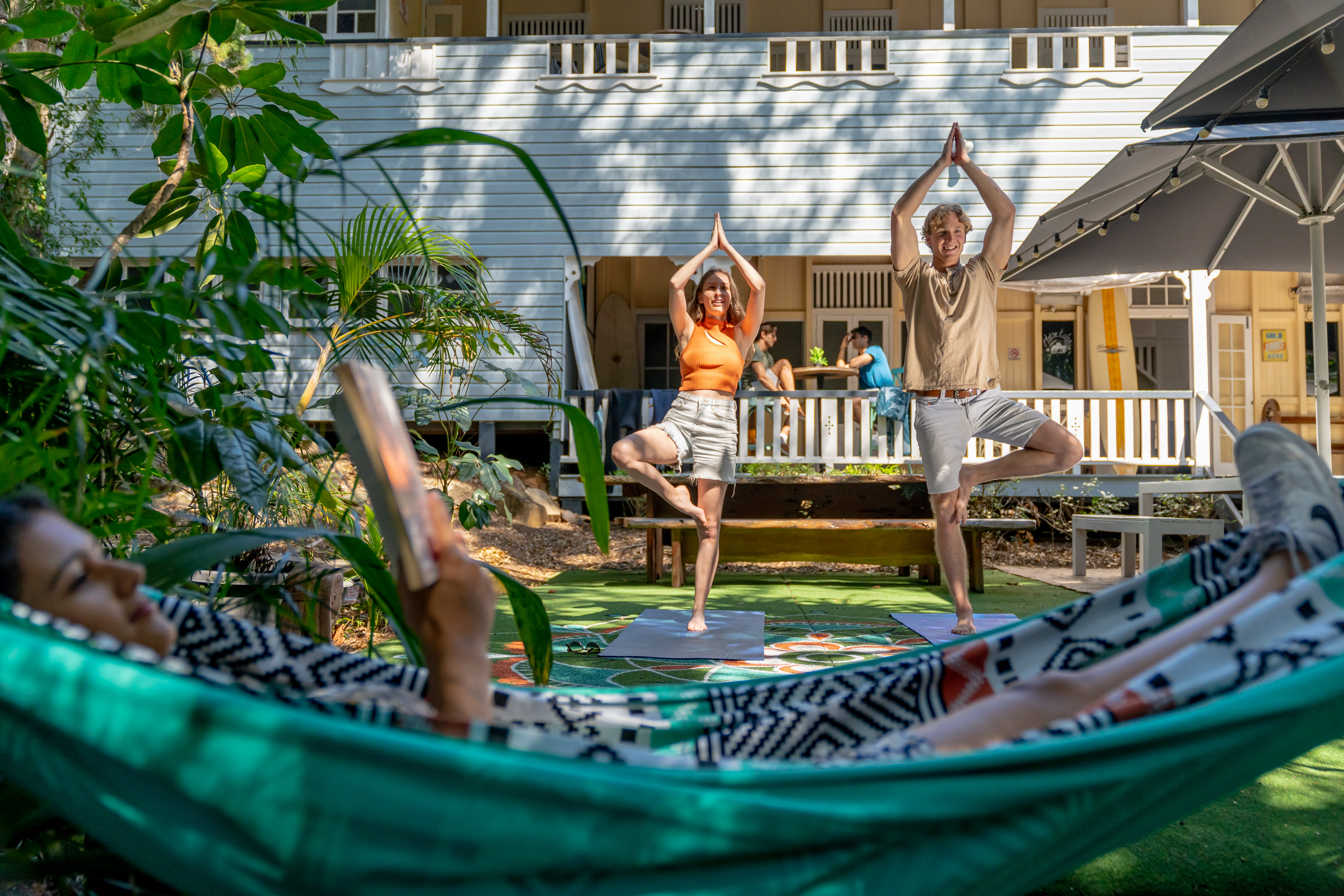 We know all about the pressure to be out and about constantly, especially if you're time poor in a certain place. You can feel like you're wasting your trip if you spend a single second taking a breather! But travelling – especially the non-stop nature of backpacking – can be exhausting and draining. Our last bit of advice to you would be to remember that you're a human being, and human beings need rest and relaxation! Don't feel guilty about going to bed early and having a sleep-in now and then. If you need to, leave room in your budget to treat yourself to a private room once in a while. Our rooms and common areas are comfy for a reason – we want you to spend at least a bit of time vegeing and hanging out with us if you need a break! So don't let anyone make you feel bad for "wasting" your trip – your holiday is totally your own to do whatever you like with, even if it's a whole day devoted to Netflix or reading.
Now that that's out of the way, let's get started
YHA Australia is a mission-based organisation, fully committed to giving young travellers such as your lovely self the best experience possible - especially if you're travelling solo. All our accommodations have a strong focus on socialisation making it easy to meet like-minded adventurers, and our staff are friendly, local experts who can give you even more tips for making the most out of your time on the road! So, what are you waiting for? Your adventure of a lifetime starts right here!