14 reasons you should drop everything and visit Australia
Sick of long, bleak winters, grey skies and scraping frost off your windscreen? This is why you should pack your bags and thaw out Down Under.
The weather is amazing
That mysterious yellow orb in the sky that goes into hibernation each winter? That's the sun. And although it only makes an occasional cameo appearance each 'summer' in some countries, it's a permanent fixture in Australian skies. Pack sunscreen unless you want your skin to glow a shade of pink that sits somewhere between 'watermelon' and 'lobster'.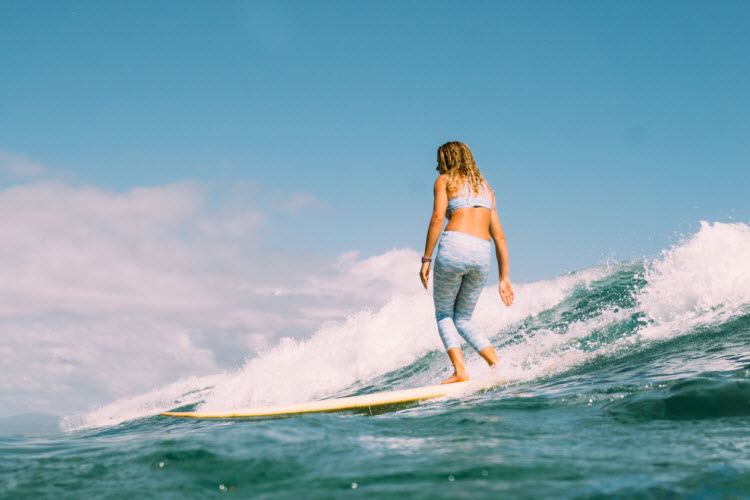 The beaches are even better
Bondi. St Kilda. Cottesloe. Glenelg. Surfers Paradise. Sick of hearing about Australia's most sparkling strips of sand? Coogee. Wineglass Bay. Cable Beach. With more than 10,000 golden beaches lining the coast, this could go on a while. Whitehaven. Burleigh Heads. Cable Beach…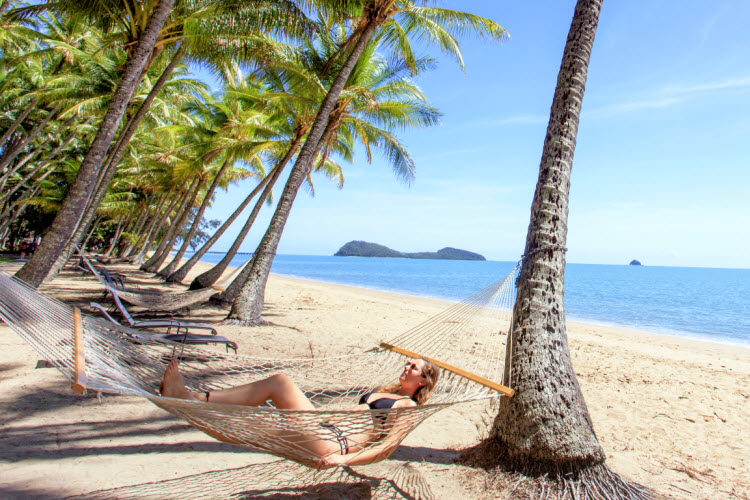 The locals are friendly
Well, they are if you can decipher what they're drawling. "G'day mate, how's it goin'" (pronounced something along the lines of "Giddaymart howzitgarn") roughly translates to "Good day, old chap, pleased to make your acquaintance". Sentences like "Fair dinkum, ya bogan, chuck your grog in the esky" require some more advanced linguistic analysis.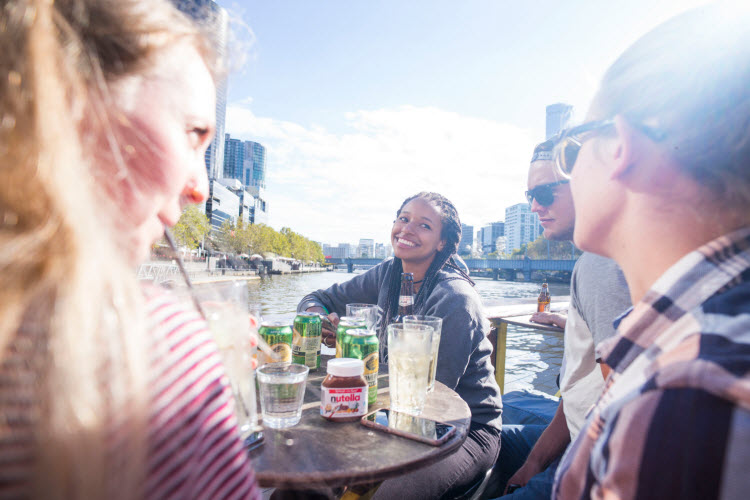 And so are the animals
This place is David Attenborough's wildest fantasy. Kangaroos, wombats, koalas, sea lions, echidnas, platypus, emus, and a furry little fella called the quokka (pictured), who you'll find bouncing all over Rottnest Island in Western Australia.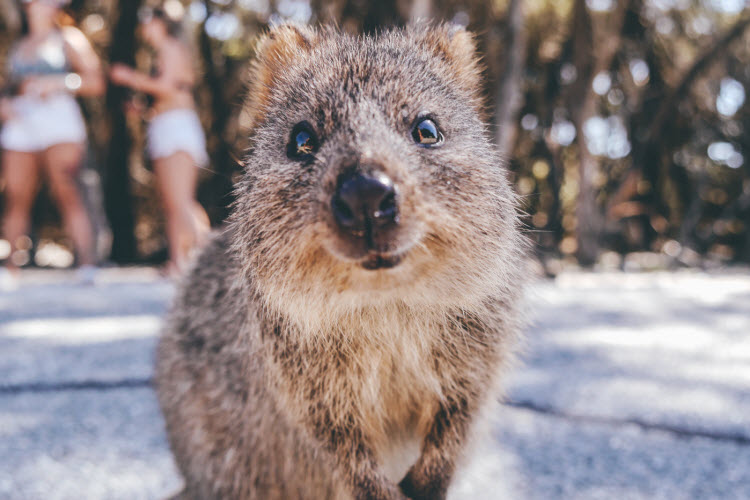 … except the ones that aren't
Australia is famous for animals that want to kill you, and you can even swim with sharks Down Under. Back home, on the other hand, the most dangerous animal you'll ever encounter is some sauced-up Geordie in a kebab shop late on a Saturday night.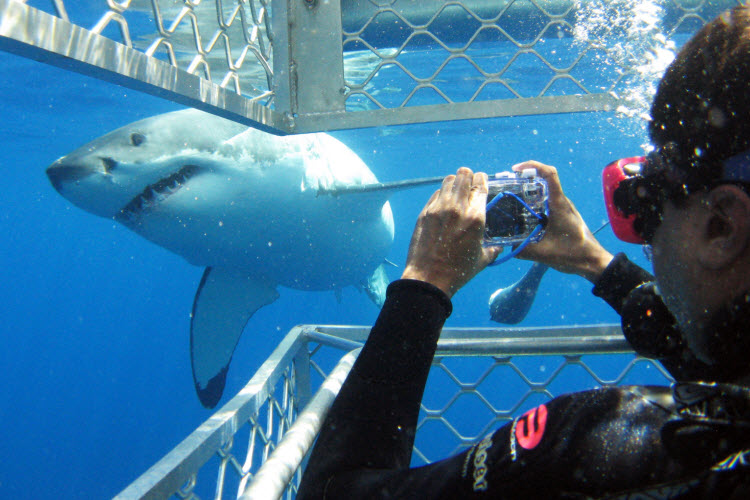 The lifestyle is outdoorsy
If your definition of an outdoor activity is sinking pints in the outside section of Wetherspoons, you need to be introduced to the Australian lifestyle. Surfing, swimming, kayaking, cycling, hopping around in a kangaroo's pouch like they do in cartoons, you name it.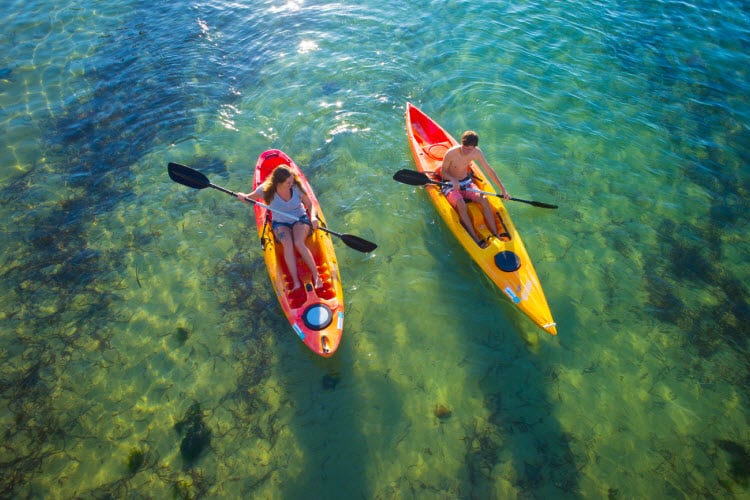 The cuisine is world class
Planning a summer vacay to Europe to indulge in the continent's delectable delights? Pfft, who'd take Parisian bistro or Spanish tapas when there are sausages waiting to be sizzled on the barbie Down Under?! Australia: the global capital of culinary sophistication.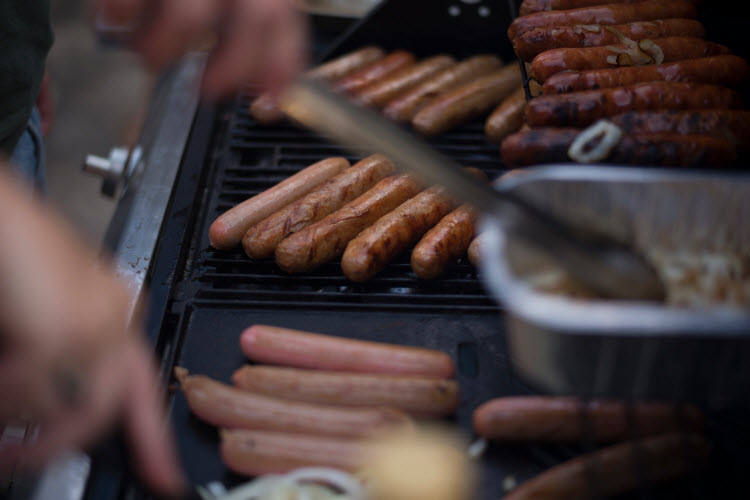 Aussies love a drink
You've seen the Foster's ads: Australians can't get enough of the amber liquid. Except Foster's. We don't drink that crap.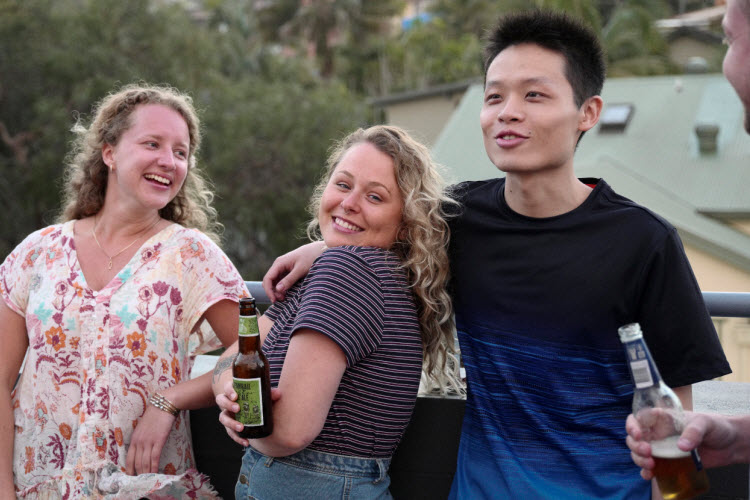 The Outback is out of this world
To say Uluru is just a rock is like saying the Taj Mahal is just a temple, or the Colosseum is just a stadium, or Donald Trump is just a bit of a bad bloke – a big, fat, whopping understatement. And that's not to mention the miles upon miles of otherworldly terrain that fills the centre of Australia.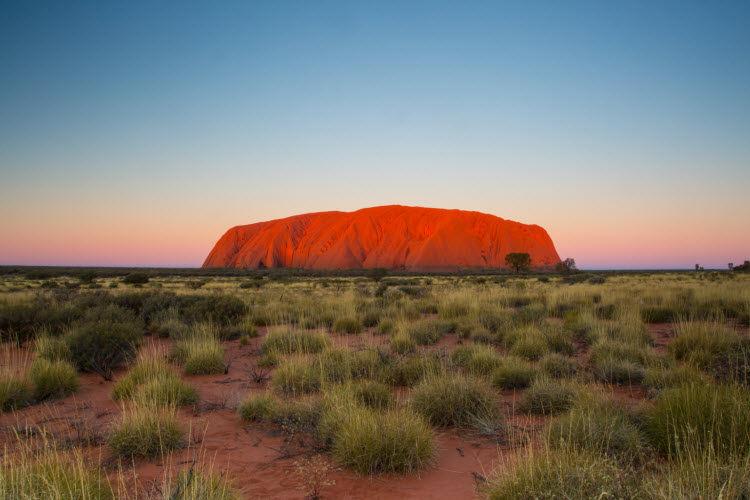 So is the Great Barrier Reef
Snorkelling in tropical North Queensland is like diving into your own personal re-run of Finding Nemo. Cairns and Airlie Beach dazzle with kilometres of colourful coral and even more colourful fish.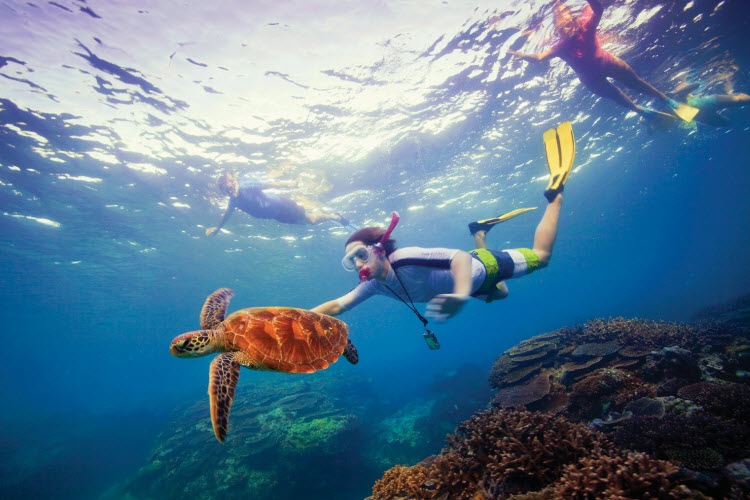 … and so is the forest
There's the ancient Daintree rainforest crawling with crocs next door to the Great Barrier Reef, the wild Kakadu National Park in the Northern Territory, and pretty much the entire state of Tasmania. Hey, it even snows in some alpine areas of Australia – seriously, they're calling Thredbo the new St Moritz.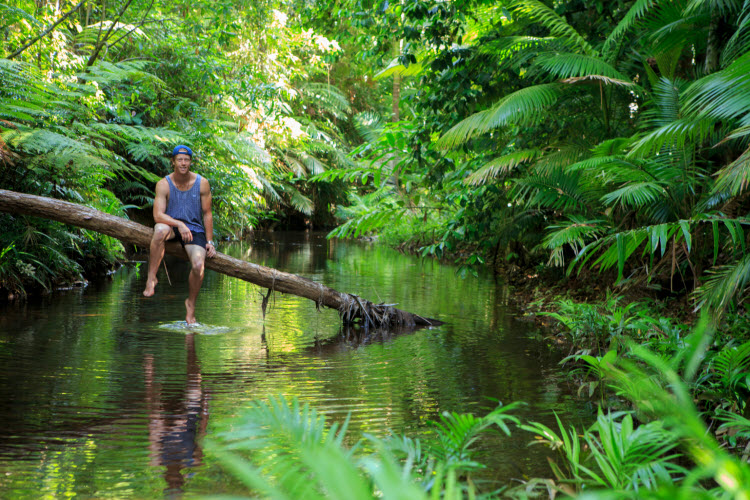 The road trips are epic
The drive from Sydney on the East Coast of Australia to Perth in the Wild West covers well over 3900km, which is pretty much the same distance that separates Moscow and Madrid. And all that country means a whole lot of epic road trips in between – don't miss the scenic seaside Great Ocean Road in Victoria, in particular.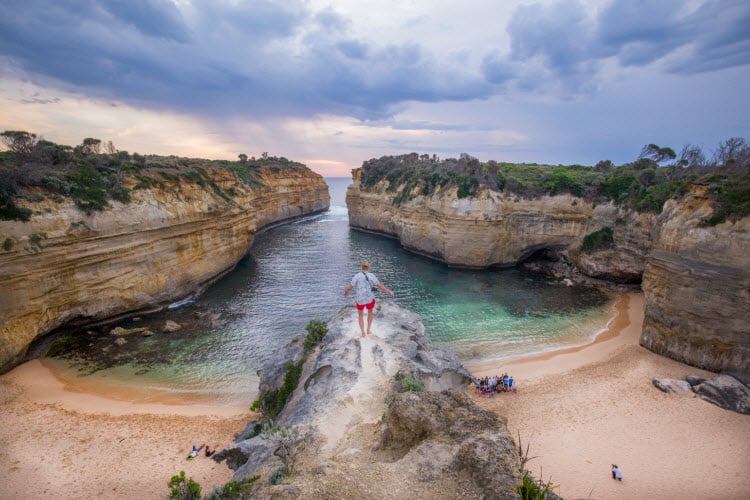 The town names are hilarious
The best part of an Aussie road trip? Passing through towns named things like Tittybong, Delicate Nobby, Poowong, Bubble Bubble, Cock Wash, Pisspot Creek and Mount Buggery. No joke.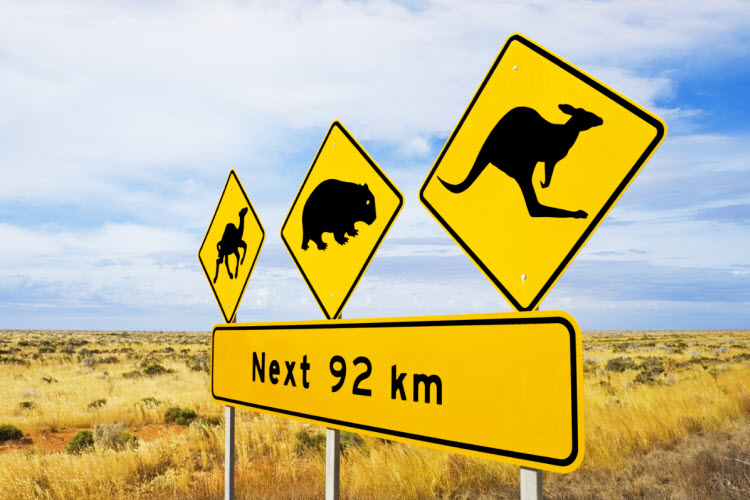 You won't be alone
There are so many British backpackers filling Bondi and Coogee that they should give Sydney's Eastern Suburbs a UK postcode. You'll find it easy to make new mates when you book your bed with YHA Australia, which has a network of 70-plus great value hostels located in every corner of the country.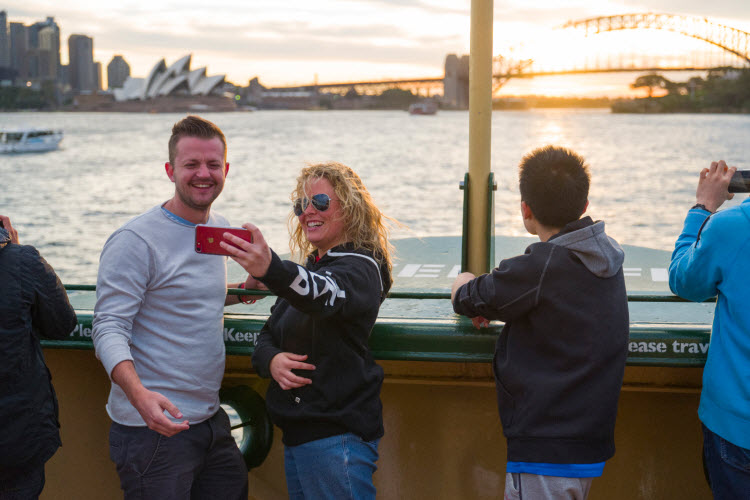 Heading to Australia? Say g'day to YHA.
Find work in Australia
Australian job search websites