Hobart Central YHA
This Hobart traveller accommodation is in prime position to take advantage of everything Hobart has to offer! Attached to Hobart Central YHA is the pub Tom McHugos - stop by for delicious, value-for-money meals. The bars and restaurants at Salamanca Place are filled with locals and travellers alike, especially in summer.
It's a beautiful walk from the hostel along the foreshore to Constitution Dock, Salamanca Markets and the historic homes of Battery Point. If you're interested in art, both the Tasmanian Museum and Art Gallery and the Salamanca Arts Centre are a short walk from the hostel and the Museum of Old and New Art - also known as MONA - is just a ferry ride away.
Hobart is the ideal base to explore some of Tasmania's natural wonders. Drive to the top of Mount Wellington or hike to one of the lookout points for 360 degree panoramic views of Hobart, be swept away by the beauty of Maria Island National Park, walk among the tree tops on the Tahune Forest Air Walk or visit the Southwest National Park - the largest national park in Tasmania for rugged coastal views and an abundance or native wildlife.
Our friendly reception staff can help you organise one day and multi-day tours. Whether you want to visit Port Arthur, Bruny Island, kayak around Hobart or explore the rest of this amazing state,we can help you plan your ultimate Tasmanian holiday.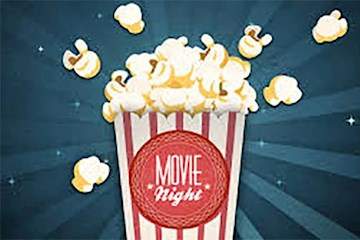 Free MOVIE NIGHT
Relax and kick back with our free movie night!
When:
7pm Sundays
Where:
TV Lounge Room - First Floor
Hobart
Check out Hobart's very own Tasmanian Museum and Art Gallery. It's unusual, avant garde, and absolutely free!
Head out to the Waterworks Reserve for some prime bird watching. Just 4km from the city, this reserve is a haven of rosellas, cockatoos and many other tassie birds. Be sure to bring binoculars.
Walk on Mt Wellington, the spectacular views from the 1,270m peak offer amazing views that you shouldn't miss!
Every Saturday from 8am, head to the Salamanca Market in Salamanca Place. The trading hub offers artworks, organic food, and beautiful colonial buildings.
Walk around Battery Point to see fishermen's cottages, old alehouses and graceful mansions, built in the 19th century. From here, nip to nearby Anglesea Barracks, the oldest military buildings still in use in Australia.