Seoul
South Korea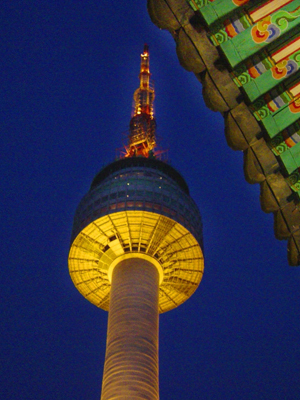 The language barrier really kicks in when your clothes come off. You're standing there stark naked, clothes in a locker far, far away, and you're not really sure what to do. And you can't ask anyone.
Koreans are a lovely bunch, but assisting naked, monolingual backpackers is not always high on their list of priorities. Still, it's worth a bit of awkwardness to visit a Korean bathhouse. After a long-haul flight and a bus trip into town, nothing gets you into holiday mode like a good scrub and soak. The only problem is working out where to scrub, where to soak, and what order to do it in.
Korean bathhouses are like little worlds within worlds, with barbers and shoe-shiners plying their trade amid the naked masses. Confused? Best bet is just to watch what everyone else does, and copy.
First, take your shoes off at the door. Then, once in the locker room, take everything else off. Head into the shower room, give yourself a solid scrub-down, then move into the bathing room, where you can take your pick between hot communal bath, searing hot communal sauna, or a massage.
By the time you emerge back onto the street, buffed to within an inch of your life, you're ready to get your holiday on.
Seoul isn't a well-known destination for backpackers, but it's certainly one with a lot to offer. The confusing bathhouse experience is a good indication that things work a little differently around here – and that's a very good thing.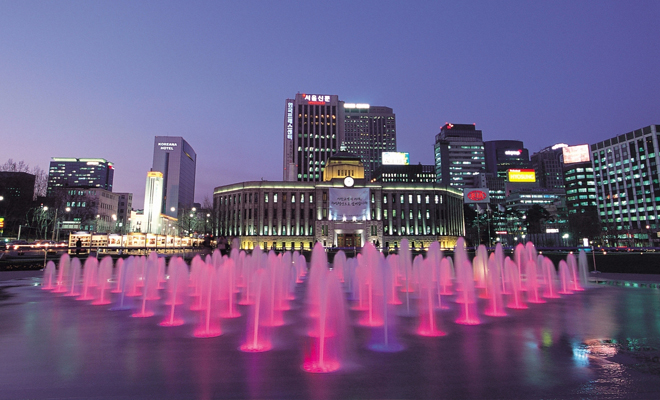 Bathing done, it's time for some food, and there's really only one option: Korean BBQ. Simple, cheap and delicious. The restaurants are dotted throughout the city – just look for the tables with pots of coals set into the middle. Cook your own beef on the coals, then place a slice in a lettuce leaf with beans, garlic, onion and kimchee – the chilli-spiced, fermented cabbage Koreans are obsessed with – and force the entire parcel into your mouth. Take a slug of Cass beer to help it down. Wipe your mouth. Repeat.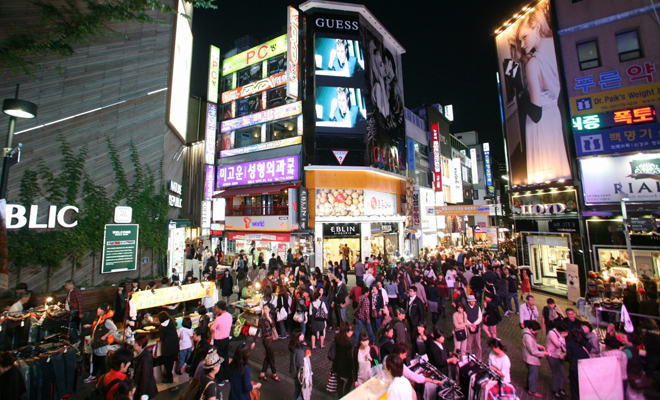 Now it's time to have a drink. In Seoul you have two choices: Itaewon, or Hongdae. Itaewon is an expat favourite, full of Westerners on the lash, and those Koreans who like to associate with Westerners on the lash. Hongdae is right near the university, and is crawling with Korean students drinking their grades away. Check out Go-Go's, an 80s theme bar where you can sink beers and dance to Bon Jovi with your new Korean friends. Dodgy music really is the international language.
A few hours at Go-Go's should ensure a titanic hangover the next day, but fortunately Seoul has the answer: the DVD bang. The what? DVD bang means DVD room, and is basically a space you can rent out to watch DVDs. Take your pick from the library out front, then settle onto the big couch with a blanket as the film screens on your own giant flatscreen.
If you're sufficiently recovered, it's time for some culture. Jump on the subway to visit any of Seoul's multiple temples and palaces, or, for the more modern culturalist, head to Myeongdong for some serious shopping.
Your tour of Seoul ends at the top: the N Seoul Tower. That's the giant needle you'll see from anywhere in the city, and the views from the top are amazing. Equally amazing is the collection of 'love locks' bolted to the fence around the tower. Love-struck Koreans buy padlocks, write the name of their crush on them, and then lock them onto the fence to demonstrate their devotion.
Confusing? Sure. But at least you've got your clothes on here.