Meet Your Host at Murwillumbah YHA
Meet the amazing Tassie and learn about the history he and his hostel hold with YHA!
Meet YHA's very own world record holder!
In October 1980, a bright blue building in Murwillumbah (Northern NSW) joined the YHA network.
And since that day, Tassie Duff has been the illustrious Manager.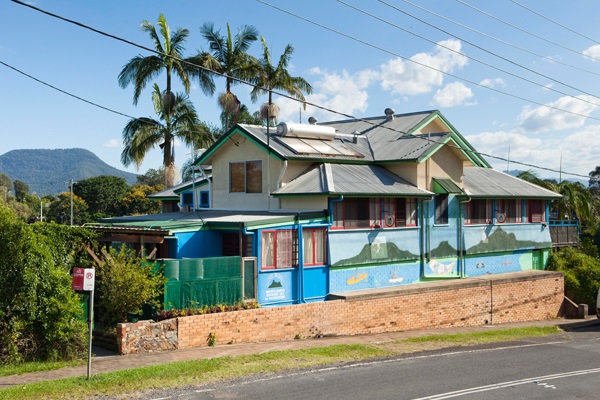 Yes, you've done the maths right - that's 40 years (and counting) which means he has recently been crowned the world record holder of being the longest running manager of a single YHA property in the world!
And how did he end up in this picturesque location? Because Tasmania was too cold and North Queensland was too hot!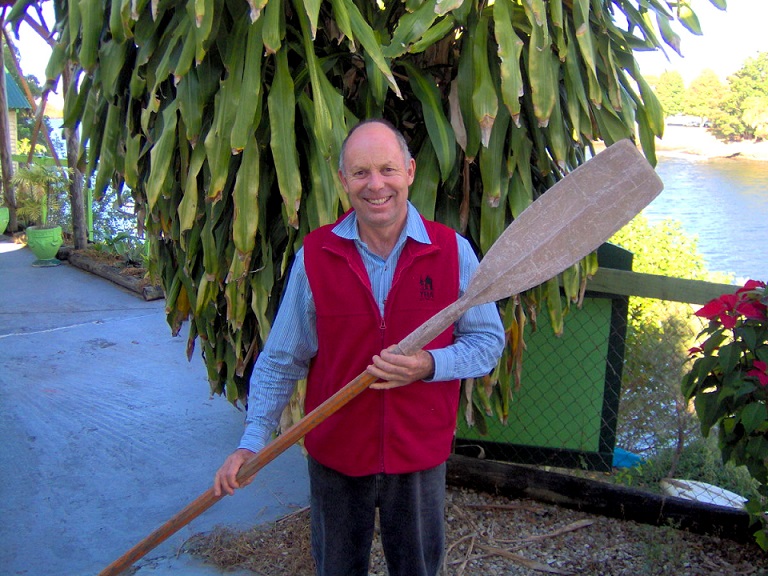 He is synonymous with Murwillumbah YHA, the heart and soul, and an unforgettable character. When you talk to him his infectious love of the town draws you in and makes you want to visit and when you do, he is so friendly and welcoming making it a unique experience for his guests.
Tassie is renowned for bringing his guests together over ice-cream and a gorgeous courtyard perfect for sharing travel experiences. He is also a wealth of knowledge when it comes to what to see and do in the local region.
Tassie's Top Recommendations:
Cycle through the peaceful Tweed River Valley and sugar cane country

Climb Mt Warning to see the first sunlight in Australia

Spend time at Tropical Fruit World

Sail up the river on a local cruise
There have certainly been a few guests over the years who have visited the property with many a story to tell, many a relationship built, couples brought together, and lifetime friendships formed.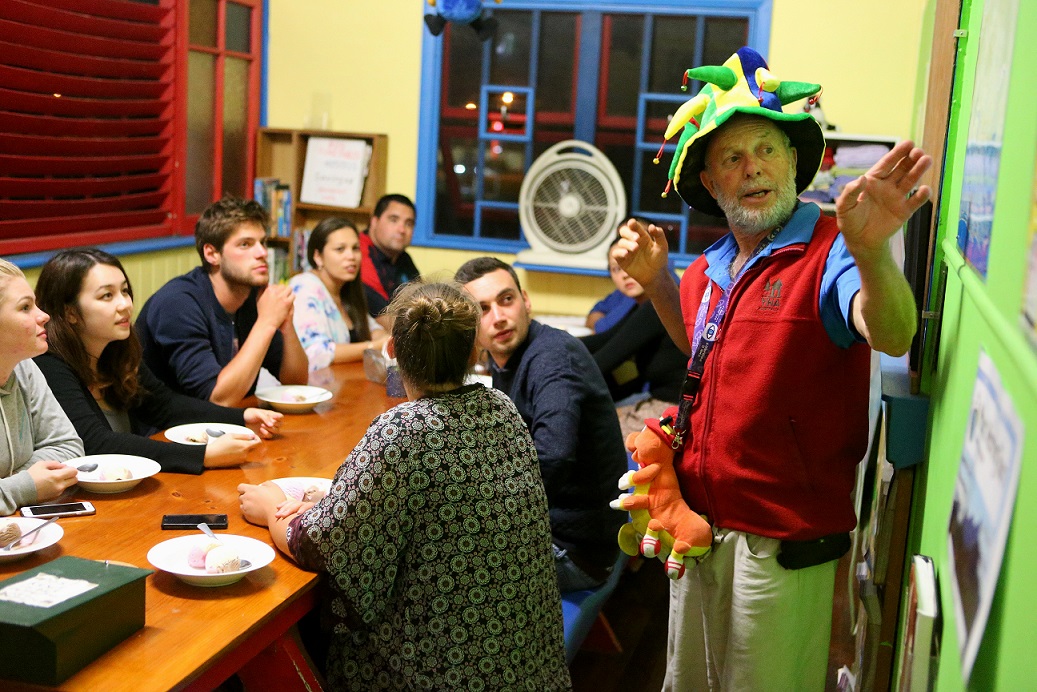 COVID-19 did mean temporarily closing the doors to the property but, not one to put his feet up, Tassie took this unusual opportunity to do a little 'restoration' around the place with gardening, painting and other odd jobs.
Tassie is now ready, more than ever, to start welcoming Aussie's to his part of the world who may have skipped it when travelling up and down the east coast to more well known destinations.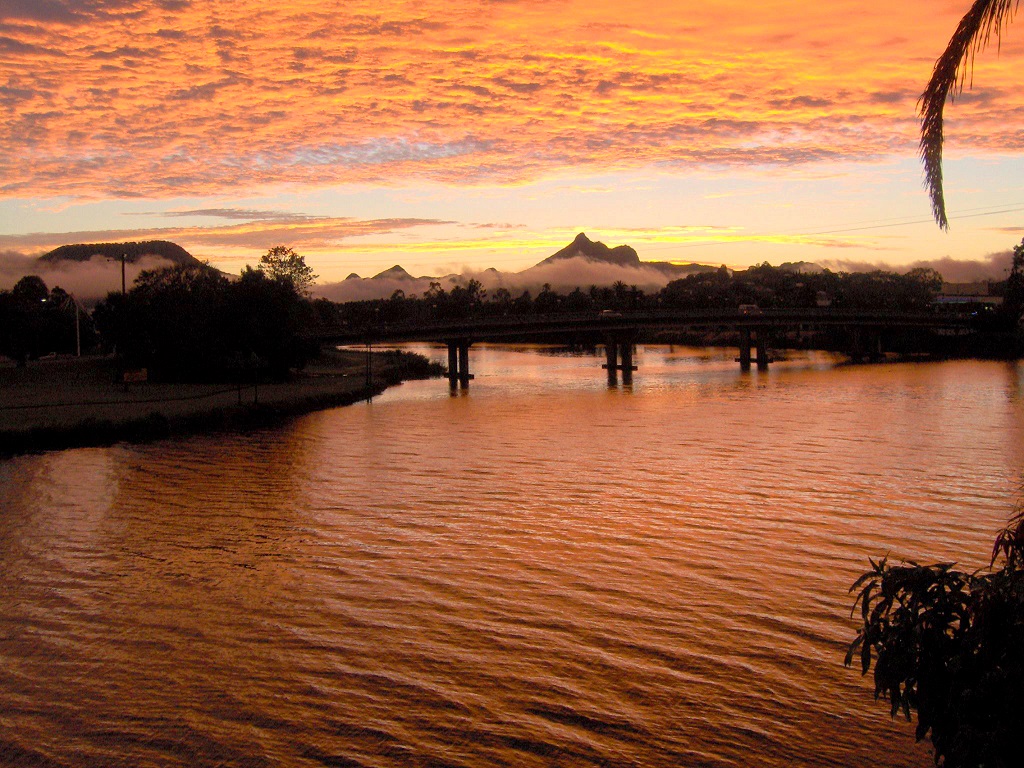 Murwillumbah YHA (previously a riverboat captain's house) is located in the stunning area of the Tweed River with Mount Warning in view and boasts a real community feel.
Add a few extra night's to your next getaway and stop in at Murwillubah YHA - we guarantee you will be welcomed by the friendliest face and have an unforgettable time. See you there!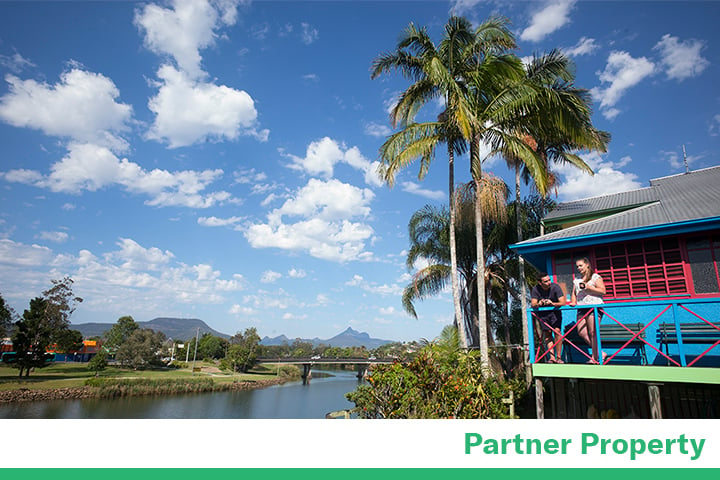 Riverside Backpackers (Murwillumbah)
Riverside Backpackers (Murwillumbah) is a homely hostel with stunning views, riverside gardens, and quirky decor in a 1911 captain's cottage.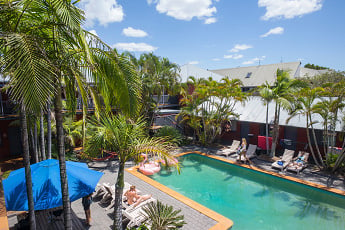 YHA Cape Byron (Byron Bay)
Just blocks from the beach, this laid-back oasis attracts a diverse crowd of global backpackers. Come for the surf, stay for the warm and welcoming atmosphere.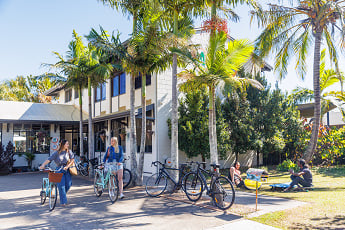 YHA Coolangatta (Gold Coast)
Barely a stone's throw from the airport, this charming, beach-adjacent YHA is an excellent choice for surf-lovers visiting Queensland's Gold Coast.