10 genius travel hacks that will save you money
Milk your travel budget the extra mile with these clever money-saving tips.
1. Set a budget
You don't want to treat your holiday like a tax audit and no one wants to be that guy in the accommodation's common room scouring over receipts like a forensic accountant, but a sensible daily budget will help keep costs under control. Add up what you're willing to spend on accommodation, activities, food and drink – and keep what you need for transport and tours in your back pocket – to decide on an amount you're willing to spend every day, which will then help you avoid splurging on little indulgences you don't really need.
2. Rent a bike
Cycling is as good for your hip pocket as it is for the environment – and it's also a great way to see more of a destination than you would on foot, and a different side to a place than you get from hopping on and off buses and trains all day. Plus, it's cheaper and easier than ever thanks to bike rental companies springing up everywhere (like oBike), as well as properties like YHA Adelaide Central offering wheels to hire.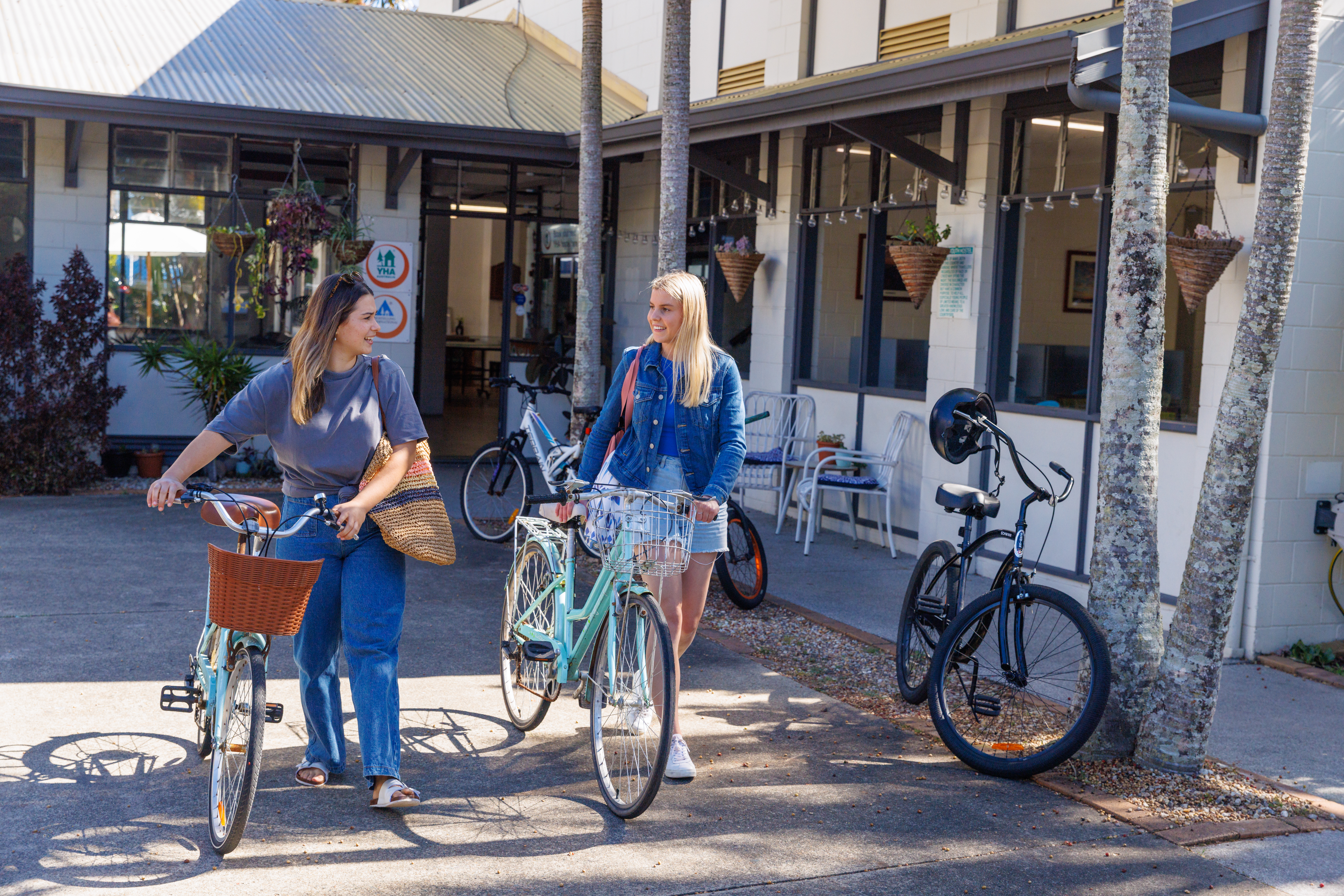 3. Dodge the crowds
Okay, this isn't exactly ground-breaking advice, but it's worth repeating: you'll pay less if you travel outside peak season, and off the beaten track. The Great Ocean Road and Rottnest Island sparkle just as bright in November or February as they do during school holidays. Paris is just as pretty in the shoulder season as it when it's choked with visitors over summer. Swap Dubrovnik's old town for Ljubljana's, or see more of the UK than just London. Less tourists, more dosh.
4. Cook for yourself
When you draw up that daily budget, you realise the amount of money that gets chewed up by your gob. Whip up dinner in the accommodation's kitchen rather than forking out $20-plus at a restaurant. Carry a re-usable water bottle – YHA properties are kitted out with chilled water bubblers – to save you shelling out $3 a pop when you're out and about. And save some coin by cutting down on alcohol, or at least sticking to goon at $10 a box.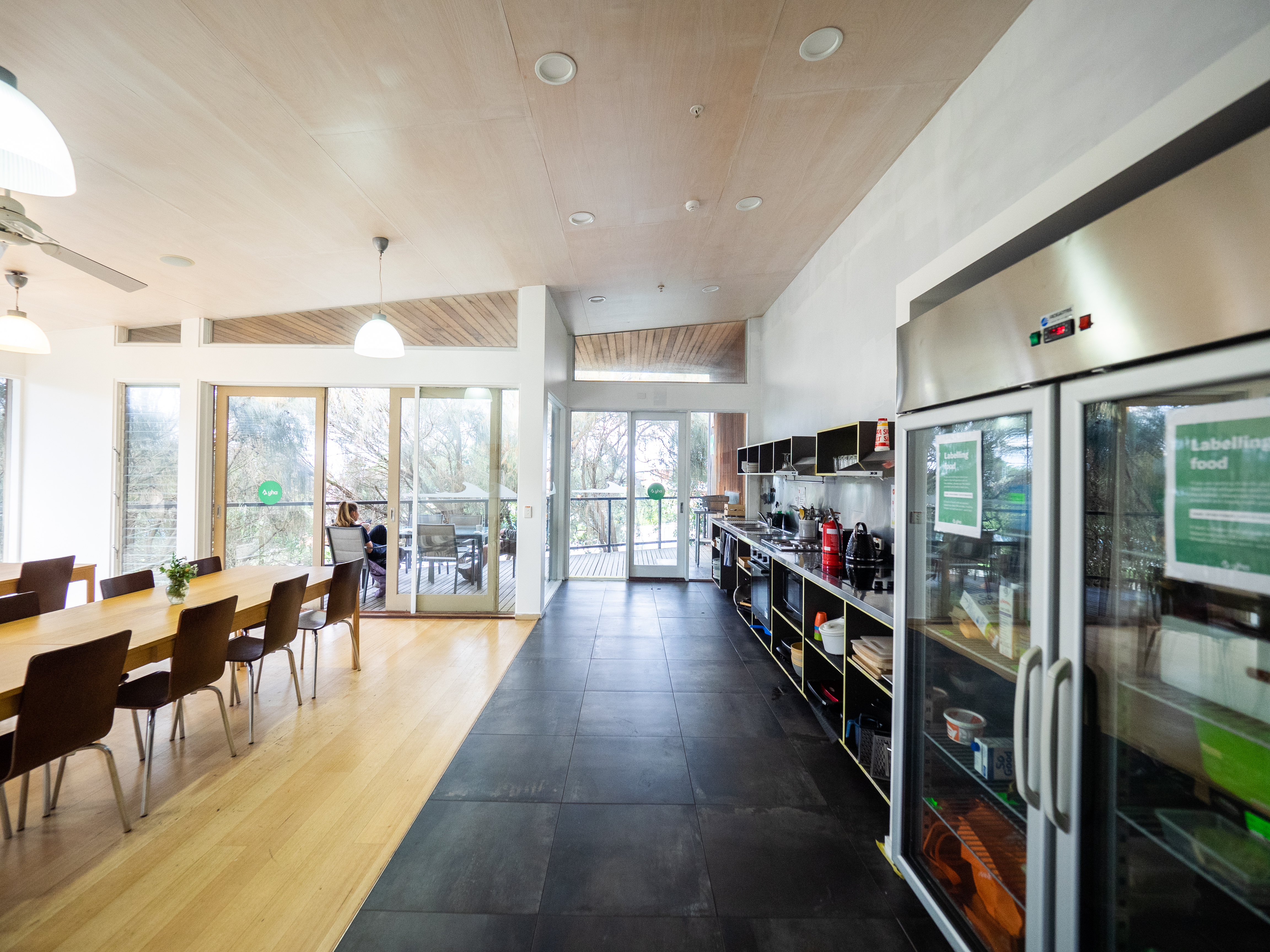 5. Find the right card for your trip
Dodge currency exchange houses and rely on credit cards and ATMs where you'll receive a much fairer rate of exchange, withdrawing as much cash as you're comfortable carrying to avoid being slugged with an ATM fee every time. And if you're spending most of your time in one country, a travel card loaded with that currency might be a smart option to minimise fees.
6. Keep an eye out for discounts
Everyone who spends the night at one of our properties automatically becomes a YHA member, opening the door to hundreds of exclusive member discounts on travel services, transport, activities, retail, food and drink around the country. Students should also look for concession prices on everything from movie tickets to train trips.
7. Take out travel insurance
Travel insurance is particularly important if you're heading overseas. The couple of hundred bucks you spend on an insurance policy will feel like a sound investment when it covers a $10,000 hospital stay or $5000 worth of stolen phones, cameras and laptops. Some credit cards even offer travel insurance, especially on purchases like hotels, flights and car rental.
8. Nab a cheap flight
You could write a whole story on how to bag the cheapest plane seat, so that's exactly what we did. The key takeaways? Compare prices and shop around before booking direct with the airline, have your ear to the ground for sales and specials, book about two months out from departure, and fly midweek rather than on the weekend.
9. Take advantage of free things
If there's a better four-letter F-word than 'free', then we haven't heard it – especially when you're trying to stretch your travel budget the extra mile. And YHA properties are brimming with free stuff, from free pancakes at YHA Sydney Harbour to free bike hire at YHA Adelaide Central, as well as free activities like walking tours and pub crawls. Check out our lists of free things to do in Sydney, Melbourne, Perth and Brisbane for more inspiration.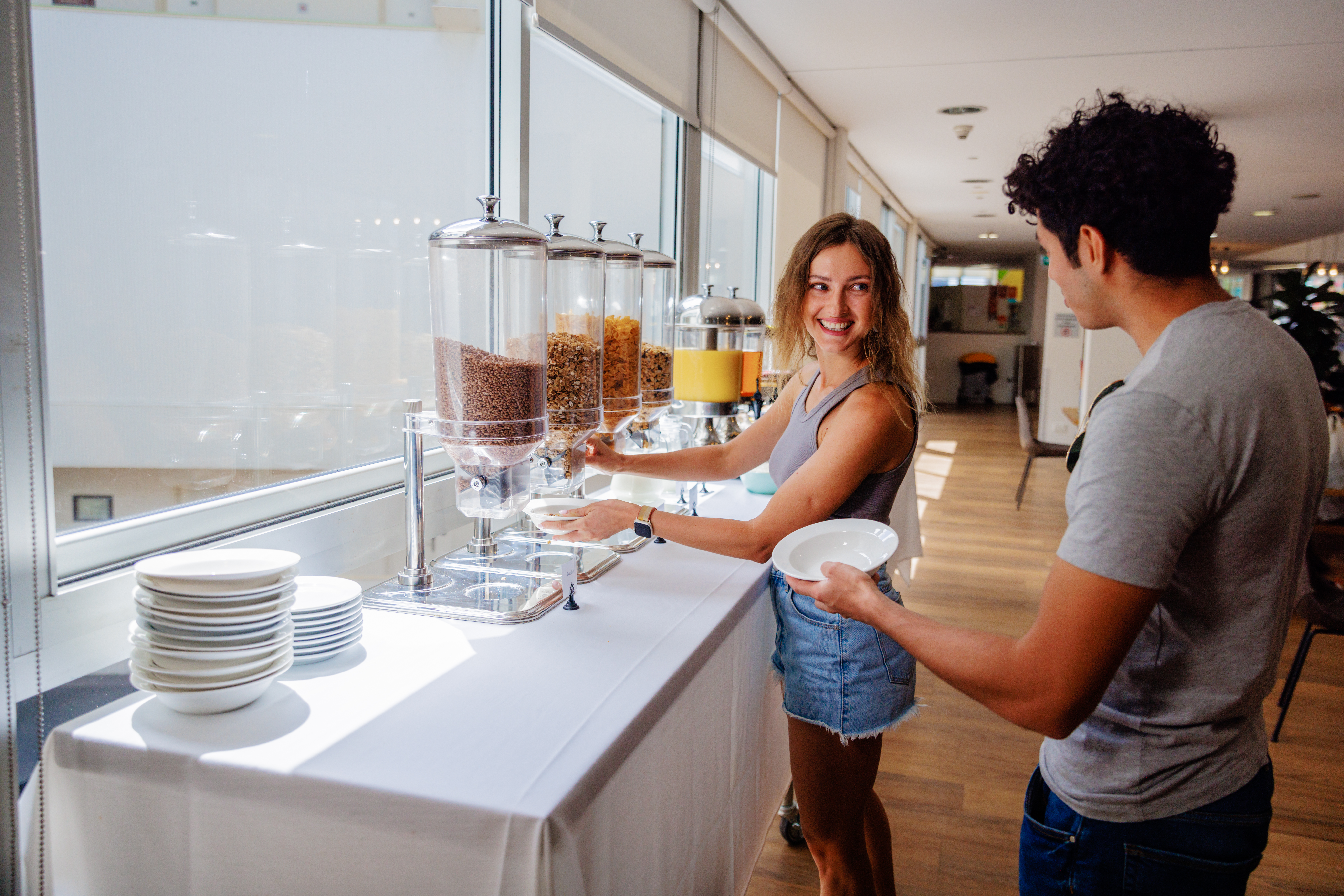 10. Stay with YHA
Sure, we might be a little biased, but we reckon YHA is the best budget accommodation you can find, with great-value beds in multi-share and private rooms, fully equipped kitchens to cook up a cut-price meal, loads of free things to do plus access to our exclusive member discount program. And with 80 YHA properties located in every state and territory across Australia, you'll never struggle to find a great-value place to stay.