48 hours in the Blue Mountains
It's easy to consider Katoomba just a day trip from Sydney - but this is what you're missing if you don't spend the night in the Blue Mountains, writes Tom Smith. 
The Three Sisters
As soon as you arrive in Katoomba, drop your bags at YHA Blue Mountains – located in the heart of town, just a 10-minute stroll from the train station – and get exploring. Echo Point, the iconic lookout over the Three Sisters, is 20 minutes on foot from the accommodation - and while every other visitor will be constantly scanning their watch to check what time they've got to be back on the tour bus, you'll got the whole day ahead of you. Walk down the Giant Stairway, past the Three Sisters, then walk across the valley floor and head back to the top via the Scenic Railway, the steepest passenger train in the world with a 52-degree incline or, if you're trying to tone your calves, you can tackle the staircase's 800 steps on the way back up, too.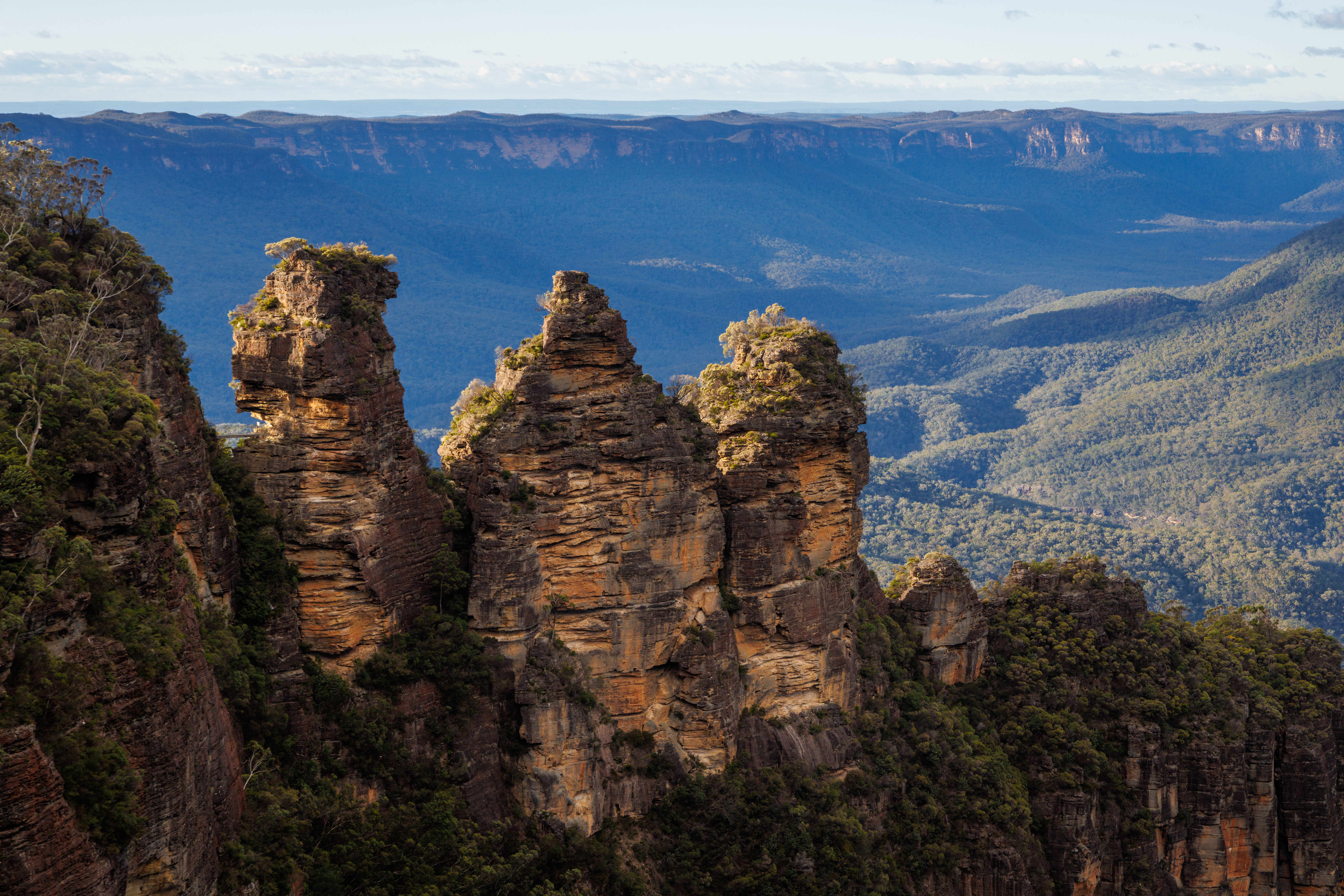 Lunch
Back in Katoomba, across the road from the YHA, grab lunch at the Yellow Deli unless it's a Saturday, when it's closed for the Sabbath. The café formerly known as Common Ground is run and staffed by a simple-living Jewish-Christian religious community called the Twelve Tribes, which combined with the rustic timber décor and hearty organic food makes you feel like you've ventured down a rabbit hole into some whimsical bygone era (if you can ignore the motion-sensor electric front doors).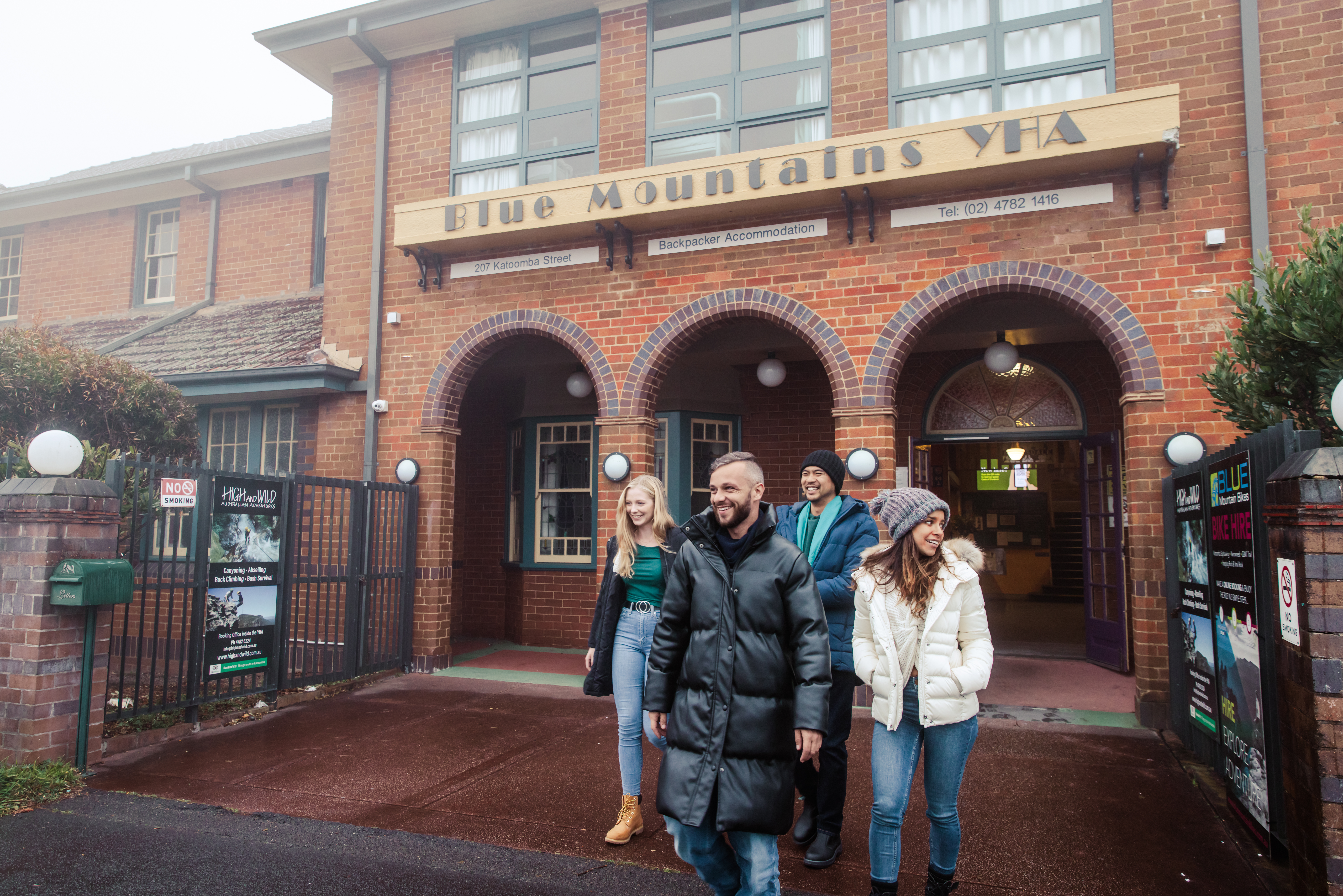 Afternoon
Return to the cliff's edge to wander along the Prince Henry Cliff walk, which links Katoomba Falls to Gordon Falls via the Leura Cascades and the Bridal Veil Falls – a short walk boasting stunning bush vistas. Spend the arvo taking in the tree-lined streets of Leura, a quaint village overflowing with all the boutique cafes and book shops and handicraft stores you'd expect from a cosy town in the Mountains. And with a nice comfy bed at the YHA rather than a tired two-hour bus trip to look forward to, you can keep exploring to your heart's content or until your stomach starts grumbling, and you head to Papadino's Pizzeria in Katoomba where YHA guests enjoy a discount.
Day 2 in the Blue Mountains
Breakfast
Stay at YHA Blue Mountains and you'll wake up in a beautifully restored art deco accommodation that began life a century ago as a guesthouse with a legendary cabaret hall, and now features a large self-catering kitchen where you can prepare breakfast. Breakie's on the house if you're saddling up for an adrenaline-pumping day of canyoning with High n Wild – abseiling, jumping and sliding from the top of canyons to the bottom, an exhilarating treat reserved for those who spend the night in the Blue Mountains.
Morning
At 8.45am, set off on your canyoning adventure – check out YHA's Blue Mountains Adventure Deal, which includes the full-day canyoning adventure, two nights' multi-share accommodation, and breakfast both days. High n Wild have been taking visitors on hair-raising journeys through the Blue Mountains since 1989, including thrilling tours down canyons as tall as 30 metres. Lunch and waterproof camera provided. Bring your own swimwear, shoes that can get wet, and nerves of steel.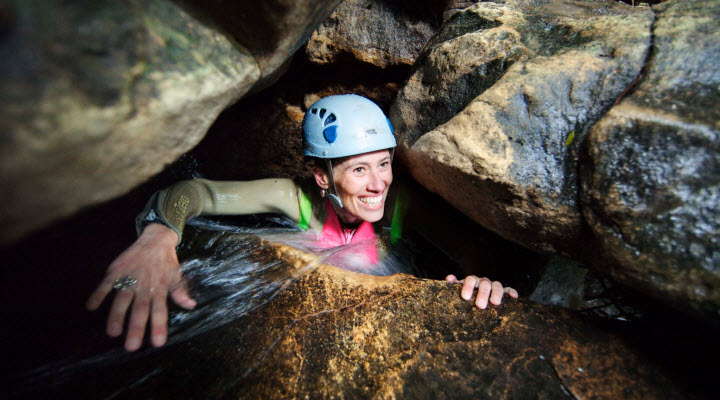 If hurling yourself down a cliff doesn't sound like your idea of fun, take a trip to Jenolan Caves instead. Some of the most ancient limestone caves discovered anywhere in the world are located just 90 minutes' drive from Katoomba, with 10 spectacular 'show caves' open for the public to explore. Enjoy a discount when you book YHA's Jenolan Caves special, including two nights' accommodation, daily breakfast, transport and entry to the caves, as well as a stop at the sweeping Govetts Leap lookout.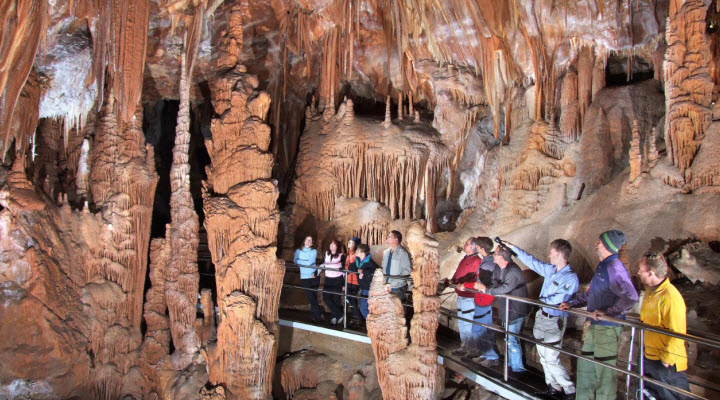 Evening
After filling your boots with 48 hours of cascades, canyons, cliffs, and caves, it's time to head back to Sydney. And you'll think to yourself on the way home, 'Gosh I'm glad I didn't try to cram all that into a day trip'.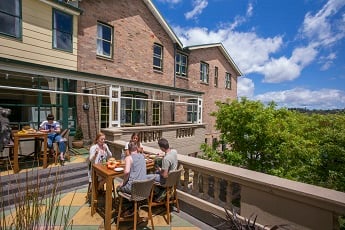 YHA Blue Mountains (Katoomba)
This historic lodge located right in the middle of Katoomba is as cosy as it is hospitable. Escape the city and make it your base for your next outdoor adventure.