7 reasons to visit the Great Ocean Road in winter
Feeling the chill of winter yet? The temperatures are dropping and there's no better time to hit the open road. Discover the beauty of the Great Ocean Road, without the tourists. Need more reasons to head out? We've got 7!
1. There's fewer people around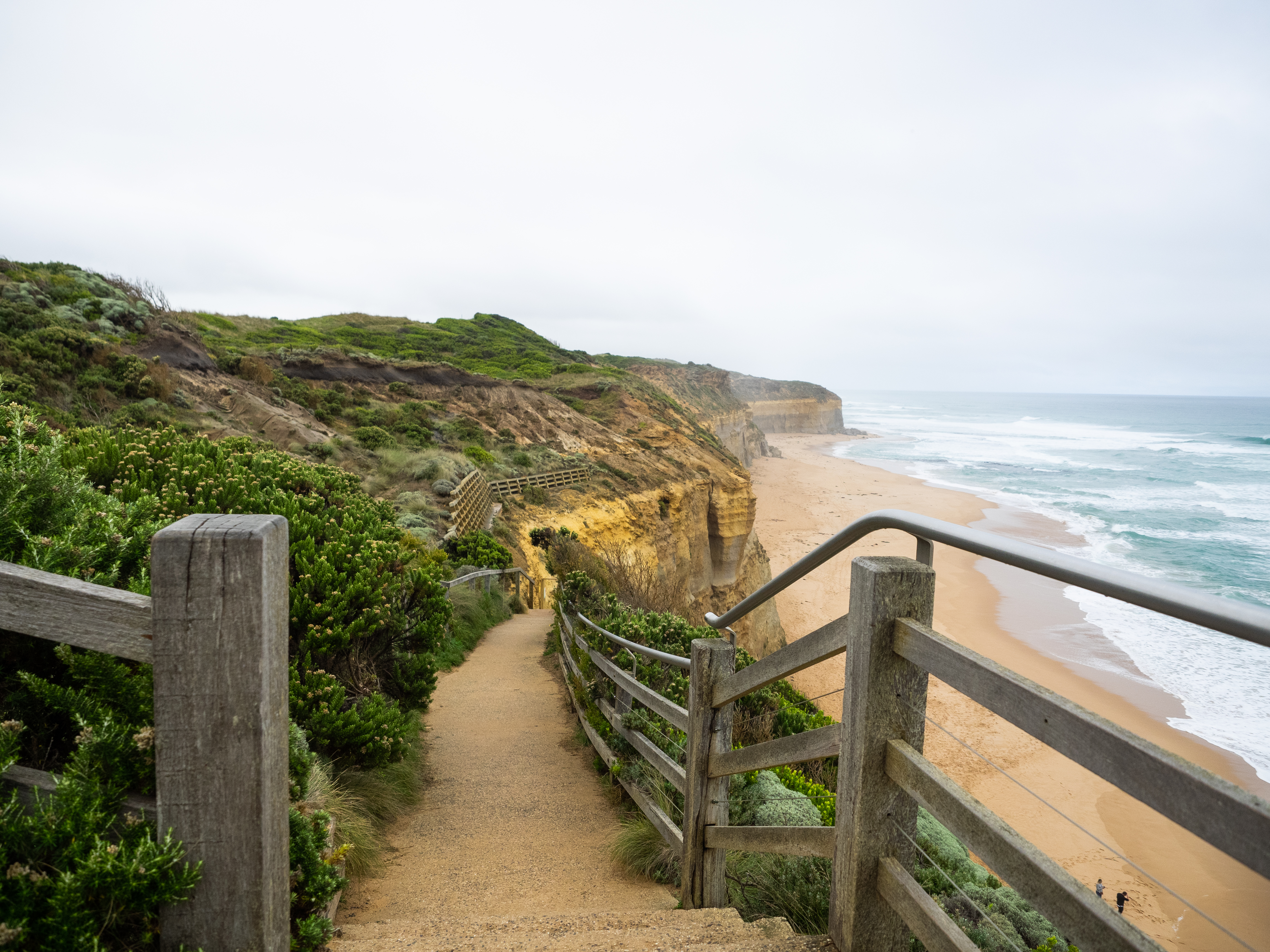 It's a no brainer that people don't want to leave the house in the middle of winter, so take advantage of it! All those gorgeous lookouts are refreshingly crowd-free, and the number of tour buses parked on the side of the road drop dramatically. This also means not having to stand on your tippy toes to see over people's heads at the 12 Apostles and not having people in the background of your shot at Loch Ard Gorge. That's a major win if you ask us.
2. Rainforests come alive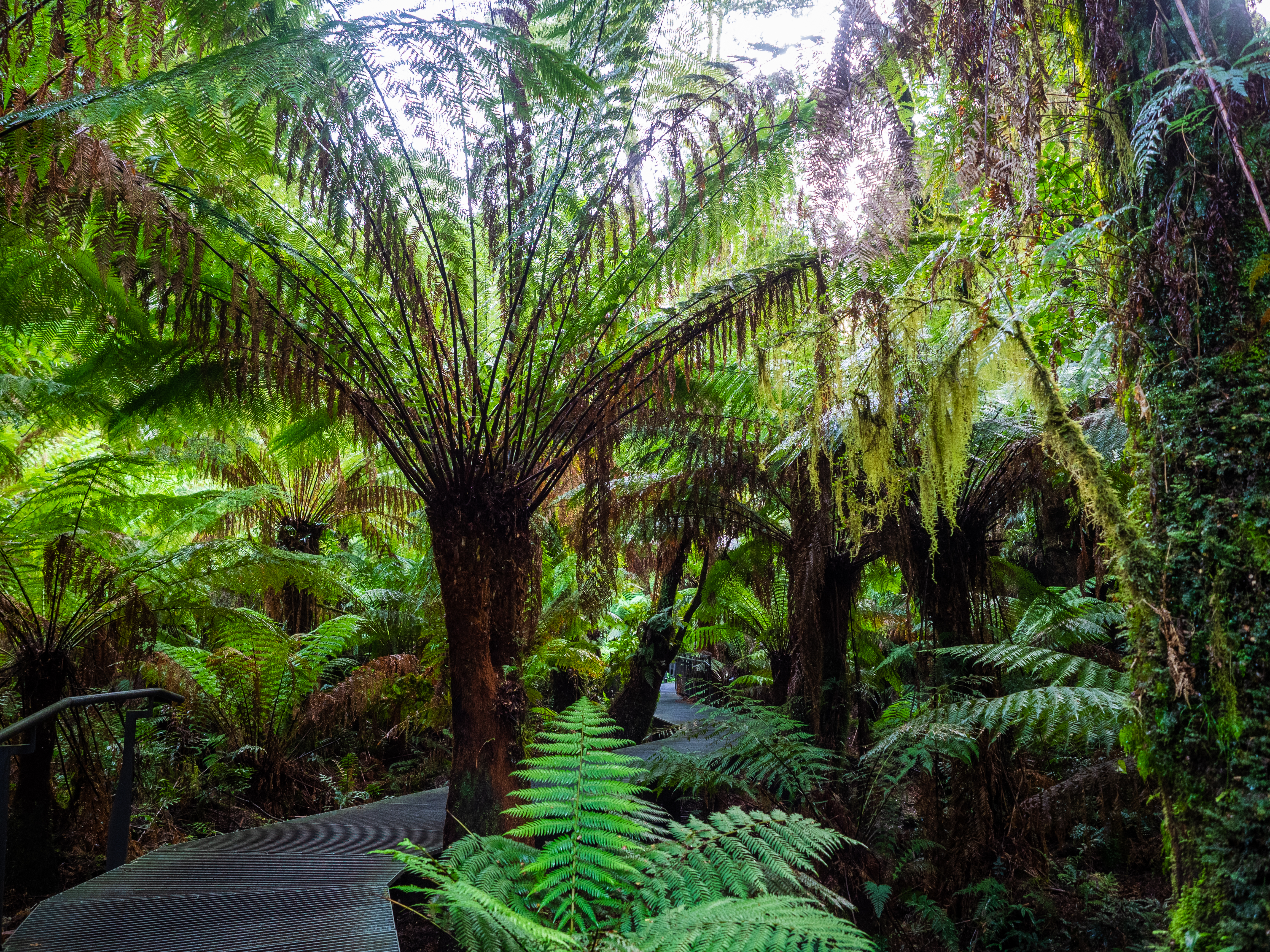 The Great Ocean Road literally goes through Great Otway National Park on the way to the 12 Apostles, so you have absolutely no excuse not to turn off the road and head inland towards some of the most lush and green scenery you'll ever see. Better yet, if it's raining, just duck into the rainforest and go for a stroll – the towering trees and ferns will protect you from the rain. Plus, the abundance of rain that hits Victoria every winter leads to raging waterfalls. The thundering sound of the water will leave you in awe and feeling kind of insignificant – in a good way.
3. Get cosy by the fire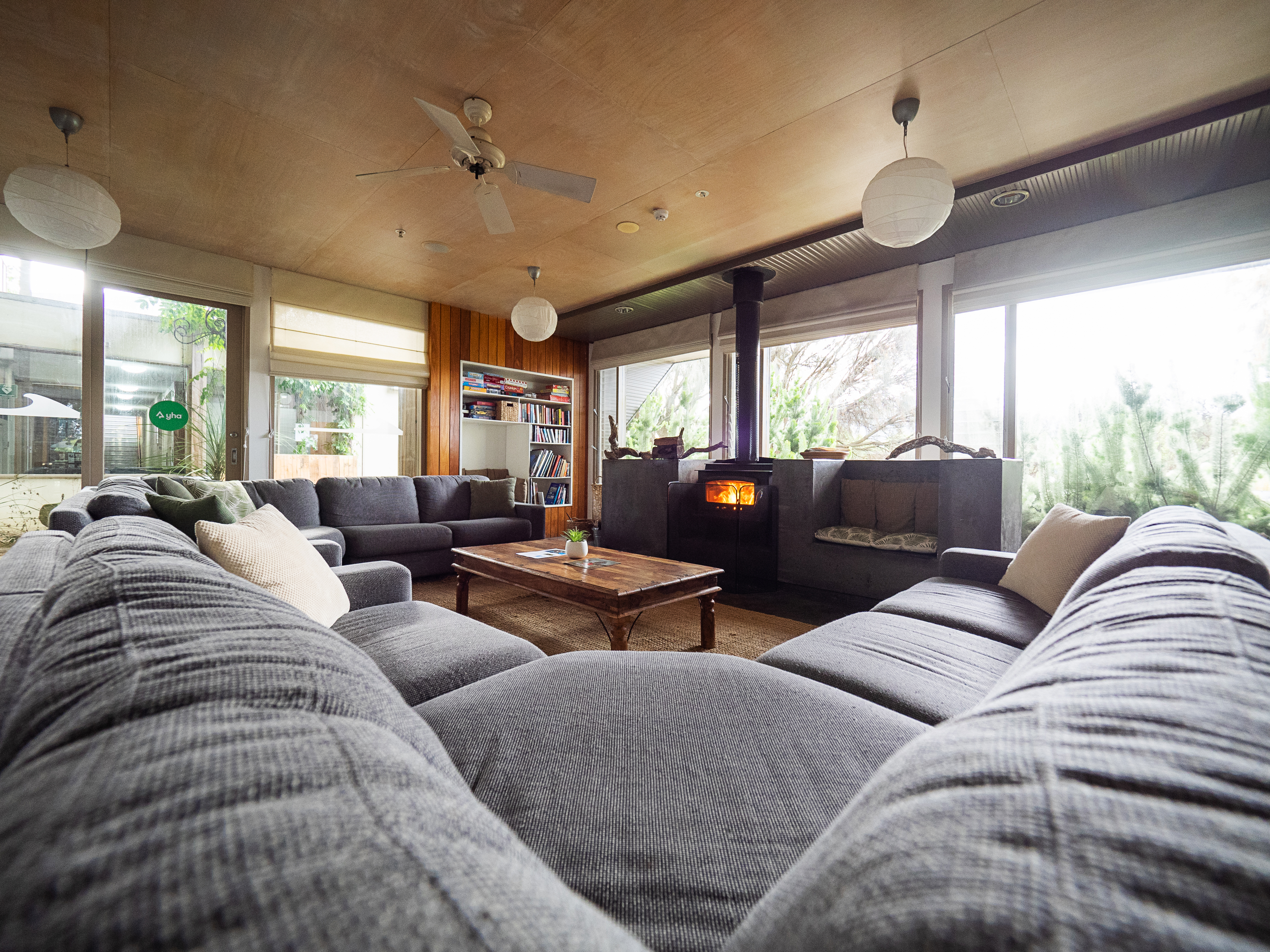 Grab a glass of wine or a hot chocolate and snuggle up by the wood fire heater in YHA Apollo Bay Eco's lounge room for a night of relaxation. After a day of exploring the Great Ocean Road, there is no better way to warm up! Plus hostel dog Amber might come by for some pats and cuddles, giving you all those warm and fuzzy feelings inside.
4. Go whale-spotting on the coastline
From June to August, whales swim along the coast of the Great Ocean Road to migrate to warmer waters. Keep an eye out for flags along the coastline as you drive as they mark that there have been regular sightings of whales in that spot. Pull over and cross your fingers for a sighting.
5. Sleep in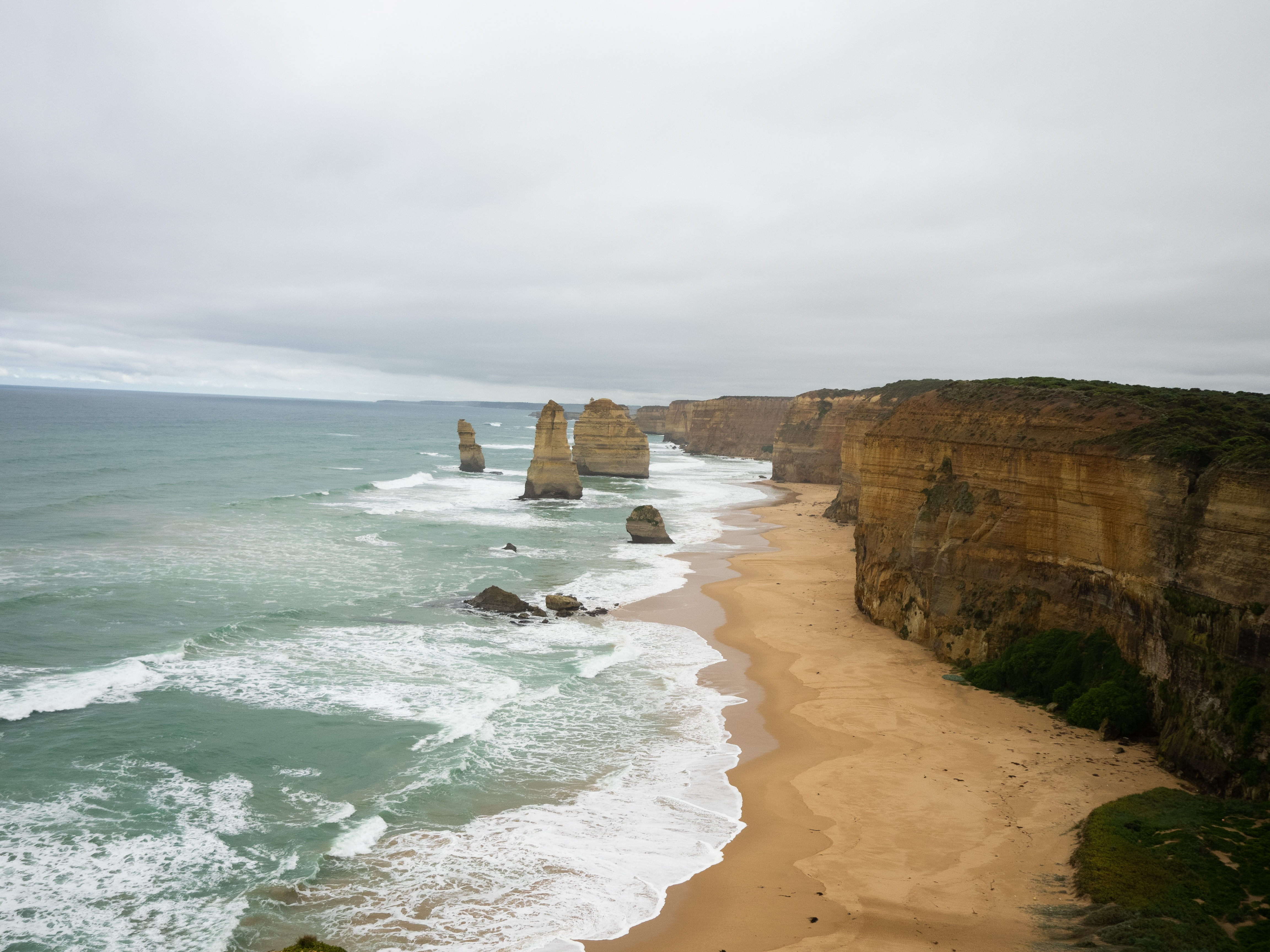 Seeing the 12 Apostles at sunrise is an experience that everyone should have at least once in their life. Thankfully in the middle of winter, the sun rises a lot later than it does in the middle of summer, which means you can spend those extra hours staying warm and snuggly in bed. If you are staying at YHA Apollo Bay Eco or YHA Port Fairy, it takes about an hour to drive to the 12 Apostles, so make sure to give yourself enough time to see the show.
6. WinterWild
The wildly successful WinterWild festival is held in Apollo Bay in the depths of winter and celebrates art, culture, music, theatre and well, winter in the Otways – it's like Dark Mofo but on the mainland. This festival pulls in people from all over the state, so this is one time throughout winter where you will want to plan ahead and book your accommodation early. Don't miss this one!
7. The price is right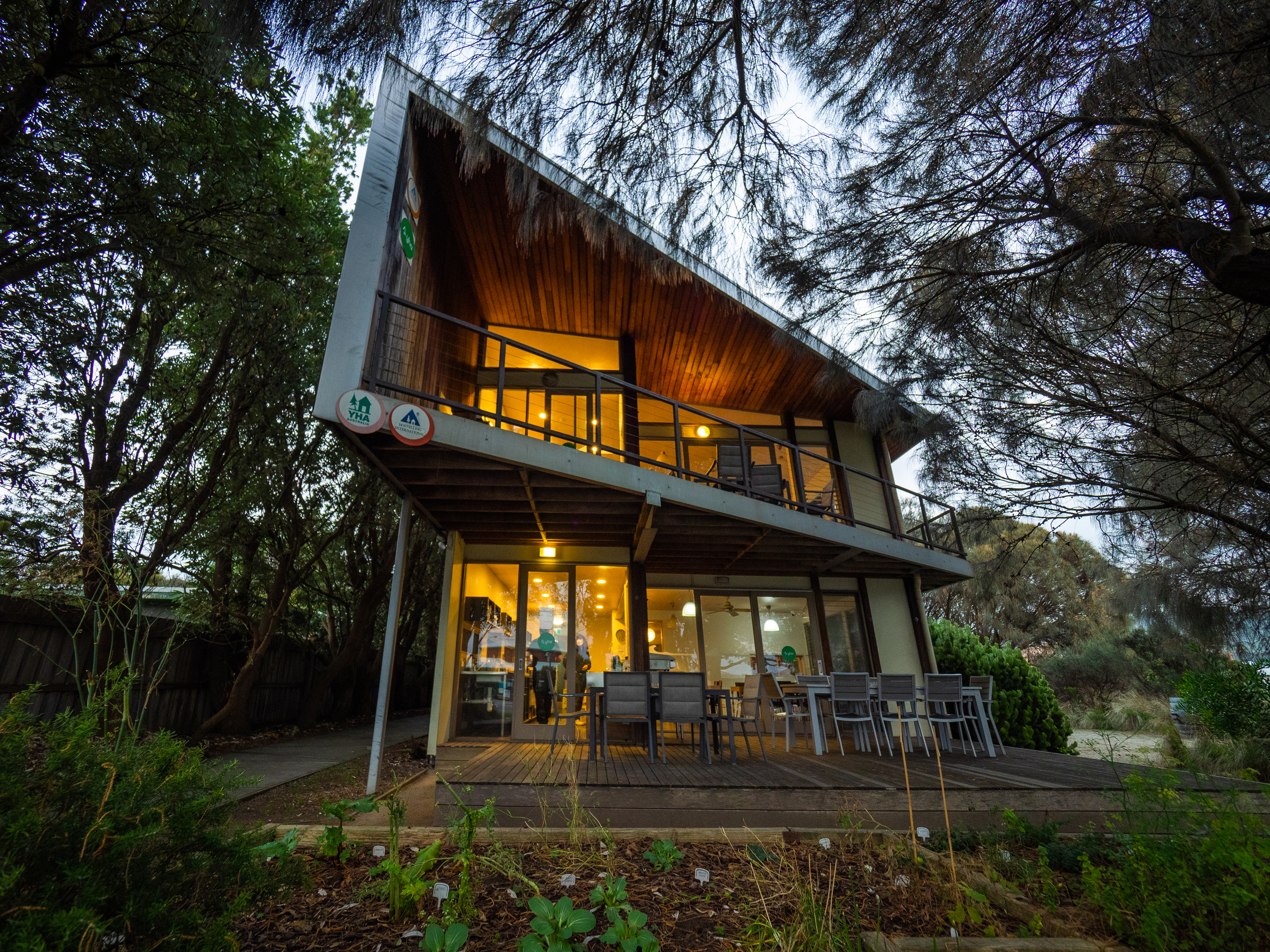 Who doesn't love a saving! Once the peak season summer visitors leave and the tour buses head along, take advantage of winter deals and save that hard earned cash for all the delicious food and bevvies you'll discover along your journey. Ready to go? Book your bed at YHA Apollo Bay Eco or YHA Port Fairy and get going, with multishare, private, group and family rooms all available - adventure awaits!
Book direct and save

By booking direct with MyYHA you'll receive our exclusive discounted rates. Sign up or login to get 10% off at select properties.

YHA Apollo Bay Eco

Midway along the famous Great Ocean Road, relax by the wood fire heater, and enjoy ocean views from the rooftop at YHA Apollo Bay Eco.

YHA Port Fairy

YHA Port Fairy is a heritage listed cottage situated at the end of the Great Ocean Road in Port Fairy. Relax by the open fireplace after a day of exploring.