Explore Regional NSW with YHA's Unique Stays
YHA is open now at several unique places to stay in regional NSW, from the charm of a former Cabaret Club in the Blue Mountains, to the bohemian vibe of Byron Bay - at prices that won't break the bank!
With regional travel within New South Wales (NSW) resuming from 1 June 2020, YHA is ready to welcome guests to a range of destinations, offering quality accommodation and local activities at great rates - so even JobSeekers and JobKeepers needn't sacrifice a holiday!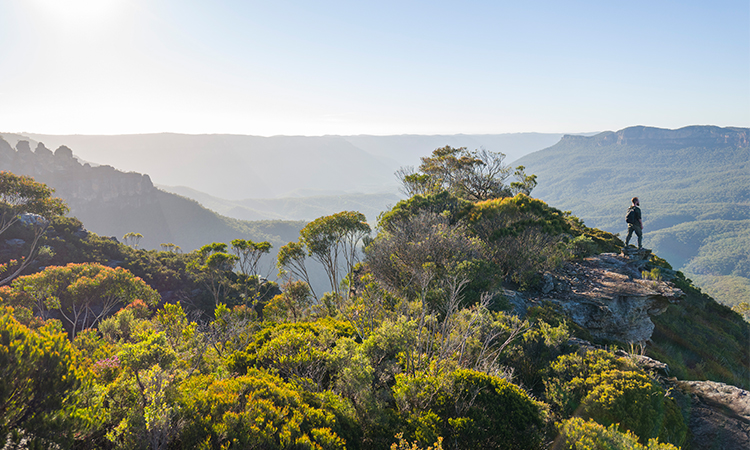 Blue Mountains YHA - set in the art deco former 'Wentworth Cabaret' - offers private ensuite, and family rooms - perfect even for larger families (sleeping up to 5 for $174 per night). Breathe in the fresh mountain air at Echo Point (a short walk from your base) and relax by the log fire in the spacious former ballroom.
Byron Bay YHA - just a stone's throw from the beach, local pubs and restaurants - features bright air-conditioned double/twin ensuite rooms, ringed around a muraled courtyard and swimming pool (from $100 per room per night). Get active surfing, paddle-boarding or sea-kayaking, then stroll down the main drag listening to buskers (chart-topping "Tones & I" of Dance Monkey fame was discovered there!)
Port Stephens YHA - nestled on three acres of rainforest gardens - has four bungalows and a saltwater pool, with private ensuite double rooms costing from $95 per night. Nearby Nelson Bay is a perfect spot to take a dolphin and whale-watching tour (currently limited to a maximum of 50 people per cruise).
Information on these and more YHA's and activities - and on enhanced health & safety measures currently in place - can be found at www.yha.com.au
YHA is a not-for-profit membership-based organisation, providing budget accommodation for travellers across Australia and the world, as part of the Hostelling International (HI) network.